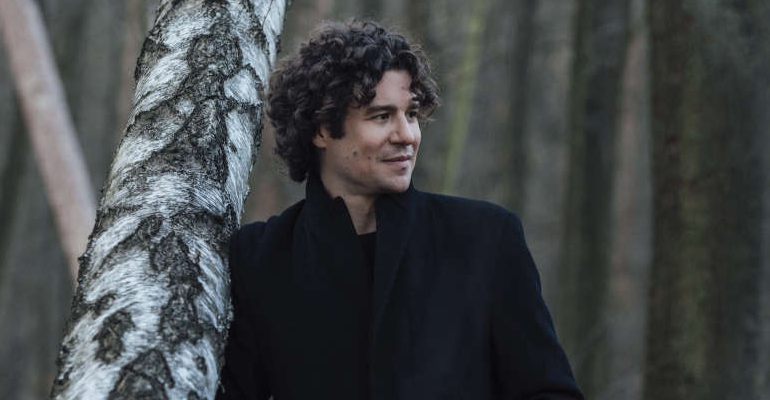 Robin Ticciati, a lifelong devotee of music and arts, conductor and Music Director of Glyndebourne, talks to Sara Whatley about cliff jumping, his poetic love of Sussex, self-transformation and relinquishing control to let music magic happen
If there was ever a moment to come back and say nothing should be taken for granted, nothing should be 'normal', this is it," said Robin Ticciati OBE, conductor and Music Director of Glyndebourne (a position he has held since 2014, having previously been Music Director of Glyndebourne Tour between 2007 and 2009). And will it be a 'normal' year this year for arts and music festivals worldwide? I think the whole of humanity is very much hoping so, whatever normal is anymore. We need to get back to packed theatres, communal experiences, "the buzz and the interaction and the proximity, the warmth of people's bodies next to each other, the silence before a piece starts, that sense of expectation." That is certainly what Ticciati is looking forward to during the Glyndebourne Festival from 21st May to 28th August this year.
London born with Italian ancestry, Ticciati's love of music started from birth. In fact, he said, "I feel lucky enough that music has been in my blood for as long as I can remember."
His parents played music at home and Ticciati remembers drinking it in, and letting it take over. At the age of eight he was listening to Rachmaninoff and trying to play it on the piano. "It was this process of being fascinated and being carried away by the emotions."
His paternal grandfather, Niso Ticciati was a musician too – composer, cellist and keyboardist. "He died very young, but my dad talks about him with real love and he was obviously deeply passionate and knowledgeable," Ticciati recalled.
But let's return to the beginning and find out when Ticciati first picked up a baton. "Let me take you back there," he said. "When I was 13 or 14, a conductor called Sir Colin Davis stood up in front of the National Youth Orchestra. He was in his 70s then and I looked up at this man, and he just told the most incredible stories. He seemed to dance with the music, and we were all under this spell. I thought I would love to be the one responsible for telling those stories. That was the first impulse."
At that age Ticciati was training in violin, piano and percussion, but the conducting soon took over. Since 2017 he has held the position of Principal Conductor and Music Director of the Deutsches Symphonie Orchester Berlin, and previous to this he was the Principal Conductor for the Scottish Chamber Orchestra from 2009 – 2018. He has also been appointed guest-conductor to various orchestras around the globe and has immortalised his sound and vision on a number of recordings. In 2019 Ticciati was appointed an OBE for services to music.
PHOTO: GIORGIA BERTAZZI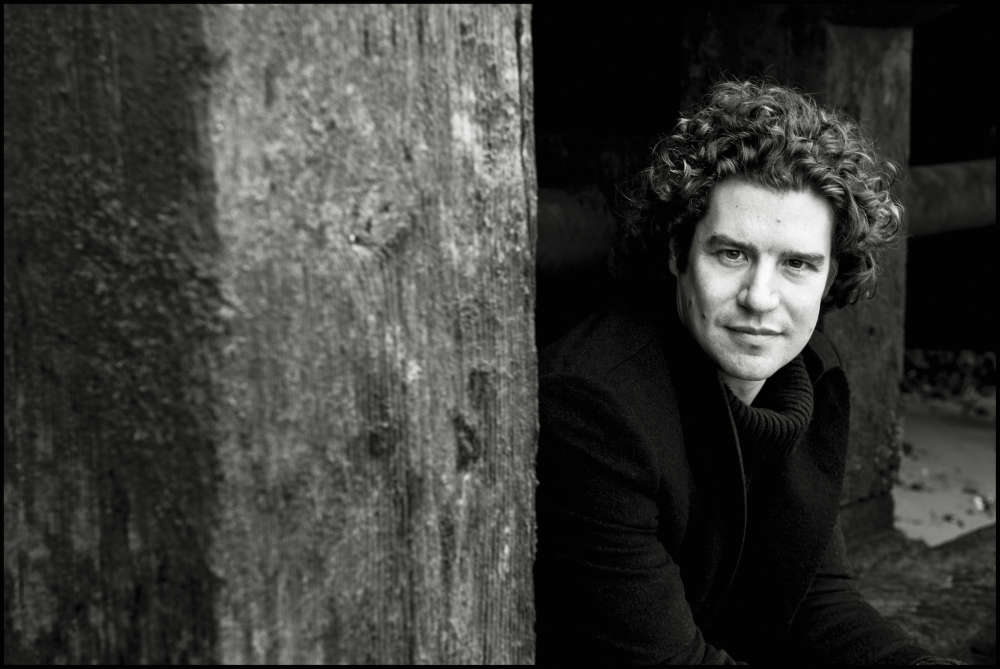 Watching a conductor at work you see it is so much more than simply keeping the time of the piece with a deftly moving white baton. Ticciati's whole body, including his gaze and breath, is communicating with the orchestra in front of him, so I asked him what the nuances of conducting are. "There are different worlds of leadership; dealing with people, dealing with the composer, the score, the balance, the knowledge, the instruments, and one's self."
I wanted to delve deeper into the conductor's mind, to try to understand how he holds so much together and moves the players as one to let the music come out. "I try not to think about it, but when you analyse it you have to be singing in your head what's coming up because you do beat naturally a bit ahead of the orchestra simply to propel them forward. But, at the same time you have to be listening to the real time sound of the orchestra in order to bend and shape their sound. I'm talking fractions of back and forth, but you can have the whole sentence or the phrase of the music in your mind whilst you're conducting it, at the same time as listening to every note as it's being played."
Perhaps it's Ticciati's relatively young age, but he seems on more than one occasion during our conversation to refer to working on his self as a human, to undergo some sort of transformation. The quest, he says, is to release the music into the open for the audience to feel it and be transported themselves. The human transformation seems to come at the point where the conductor has led the players, done all he can to make the music and composer sound as best they can, and then he must "relinquish that control and let it happen. And that seems to be the thing that takes a lifetime." As he speaks this truth the cadence of his voice is musical, as though he can no longer separate himself from the music that envelops his life.
This is unsurprising, given the extraordinarily lengthy process a conductor undergoes with a piece of music before they even stand in front of the musicians. They may sit with it for months or even years to learn it absolutely; inside out, back to front, the compositional history, simply everything that can be done to understand how it functions. And of course, they must think how the composer wanted it to sound, and how they themselves want it to sound. And then finally, the next step. "You stand in front of the orchestra and at that point something happens, and you have to listen to what they give you," Ticciati explained. "It's when they give you the sound and their own impression of the piece you can meet together, and everything comes together."
PHOTO: RICHARD HUBERT SMITH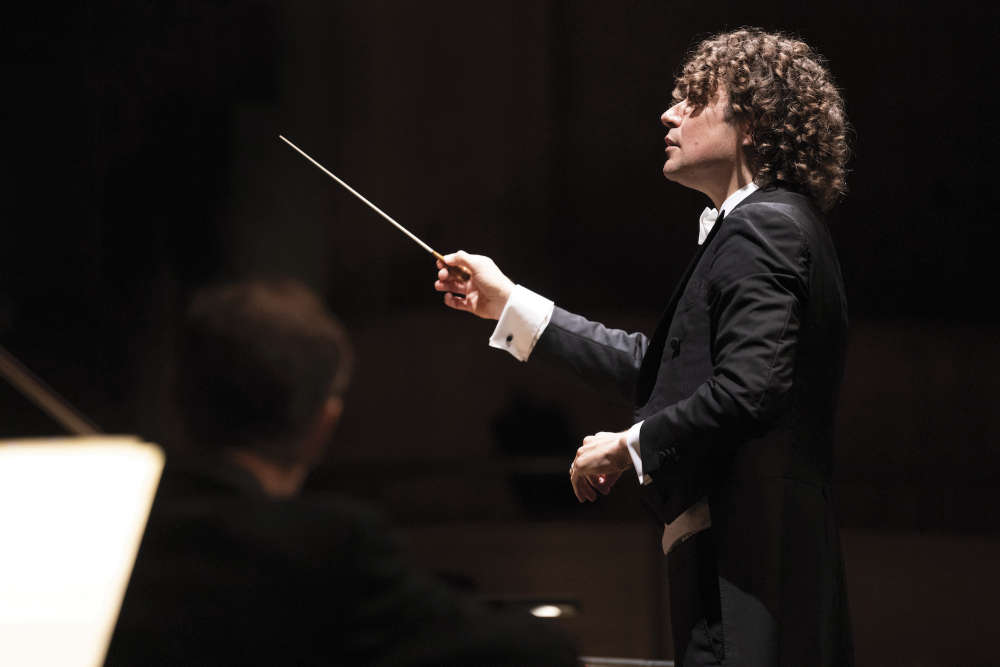 Each piece must be approached in its own way taking into account its requirements, genre and the needs of the musicians. Ticciati gave examples of a certain oboe player needing a bigger breath, or a singer who doesn't quite have big enough lungs so the piece must be taken at double the speed. It's all about being adaptable, "and also fairly ruthless, because unless you have that burning vision people won't jump off the cliff with you, they will worry you don't have a parachute."
That vision and ruthless jumping off is needed to take opera into the 21st century and make it relatable to the audience today. "The whole point of doing these pieces is they are timeless if they are classics, but you want them to go straight to the heart of the listener and viewer," said Ticciati. "Great directors will keep faithful to the libretto [text of an opera] and the score, but will turn the piece on an axis which gives people another view and therefore another type of feeling, often more immediate."
And how does Ticciati approach the music side of things? "Some conductors, and I am one of them, are very interested in what the composer was hearing at the time. You want the musical reproduction to be as close to what the composer envisaged which means sometimes using instruments of the time, especially in the classical and baroque period. But I only say that because I think that will create the leap in the heart for people that they will feel this music."
Being a Music Director not only means conducting the orchestra, but also taking into account and being responsible for all the musical aspects of a production, including programming and casting. Ticciati explained that when thinking about the programme of an upcoming festival, the desired outcome is a balance of the old and new. You want people to be excited about hearing old friends and exploring new operas alike. This extends to the singers and conductors too, and also taken into account is the language, country, style and time of a piece. "It's wonderful to give the audience a real overview of a big chunk of time," he said. "Or, if you are going to centre in, you make a deal of it."
When it comes to casting an opera it's a similar story; a balance between old and new voices is being searched for. "The audience want to be enchanted by a new voice, but also a principal singer in a role that the audience knows can really create a buzz," said Ticciati. Working with the creative team at Glyndebourne they are lucky in that it is known to be a place where new emerging talent springs up but also where absolute seasoned singers have trodden the boards for years – Dame Felicity Lott, Sir Thomas Allen, Sir John Tomlinson are all regular faces.
PHOTO: SAM STEPHENSON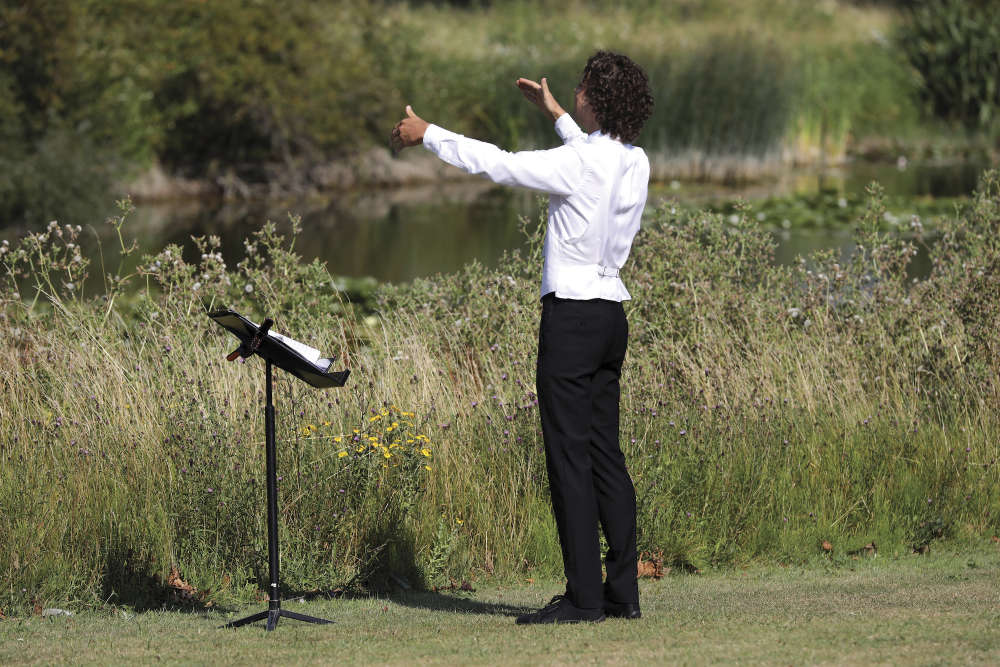 I voiced my fears that it may not be so easy to find those enchanting new voices in future years if the arts are continued to be seen as unimportant aspects of education. Ticciati agreed, citing the government's total lack of understanding that arts are something that can build a better society. But, he said, "I think it's fair to say that the arts have always been punching from below. Look back into Mozart and Beethoven's time; they were constantly working for funds, places to perform, and that doesn't change."
Ticciati continued, "In no way do I want to be involved in the murky world of politics, but as a conductor, being responsible for and caring about classical music and education and the way our society works means you have to have a view, you can't sit there in the ivory tower and learn your scores and expect there to be an audience and a concert hall. Everything now needs to be fought for, and I'm certainly in that game to give classical music and opera the most beautiful voice it can have."
Ticciati lives in Berlin with his wife, a singer – they recently married – but they also reside in Sussex close to his second home of Glyndebourne, which he has been associated with for nearly 20 years now. I asked if there was an element of Sussex he particularly enjoyed, and when after a pause he answered his voice was thick with emotion. "Gosh, where to begin? I met my wife in Sussex. We got engaged in Sussex." He took a shaky breath and continued, "There is something in the nodes, something in the energies, in the landscape, in the light, in the benevolence of the renewing sea breeze. I enjoy the fact that I can feel connected to nature but there are also very interesting people to relate to. There is space and there is openness in Sussex. There seems to be a respect for nature but there is also an air of curiosity, which is beautiful, and I hope Sussex can hold onto that."
And finally, I broach the subject of Ticciati still playing the instruments he was trained in. Does he still play? "No one would want to hear me play an instrument right now, not hardly myself," he laughed. "The one thing I would love to spend more time over, when it happens, is to get back to the piano. Just for that sense, you don't make a sound as a conductor, or at least you shouldn't, and that feeling of putting a dominant chord down next to a subdominant, playing through a score or accompanying a singer, is another type of musical activity that is very enriching. Purely on a private level."
Maybe one day the tables will turn and Ticciati will be the other side of the baton, tinkling the ivories. But for now, with his magic white wand in his hand, he casts his spell over the orchestra once more and sets the music free to enrich the lives of all that care to listen.
PHOTO: JAME BELLORINI