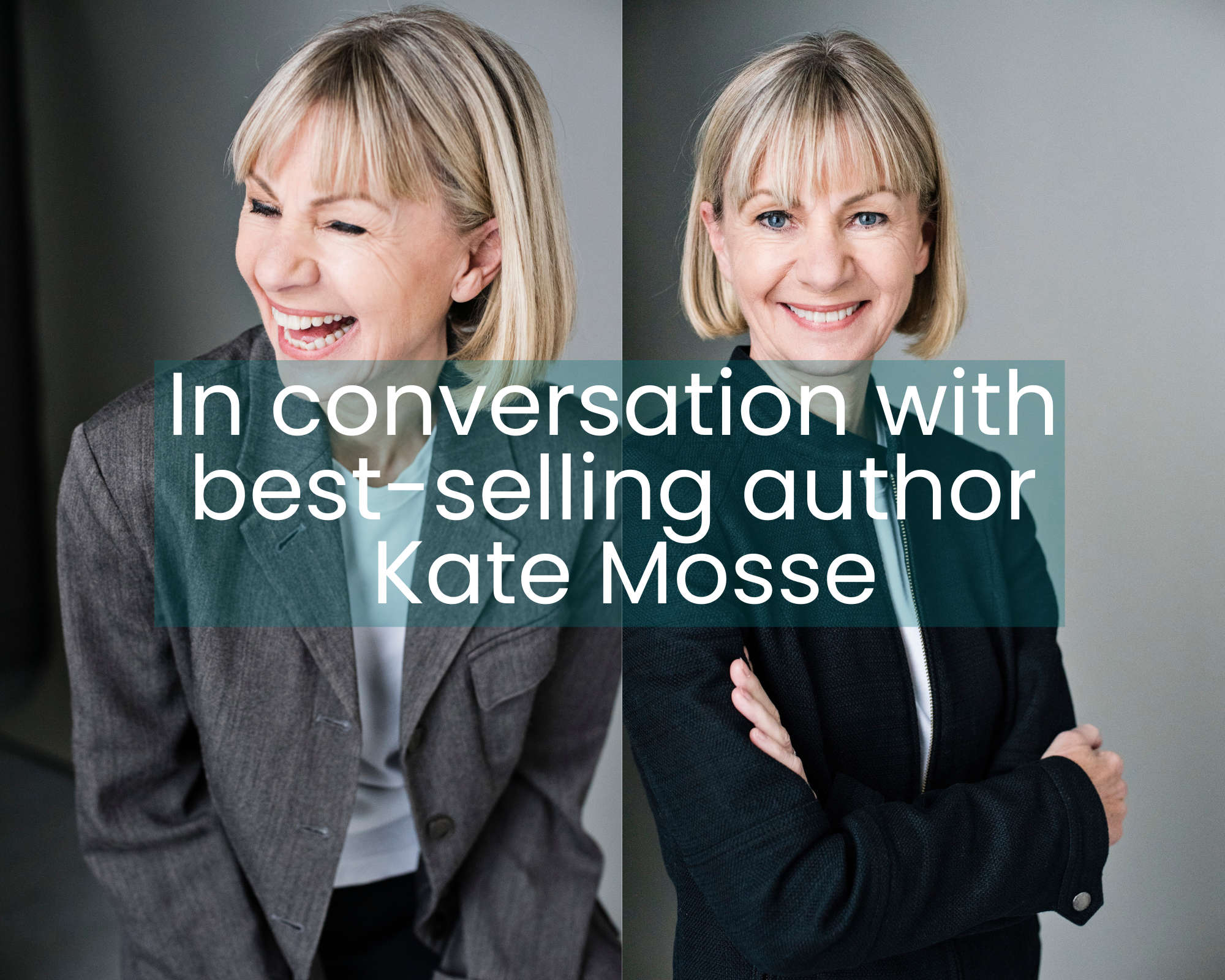 It is always the right moment to bring women's stories to the forefront, suggested award-winning novelist Kate Mosse as she told me about her new non-fiction work, Warrior Queens & Quiet Revolutionaries, How Women (Also) Built The World.
Kate will be bringing this book to audiences across the country in her first ever show, billed to be a great night out at the theatre with lights, music, props, fun facts and a celebration of incredible women. "The show is about starting a conversation so that every single person will, I hope, go away and think of the woman that they would like to celebrate, and post their one woman from history," she said.

Famed for her multimillion-selling Languedoc Trilogy and many other historical novels, plays, essays and non-fiction books, Kate found overnight fame at the age of 45 with her fifth novel, Labyrinth. "I published four books before I became a writer," she told me. "Before that I was a reader who wrote." It was time spent in Carcassonne, France, that was the game changer for Kate. "Little by little, what I call the 'whispering in the landscape' started. I was trying to write literary novels when actually I turned out to be a novelist of landscape and history," she revealed.

History has always been of interest to Kate, who said it was her favourite subject, and of course most of her fiction is inspired by history. "It's about putting imagined people in front of real history," she said. However, Warrior Queens is Kate's first foray into actually writing a book about history, and "I loved writing it," she said.
I spoke to Kate from her home in Chichester, where she is surrounded by her family. "We're very old fashioned in that way," she said. "And that's why Sussex is so important; I went away to university and moved to London, but when I had a family of my own I wanted to come home, and Sussex is home. I feel Sussex has everything, incredible countryside and landscape, the coast, history, and in Chichester we have international theatre, art and festivals. When we pass the sign that says Welcome to West Sussex I always feel my shoulders relax."


Kate is also the co-founder and Founder Director of the Women's Prize for Fiction, and the newly revealed intention to launch a Women's Prize for Non-Fiction. In 2013 Kate received an OBE for services to women and literature.

When writing within historical context, do you feel bound by facts or held by the scaffolding of it?
The entire point of Warrior Queens and the show is real history. It's really important to set the record straight. Women's achievements are so routinely left out, either by benign neglect but also sometimes deliberately erasing women from the record, as we are seeing in Afghanistan, or with the football associations with a deliberate and successful attempt to destroy the women's game. My latest novel, out in July, is called The Ghost Ship and it's inspired by two of the women in WQ; two female pirates, Anne Bonny and Mary Read, who disguised themselves as men and went to sea. It's a love story and a proper old-fashioned pirate story. Within a novel you can give yourself certain license, provided you tell the reader you're doing that, but with WQ the whole purpose is to put women back into the record. To tell the whole story of how we got to be where we are now.
Why do you think now is an apt time to bring these women's stories to the forefront?
It's always the right moment. Like many people during lockdown I had time to research my family history, and [WQ] is part a love letter to history and it's partly a detective story. History is a pendulum, it goes backwards and it goes forwards. People often think history is a linear progress towards things getting better and fairer for everybody, but the study of history tells us that is not true. We are in a period of time where women's rights are being eroded. I mentioned Afghanistan; the Taliban is engaged in femicide. The Taliban has made it illegal for women to go to school, to work, to be doctors, and has now made it illegal for women to see male doctors. That is a death sentence. We are seeing rights in this country, in America, women's rights over their own bodies being rolled back again.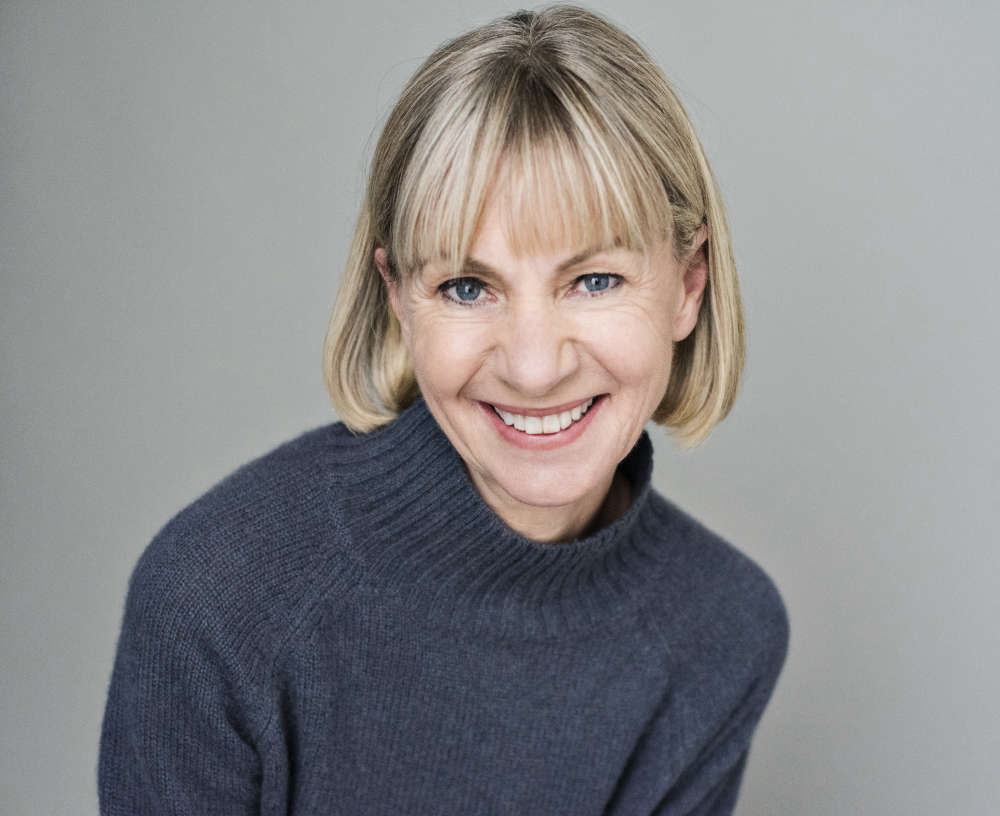 And how does it feel stepping out in front of the audience?
This is a new career at the age of 61! I'm really looking forward to it. You've got to test yourself and do new things. I think women start to disappear as they get older and I feel very strongly about older women being visible. So this is part of that, being out there as an older woman. What I really hope is that everywhere I go, I will be hearing about women that I don't know from that local community.

You worked in publishing for many years before you took the pen yourself, was it a gradual or overnight change?
It was an overnight thing! I was working in publishing and enjoying it very much but it was never what I had intended, I had fallen into it. I was offered a very big job in 1991/1992, and I had to ask myself if I wanted to run a big publishing company. And I thought 'no, it isn't what I want'. At the same time, there was the start of this idea, of the Women's Prize and I was expecting my second child. I was sitting with a friend who was a literary agent (who has been my agent ever since), and I said the book I wanted to read when I was pregnant the first time wasn't there, and I'm pregnant again and it's still not there. And he said why don't you stop moaning and write it? Out of that another publisher said have you ever thought of writing fiction? I hadn't but I thought I'd give it a go. I wrote two novels and they weren't very good – I was always sitting on my own shoulders editing before I'd written. But during that time we had bought a little house in the South West of France in Carcassonne, and it was by listening to the whispering in the landscape that stories started to take shape and I thought 'oh, I see'. The rest is history.

How did your life change after that?
It changed completely and it didn't change at all. I was 45 when I became an overnight success, so everything about my life was settled. It changed everything in that I could be a full-time writer, but all the things that made me 'me' were already there. The person I was when I published Labyrinth was the person that I am now.
What do you enjoy reading?
I'm a huge fan of classic crime. When I'm writing I can't read new work, I can't have other people's voices in my head, but I can't go to sleep without reading something so I reread all the classic golden-age detective stories – Agatha Christie, Ngaio Marsh, Patricia Wentworth. Then I plan my time around the Women's Prize so that I will be reading exceptional and beautiful fiction by women in the spring and early summer. I also read quite a lot of history and biography around my subjects. I read every day, every night before I go to sleep.
Finally, what does your typical weekend look like?
I think for all writers there isn't really a difference between the week and the weekend. I work everyday, but if people are around then that has a different flavour. I'm a big walker; I love going out for a pub lunch on a Sunday, but mostly it's friends and family at the weekend. When I'm in the middle of writing or editing a book the week and the weekend are the same, I don't clock off at 5 o'clock on a Friday, but then I don't know many writers who do!

Warrior Queens & Quiet Revolutionaries: How Women (Also) Built The World
Kate Mosse one-woman show is currently on tour and she will be appearing at the Devonshire Park Theatre in Eastbourne on 2nd April. Full details at: www.katemosse.co.uk/events