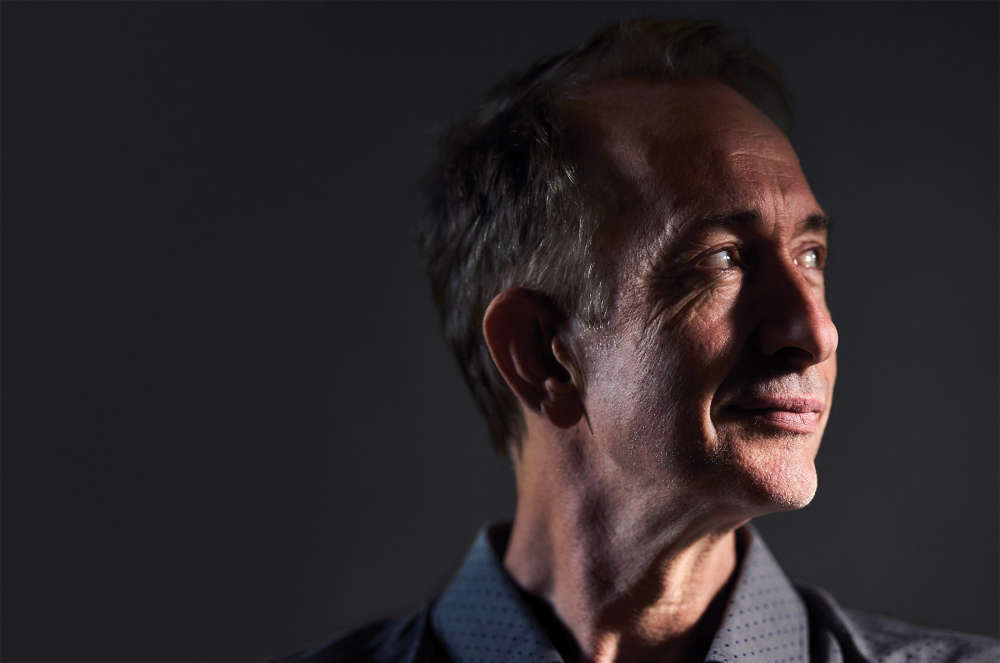 Local boy, founding member of the band Suede and now author, Mat Osman speaks to Sara Whatley about creativity, his brother Richard Osman and making people cry
"Really simply – I love books," said Mat Osman when I asked him about the impetus for writing novels. "As a musician you spend your life touring and a lot of that is spent reading."
Bass player Osman, along with singer Brett Anderson and guitarist Justine Frischmann (who went on to form Elastica) founded the band Suede in 1989. They were dubbed 'the best band in Britain' by Melody Maker in 1992 and were on the music scene with the likes of Blur,Pulp and Oasis in the Britpop era. "When we started Suede we wanted to make the kind of record that we loved," explained Osman, which they did and which others obviously loved too.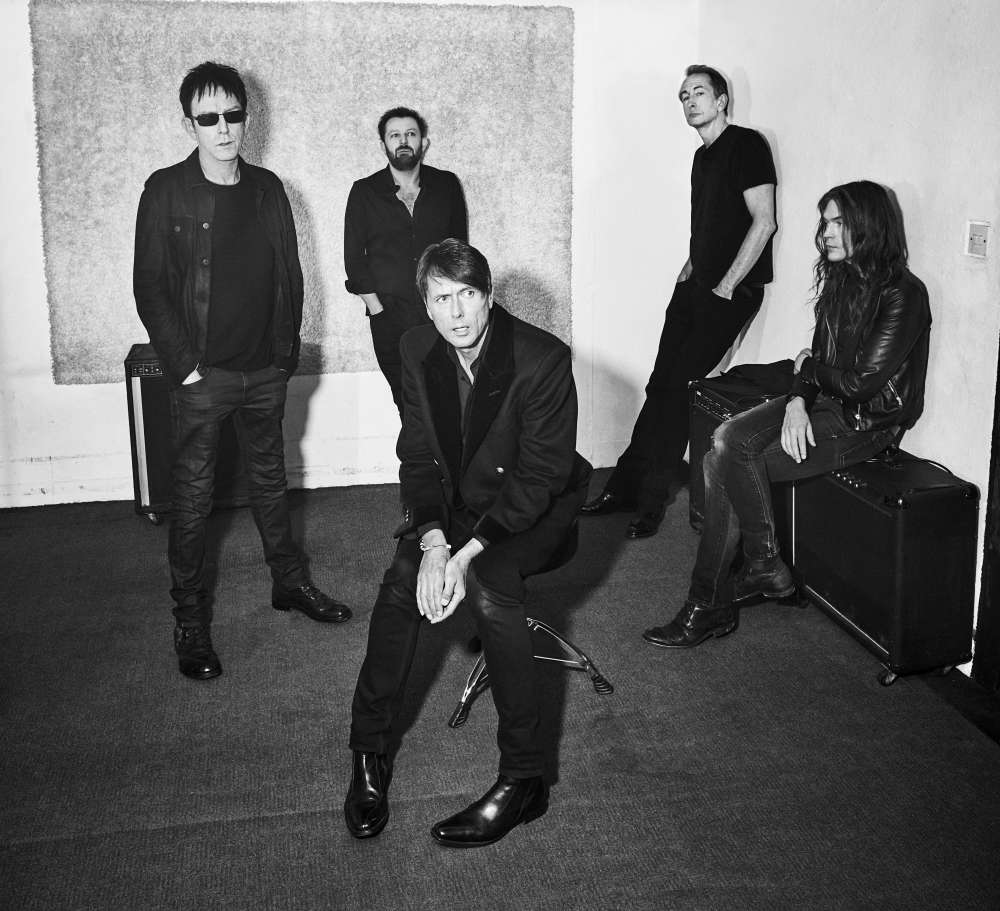 Recalling the period between the first single and the first album, Osman said, "It just suddenly took off and we were on every magazine cover and every TV programme. The feeling of being a sensation, at being right at the heart of the culture, it's a very shallow thing but it was pretty amazing." Wild gigs, building attention, the band were living their dream. "There was a sense that life is finally happening to you. There is a reason why we are still doing it."
Three decades later and Suede are still stomping across stages the world over with sell out shows to thousands of adoring fans, old and young alike. "We played a festival in China last week – 25,000 people on a beach, lots of people in their teens who knew every word to everysong. The hairs on the back of my neck still go up when we play somewhere like that," said Osman. The band – Brett Anderson, Mat Osman, Simon Gilbert, Richard Oakes and Neil Codling – released their ninth studio album, Autofiction, in September 2022, to critical acclaim.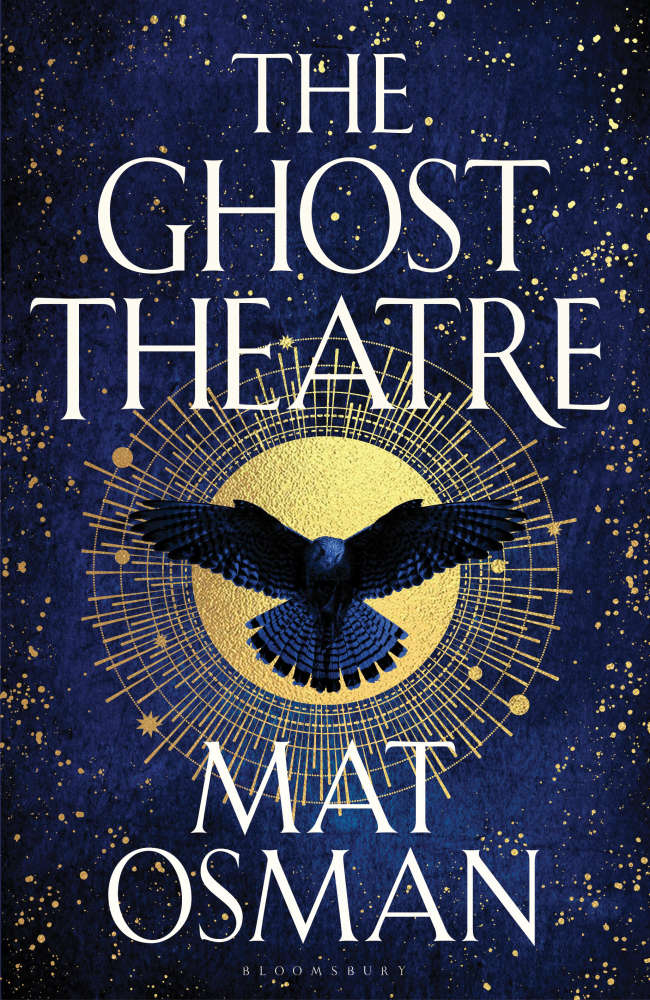 Osman has also just published his second novel, The Ghost Theatre, after The Ruins in 2020. It is a wild journey through a fantastically imagined Elizabethan theatre scene based in London, where a troupe of children stage magical plays. "I wanted to do something that was entirely mine," he said. "I tried to write the kind of book I would want to read."
After 34 years of being in Suede, it's a far cry for Osman to do something singular, rather than being in the collaborative nature of a band. With writing you go down rabbit holes, he explained, things might not work, which is true for writing music as well, but if you make mistakes with a band around you "ten minutes in someone will say this doesn't work. I have so much respect for people who are just novelists. It takes a lot of confidence."
Although, he said: "One of the joys of being in a band is if it goes well then I can take all the plaudit, and if it goes badly, I can blame the others."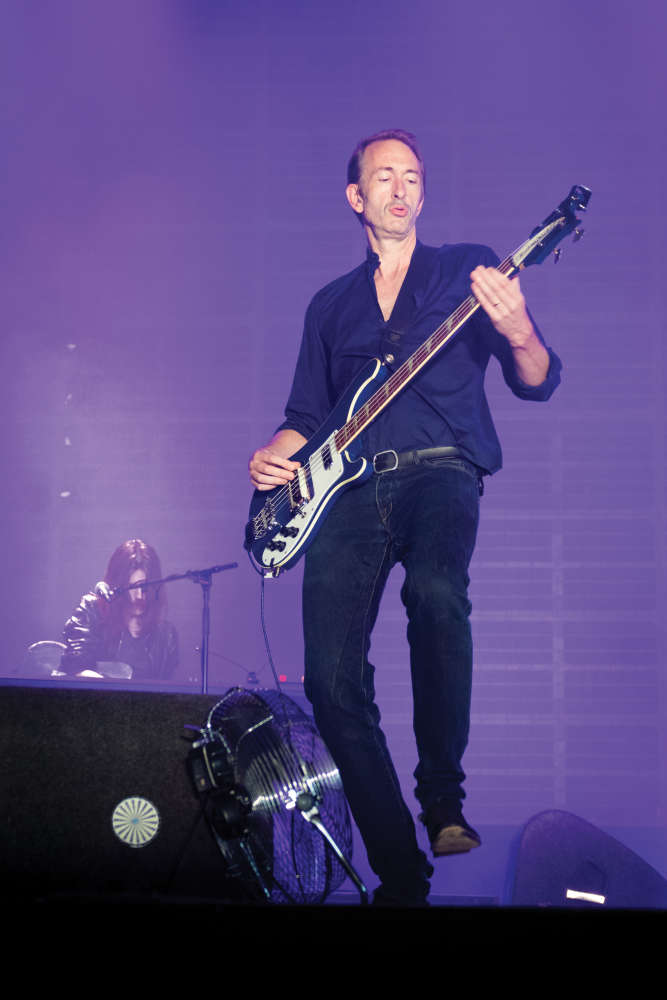 In his family Osman is not the only famous Osman; his brother Richard is known for his TV work, particularly Pointless, and more recently his series of best-selling novels, starting with The Thursday Murder Club which was inspired by their mother's retirement village in Ditchling.
"It was so strange," said Osman. "I started writing and I hadn't told anyone apart from my wife. I was chatting with Ricky over text and he said 'I've got to tell you something, I'm about two thirds of the way through writing a novel'. And I texted him back saying 'Oh, I'm about three quarters of the way through writing mine.' I had to rush because I knew exactly the kind of attention his would get. He may have sold more but he started two months after me!"
It's loving competitiveness with his brother though. "We are very competitive about lots of thing – if there is a game or a quiz going on. With the writing we haven't been at all, partly because he sold five million books, there is not much point in me trying to be competitive,"laughed Osman. "Also, neither of us were in the publishing world so we had to lean on each other a little bit. He has been incredibly helpful to me."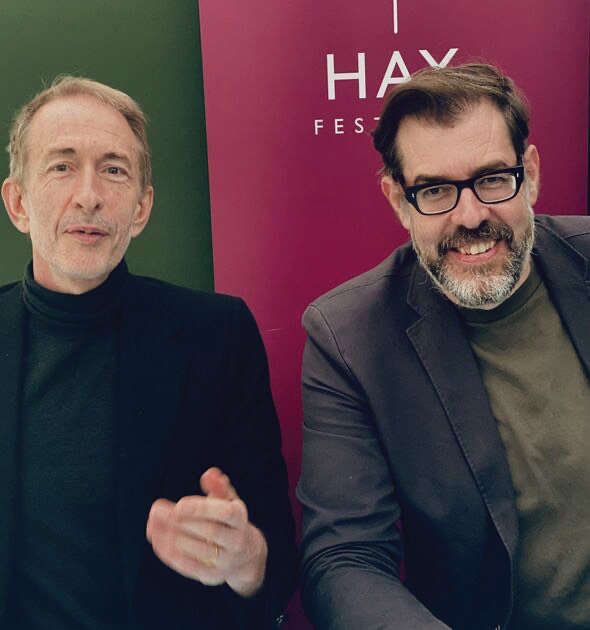 Both brothers have also found joy in wearing two hats and being creative in different ways, both writing on their own then working on collaborative projects, "I love the balance of it" said Osman, who also composes music for TV and films. "Writing music is far more spontaneous. We tend to sit down with guitars and drums and bass and we just play, and things come into being. You can't be that free when writing [words]. You have tohave far more of a structure and a skeleton."
This October Osman will be appearing at Cuckfield Bookfest talking about his latest novel. This is his old stomping ground as he grew up in Haywards Heath and spent his youth hanging out in the town and the surrounding villages. "At the time I was deeply frustrated by it because there were no gigs, there wasn't a cinema, it was very much a commuter town," he recalled. To find that artistic community he so desperately craved Osman frequently caught the train to Brighton, and when he was older to London where they started gigging as Suede. But now, looking back, Osman said it gave him the gift of making his own entertainment. "I spent my adolescence around Brett's [Anderson] house and we wrote songs, we made music. It sounds really strange, but at the time Iwished I had grown up in London, but I look at people who did and so much was on their plate that I think generally they don't have that hunger."
Today Osman lives in London but he still regularly comes down to Ditchling to visit his mother, and from there rolls over the Downs for a jaunt in Brighton. "I still get a little thrill every time I come over the South Downs and hear the seagulls" he said. "The landscapes of your youth will always make something chime in you."
So, is it Mat the writer or Mat the musician I am talking to today? "I feel like both. I love the balance between them. I've been a musician for 40 years, so I guess that's the main thing. If it still had 'occupation' on a passport it would say musician."
And what do his band members think of his new venture as a novelist? "They've been very kind about them [the books] but they kind of have to be. You'd have to get them drunk to find out exactly what they think," laughed Osman. I suggest he does just that, but maybe some secrets are best kept untold…
And what of the future? Does he see the band playing together for a long time to come? "I hope so. I think we are pretty driven. We work really hard to make stuff that we think will matter to people and affect people." Osman suggested to me that it's the same with his books. Someone recently told him that Ghost Theatre had made her cry, and he was delighted about that! What a compliment. "That sense of moving people and being part of their lives and changing them, even if it's only for 10 minutes, I still love that," he said. "It's why I'm still in a band and it's why I write."