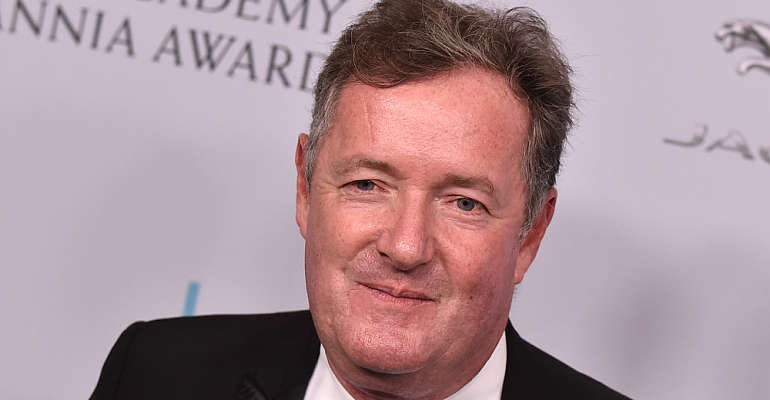 Whether they're born or bred, or put down roots in our beloved county, Sussex is full of famous celebrities who've either made their start or got involved in our community - each week we take a look at one of these fascinating figures…
As a controversial figure in the public eye, Piers Morgan has garnered both admiration and criticism for his views and opinions. While many are familiar with his prominent roles on television shows like "Good Morning Britain" and "America's Got Talent," there are several intriguing and lesser-known facts about this public figure. Having grown up in Newick, Morgan is well known within the East Sussex community, having kept many ties to the county over the years, but here's some facts that you might not know about the enigmatic media personality:
1. Early Life and Education: Piers Morgan was born Piers Stefan O'Meara on March 30, 1965, in Surrey. He adopted the surname "Morgan" from his stepfather. His family then moved to Newick a few months after his birth where he spent his formative years in our beautiful county. He attended school in both Chailey and in Lewes.
2. Early Career in Journalism: Morgan began his journalism career at the Surrey and South London Newspaper Group, where he worked as a reporter. He later joined The Sun newspaper, where he quickly rose through the ranks and became the editor at the young age of 28, making him the youngest editor in the publication's history.
3. Editorial Controversies: During his tenure as editor of The Sun, Piers Morgan faced several controversies. Notably, the newspaper's coverage of certain events and individuals came under scrutiny, with allegations of phone hacking and unethical practices. These controversies led to his eventual departure from the publication.

4. Successful Author: In addition to his media career, Piers Morgan has authored several books, showcasing his diverse talents as a writer. Some of his notable works include "The Insider: The Private Diaries of a Scandalous Decade" and "Shooting Straight: Guns, Gays, God, and George Clooney."
5. Sussex Philanthropy: While the broadcaster may have a reputation for his controversial persona, he has also demonstrated a commitment to philanthropy in his home county. He has been involved in various charitable initiatives, supporting local causes and organizations in the area he grew up. Behind the headlines, there is a side of Morgan that strives to make a positive impact.
6. Strong Advocate for Mental Health: While Morgan is known for his combative nature, he has also been an advocate for mental health awareness. He has openly spoken about his own struggles with depression, aiming to break the stigma surrounding mental health issues and encourage open conversations.