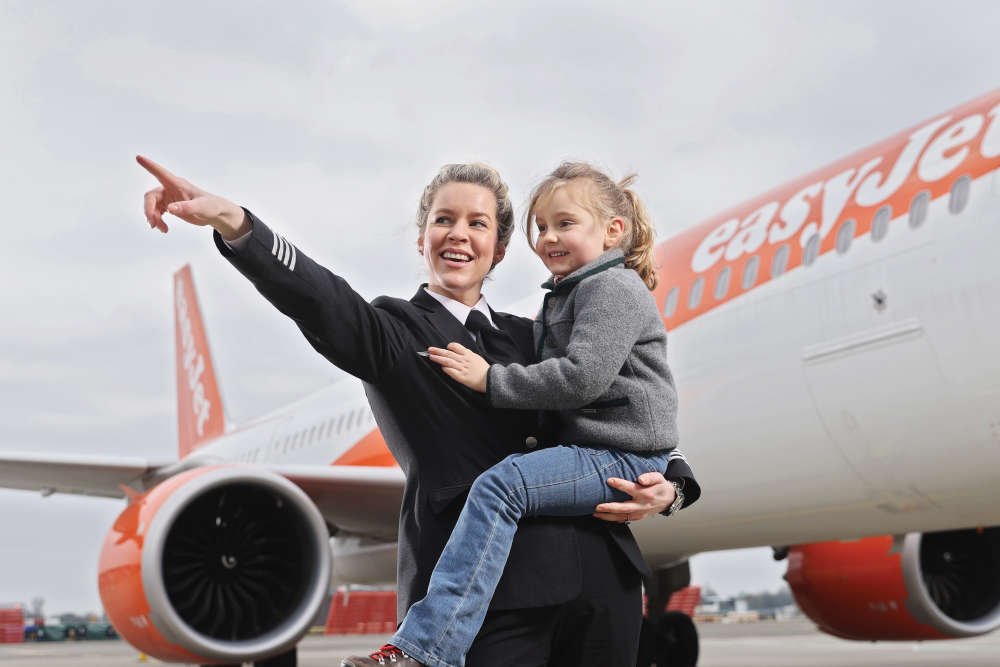 Who do you picture when you think of an airline captain? Something along the lines of Captain Sully I would imagine – male, middle aged and greying. Today I'm speaking to one of only 6% of female pilots in the world, Captain Iris de Kan, who is female, 35 and blond – the antithesis of old Sully over there. 
"I wanted to be a pilot since I was six," said Iris from her beautiful farmhouse in Sussex. "My dad used to sponsor the Dutch Dakota Association with his work. They would fly over the garden and we would wave and that was it, I wanted to fly."

Iris went from school in the Netherlands, where she comes from, straight into flight school at 18. The first year was spent in the Netherlands studying the theory of flying – meteorology, air law, performance etc. Following this was a year in Portugal where Iris got her flying certificate. After that it was the real world and her first job came almost immediately near Barcelona; "I was living the dream in Spain by myself, at just 21!"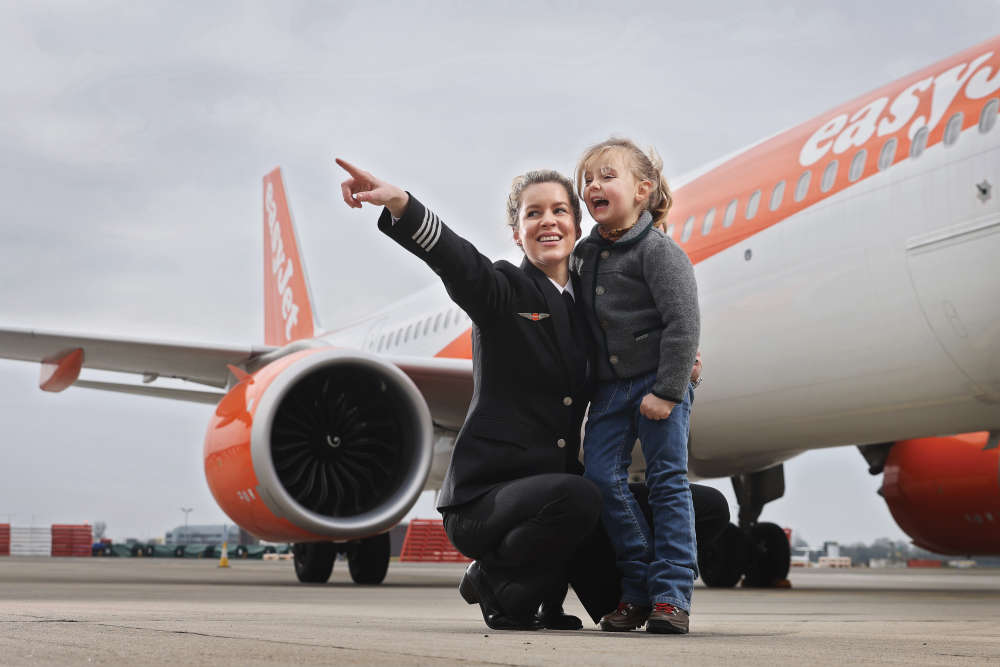 Aviation is a very male driven environment, but, said Iris, "I do have quite a lot of female colleagues, some female first officers and more female captains too," and she reports a big push from airline companies to attract women to the profession.

So, why is aviation so male dominated? "A lot of women don't know you can be a mother and a pilot too. They think you end up having a nanny and never seeing your children. The first couple of years I don't think I could have been a mum and fly full time, but now I'm further along in my career I work part time – 75% – I only fly about 14 days a month. I'm still very much a full time mum."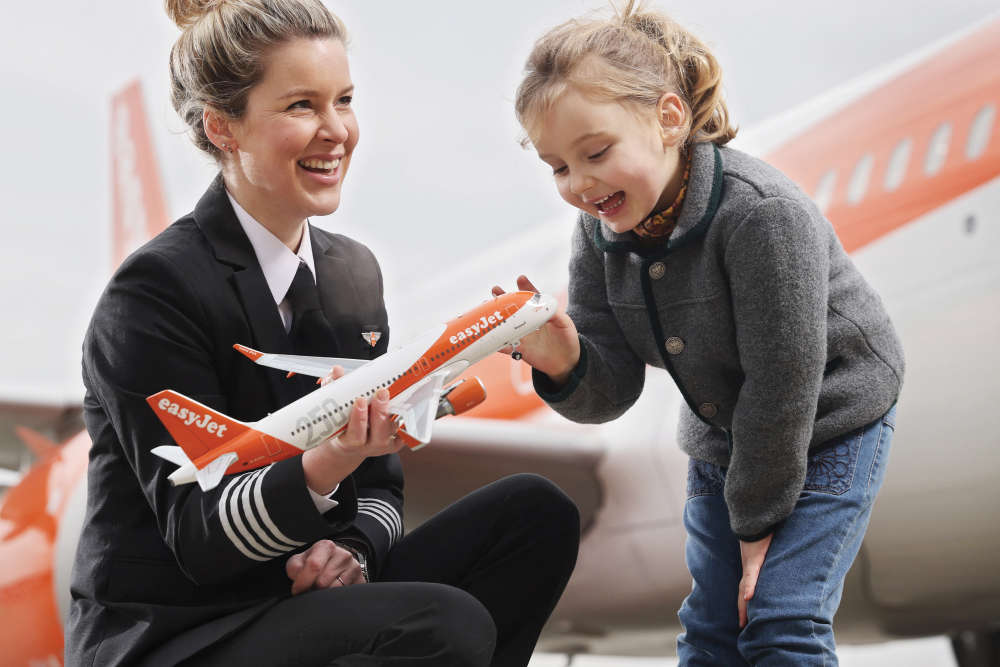 Growing up, Iris remembers her mum always being at home after school and asking how her day was. Carrying this forward, Iris wants this for her own children and a big kitchen table was one of the first things her and her husband got when they renovated their farmhouse. "At the end of the day we eat and talk, sometimes that's with me or sometimes with dad, as he works from home which is a massive bonus."

Finding the balance between career and kids is often a slippery but vital quest for many parents, and it will look different for everyone. For Iris, her job keeps her sane; "I find it very important that I have my job because it is such a different world from being at home; I appreciate both more." The nature of being a pilot means that sometimes an overnight stay away from home is on the cards, and is something Iris especially appreciates. "It's so refreshing to be in new surroundings, breathe different air, even have a different breakfast!" she said.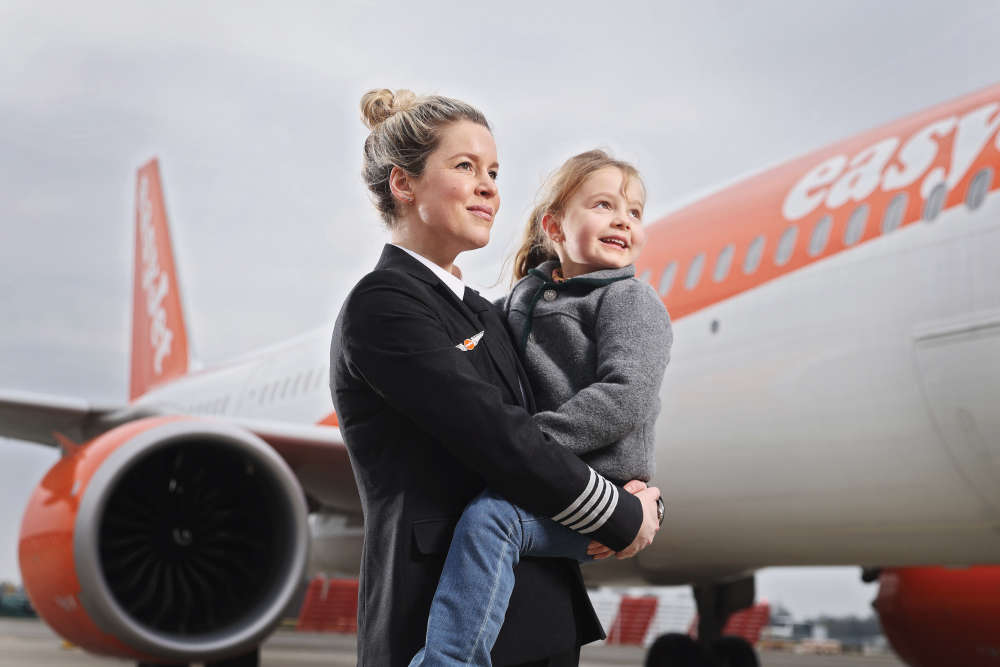 An overnight hop is not usually on the agenda for Iris. Her average day can start at 3am, or 4pm. No two days are the same and that's why she loves her job so much. "Some flights are 50 minutes, others are six hours, but I'm not made for long haul, I really like the up down, up down. I don't like to sit on my bum for too long!"

Getting home safely to their families and homes is the main goal all pilots and aircrew share, as well as providing an enjoyable flight for their passengers of course! "We will never take risks or do things we are uncomfortable with," said Iris as she told me about the extensive training she has undertaken.

To get her captain's four stripes the training was very intense but as soon as she did her first flight her confidence soared. "You know it all, your brain just has to click in!"
Not only was it an intense experience to do the command course, Iris had the added pressure of being filmed for a television series, Inside the Cockpit. "It's such a great document of my journey, and it is exactly who I am," said Iris. It's heartening to watch her self-doubt grow into self-confidence as she smoothly lands her first ever flight as captain into Geneva airport, a massive smile on her face.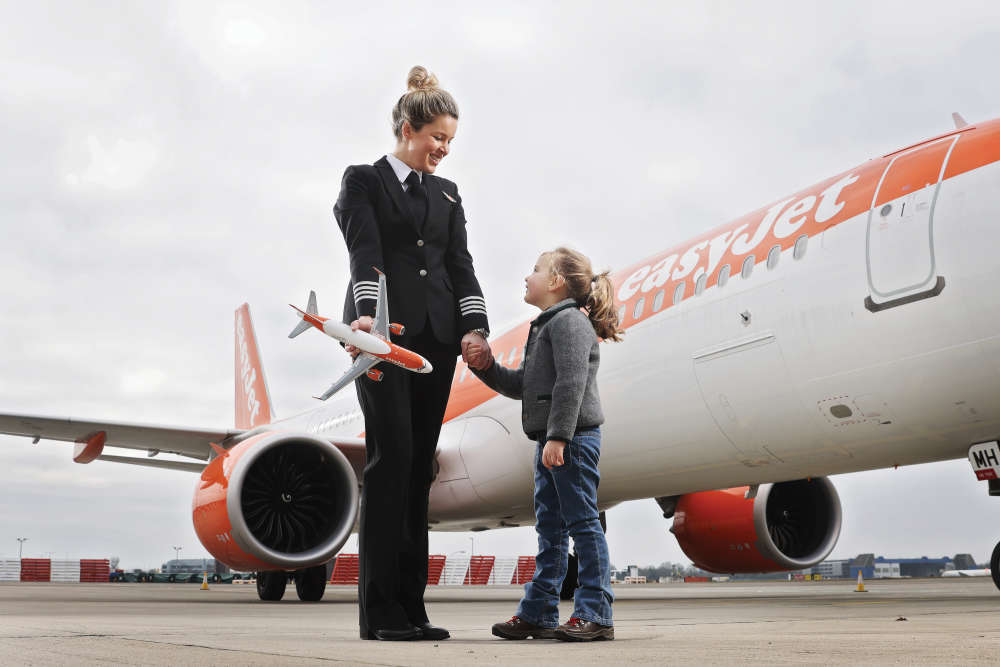 Being a captain is a high-pressured job – you have the lives of hundreds of people in your hands, all of whom also want to get home or to their holiday destinations safely. "I cannot go to work if I'm tired or not feeling 100% and I'm supported in that, because the responsibility is so big. There is very little room for mistakes," said Iris. "I'm not stressed when I go to work [though], I'm really comfortable with the responsibility of it. It comes with time and experience. If anything goes wrong I can solve it." In fact they are so safety conscious in aviation that no two pilots will ever eat at the same time or eat the same things in case of food poisoning.

Iris steered clear of sharing any hairy moments she's had up in the air, but admits that there have been challenges along the way, but thankfully Iris has never had any problems with other colleagues, male or female. "You're with a different person every day in Gatwick, so you fly with the same person maybe twice a year, which is something Iris loves about her job."

Setting her sights on a career path so early in life has clearly given Iris the impetus to get where she is going, and quickly. "I have created the opportunities for myself in my career," she told me, mentioning her calling an airline every day for three weeks to get a job, and locking herself up for a week to prepare for another job opportunity. She is someone who turns up to life and gets on with what she is given.

"My mum and dad taught me that I should never financially become dependent on anyone, so I never get stuck in a situation where I really don't want to be," said Iris. She wants to show her six-year-old daughter that "you don't need anyone else to have a nice life; you can make your own future and your own fortune."

To this end Iris also has a huge social media following and actively shares her life in a natural and honest way. "It's not all perfect and you cannot be there for every little thing, but the kids are really happy. We get a lot of fun from collaborations and also, I get a lot of young people contacting me saying, 'I want to be a pilot and a mum, you've inspired me,' which is really great."

Career highlights include becoming a captain, coming to the UK and working for a company she is very happy with. Perhaps when her children have flown the nest themselves she will consider the next step of her career and train to be a trainer, but not yet, she says. For now she is happy flying into the beautiful Greek islands of Santorini and Mykonos.

"If you put your mind to it then nothing is impossible," said Iris as a parting gem of wisdom. "You have to work for it, but if you put the work in then it will happen. Then nothing can knock you over."