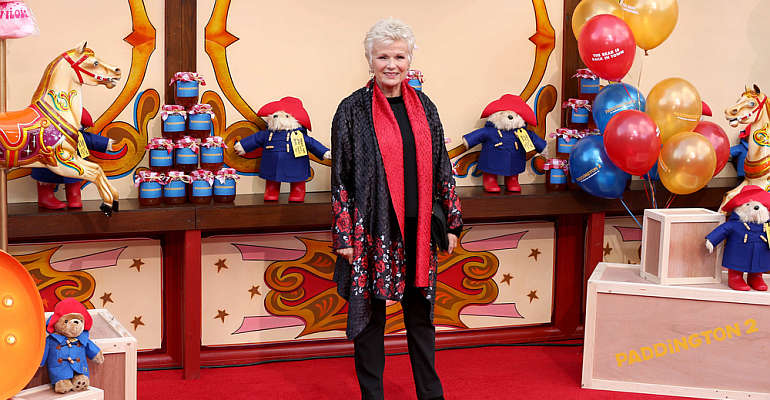 Whether they're born or bred, or put down roots in our beloved county, Sussex is full of famous celebrities who've either made their start or got involved in our community - each week we take a look at one of these fascinating figures…
With a career spanning several decades, Dame Julie Walters has become a beloved figure in the entertainment industry. While many are familiar with her memorable roles in films like "Educating Rita" and the "Harry Potter" series, there are several intriguing and lesser-known aspects of Dame Julie Walters' life and career. Having resided near Plaistow, West Sussex for many years, she has become a local icon – here's some facts you might not know about this talented actress:
1. Early Life and Education: Dame Julie Walters was born as Julia Mary Walters on February 22, 1950, in Smethwick, Staffordshire. She grew up in a working-class family and attended Holly Lodge Grammar School for Girls. Her humble beginnings played a significant role in shaping her down-to-earth personality and approach to acting.
2. Beginnings in Nursing: Before pursuing her passion for acting, Walters worked as a student nurse at the Queen Elizabeth Hospital in Birmingham. Her experiences in the medical field provided her with a unique perspective and a deep empathy for the human condition, which she would later bring to her performances.
3. Acclaimed Stage Performances: Before captivating audiences on the silver screen, Dame Julie Walters made her mark on the stage. She has delivered memorable performances in various theatrical productions, including the renowned Chichester Festival Theatre. Sussex theatre enthusiasts can take pride in the fact that this talented actress has graced our local stages with her extraordinary talent.
4. Breakthrough Role in "Educating Rita": Dame Julie Walters received widespread critical acclaim and international recognition for her breakthrough role in the 1983 film "Educating Rita." Her portrayal of Rita, a working-class hairdresser with a thirst for knowledge, earned her an Academy Award nomination for Best Actress and solidified her status as a talented performer.
5. Transformative Performances: Throughout her career, Dame Julie Walters has demonstrated her remarkable ability to undergo transformative performances. From embodying iconic characters like Molly Weasley in the "Harry Potter" films to playing real-life figures such as Mo Mowlam in "Mo" and Mary Whitehouse in "Filth: The Mary Whitehouse Story," Walters consistently captivates audiences with her versatility and authenticity.
6. Passion for Painting: Outside of her acting career, Julie Walters has a passion for painting. She has exhibited her artwork in galleries, demonstrating her creativity extends beyond the performing arts. Walters' love for painting serves as an outlet for her artistic expression and complements her multifaceted talents.