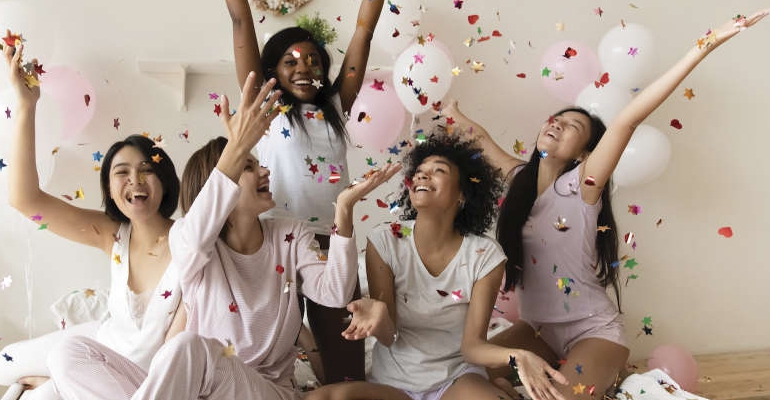 See the bride off in style with a hen party like no other. Sara Whatley investigates what's on offer from the adrenaline packed to the ultimate relaxation, foodie delights and a bit of crafty madness!
The wedding day is fast approaching, the dress is shimmering in anticipation, and now it's time to whisk the bride away for her hen do. She may be a traditional kind of gal and like nothing better than gossiping with her girlfriends over a glass of bubbly, but have you explored all the amazing possibilities that await you for a truly memorably hen celebration? Axe throwing maybe? Cold water swimming? Spooky ghost tour of a town? Cheese tasting? Push the boat out, exceed expectations and make a day or a weekend of it that no one will ever forget.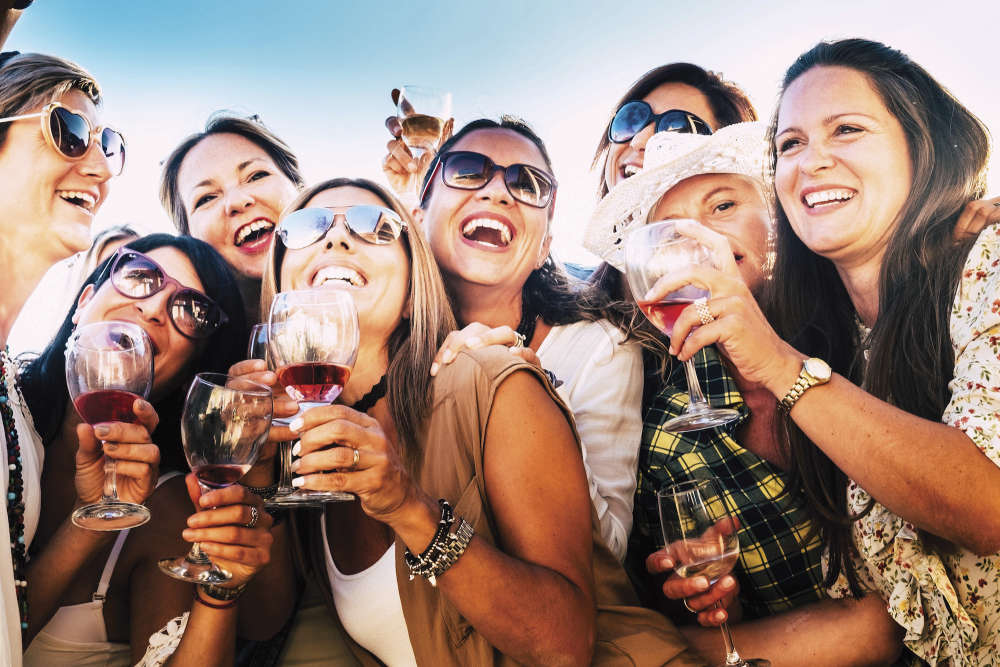 FOODIE HENS
For the bride that appreciates the finer flavours of life, how about a foodie hen party? Starting with the classics, you could opt for a tasting experience. There are so many options to choose from here, it's really just a matter of what your bride would enjoy the most – cheese, coffee, chocolate, wine, whisky, a tasting menu at a restaurant, the list goes on…
You can also find tasting tours of cities, towns and markets around the UK, where a guide will walk you around to various great eateries and talk to you about your surroundings. This would be a fantastic way to explore a new city and enjoy the delicious delights on offer too.
If you are after something more hands on why not try a class? Discover a new skill and master something tricky like dim sum or sushi, or if you have a sweet-toothed bride perhaps a baking, cake decorating or chocolate making class would be more suited.
A fun way to get all your hens mixing is to try a cocktail or mocktail master class. And you can impress everyone afterwards with your deadly new skills.
Finally, for something a bit more relaxing an afternoon tea is always a delight and caters perfectly for hens young and old alike. Choose a decadent location, sit back and luxuriate in exquisite delicacies, endless cups of fine tea and maybe even a glass of bubbly too.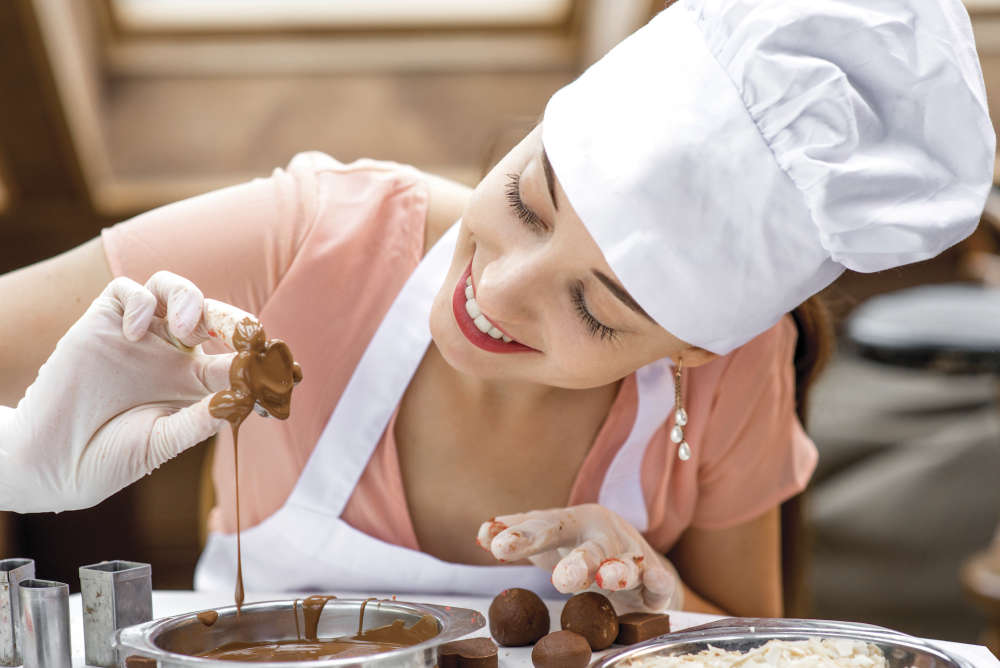 ACTIVITY HENS
If your bride gets easily bored or you want to keep the hens on their toes perhaps an activity-filled hen do is your key. For the energetic groups out there remember, adventurous activities are not only for the stags: sailing, biking, zip lining, hot air ballooning, track days, paddleboarding or how about a silent disco? All these activities will get the adrenaline pumping, be super fun and will be a brilliant bonding exercise for the hens.
Activities don't have to be action packed though; there are plenty of relaxing and restorative options to try. To unwind a frazzled bride before her big day why not immerse yourselves with a gong bath? This is a form of meditation where you let healing sound vibrations wash over you from gongs and sometimes other instruments too such as singing bowls and didgeridoos. Let your conscious mind switch off and tap into your subconscious for deep relaxation.
A yoga workshop or longer retreat might be the perfect fit for your gaggle of hens. Combining movement and meditative qualities too, yoga is both relaxing and physically stimulating. Hens will walk away feeling like they have really served their bodies well. Finish off with a warm and nourishing meal together.
And for the ultimately relaxing experience look no further than a spa day. Enjoy being pampered and preened with your nearest and dearest while you restore all your energy in sumptuous settings.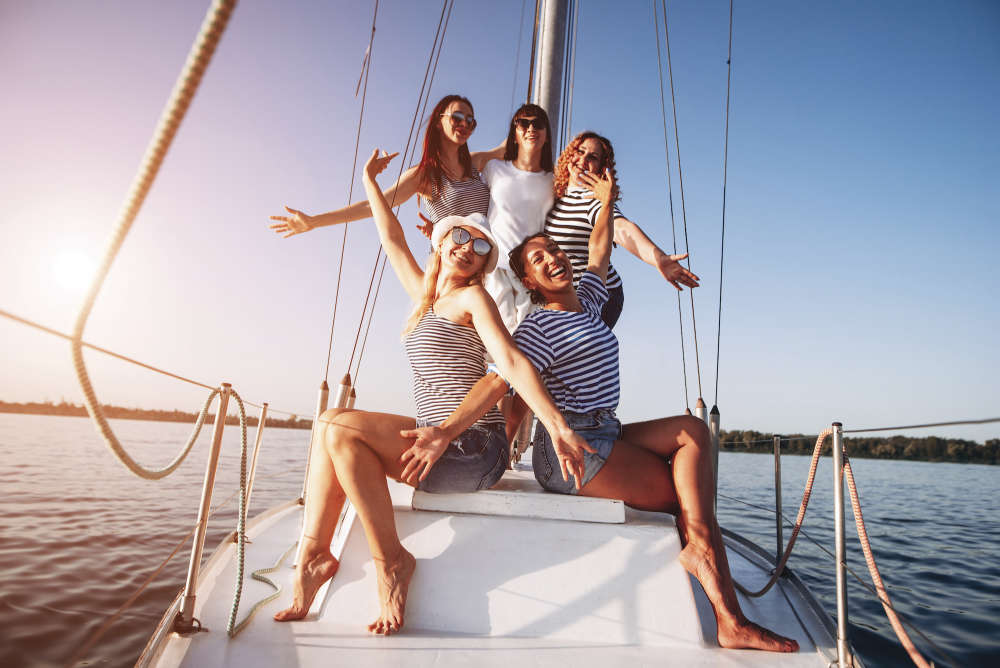 CRAFTY HENS
Are you a bunch of crafty hens? Tap into your artistic and creative side with an art or craft session, giving you all the opportunity to make together, chat together and have something to treasure at the end too.
If a needle and thread is your weapon of choice pick a sewing party. Popular projects to try are customising your own pair of knickers, making a garter, fascinator or bunting.
Or how about a jewellery making lesson? Get all the hens fashioning a fabulous pair of tassel earrings to wear that night, or some sophisticated bracelets or rings to wear at the wedding.
Another great option for making together is flower crowns. Perfect for bohemian style weddings and hens. Each hen can create their own beautiful crown out of either real, dried or fake flowers and then of course, all the hens must wear their crowns for the duration of the do!
If your bunch of hens fancy getting their hands dirty, how about a pottery lesson? You could each have your very own Ghost moment (Demi Moore eat your heart out) and maybe even produce some lovely ceramics while you're at it.
And finally, for a truly memorable experience, why not get a little saucy with a life drawing class? Get up close and personal, on paper at least, with your life model and you may discover some hidden artistic talents. You can always keep your masterpieces for the enjoyment of your hen's eyes only… after all, what happens on the hen, stays on the hen!