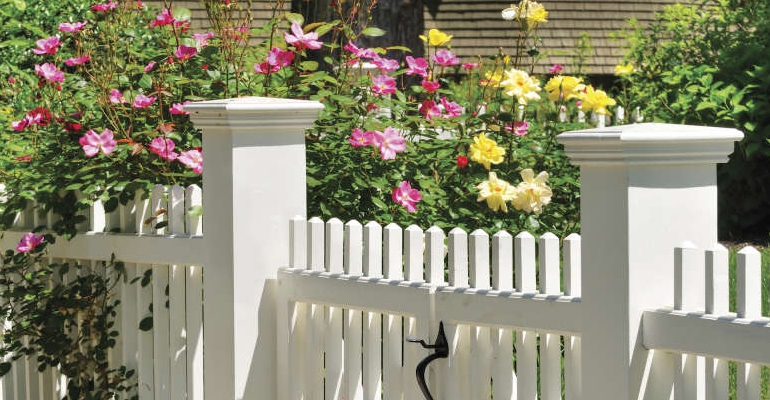 Are you a wall, fence or hedge kind of person? Sara Whatley looks at different boundary options for our gardens
Most gardens here in the UK are defined by boundaries. This helps us to know whose garden is whose, and which bits of land are private and which bits are public.
Boundaries serve this very practical purpose, but they can also enhance our gardens as well. Physical boundaries can be formed in a number of ways, for example a fence, wall or hedge. There are many aesthetically pleasing options to discover here, and we will look at these in further detail later on.
Garden boundaries can also help keep the garden occupants safe. Children and pets can play in an enclosed garden more safely, which is a welcome relief for parents and pet owners alike.
Let's return to that privacy point; although it's glorious to be in the wide-open outdoors, sometimes what the heart, and body, really craves is a quiet slice of solitude. Garden boundaries afford us with this possibility. In the privacy of your own garden you are king, or queen; have a snooze, perfect some new dance moves or indulge in some quiet reading time. Anything goes!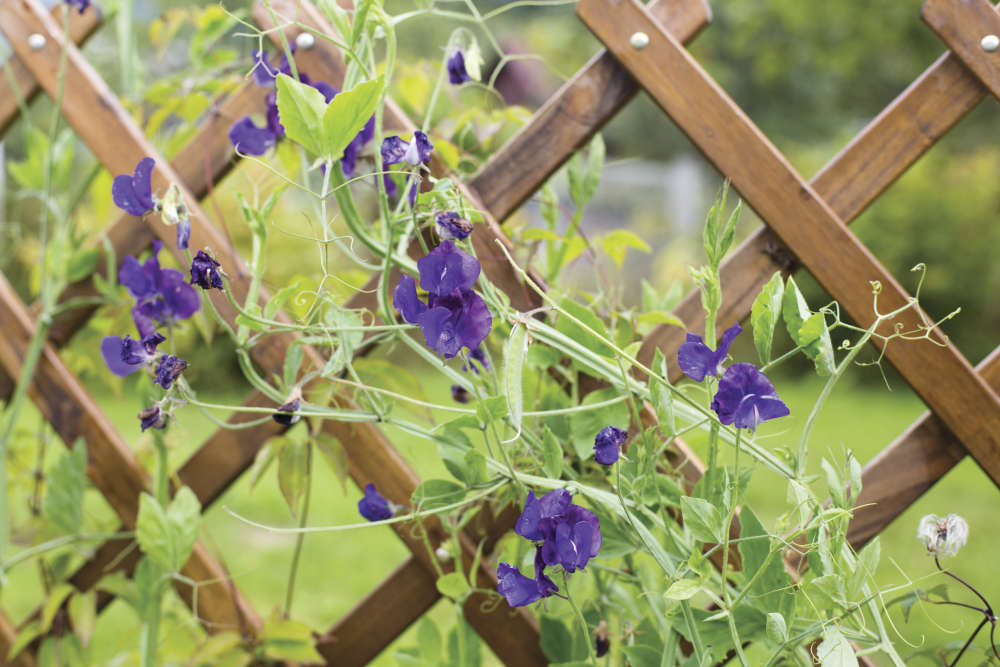 One really important thing to remember is our native wildlife and their need to move around freely. If possible, we need to create wildlife corridors in our gardens, giving animals the option to move from garden to garden looking for food and a mate. The RSPB have created these handy tips for nature highways and byways:
Assess your garden and think how frogs or hedgehogs could get in and out – make it easier for them if you can.
Make gaps and spaces at the bottom of your fences for animals to pass through. Just check with your neighbour first, and make sure they don't lead onto busy roads.
Let your lawn grow longer around access holes for small mammals to move through.
Plant a climber against fences or walls, which can act like a ladder for some creatures.
Swap fences for hedges to create safe corridors full of food and nesting possibilities.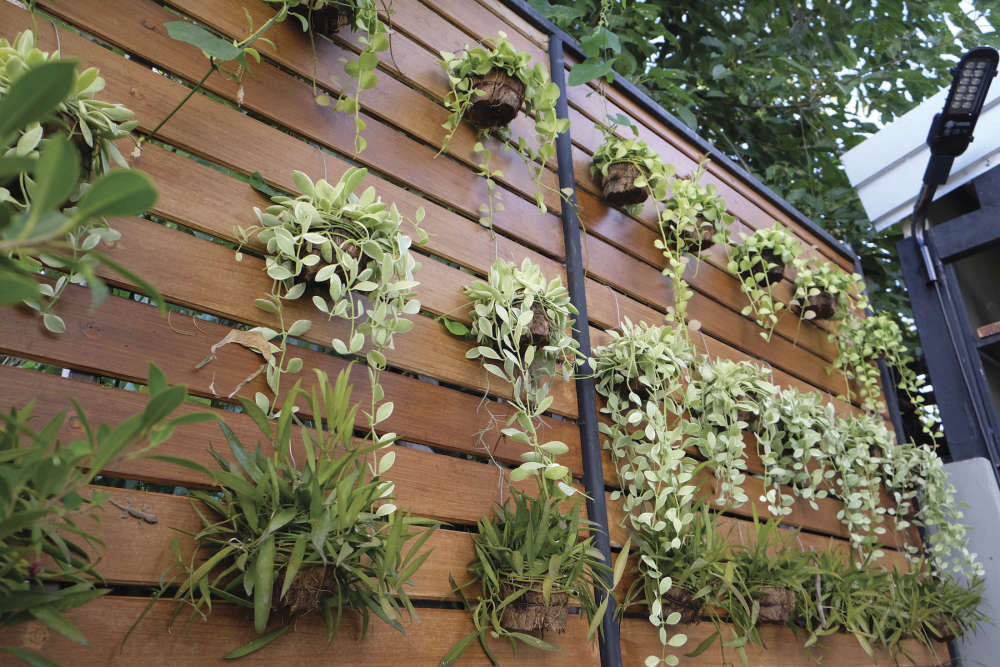 NATURAL BOUNDARIES
A line of trees can create a really stunning boundary. Depending on your style, you could let your trees grow with a natural look, or for something more formal you could clip them into topiary. Pleached trees create instant impact and can be suitable for smaller gardens or formal areas because of their small ground space.
Planting a hedge as a boundary is a great option. It not only provides that all-important habitat for wildlife, but it can also look beautiful and interesting too. Does a single species option pique your interest, such as an elegant copper beech, with its glossy dark leaves, which turn fiery copper as autumn comes? Or perhaps a mixed native hedgerow might suit your garden better. These provide lots of visual interest with their different leaves and flowers which can provide a feast for insects and birds too.
Have you heard of edible living walls? This is a really fun way to grow your greens and it looks absolutely fantastic too – just think vertical gardening! You will need some sort of structure behind, such as a fence or wall, then on top of this you fix trellis or a pallet wall to hang planters from, or affix vertical planters straight to the wall, or even vertical growing bags. Perfect for small gardens or even balconies.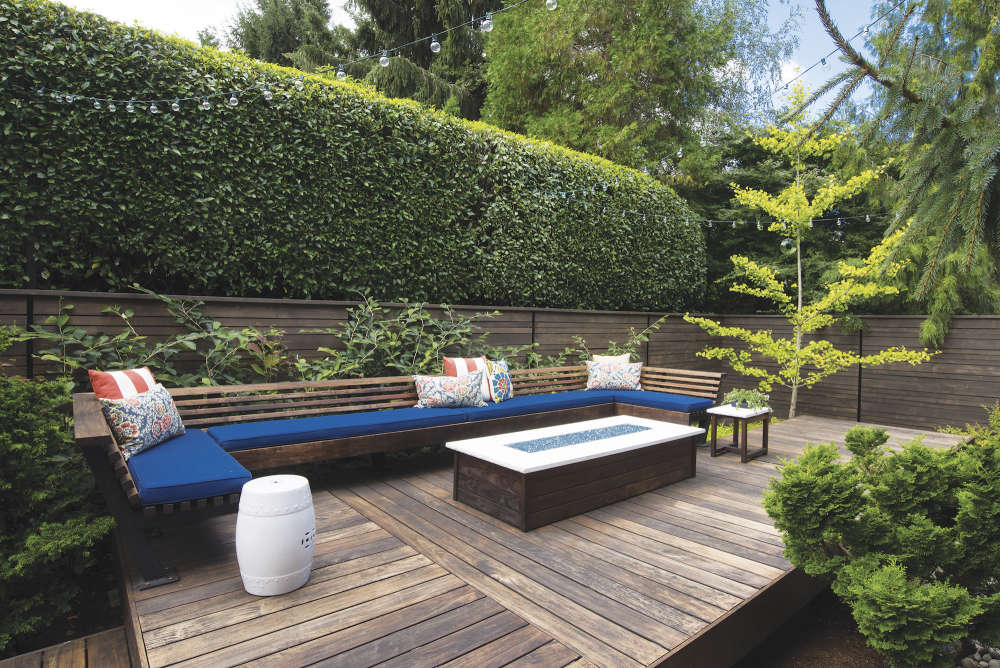 FENCES AND WALLS
Fences come in all shapes and sizes.
Opt for the traditional panel fencing or try something a little different such as a woven fence. Picket fences look very cute in front gardens. High fences are good for privacy; low fences are more social (as is the case for all of these boundary options). It's also worth remembering that fences can be painted – stick to natural tones or go bold and vibrant!
Walls have even more styles to choose from. What material will you use, what pattern, what style – a rustic look or a clean modern structure? How tall? Will you use it as a garden extension too? Trellis can be attached to both fences and walls to give some extra growing room to climbing plants.
Both fences and walls can also be incorporated with hedges and trees too. A low wall with pleached trees above would create instant elegant impact, for example.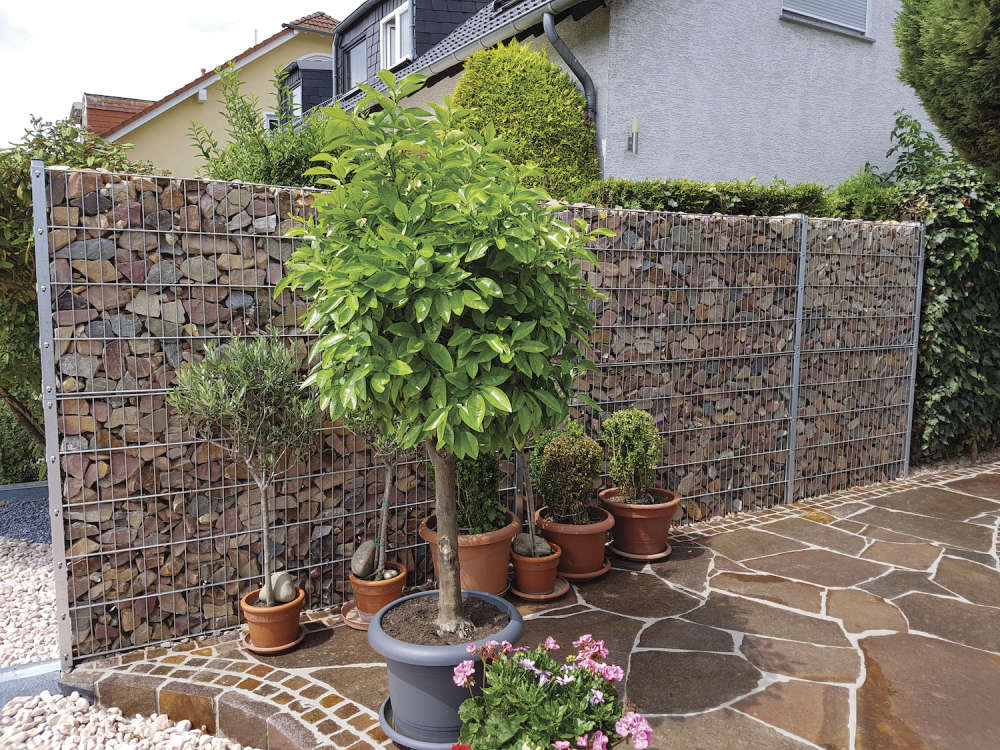 EXTRA PRIVACY
If you feel overlooked in your garden or for a stunning garden feature, you could think about installing a pergola. These wooden structures work well as walkways or to cover a seating area. Fully planted up with trailing roses, wisteria or honeysuckle, pergolas create beautiful shaded and private spaces.
Garden screens are a quick and easy way to create more privacy and are very versatile to use. Another quick fix is to create an awning or sail, which could be fixed onto your house and stretched across to your boundary, creating a private corner underneath.
Overall, don't forget that your choice of boundary is not fixed. Add or take away planting, paint or cover fences and walls and let your boundaries evolve with the rest of your garden.