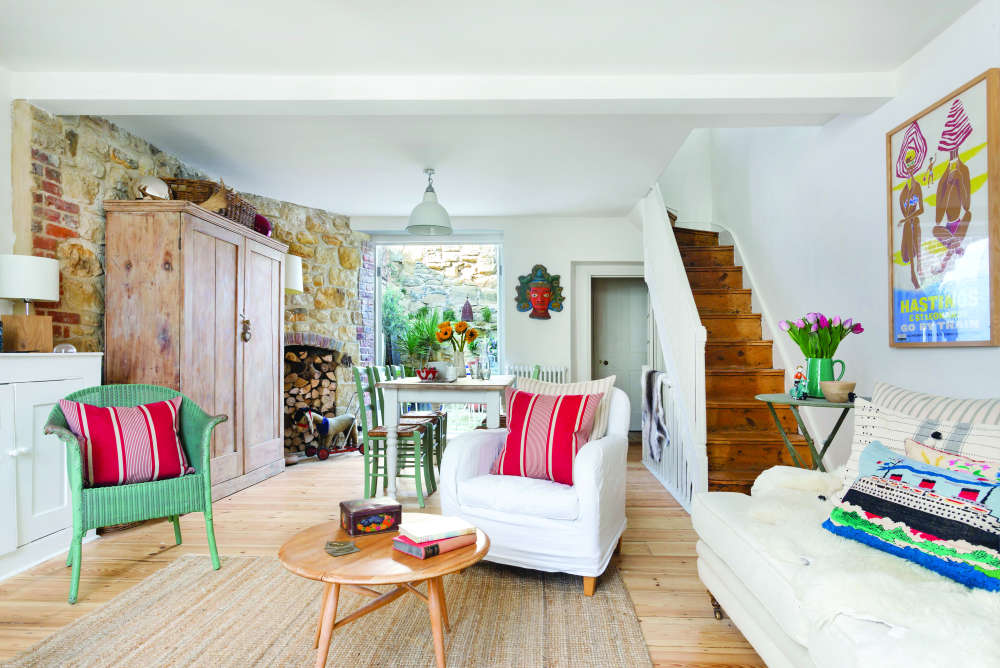 Helen Robinson has transformed a dark and unloved cottage from 1837 into a bright and inviting space with a Mediterranean feel in St Leonards-on-Sea.
Helen moved to the Hastings area from Deptford in 2000, after splitting up with her partner. She went on to open her eclectic homeware store and cafe, SHOP, in 2011. Then, having lived in several properties dotted around the area, in 2016 she bought a pretty terraced cottage just up the road from the shop after offering the full asking price.

The cottage has undergone an incredible transformation. "When I bought it, everything inside was painted custard yellow and there was lots of orange pine," Helen recalled. "It was incredibly dark. I literally stripped everything back."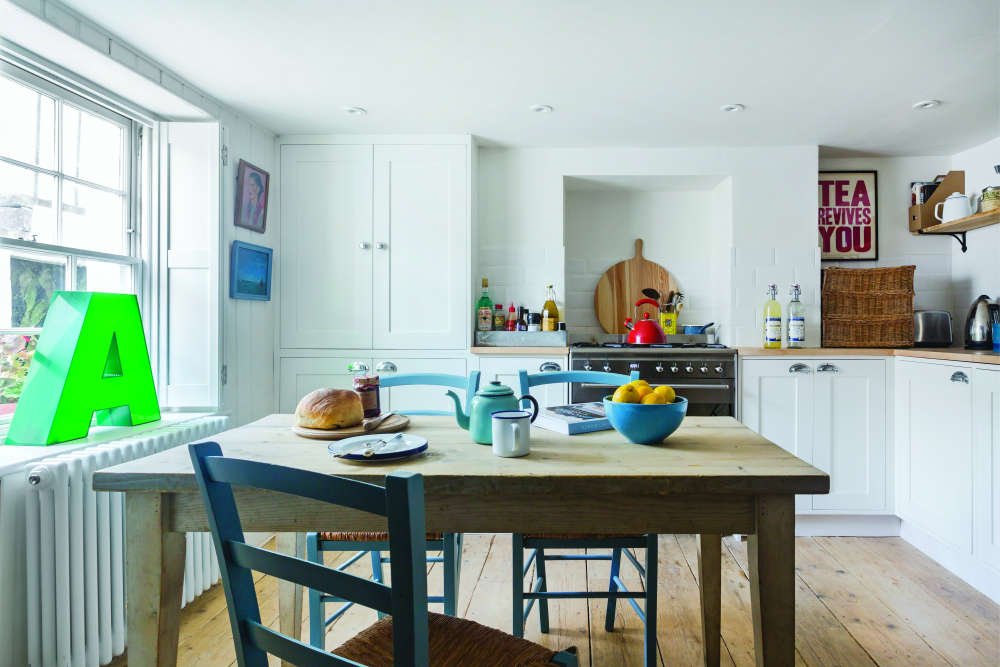 She replaced the kitchen, bathroom, windows and roof – as well having the property rewired, replumbed and totally redecorated. She also opened up the main bedroom into the eaves, to give extra height. "I chose everything myself, pretty much down to the screws," she said.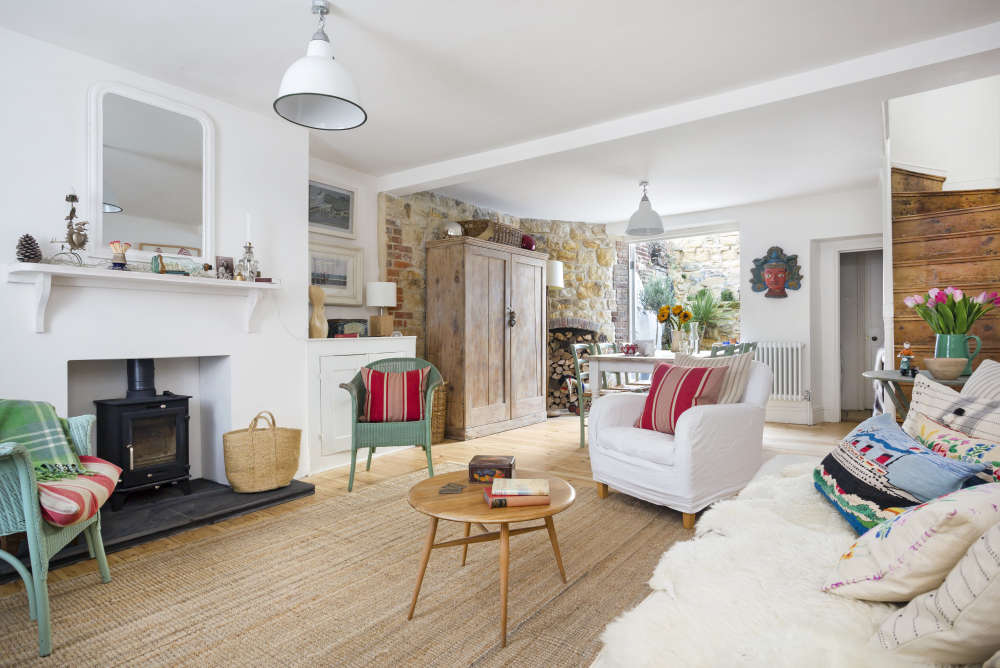 On the ground floor, the house features an open-plan sitting/dining room with part of the original sandstone brickwork exposed, plus a utility room and bathroom. Stairs lead down to the sweet kitchen, with its pale units and open shelving with colourful crockery and tableware. On the top floor there are two bedrooms, adorned with bright oil paintings and colourful fabrics. The simple and clean backdrop that Helen has chosen throughout allows the bold accessories in a rainbow of colours to really sing.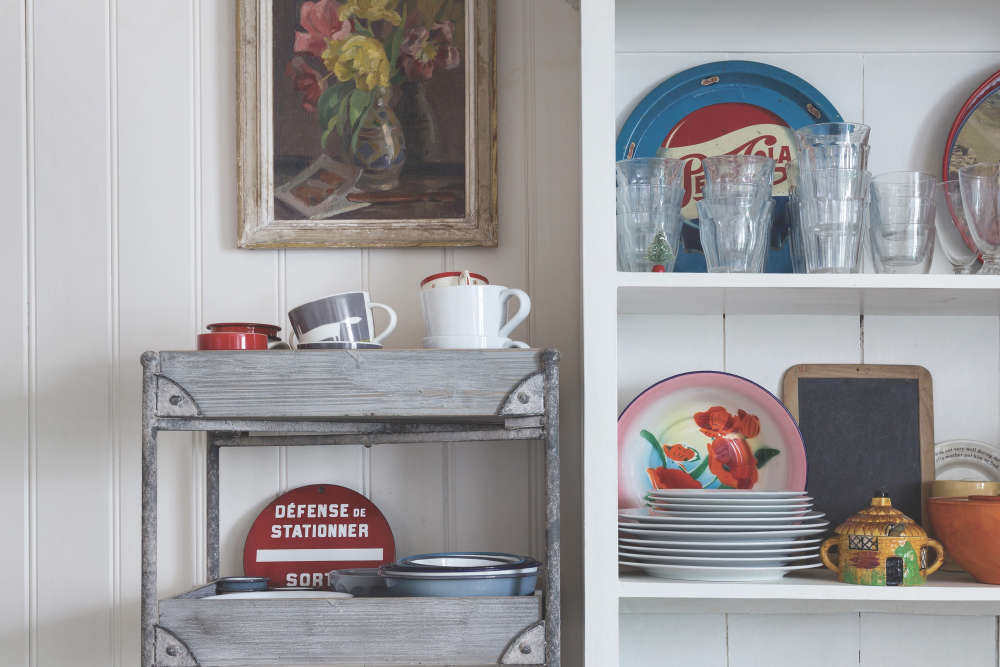 "I have always wanted to live in Greece and Helen is a Greek name, so I gave the house a Mediterranean feel,' she stated. As well as a small front garden with boxed greenery and a seating area, there is also a patio garden at the back of the house with a sandstone wall, which really does lend a feel of the Med.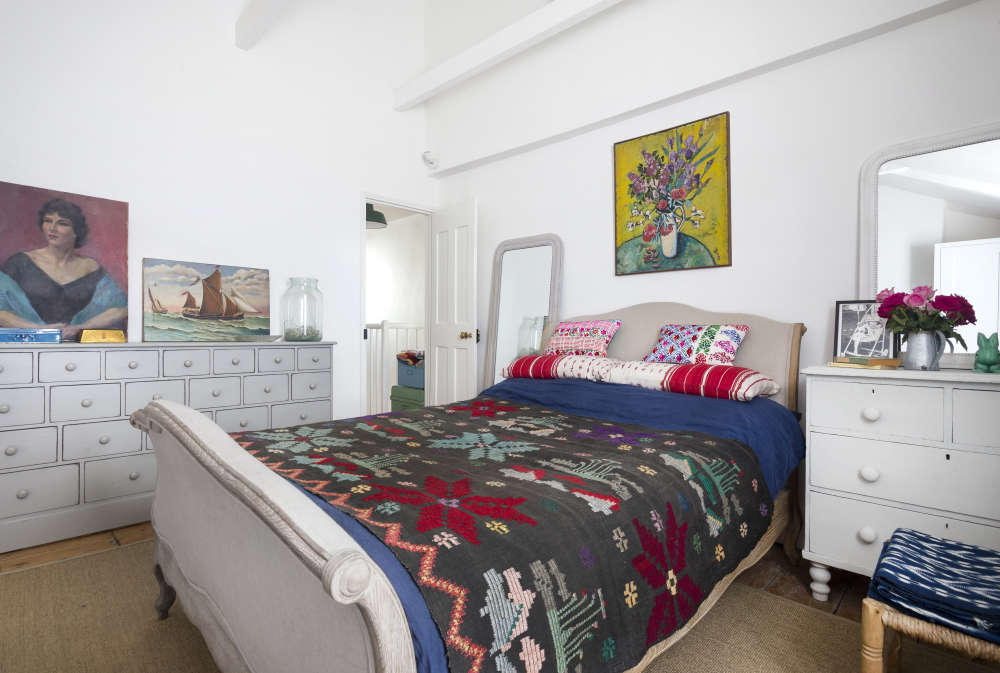 While Helen loves the area, she is pleased that her house is set a few roads back from the sea. "It can get very grey. I can hear it and walk to it but I don't have to look at it all the time. I do swim in it in the summer, though," she said. St Leonard's also suits her sociable nature. "I can sit outside the front of the house in the summer and within ten minutes someone walks by and then joins me for a glass of wine!" she laughed.