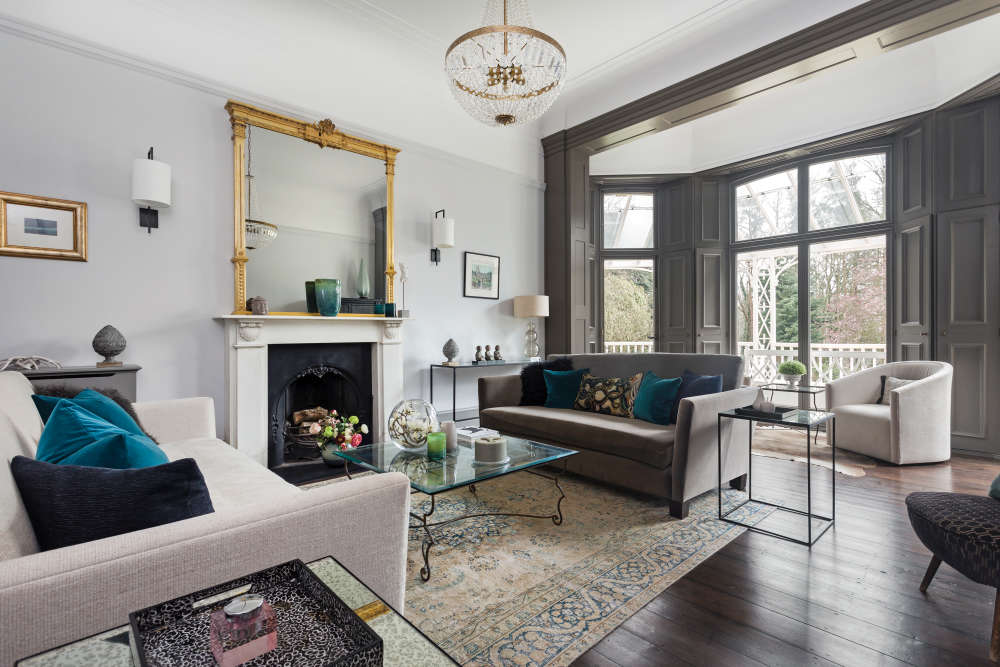 Jacqui Elliott Williams has relished bringing this elegant Victorian house back to life with confident ideas, stylish choices and creative flair.
Jacqui Elliott-Williams loves a project when it comes to decorating. "Over the years I've renovated everything from a town house to a Cornish cottage, along with city apartments," she said. "I'm fascinated by interiors, and never happier than when I'm plotting and planning schemes."
The graceful early Regency villa, which had been divided into two properties some 50 years' ago, still retained many historic exterior features, including its distinctive skirted verandah, and inside was equally inspiring. "The scale of the rooms, soaring ceilings and architecture really fired our imagination," Jacqui recalled. "We could immediately see that there was room for improvement though, not least when it came to making more of the space available, especially on the ground floor."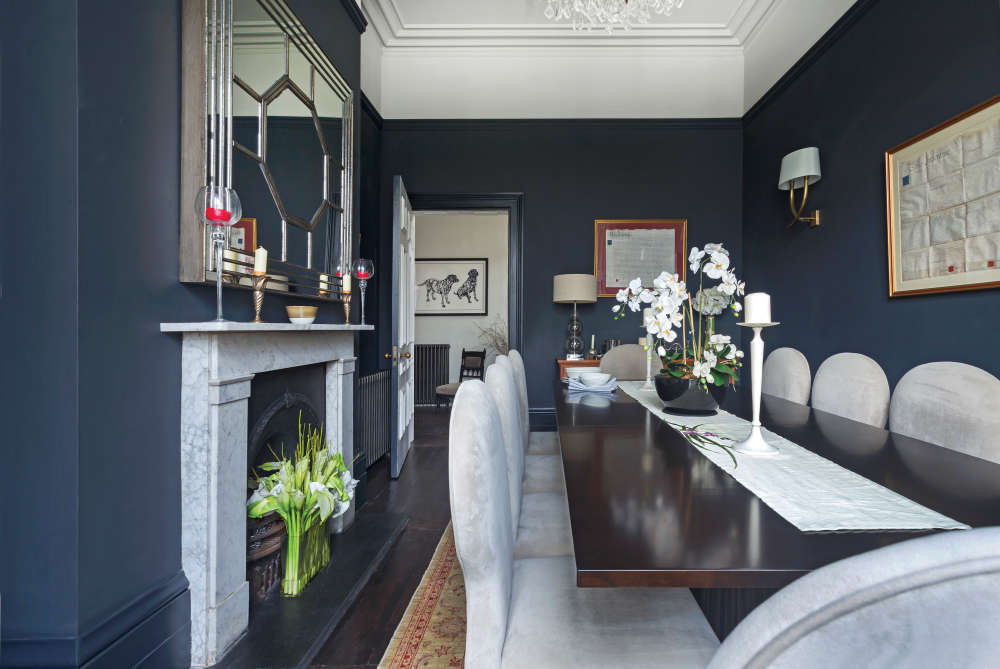 Their vision was to create a show-stopping space that would not only be practical and efficient but would be ideal for enjoying both family life and entertaining. "We wanted it to feel like a natural extension of the house," explained Jacqui. "So, for instance, we designed a faux fireplace with a mantel above it to house the Aga, and replaced the rather spindly ceiling beams with those that are not only a feature in their own right but support the new slate roof which complements the roof of the main house." In a contemporary nod, however, vast bi-fold doors were also installed along one side, not only flooding the kitchen with light, but leading out to what is now an Italian-inspired courtyard garden.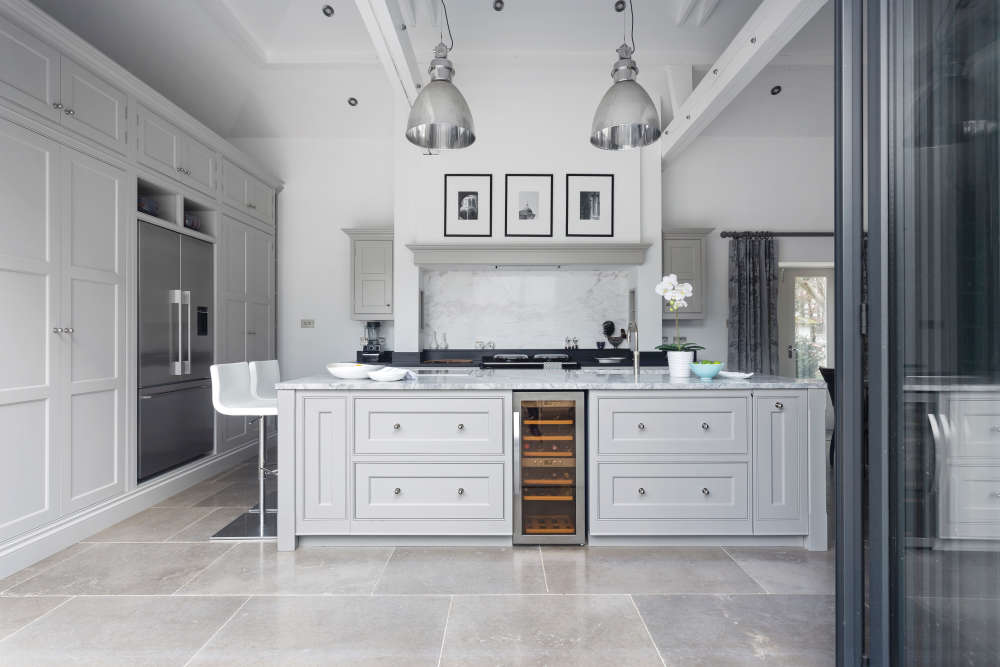 A self-confessed 'tidy addict', Jacqui was adamant there should be ample storage so that clutter didn't distract from the graceful lines of the overall scheme. Framing an enormous fridge-freezer at one end, for instance, built-in cupboards feature doors which open and slide back to reveal a stylish 'breakfast station' and microwave/steam oven on one side, with a generous larder on the other, while the magnificent central island incorporates deep drawers and roomy cupboards on both sides for easy access.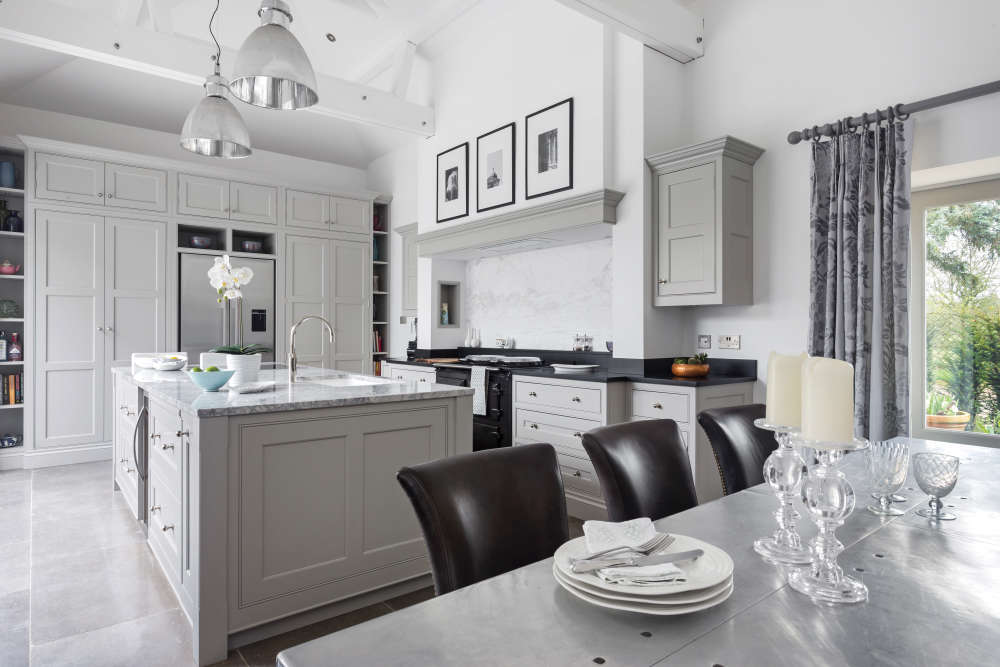 Finally, however, this disruptive period of work was completed and Jacqui was able to fully implement her carefully considered decorative scheme. With such generous proportions, there was scope for bold colour choice, so while much of the overall palette features easy neutrals, greys and whites, rich blue hues have also been incorporated to create a sense of drama here and there, all of which provide an effective backdrop to the furniture, soft furnishings, statement lighting and artwork that have been accumulated over the years or bought especially for this home.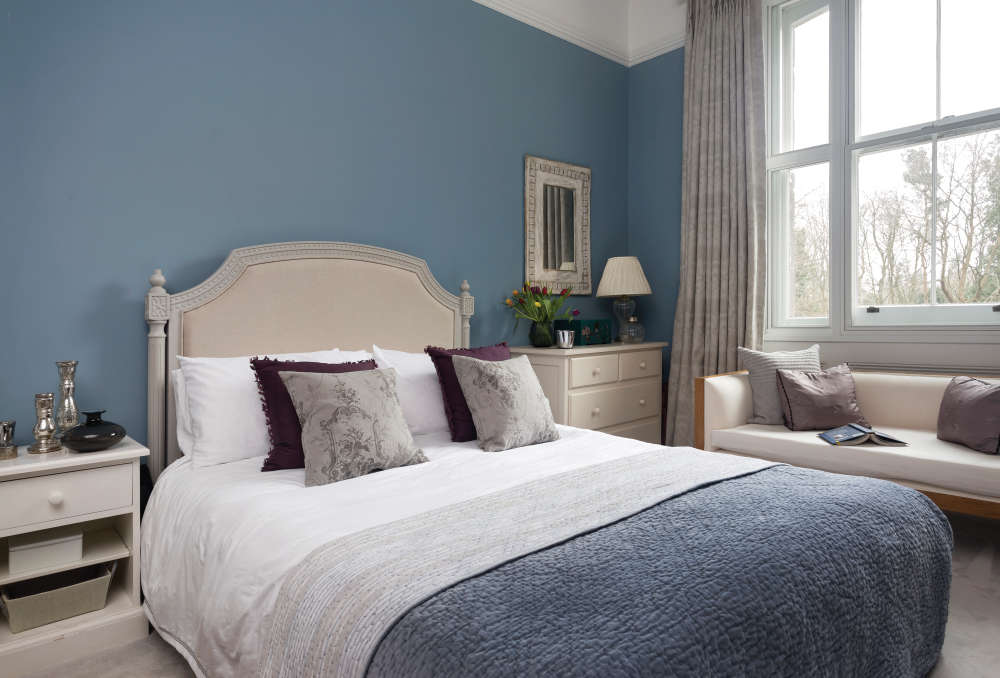 In the two years since the house became the family's much-loved home, it has been transformed with ideas and schemes which not only work for 21st-century living, but don't compromise its graceful character in any way at all. The question, of course, is will Jacqui soon be looking for a new project to satisfy her creativity? "Well,' she laughed, "we've no intention of moving anywhere, but after years of successfully renovating our own properties, I've now established my own interior design business to help other homeowners bring their ideas to life, and that's keeping me nicely occupied!"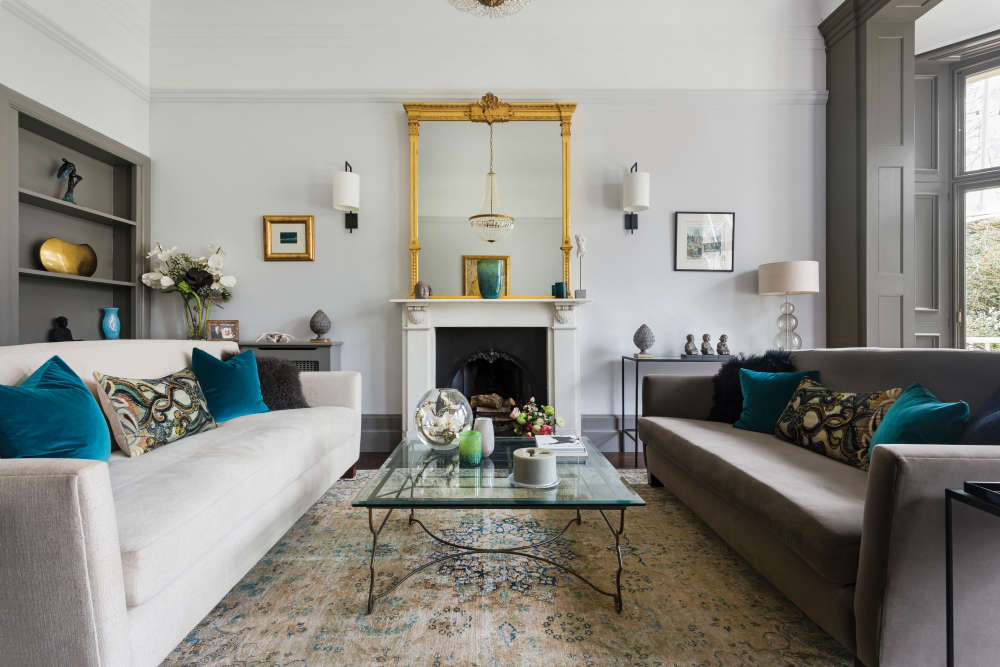 Credits
Photographs: Richard Gadsby / Living4media
Feature words: Sharon Parson / Living4media