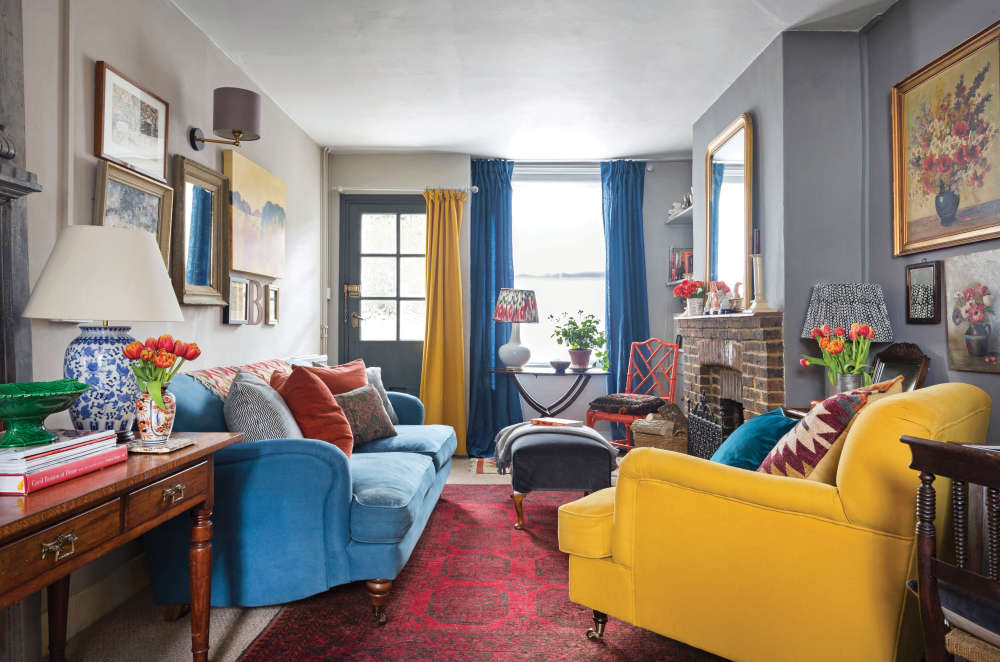 The interior of a quaint, white-washed cottage in Sussex has been transformed into a colourful home full of character by a couple of keen collectors.
The whitewashed exterior of the small cottage belonging to Michael Jones and Michael Beatt gives little clue as to the delights that lie behind its walls. Stepping over the threshold, visitors are greeted by colour and character in spades and collectibles offer vignettes at every turn. "We don't follow any style rules but just fill our home with the things we love," said Michael. Their confidence and design exuberance has paid dividends because the result is utterly charming.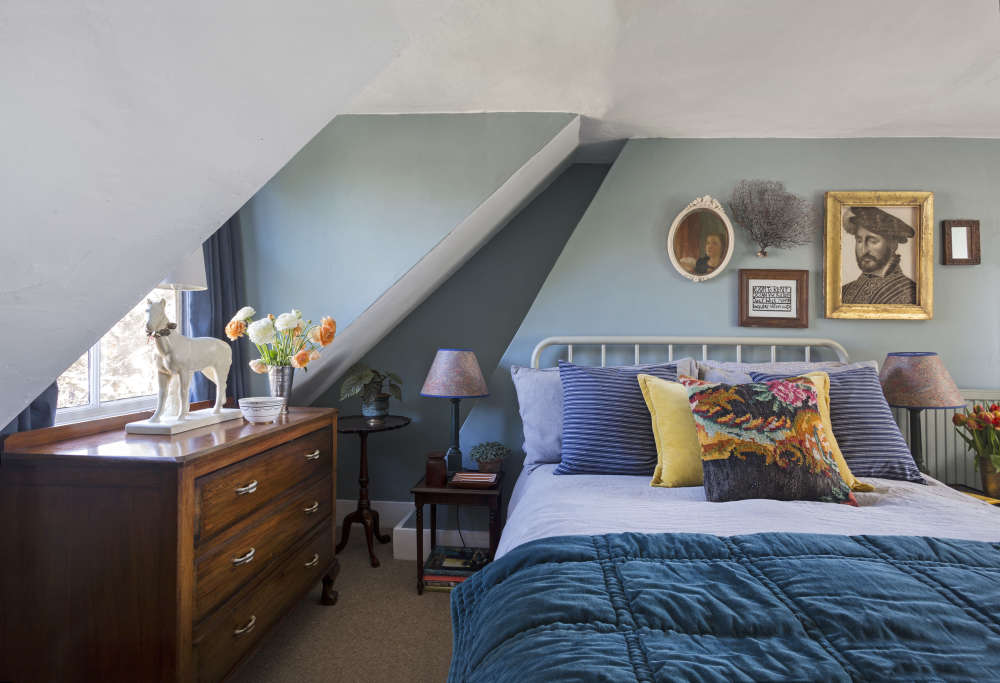 The Cinque Port town sits on the edge of Romney Marsh, a few miles inland from the sea. The picture-perfect cobbled streets meander up to the ancient church of St Mary, the spire of which can be seen for miles around. The couple found a small fisherman's cottage in the old town and later that year left their London flat and made the move south. "I loved the house straight away. It was the attic bedroom that sold it to me because it's just gorgeous, tucked away in the eaves," recalled Michael.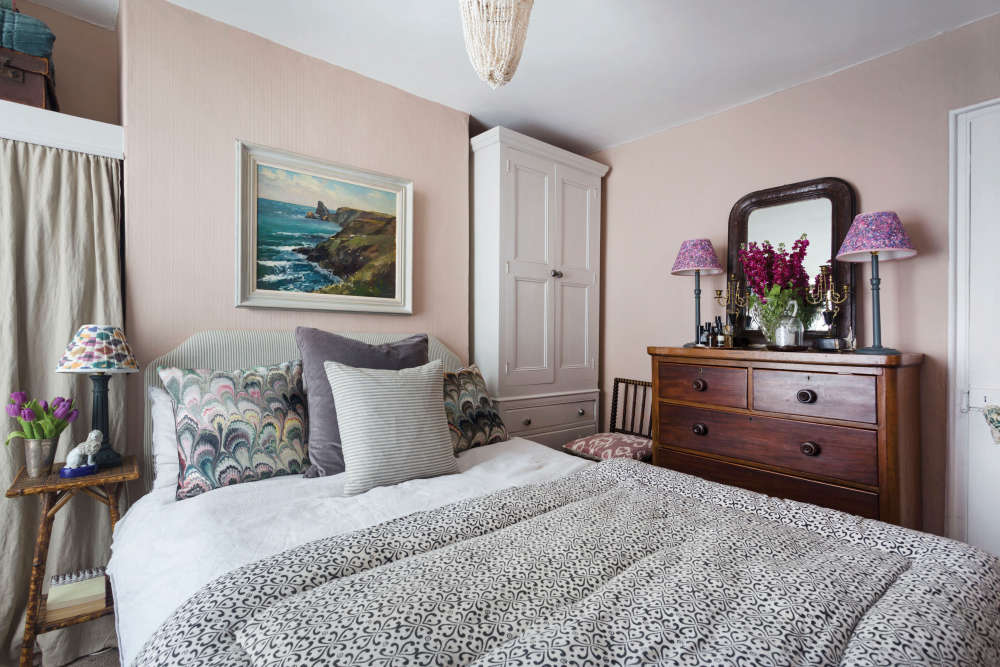 The two-bedroom property is the perfect backdrop for their collection of art and antiques and has proved to be a wonderful canvas for their inimitable style. They've painted throughout in a palette of grey, pink and teal and replaced the kitchen. Gone are the dated units and in their place are pale cabinets with a dark-stained worktop and open shelving.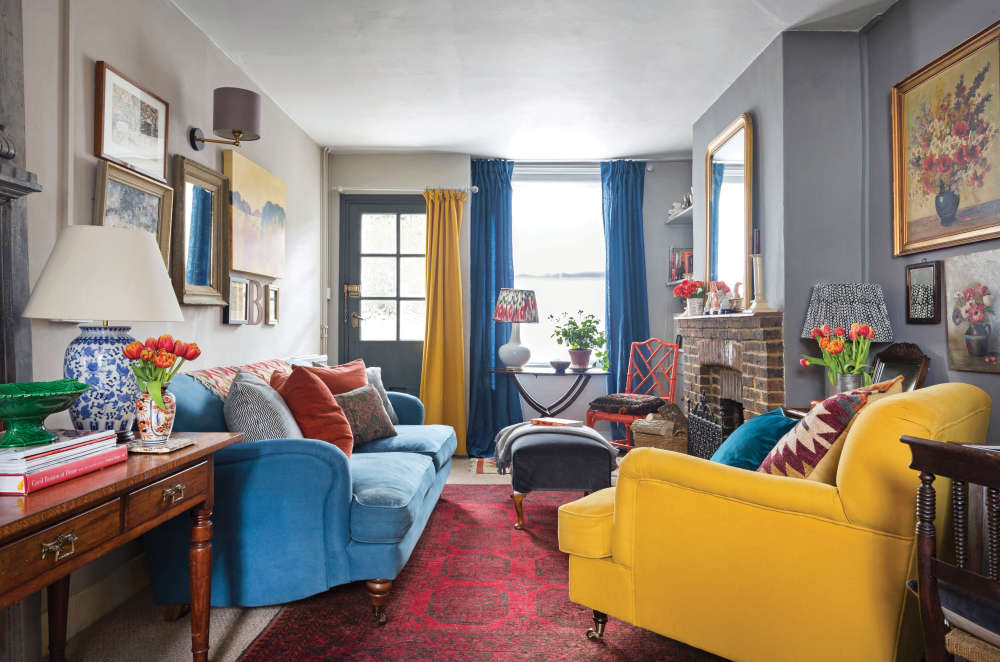 The couple are content in the warm and colourful space they have created, but they have plans to create a simpler look at some point in the future. "We want to create a more pared down feel, using earthier tones," Mikey stated. "The things we sell are becoming more contemporary and I would like to add some of these elements to work alongside our vintage pieces at home."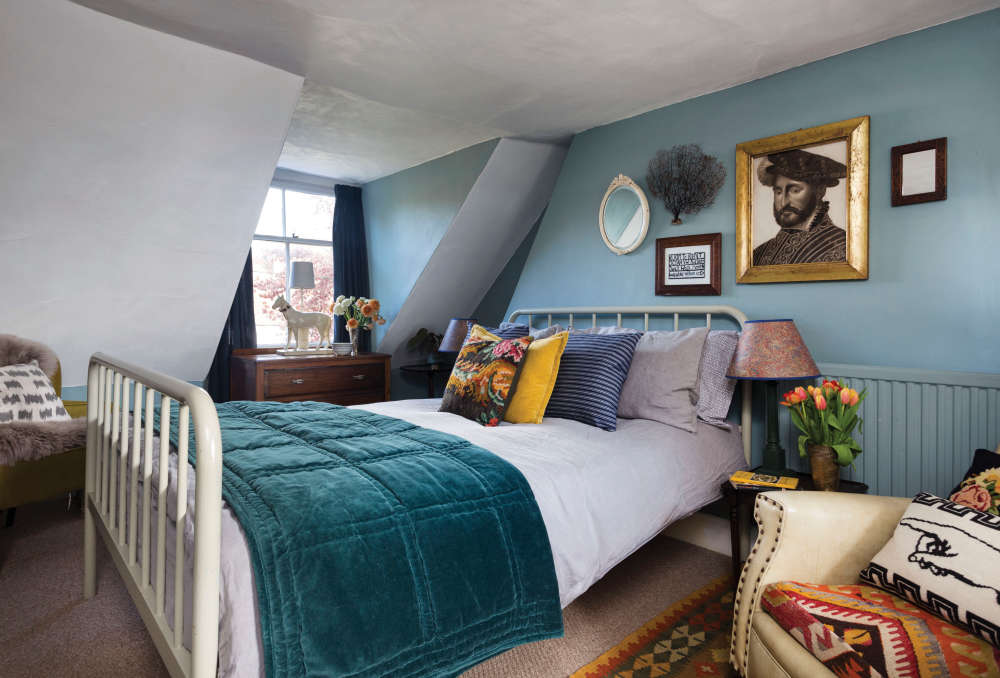 Meanwhile, life in Rye has lived up to expectations. "After living in London, the Sussex countryside around us feels more natural," said Michael. "We both grew up surrounded by greenery, so this feels like coming home."

Photographs: Richard Gadsby/Living4media
Feature words: Amy Maynard/Living4media