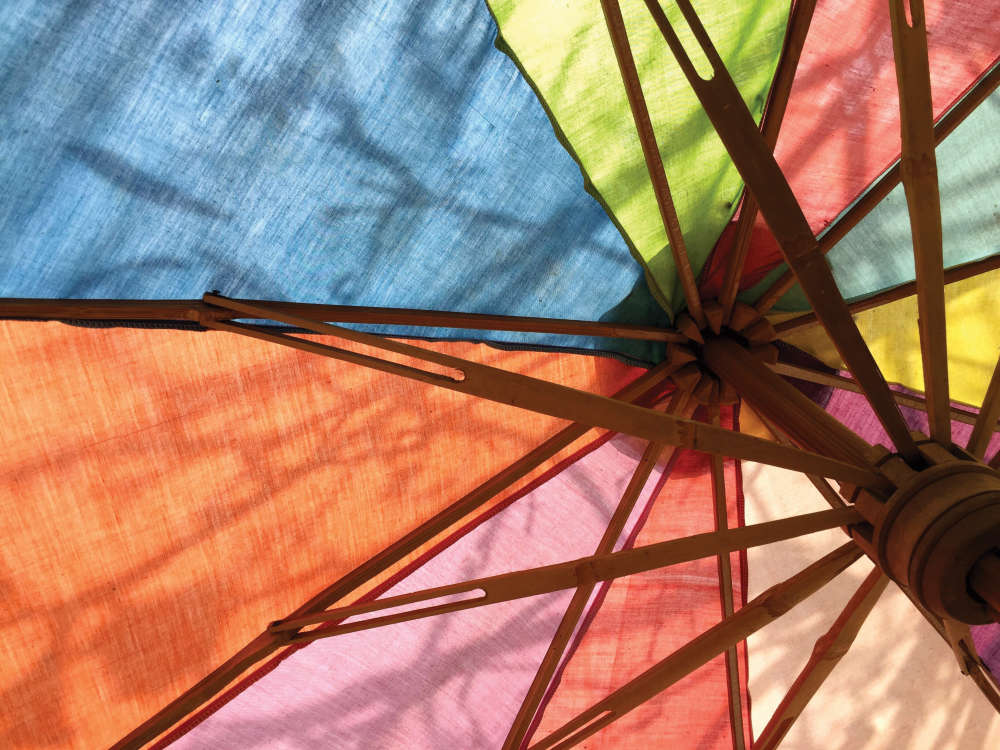 Pretty parasols are enjoying their moment in the sun and making our outside spaces spin with style, says Sara Whatley.
Beautiful colours? Check. Fringing and tassels? Check. Welcome to the new age of parasols.
With the prettiest prints and colourways, attention to detail such as scalloped edges, fringes and tassels, parasols are turning the summer garden into an exotic, yet urban oasis.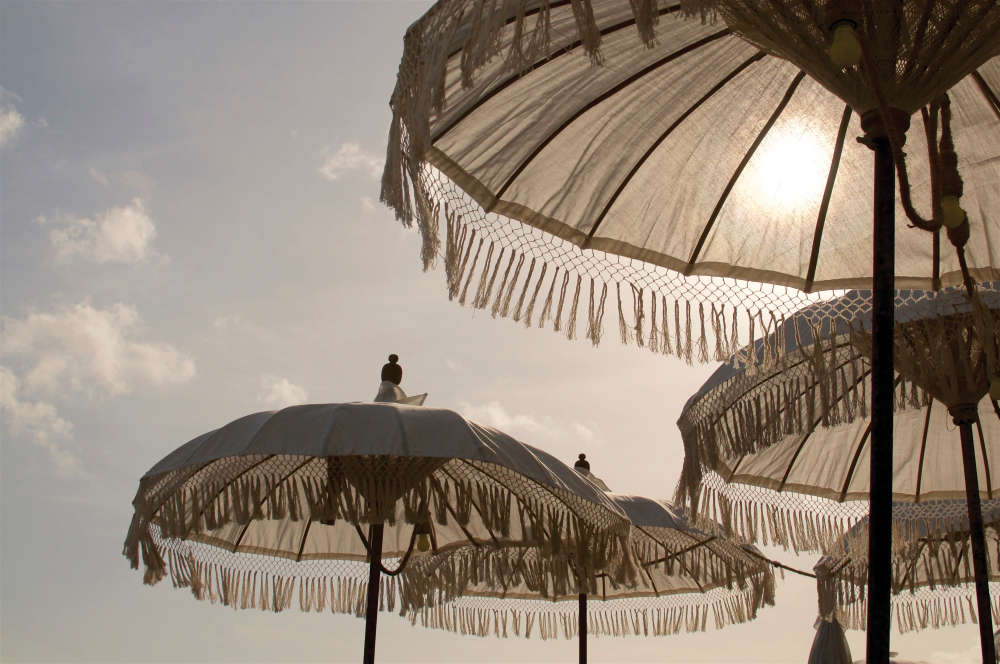 Sun parasols where first used approximately 4,000 years ago in places such as Egypt and China. They were used mainly for nobility and the wealthy, as they were expensive to make, and became a status symbol of power. Thankfully today they are an affordable and easy way to jazz up a garden, a wedding, a sunroom or balcony.
The first parasols were made from natural materials such as palm leaves or eucalyptus, before turning to materials such as animal skins, cloth and paper.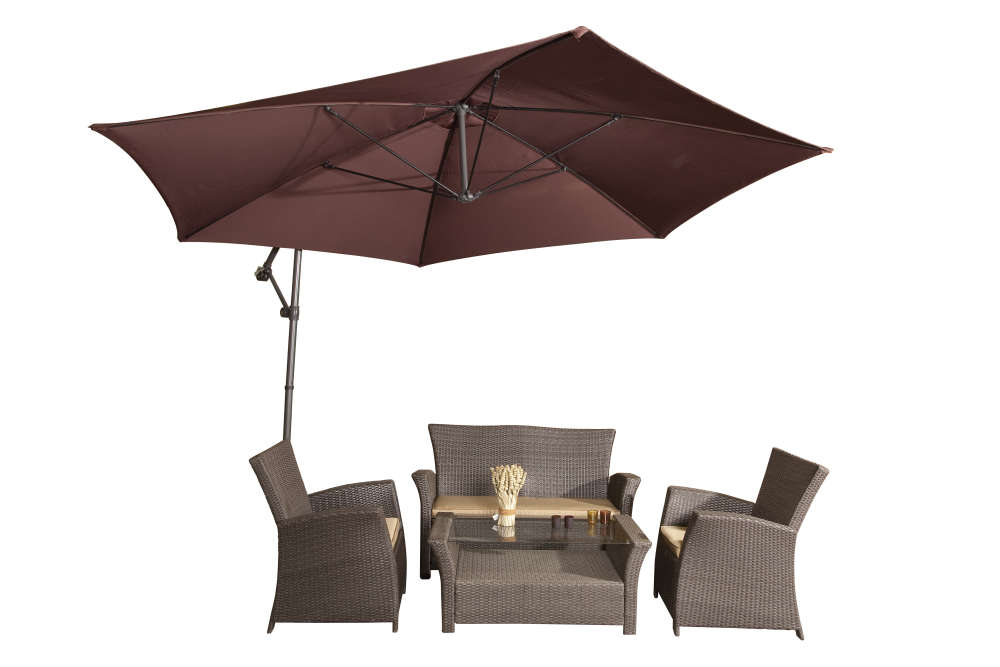 Nowadays many parasols are constricted using delicate fabrics such as linen, cotton, lace and silk, or sturdier canvas or plastic. However, bringing that Caribbean palm beach vibe right into your garden is as easy as pie with modern raffia parasols, mimicking the look of palm leaves.
So, where will your parasol take you? Lounge under a classic striped parasol to feel like you're basking in the French Riviera, or perhaps a scalloped edge will take you to an Italian manicured garden.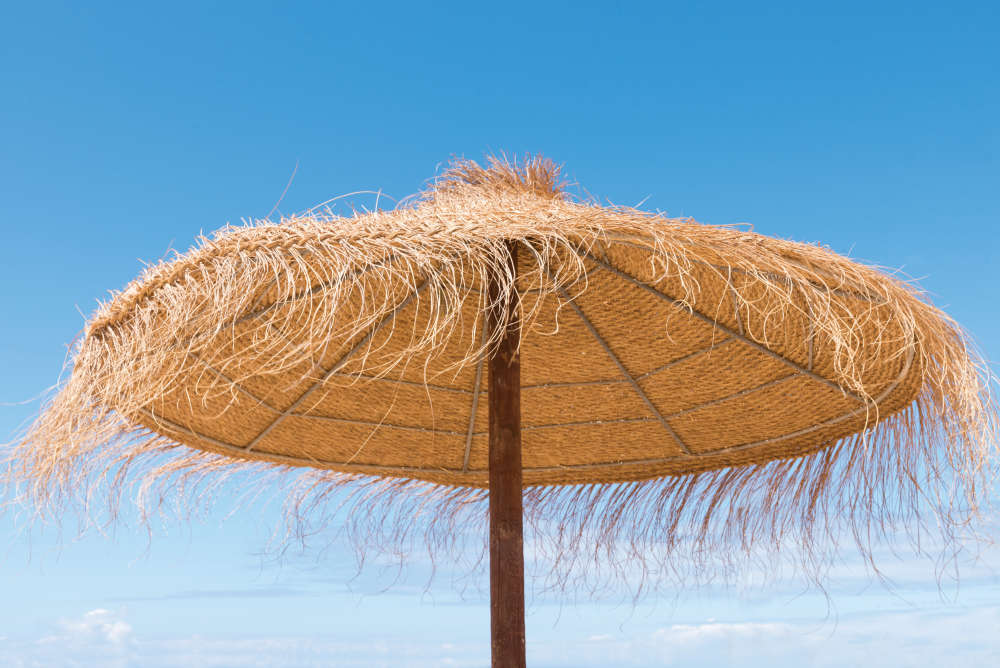 Loose yourself in the Balinese aesthetic with long fringing dancing in the breeze or take a trip to India under a brightly coloured, printed and adorned parasol.
With the UK's increasingly long and hot summers you may want to stay local and enjoy an English summer garden under a chintzy floral motif parasol, the scent of lavender and roses filling your senses.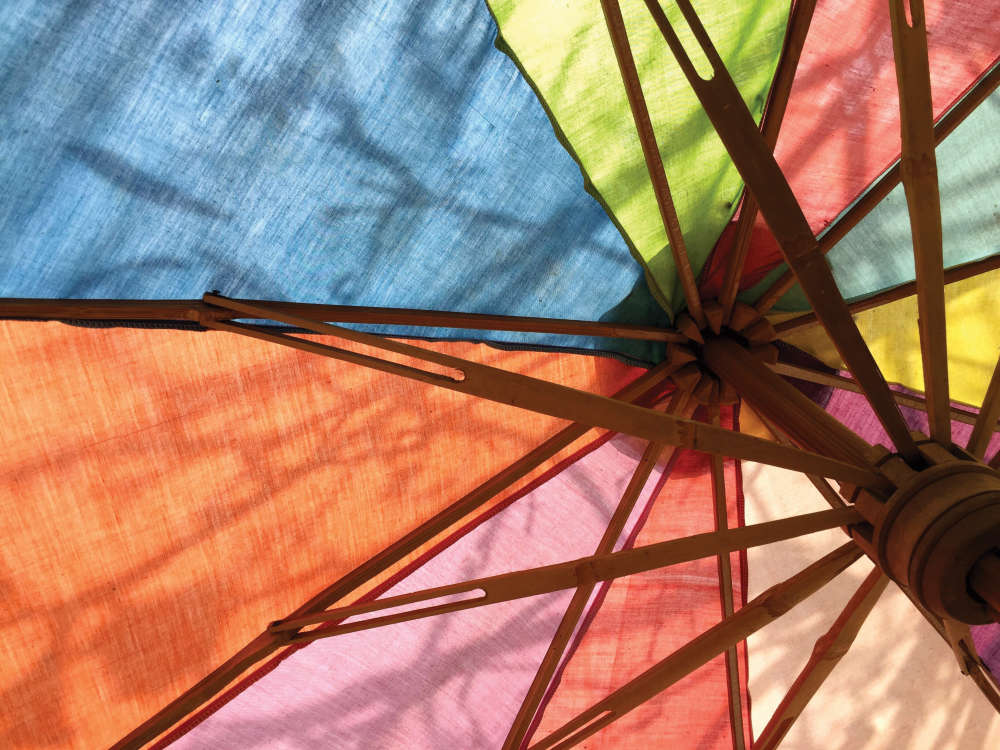 Pastel colour blocks, reminiscent of a Neapolitan ice cream, will bring a retro feel to your pool party or trip to the beach. Jackie O sunglasses non negotiable under this parasol.
Parasols are not just for outside either – bring one inside and you instantly create a transportive holiday vibe in your space. Dress a conservatory with lush green plants and a pretty parasol, or create an exotic energy in a wedding marquee with the addition of beautiful printed parasols.
Freestanding on a base, parasols can be easily moved to wherever you need the shade – on a sun lounger by the pool or over a blanket on the lawn. Create the perfect chilled alfresco coffee experience with a parasol dropped into the centre of a bistro table, or even take your parasol to the beach and sink it into the sand.
No summer season should be without a pretty parasol, so go forth and find yours today!