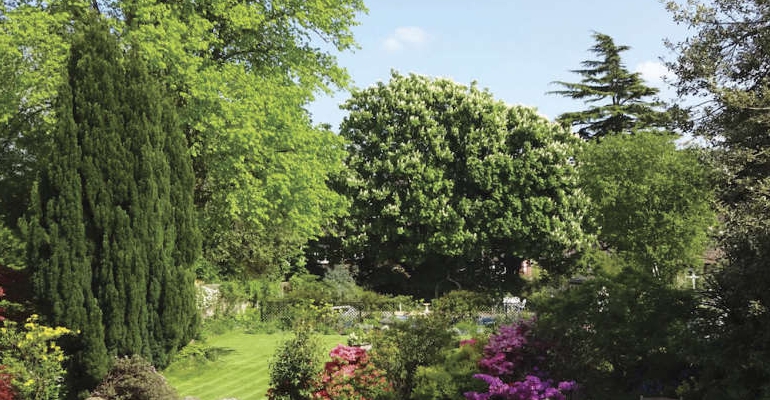 For keen gardeners and garden lovers everywhere, open gardens are a welcome event in the summer calendar. Visit one this season and support local charities too, says Sara Whatley
The June garden is a thing of beauty. With 'the longest day' of the year falling on the 21st June, days are light and bright well into the evening, everything is vibrantly green, flowers are blooming and there is already plenty to harvest in the veg patch. It feels like every moment should be cherished in the garden at this time of year; it is bursting with possibility and vitality and warmer days means it's nice enough to sit out and drink it all in.
Gardeners are busy keeping on top of bolting plants, working on the beds after the spring bulbs have died down, lifting early cropping potatoes and pinching out tomato shoots. And for those that prefer to take off the gardening gloves and enjoy the labour of love, it's good news. Open garden season is in full swing and there are beautiful and interesting gardens to visit all across Sussex.
Since 1927 The National Garden Scheme (NGS) have been raising funds for charities, starting off as a support to district nurses and The Queen's Nursing Institute. That year, 609 gardens opened for 'a shilling a head' and raised a total of £8,191. In 2021, the NGS donated over £3 million to charities. And today, over 3,500 gardens are registered with the NGS to welcome people through their garden gates and raise money for good causes.
There are also many, many other smaller open gardens in towns and villages all over Sussex. These might be organised by local gardening groups or individuals, but they all serve the same purpose of supporting local charities and inspiring and delighting their visitors.
At many open gardens tea and cake can be enjoyed and often plants are on sale too. Visiting an open garden can be great generator of ideas and inspiration for your own garden, and for learning a new thing or two along the way too. Talk to fellow garden enthusiasts as you duck and delve into the planting and grill the garden owners on their colour schemes.
Getting out in gardens is brilliant for our health too, from the physical to the mental. So, what are you waiting for? Find an open garden near you and enjoy a wonderful day out full of interest, beauty and delicious cake too.
Here is a small selection of open gardens in Sussex, but also check your local communities and local or national garden societies for more.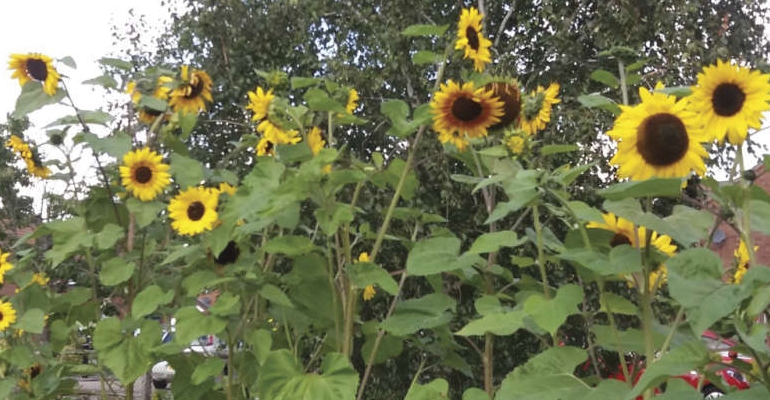 BURGESS HILL GARDEN SAFARI
Sunday 17th July, 1.00pm - 5.30pm
This is the 20th annual Burgess Hill Garden Safari, when lots of lovely and interesting gardens open around the town. A raffle is being held for Mid Downs Hospital Radio at the Princess Royal Hospital. Proceeds to St Peter & St James Hospice.
Cost: £5 adults, accompanied children free
Contact the organisers 01444 244 617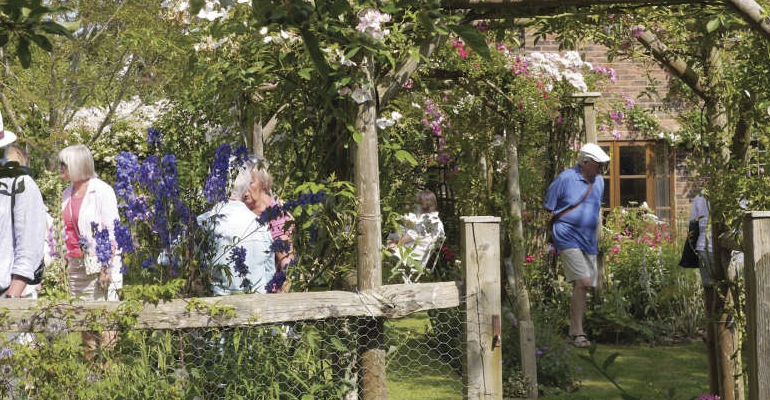 HURSTPIERPOINT OPEN GARDENS
Sunday 19th June, 1.00pm - 5.30pm
A wonderful opportunity to visit very different gardens hidden away in the little village of Hurstpierpoint. A wide variety of gardens will be open covering small and large, creative and cottage garden borders, ponds and patios – some with fantastic views. Some gardens will be selling teas and cakes and plants. All the gardens are within a 5-10 minute walk of each other. Proceeds to St Peter & St James Hospice.
Cost: £6 adults, accompanied under 14s free
Contact the organisers 01273 835064
www.hurstpierpointopengardens.co.uk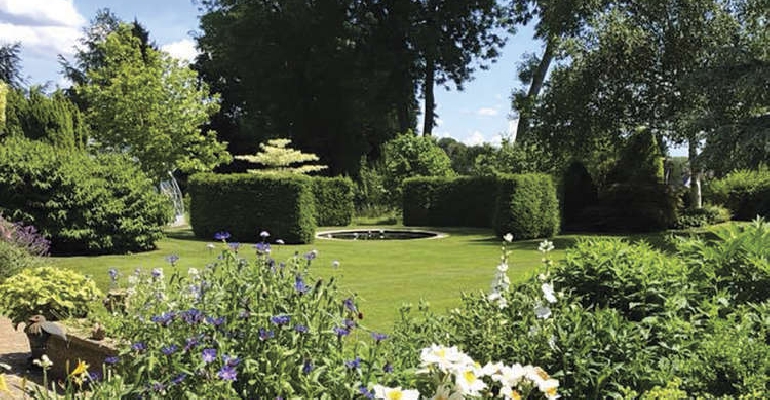 LINDFIELD OPEN GARDENS
Sunday 12th June, 1.00pm - 5.00pm
This lovely trail returns including several new gardens as well as returning favourites from earlier years, all making for an intriguing variety. These special spaces in the heart of beautiful Lindfield are not to be missed. Visitors will be able to buy jam, enjoy tea and homemade cake as well as getting advice from the gardeners. Proceeds to St Peter & St James Hospice.
Cost: £5 adults, accompanied under 16s free
Contact the organisers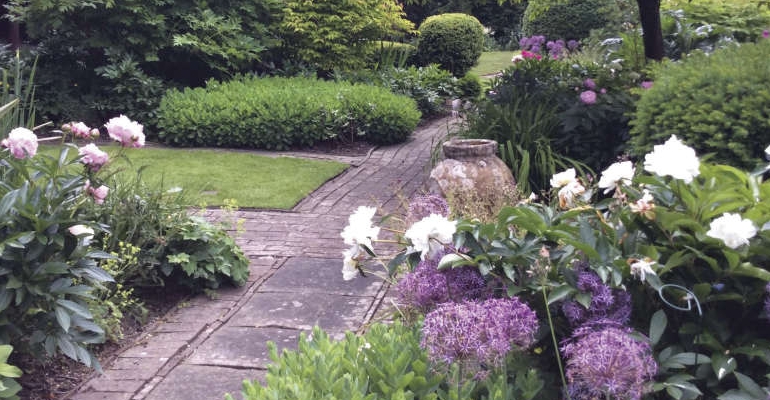 SOUTHOVER OPEN GARDENS
Sunday 12th June, 2.00pm - 5.00pm
Southover's annual Open Gardens event provides a unique opportunity to visit some of Lewes' most secret hidden gardens. After a three-year break, there will be a wide range of gardens to see, from large traditional English ones to small more modern interpretations. Proceeds to Southover Bonfire Society.
Cost: £5 adults, accompanied kids free
Contact the organisers 07710 540920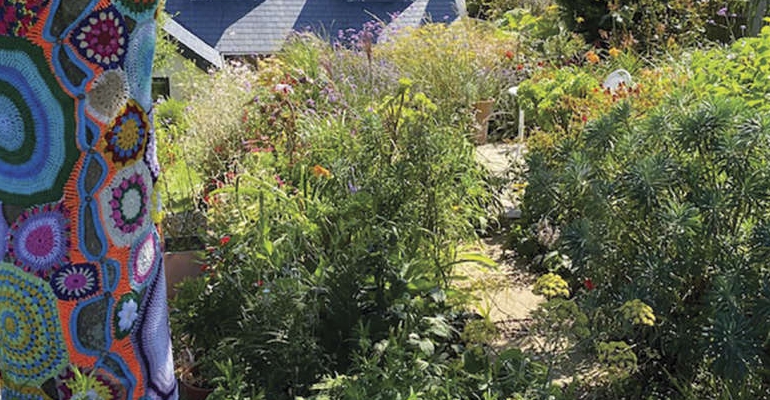 BRIGHTON MACMILLAN COASTAL GARDEN TRAIL
Gardens between Brighton and Seaford
Saturday 23rd and Sunday 24th July, 11.00am - 5.00pm
A collection of wonderfully diverse private gardens open, with several gardens that have never opened to the public before. The gardens are located in Brighton and along the coast. Television gardener and Trail Patron, Christine Walkden, will be at Driftwood in Seaford to open the event on the 23rd July and may well visit other gardens on the day, weather permitting. Tea and cakes will be available at some gardens. Proceeds to the Macmillan HorizonCentre in Brighton.
Cost: £8 for a day pass or £3 for entry to individual gardens
Contact the organisers 01323 899296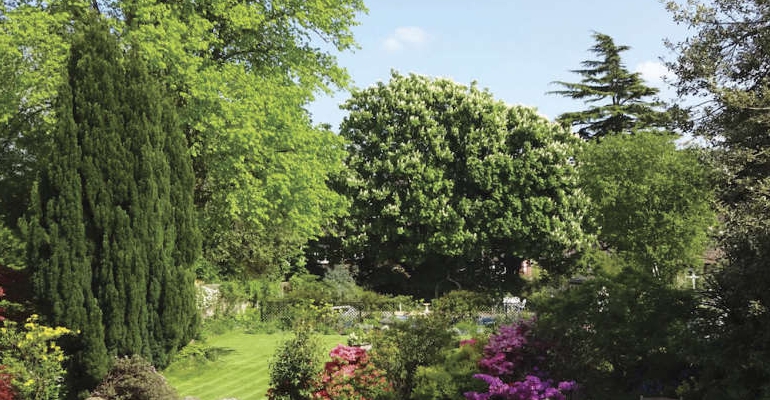 HOSPICE IN THE WEALD OPEN GARDENS
Various dates, venues and prices, visit the website for full details
This year there are 33 private gardens opening to the public, creating another chance to enjoy some of the finest gardens across west Kent and northeast Sussex. Cottage gardens, wildlife havens or village walkabouts – there's something here for everyone. This year has some beautiful new gardens in the calendar along with ever-popular venues such as Long Barn.