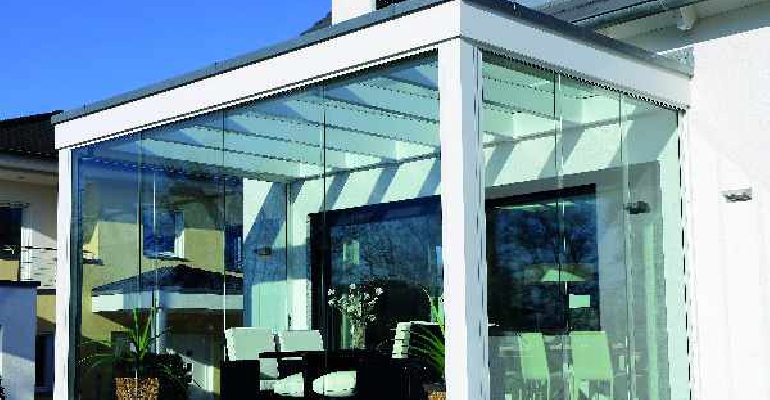 Bring some sunlight into your home with our complete guide to conservatories, orangeries and bi-fold doors
Natural light can turn a home from dingy to dazzling – but how to create light-filled living spaces without a complete redesign?
From conservatories to bi-fold doors, we look at the best ways of bringing the outside inside.
Cool conservatories
Forget the bleak, mildewed boxes of the 1970s and 1980s – modern conservatories offer all the advantages of a brick extension without the hefty price tag.
Specialist glass can retain heat in winter and reduce the sun's glare in summer, meaning that your conservatory will remain usable all year round.
Thanks to special glass coatings that react with sunlight to break down dirt, moss-blanketed conservatory roofs are also a thing of the past.
Your budget and the shape of your house will both influence which style you opt for.
The Victorian conservatory – think pitched roof, ornate roof fringe and bay front - is enduringly popular, as is the rectangular Edwardian style.
Lean-tos offer a pocket friendly option, while larger T-shaped conservatories with a central projection can almost double your ground floor living space for a relatively modest outlay.
Before you invest in a conservatory, think about what you want from the space and how it will integrate with the existing ground floor.
How much sunlight does the area receive and will that affect your choice of glazing?
Do you have the budget to consider 'smart' features such as roof vents with built-in rain sensors?
Temperature control is an important consideration as is the materials used – will you opt for UPVC or an oak frame, low-cost polycarbonate
or heat-reflective glass?
Mediterranean chic
If you're looking for a halfway house between a conservatory and a full extension, you may want to consider an orangery.
Orangeries date from the 17th century, when they were built in the grounds of fashionable residences to cultivate Mediterranean fruit.
Early surviving examples can be seen at Kensington Palace and the Kew Royal Botanical Gardens.
With glass typically covering less than 75% of the roof area and semi-solid walls, they provide plenty of natural light while remaining
cosier in winter and cooler in summer.
Contemporary orangeries tend to have a brickwork base with solid columns supporting a perimeter ceiling.
Frames can be UPVC, timber, aluminum or composite depending on your budget and design aesthetic.
Lower-priced orangeries tend to be fitted with flat roof lights, but traditional versions boast visually spectacular roof lanterns.
Like conservatories, orangeries don't necessarily require planning permission, but they can be adapted as living rooms, dining rooms, playrooms or even kitchens.
The downside? You can expect to pay roughly double for an orangery compared to a conservatory of equivalent size.
Bi-fold benefits
One of the best ways to maximise natural light in your living space is by adding bi-fold doors.
Bi-folds work by concertinaing neatly together, offering the option of opening up an entire wall and creating an incredible connection between indoors and outdoors.
When it comes to design impact, views and light, bi-folds are virtually unbeatable – but there are a few things it's worth considering before you buy.
Most people choose units that open outwards to maximise living space.
There is also the option of installing a 'traffic' door at one end so that you can go in and out without having to fold the panels – a real plus in the chilly winter months.
Frames are often constructed from durable and wallet-friendly UPVC.
Timber is attractive but can be vulnerable to swelling, while aluminium offers good longevity but tends to be pricier.
It's also worth carefully considering glass type. Thermally efficient glass might be more expensive, but a better insulated home will save on heating costs in the long run.
If bi-fold doors are beyond your price range but you're still set on the look and feel of a glass wall, there are other ways of bringing natural light into your living space.
Sliding doors can provide a cost-effective alternative – and they won't obstruct your view when closed.
Other light-enhancing features include classic French windows, pivot doors and glass walls.