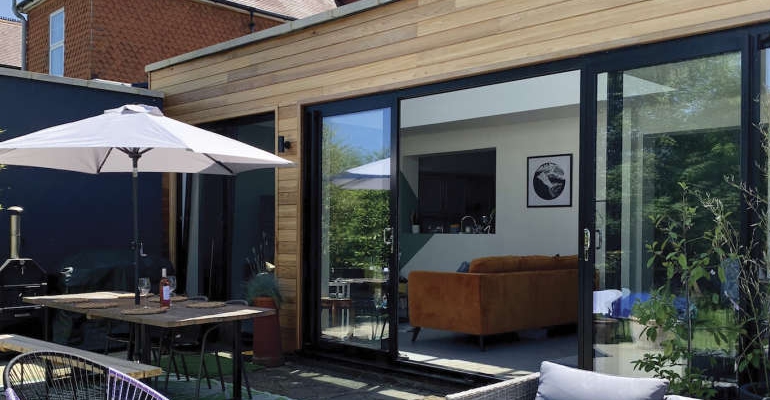 Advertising Feature: Combining design expertise with exceptional service, Hailsham-based Hallmark Glazed Extensions specialise in beautiful and bespoke home improvements. Hanna Prince met managing director Marcus FitzGerald to find out more
Light, space and a stronger connection with the great outdoors – the right glazed extension can transform the look and feel of a home. With many of us keen to make our homes more liveable in the wake of the pandemic, it's no surprise that Hallmark Glazed Extensions in Hailsham has seen a huge increase in demand.
"Since Covid-19, we've seen more people looking to invest to make their home environment more enjoyable and more comfortable," explained managing director Marcus FitzGerald. "Increasing the natural light in your house can really increase your wellbeing at home. Glazing technology has moved on so much that it's never too cold in the winter or too hot in the summer – you can enjoy that space all year round."
PREMIUM PRODUCTS
The sister company of Richmond Oak Conservatories, Hallmark Glazed Extensions was relaunched in 2019 to meet the needs of clients who wanted the high quality of an oak-framed extension on a smaller budget. It specialises in orangeries, garden rooms, conservatories and outdoor living spaces crafted from PVC and aluminium. The experienced team seamlessly orchestrate the entire process, from the design stage through planning and construction to aftercare.
Despite being revived relatively recently, the company has an impressive local pedigree. It was originally founded in the 1980s by Marcus's father, Paul FitzGerald, who went on to found Richmond Oak Conservatories and still plays a key part in both businesses.
When Marcus revived the name in 2019, he was committed to fostering a local business with strong connections to the surrounding area. "Our history and heritage are here," he said. "We have a lot of local experience and knowledge of Sussex and the surrounding area – we're very much a local, family-run business."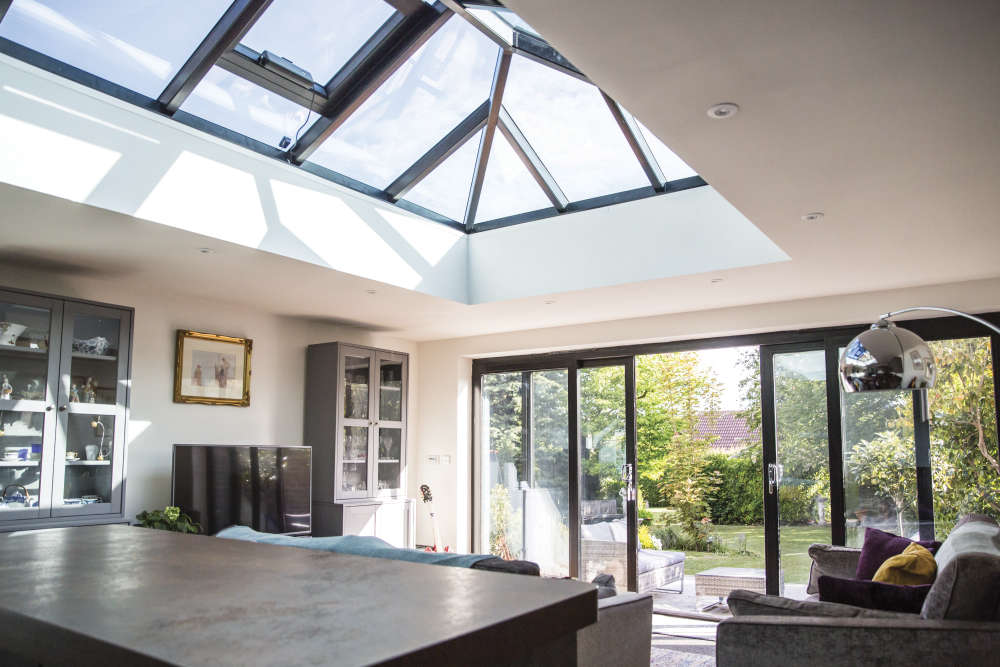 GRAND DESIGNS
At Hallmark Glazed Extensions, both the design and the service are bespoke. The company aim to prioritise the needs of the client every step of the way, starting with an initial design consultation and including a full assessment of the property to establish the purpose, functionality and aesthetics of a new extension. Whether you're looking for a place to entertain friends, more family space or year-round garden views, the design minded team can guide you through the choices. They can also provide solutions for different budgets, while maintaining the same high end service.
It's this dedication to customer experience that motivated the recent employment of two new team members – client liaison Kerry Decaux and technical administrator Mark Grooms. "Our aim is to enhance our client experience from enquiry through to aftercare, while also improving efficiency behind the scenes when it comes to product delivery," explained Marcus.
With glazed extensions currently in such high demand, his advice is to begin planning well in advance. "It's a good idea to allow 3-6 months for a project at the moment," he explained. "If you're thinking of doing something next year, you should start taking steps now."
Hallmark Glazed Extensions
Address: Town House, Market Street, Hailsham, East Sussex BN27 2AE
Telephone: 01323 671007
Email: design@hallmarkglazedextensions.co.uk
Website: www.hallmarkglazedextensions.co.uk