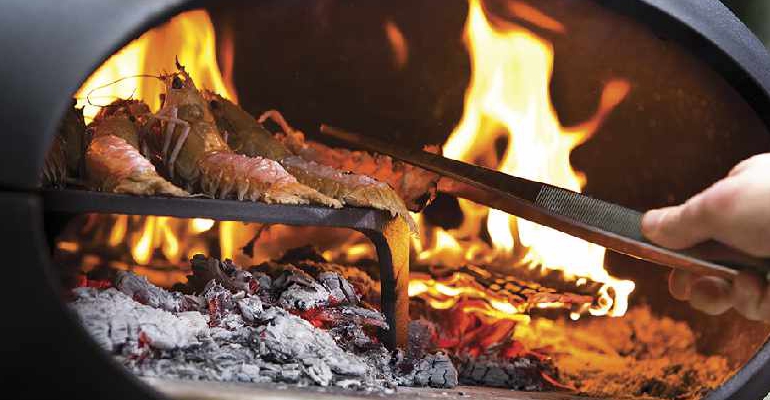 Advertising Feature: With summer just around the corner, now is the perfect time to invest in a versatile outdoor stove. Distinguished local company Bolney Stoves can help, writes Hanna Prince
Eating outside is one of the highlights of summer – the only thing that can spoil the fun is badly cooked food. If you like your alfresco meals to be as delicious as the ones you eat indoors, why not ditch the barbecue and invest in a wood fired oven?
"At this time of year, people are usually starting to think of holidays rather than stoves," says Paul Labus, owner of Bolney Stoves. "But one of our suppliers, Morsø, a Danish company renowned throughout Europe for producing high-quality products, has launched an outdoor living range. It's beautifully made and includes a growing number of products, from the Forno Outdoor Oven to the Grill '71 and the Kamino Outdoor Fireplace."
Paul points out that many people now use gas barbecues because of convenience. This, in his opinion, misses the point of cooking outdoors. A wood fired oven manages to capture the feel of a more traditional barbecue, but the flavours are significantly enhanced and you can use it to cook virtually anything.
"I've cooked a leg of lamb and a complete roast dinner in the Forno Oven," says Paul. "Last weekend I did a joint of pork with crackling, but you can do the obligatory burgers and sausages too. You can also make the best pizzas that you will ever eat."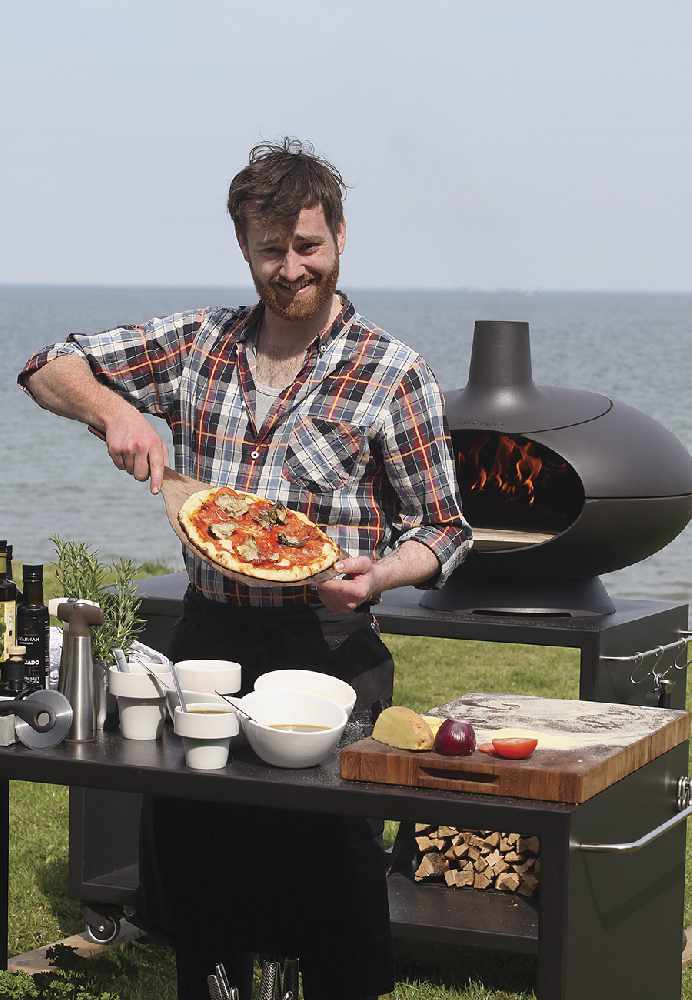 With many of us taking advantage of our gardens during the summer months to move our lives outside, a wood fired oven also provides a focus for entertaining and relaxing. Morsø's stunning Scandinavian designs add a mark of elegance to any outdoor space and bring that coveted feeling of 'hygge' (the Danish art of living cosily) to your back garden. Just add an awning, outdoor heaters and a few Bel lamps – also available at Bolney Stoves – to create a magical evening atmosphere.
With 32 years of experience and a sleek showroom that showcases 80 stove models, Bolney Stoves is perfectly placed to advise anybody searching for an outdoor oven or wood burner. Specialising in high end products, including ranges by Norwegian designers Jøtul, Scan of Denmark and Chesneys of London, the company has built a glowing reputation for quality and impeccable customer service.
"A lot of our work comes from architects, because they know that they can trust us to deliver a high quality result," explains Paul. "We offer two services – a full survey, supply and installation package or a discounted 'supply only' service to match internet prices."
Bolney Stoves Ltd
Address: The Farmers Stores, Gatehouse Lane, Goddards Green, Hassocks, West Sussex BN6 9LE
Telephone: 01444 871815
Email: sales@bolneystoves.co.uk
Website: www.bolneystoves.co.uk
Website: www.morsoe.com