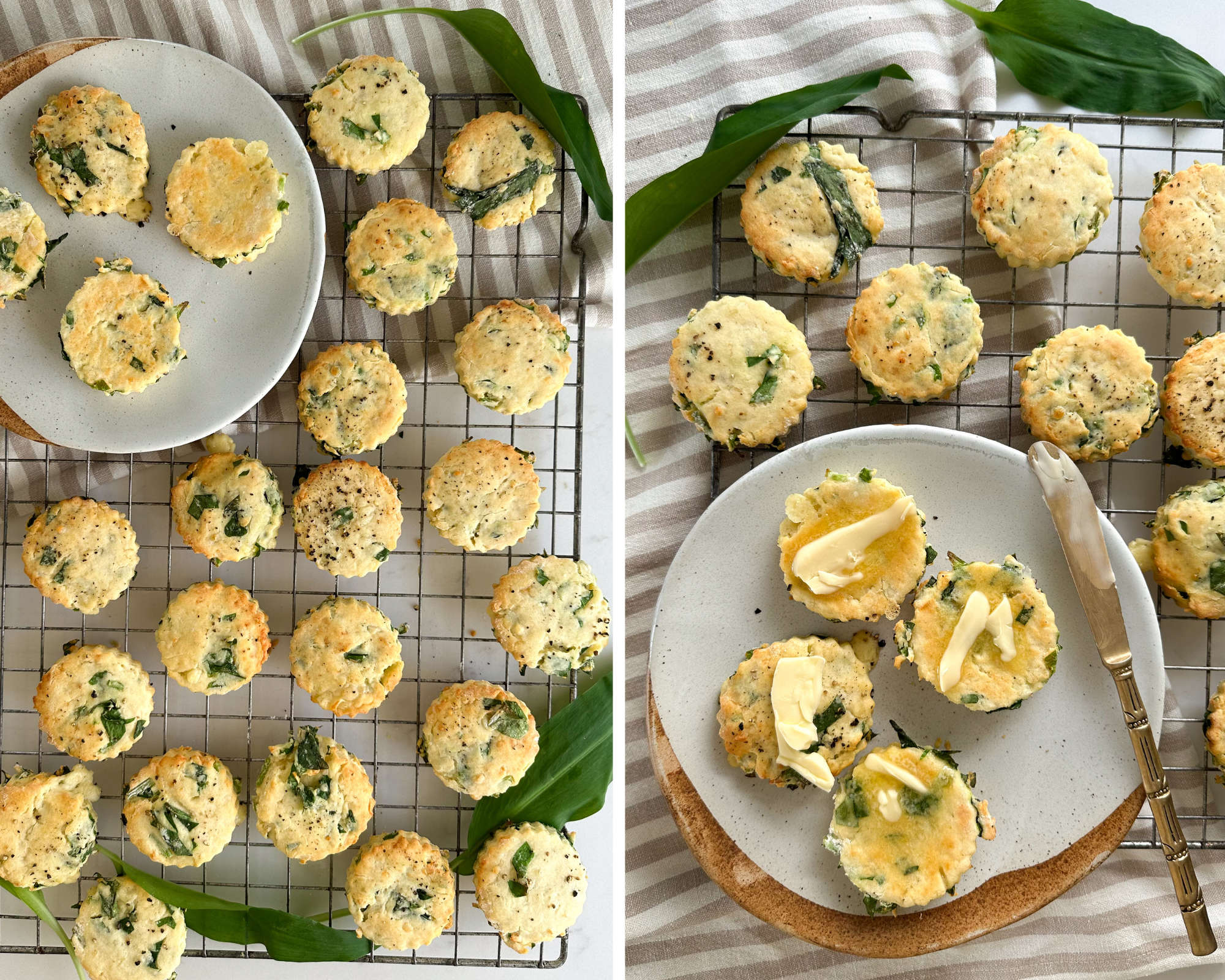 This savoury scone recipe from Mary Goodsell works perfectly alongside a bowl of hearty soup, or simply with salty butter and a smear of marmite.
Makes 24
INGREDIENTS:
50g (2oz) wild garlic, washed and finely chopped
350g (12oz) self-raising flour (or use GF self-raising and add ½ tsp xantham gum)
100g (3½oz) cold unsalted butter, grated
2 tsp baking powder
A pinch of salt
100g (3½oz) cheddar cheese, grated, plus extra for the topping
110ml (3½fl oz) semi skimmed milk plus extra to glaze the top of the scones
2 large eggs
½ tsp cayenne pepper (optional)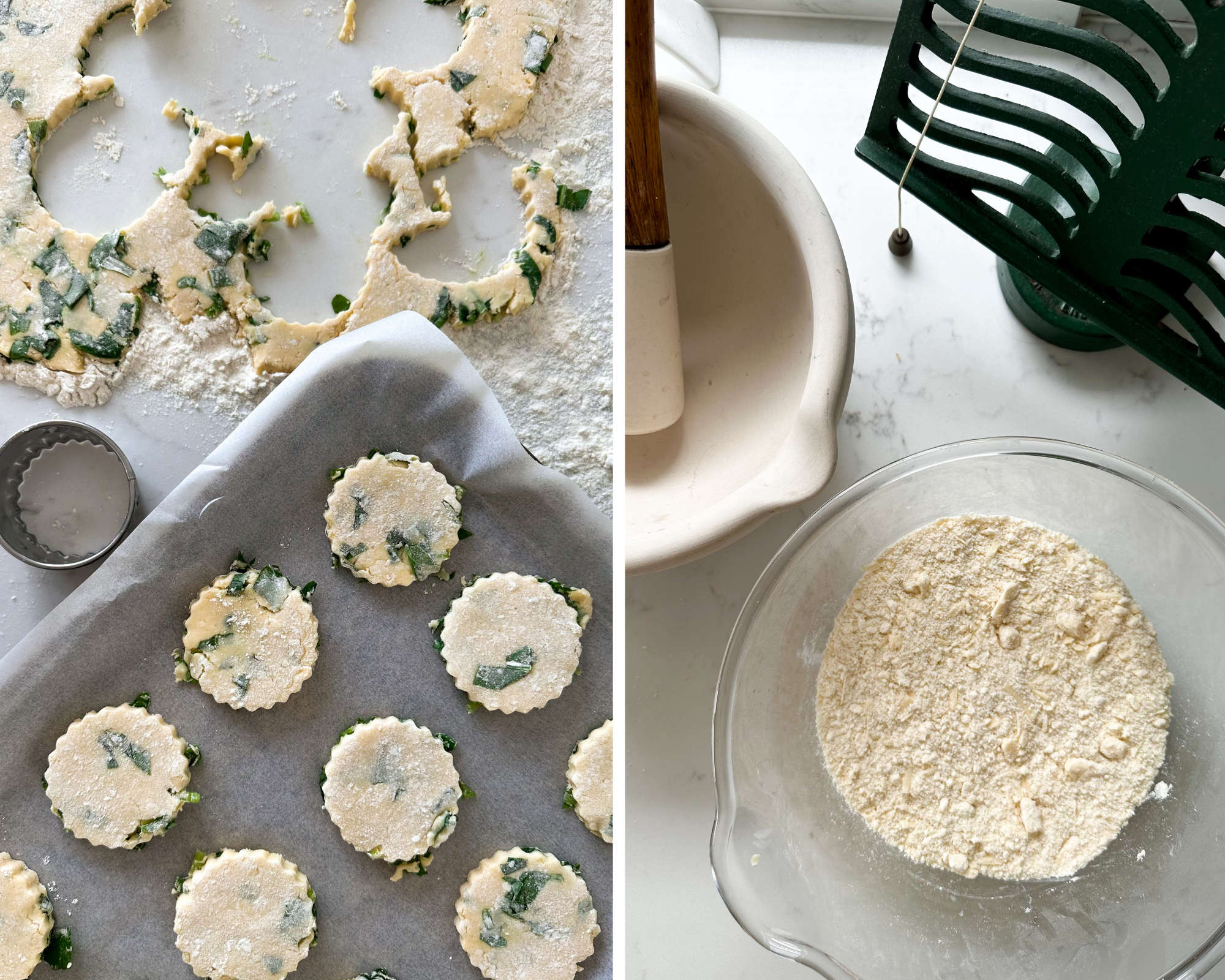 1. Pre-heat the oven to 200C, 400F, Gas 6 and line a baking tray with greaseproof paper. In a large mixing bowl combine the flour, baking powder, xantham gum (if using GF flour) and salt. Add the cayenne pepper if you like a gentle kick!
2. Add the chilled, grated butter and, with clean hands, rub into the flour mix to produce a breadcrumb-like texture. Add the cheddar cheese to the mix and combine.
3. Then add the eggs and milk to the mixture gradually, stirring as you go. If the mixture feels too sticky, add a little more flour, and if the mixture feels to dry and crumbly add a dash more milk.
4. Dust a clean surface with flour and then roll the dough out with a rolling pin until around 2cm thick. Cut the dough into rounds using a cookie or scone cutter – you should end up with approximately 24 scones.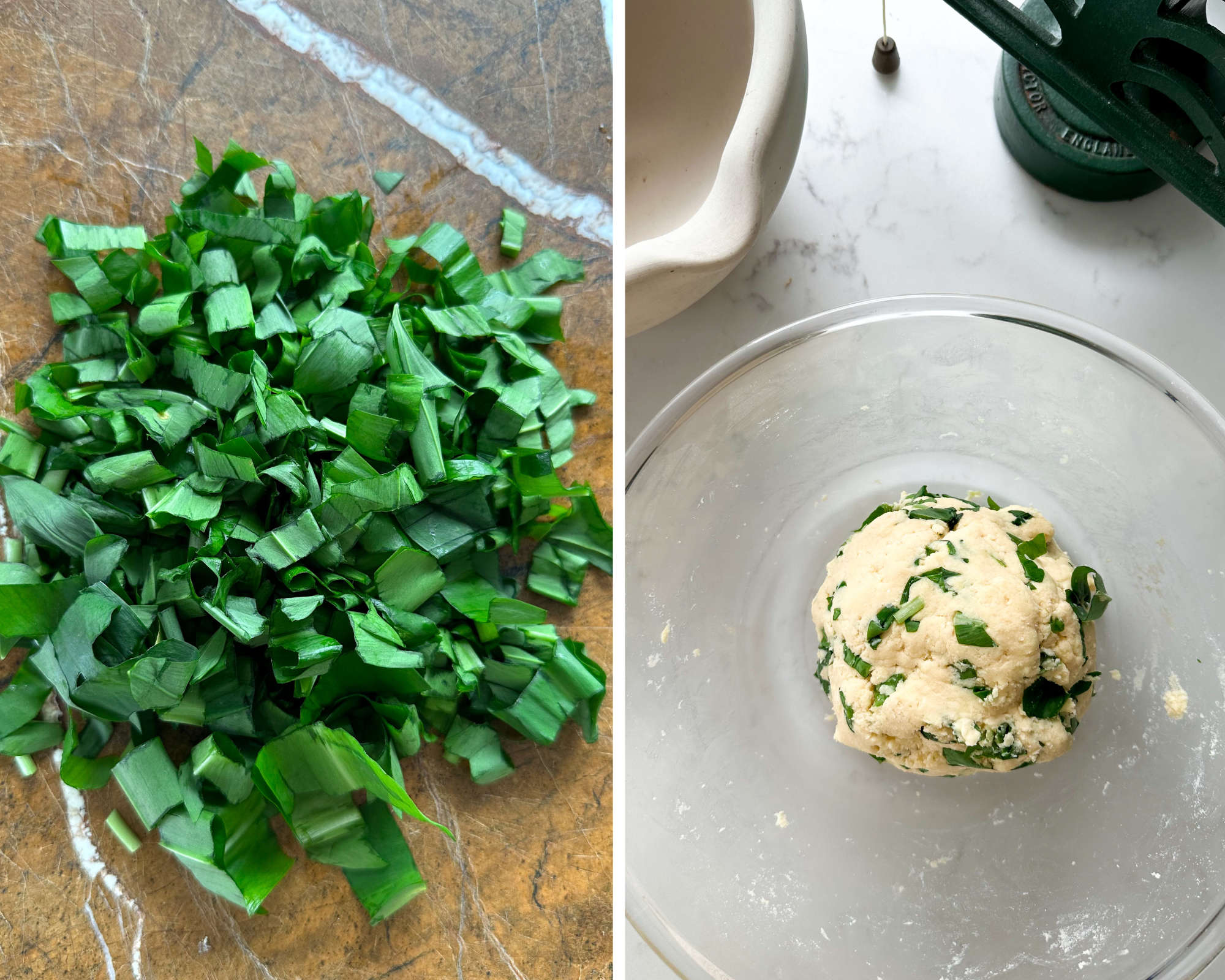 5. Place the scones on the lined baking tray, brush the tops with a little milk and sprinkle with the remaining cheese.
6. Bake in the oven for 10-12 minutes until risen and golden. Eat straightaway with lashings of salty butter or try a drizzle of marmite too, it's delicious.