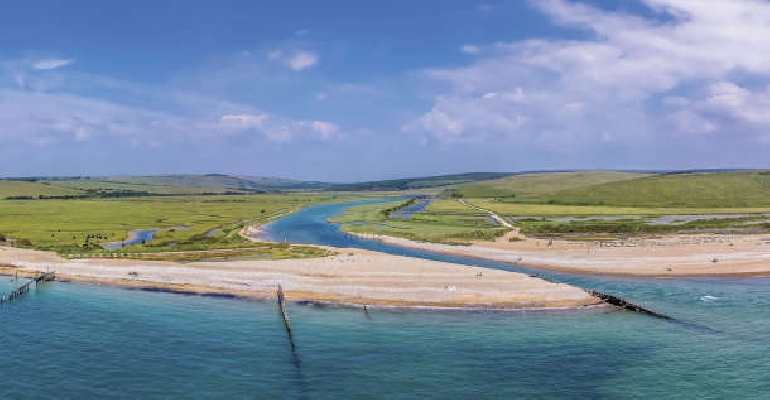 Give your next family trip to the beach a nature-centric twist. Hanna Lindon picks out some of the best nature reserves and wild sites along the Sussex coast
Collecting crabs, fishing for blennies, trawling rockpools, losing your fish and chips to seagulls – some of the best family beach memories are built around wildlife encounters. If you're planning a beach outing this summer, why not use it to explore one of the area's incredible natural attractions
The Sussex coastline has some fascinating pockets of biodiversity. Offshore, nine Marine Conservation Zones protect 1,940km of ocean – this shadowy underwater world is home to a host of rare species, including short-snouted seahorses and Ross worm reefs. Work is currently underway to restore pockets of globally important kelp forest, which will provide a habitat for marine life as well as critical carbon storage.
But the wildlife isn't all offshore. Local nature reserves and protected SSSIs pockmark the coast between Bognor and Rye. This 60-mile stretch of shoreline packs in some incredible habitat variety, ranging from vegetated shingle to chalk grassland, sand flats, woodland and mixed heather. Accessible walks, rockpooling, fossil-hunting – there are dozens of family friendly ways to explore these natural havens.
Here's our pick of the top spots.
Black Rock, Brighton
If you're planning a trip to Brighton beach this summer, take some time to explore the brand-new boardwalk that runs through the recently rejuvenated Black Rock wildlife site. This unique coastal project has seen 1,000s of young plants relocated from Kew's Millennium Seed Bank at Wakehurst to the shingle beach close to Brighton Marina. They've been planted in a 'wave' design to protect them from the elements and conservationists hope they will soon be home to birds, bees, butterflies and other small insects. There's plenty of family entertainment to be had in the area including a scooter and bike-friendly coastal path and beach-side entertainment.
Find out more: www.brighton-hove.gov.uk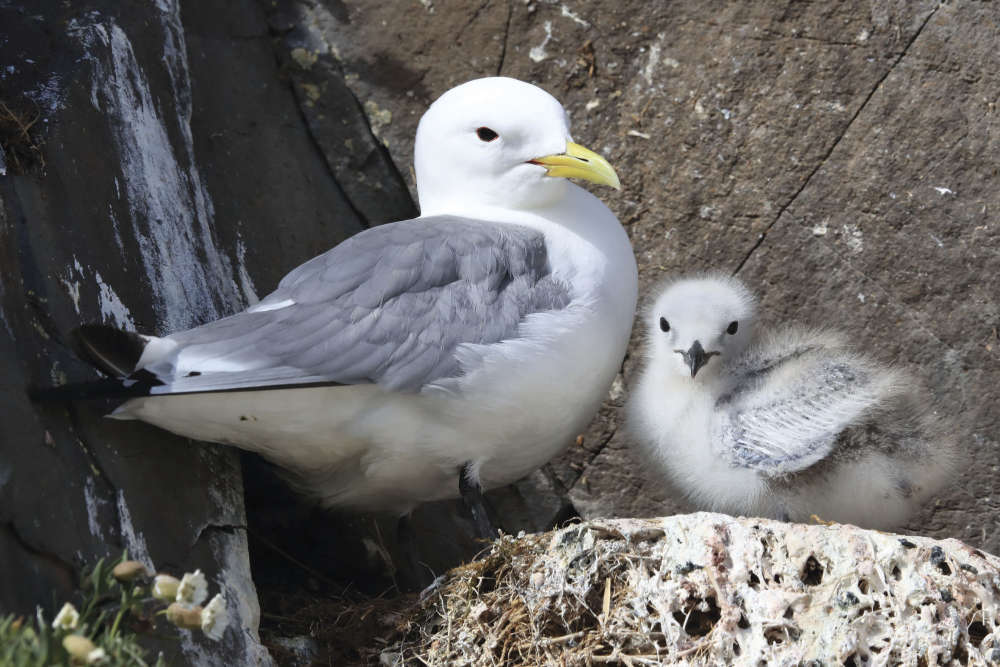 Castle Hill Nature Reserve, Newhaven
With far-reaching views over the Ouse Valley and the English Channel, an ancient fort to explore and a network of downland footpaths to discover, this stunning reserve is a family favourite. Wander through hidden wildflower glades, keeping an eye out for birds, butterflies and other inhabitants of the rare chalk grassland habitat, then head down to West Beach for a spot of rockpooling and a look up at the crumbling cliff face with its noisy colony of fulmars. To make a full day of it, take in Castle Hill as part of a walk along the Seahaven Coastal Trail, or arrange a visit to the NCI Newhaven Lookout. Why not head to nearby Tide Mills afterwards for a spot of bucket and spade action?
Find out more: www.lewes-eastbourne.gov.uk www.nci.org.uk/newhaven www.seahavencoastaltrail.org.uk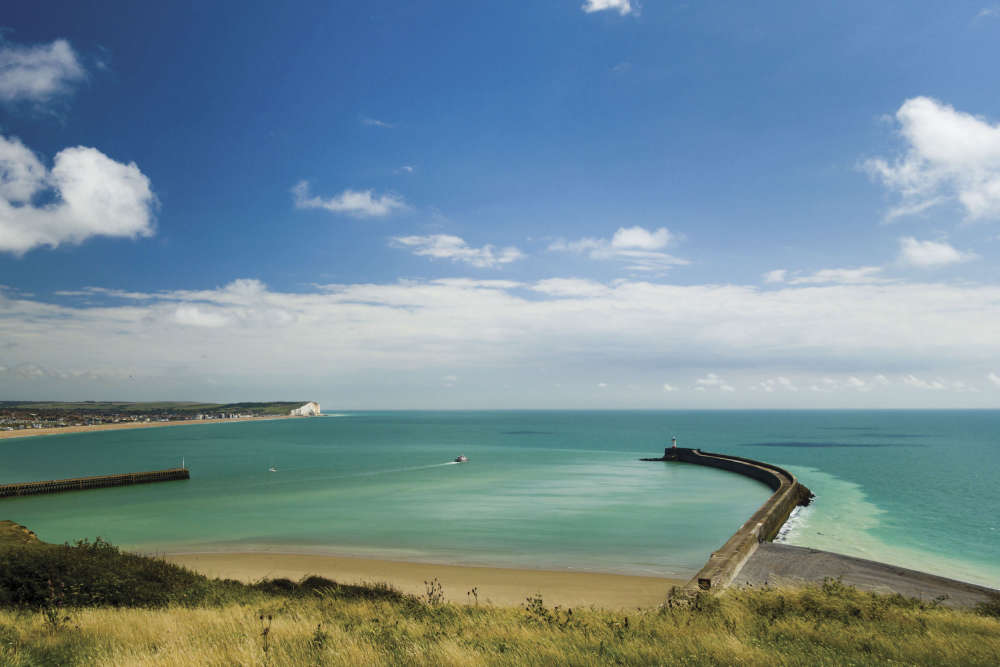 Seaford Head and Hope Gap
Not only does the Seaford Head Nature Reserve boast iconic views over Cuckmere Haven and the marching white cliffs of the Seven Sisters, it's also a stronghold for wildflowers, butterflies and birds. Some of the butterfly species you might spot include the chalkhill blue, silver-spotted skipper and dingy skipper, while skylarks, stonechats and whitethroats are also common sightings. During the spring and summer months a colony of kittiwakes take over the high cliffs of the reserve, and if you're lucky you might even see a peregrine falcon. Don't miss out on (nature-sensitive) rockpooling on the fossil-rich beach of Hope Gap.
Find out more: www.sussexwildlifetrust.org.uk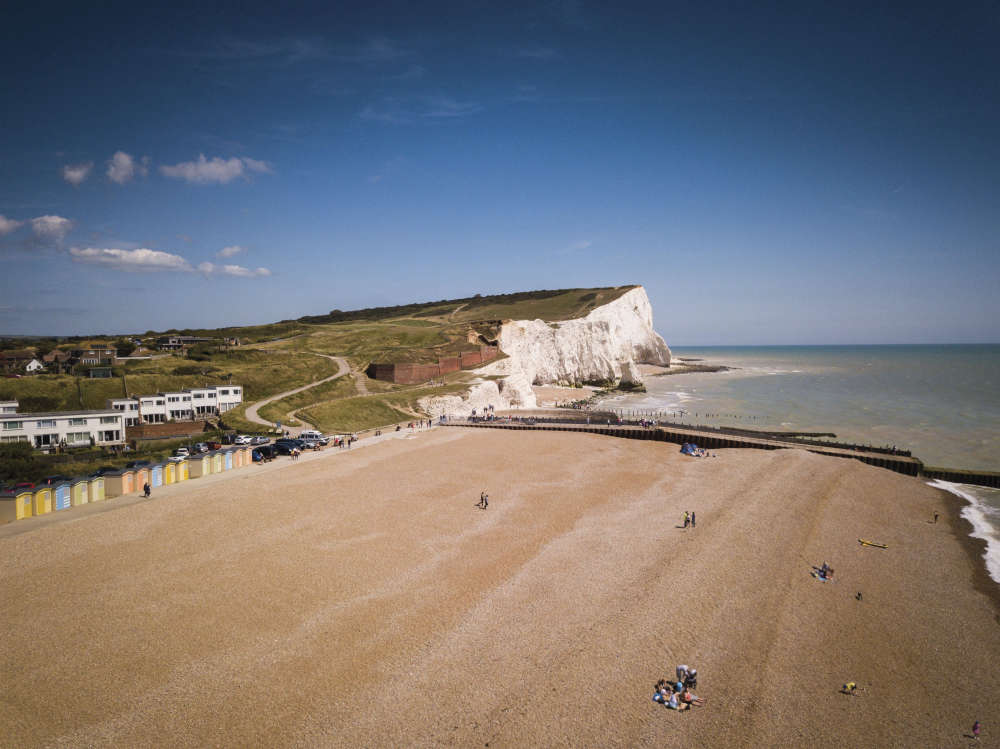 Cuckmere Valley
This slice of National Trust-owned coastal paradise divides the nature reserve of Seaford Head and the Seven Sisters Country Park. Over 200 bird species have been spotted in the area, including redstarts, ring ouzels, lapwings, wigeons, spoonbills, kingfishers and little egrets. Adders bask among the long grasses and the shallow waters are alive with crabs, lobsters, blue mussels, oysters and seahorses. The short walk from Exceat to the beach is an ideal family outing. It can get crowded, so avoid the busiest times – and take care when walking beneath the steep cliffs that overlook the beach.
Find out more: www.nationaltrust.org.uk/cuckmere-valley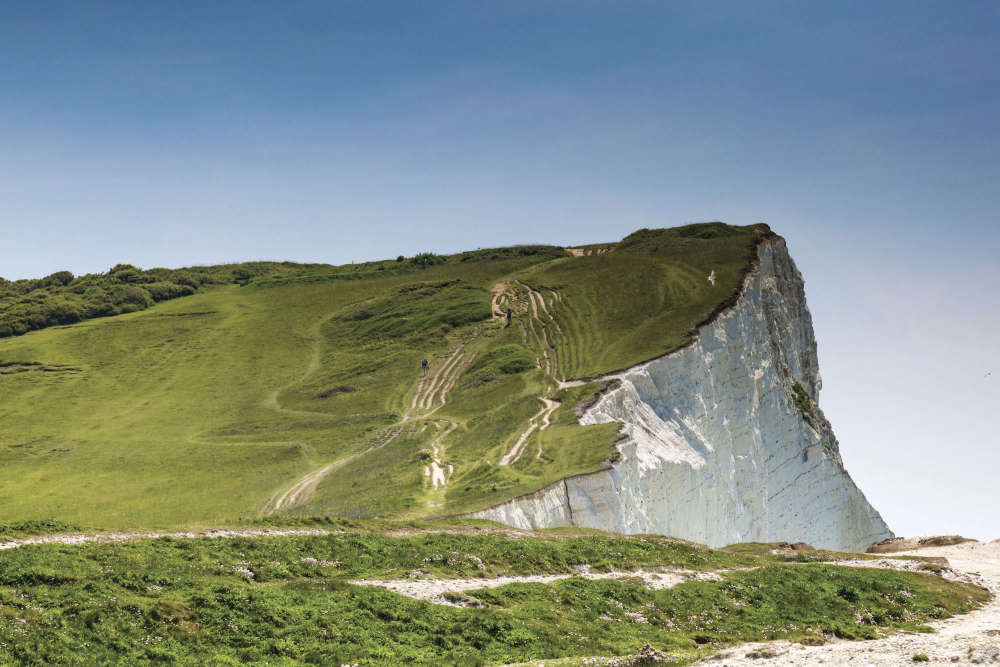 Seven Sisters and Beachy Head
The dramatic chalk cliffs that stretch from Birling Gap to Cuckmere Haven are among the most famous features of the South Downs. Wildlife thrives in this high, windswept habitat, with kestrels, sparrowhawks and short-eared owls patrolling the skies and wildflowers framing the broad highway of the South Downs Way. For older kids, the walk along all seven of the sisters is a challenging but exhilarating prospect, with plenty of steep slopes to roll down and a beach waiting at the end. Younger ones may prefer rockpooling at Birling Gap, where starfish, crabs and mermaid's purses are among the treasure waiting to be discovered.
Find out more: www.sevensisters.org.uk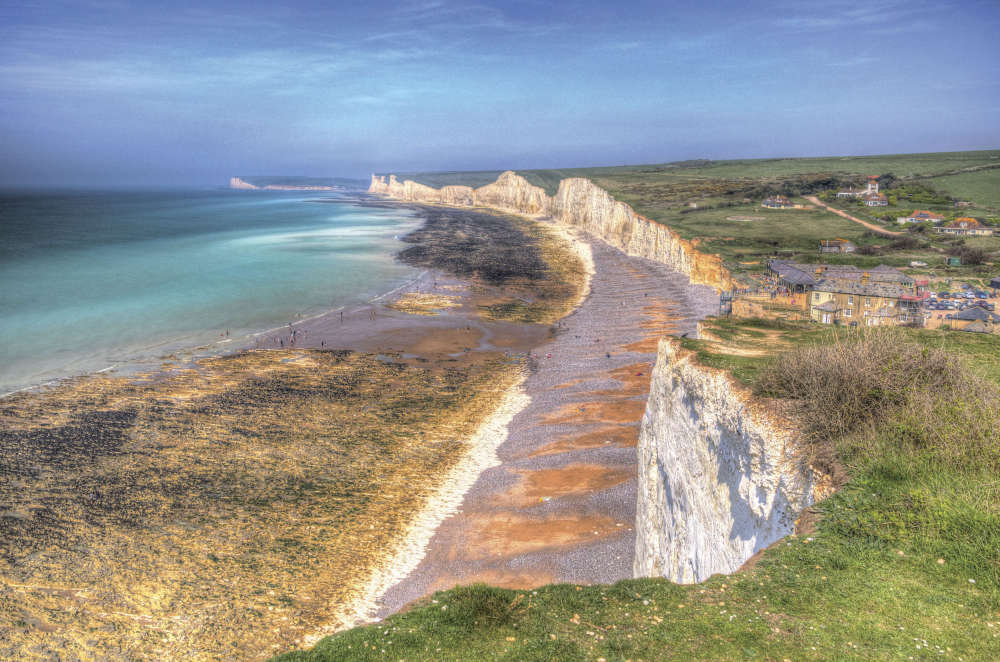 Hastings Country Park
A wild patchwork of grassland, mixed heather, lowland level, ancient gill woodland and maritime cliff, Hastings Country Park Local Nature Reserve is bursting with biodiversity. Spot rare liverworts in the gills, warblers on the hillsides, dormice, stoats and weasels in the wood, and even the odd bottlenose dolphin cruising through the waves. Explore miles of coastal trails, then ride the UK's steepest funicular railway down to Hastings where you'll find a swimmer-friendly sand and shingle beach plus plenty of family-friendly activities.
Find out more: www.hastings.gov.uk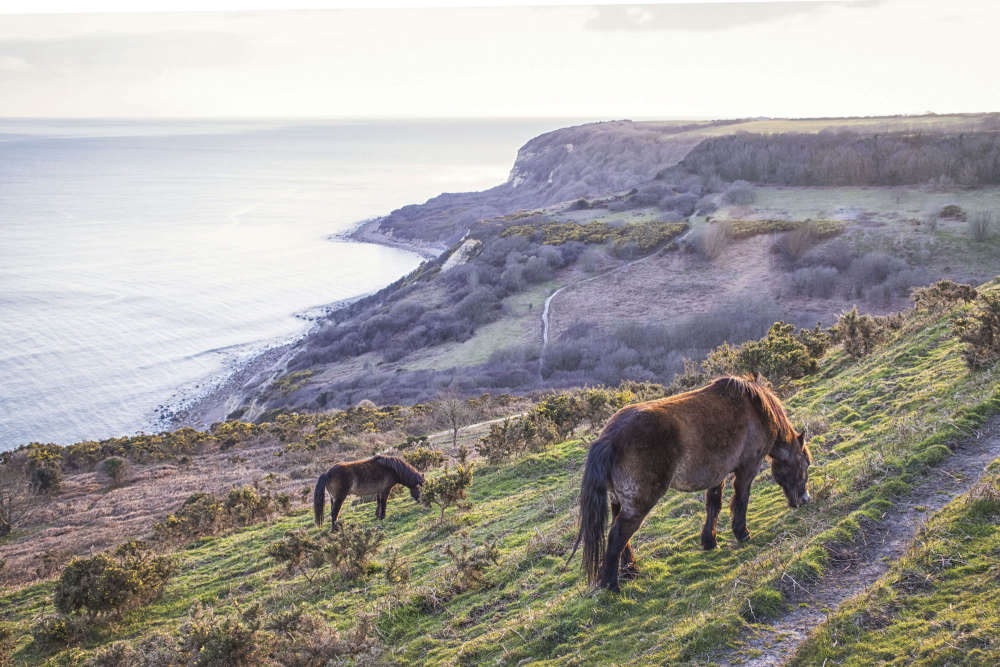 Widewater Lagoon Local Nature Reserve, Lancing
It might be man-made, but this brackish lagoon has become a haven for nature. Take a stroll along its banks, keeping your binoculars peeled for herons, geese, egrets and swans. There are plenty of water-dwelling minibeasts to look out for as well, including rare water beetles and a type of sea anemone found nowhere else but under the surface of Widewater Lagoon. Once you're done soaking up the peaceful atmosphere of the lagoon, there are plenty of family activities to enjoy in the area. Visit the playground at Adur Recreation Ground or extend your walk onto Lancing beach to enjoy the vast expanse of sand revealed at low tide.
Find out more: www.lancingwidewater.com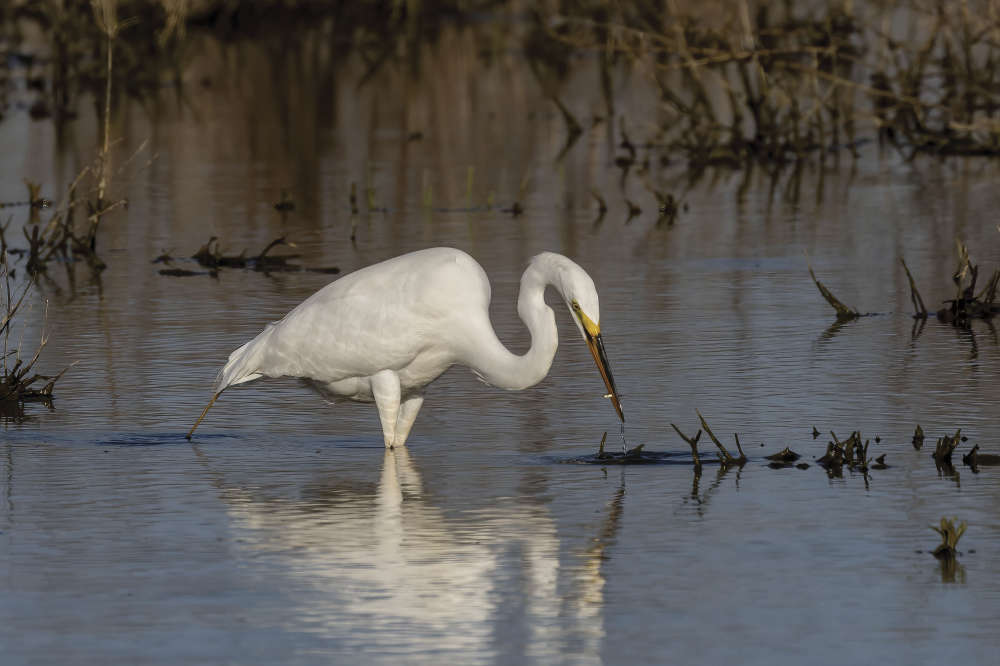 Rye Harbour Nature Reserve
Home to more than 4,400 species of birds and animals – including 300 that are classified as rare and endangered – this is one of the largest and most biodiversity-rich nature reserves in Sussex. Twitchers will be in their element, with terns, ringed plovers, avocets, oystercatchers, redshanks, lapwings and wheatears among the many birds to be spotted nesting around the salt marshes and saline lagoons. Explore the site on miles of wheelchair accessible paths, stopping off to visit the Discovery Centre (with its packed calendar of family-friendly events) and glimpse wildlife from the five bird hides hidden around the reserve.
Find out more: www.sussexwildlifetrust.org.uk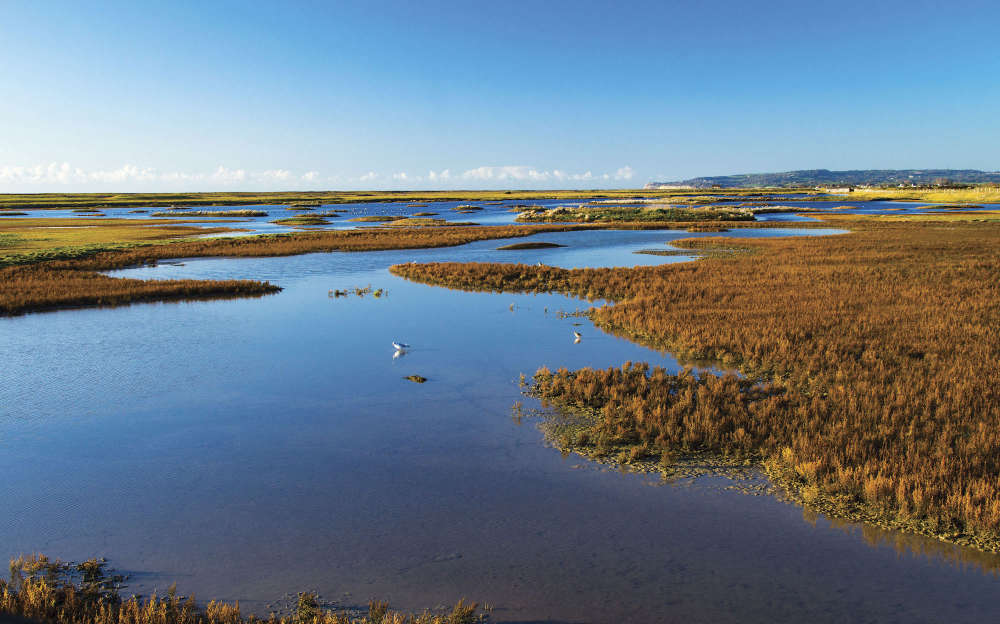 Shoreham Beach Local Nature Reserve
A short stroll from Widewater Lagoon you'll find another species-rich coastal nature reserve. The vegetated shingle habitat at Shoreham Beach is a real rarity – it's one of just a few places in the world where plants have adapted to thrive in the harsh, wind and wave swept environment of a shingle beach. In spring and summer, the beach bursts into life as sea kale, red valerian, yellow horned poppy and viper's bugloss bloom. The reserve supports nearly 250 species of bug, mollusc and crustacean – spot them as you ramble along the board walk towards Shoreham Fort. Friends of Shoreham Beach organise flower walks for all ages. Once you're done admiring the local flora, the beach lends itself to swimming and to sandcastle-building at low tide.
Find out more: www.fosbeach.com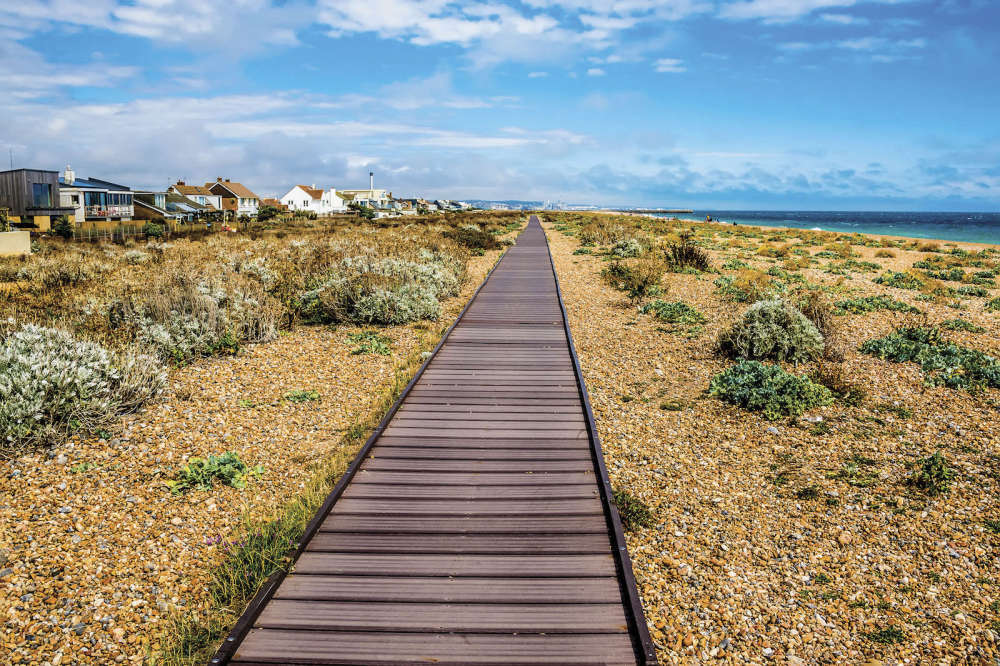 West Beach Local Nature Reserve, Littlehampton
Boasting one of only two sand dune systems in West Sussex, Littlehampton's West Beach is both a popular spot for family beach fun and a haven for wildlife. It's home to the rare sand lizard, which is only found at a handful of sites across the UK. Birds thrive here as well, and you'll often see terns wheeling through the skies, waders exploring the sand flats and meadow pipits hiding in the marram grass. Families can have fun investigating the ruins of the Littlehampton Napoleonic Fort, hunting for fossils and messing around in the sand.
Find out more: www.arun.gov.uk