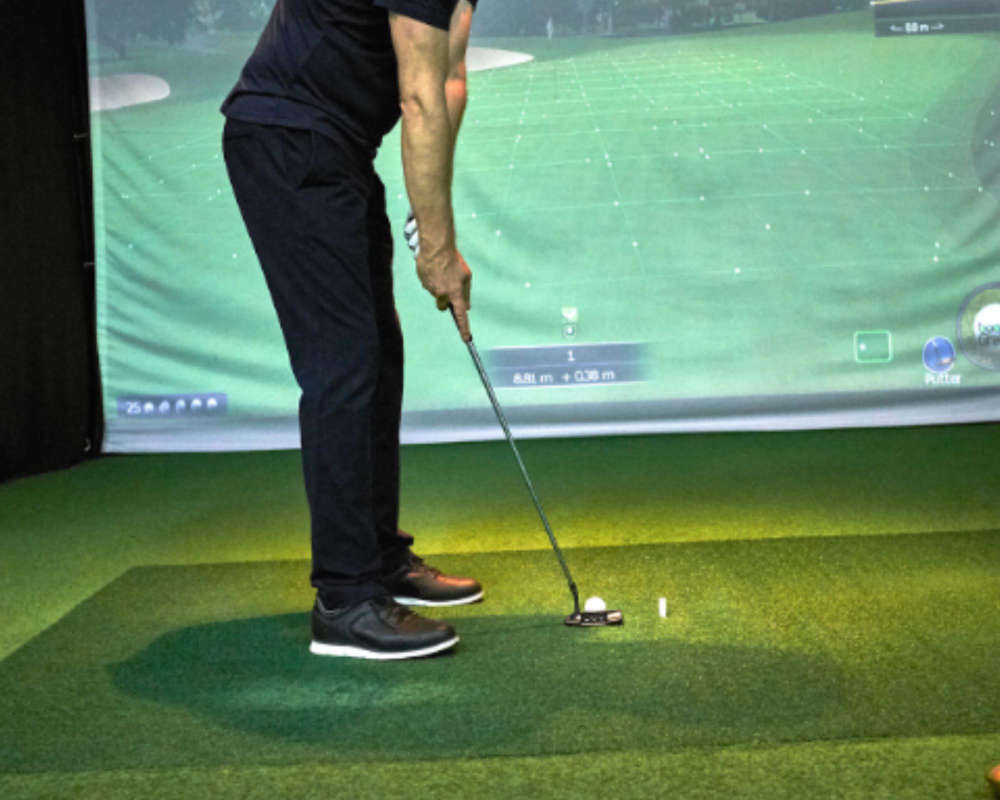 If you have ever stood at the first tee on a golf course you'll know the familiar polarity that follows. Your first shot can either go dead straight down the fairway and set you up for a great round of golf or, most commonly, it's shanked into the trees and you know you're shooting close to 100.
Despite the likelihood of a bad day, golf remains a hugely popular sport. In 2022, an estimated 5.6 million adults played at least one nine or 18-hole round in the UK and Ireland. Golf can be a tricky sport to master and even professional players can have terrible days where they look like rank amateurs, so don't be too disheartened.
Perhaps it's the challenge of perfecting their game that brings people back to golf, or maybe we're just gluttons for punishment. Of course, the best way to improve is through practice and when it comes to golf in Sussex, there are plenty of options. Here are our top tips for improving your golf game in Sussex.
1. Driving ranges
The driving range has been a popular destination for golfers for generations as it allows you to become familiar with new clubs, learn distance control and engage in target practice for better accuracy. Plus, without the need to go and retrieve your balls, you can simply focus on hitting and perfecting your shots.
Golfers in Sussex are spoilt for choice when it comes to driving ranges, with options spreading along the coast from Chichester to Hastings and those further inland to Crawley and Crowborough.
If you are looking for a more interactive version of the driving range, venturing into Addlestone, Surrey, will bring you to a Topgolf facility, which adds entertainment to your practice sessions.
Topgolf is a driving range with a difference as you can play games based on hitting targets with balls that score themselves. It introduces an element of competition while still helping you to improve your accuracy.
Here are some driving ranges in Sussex to check out:
The Burgess Hill Golf Centre

Dewlands Manor Golf Course

Chartham Park

Chichester Golf Centre

Rustington Golf Centre
2. Golf simulators
We know that golf is an outdoor game but what if you could put as much time as you wanted into improving your shots without the need for daylight, good weather or a tee time at your local course? Golf simulators are a great way to have just that, plus they come with detailed analysis and coaching tools that allow you to drill down into the imperfections in your game.
Installing a golf simulator at home is a great way to put in the hours on the course to train as the pros do with an enclosure equipped with high-quality sensors to monitor the finer details such as club head speed, ball spin and velocity.
There are various places across the two Sussex counties where you can enjoy playing on a golf simulator such as Kings18 in East Grinstead, which also offers mini golf and karaoke, or Royal Ashdown Forest Golf Club which has its own simulator for practising.
3. Practice grounds
Many of East and West Sussex's golf courses also provide a practice ground that allows you to get a feel for the course and improve your putting. Typically, golf courses only allow members to use their practice ground but many public courses allow you to use their practice ground before playing a round.
Some pay-and-play public courses include:
Ham Manor Golf Club – Angmering

Benfield Valley Golf Course – Hove

Hollingbury Park Golf Club – Brighton

The Lottbridge Golf Club – Eastbourne
4. The best courses Sussex has to offer
Of course, when the sun is shining there aren't many more enjoyable ways to play golf than getting onto a real-life course. Sussex is blessed with some of the best golf courses in the country, from hitting shots by the coast to leafy greens hidden within the South Downs or Ashdown forest.
Here are the best courses in Sussex for you to play 18 holes to test your limits:
West Sussex – Pulborough

Rye (the Old Course) – Rye

Crowborough Beacon – Crowborough

Piltdown – Uckfield

Royal Ashdown Forest (the Old Course) –

Forest Row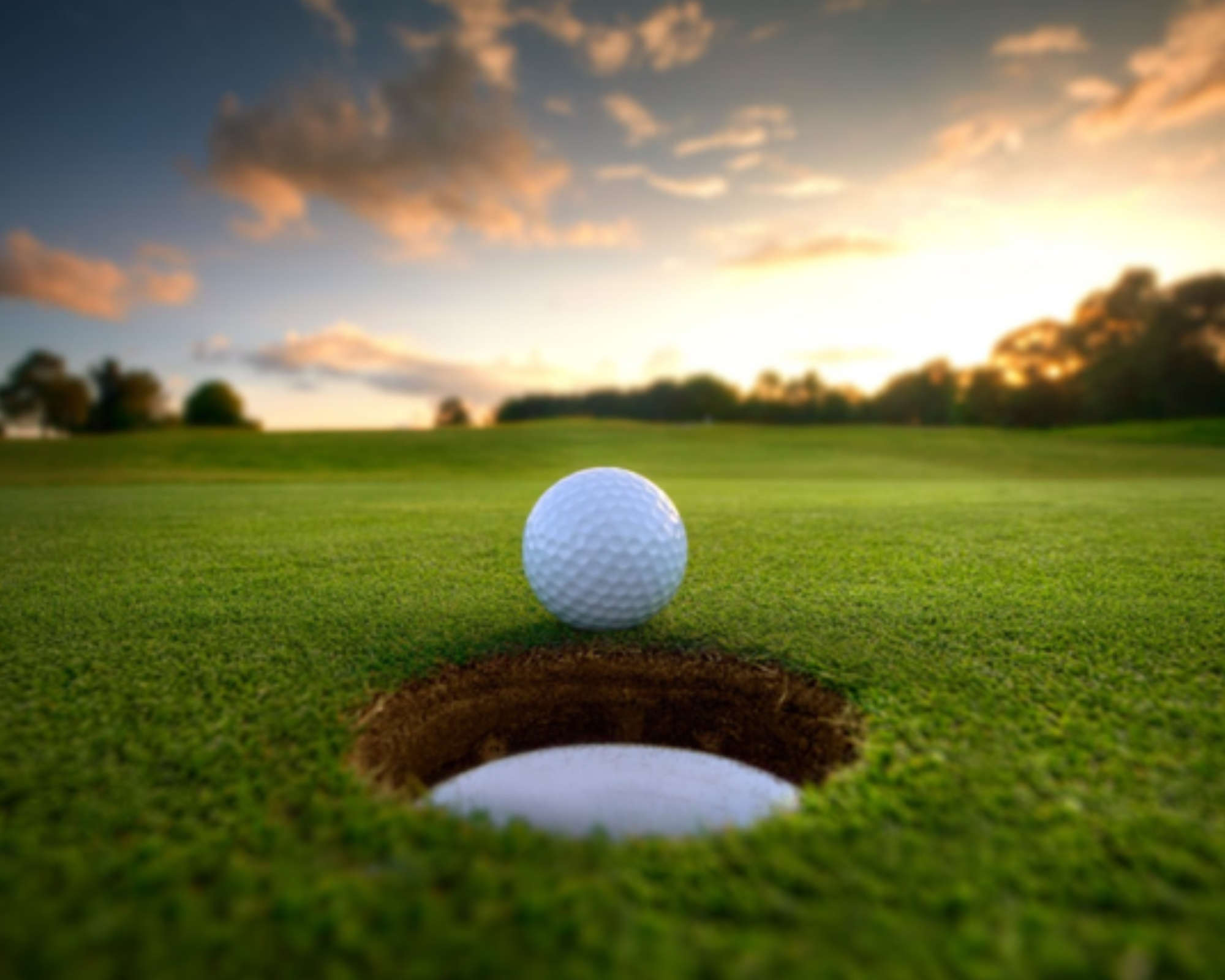 [Image source: Deposit photos]
5. Golf coaching
Being self-taught can typically only get you so far and while we can use simulators or record our swing to find improvements, sometimes the best approach is to gain a new perspective. Golf coaching is a great way to improve not only your all-around game but also to fix problem areas in your swing, grip, approach play or even mentality.
There is no shortage of coaching available for keen golfers across Sussex thanks to the array of courses. But you don't need to be a member of a course to take advantage of coaching, private coaches are available to improve your game too.
That might be sessions at the driving range, enhancing your simulator sessions or even from a golf net in their garden – coaches mostly assess your swing, grip and body positioning, helping to correct and find solutions to give you tailored advice to your needs.
6. Just for fun – mini golf
While mini or crazy golf doesn't exactly replicate playing on a golf course, it can help to teach you better about the lie of a green. Learning to negotiate difficult angles can help you when it comes to playing for real, albeit you aren't going to have to hit a putt through a windmill to win on Captain's Day at your local course.
Thanks to the South Coast, we are spoiled in Sussex with seaside towns that offer mini golf to golfers and casual players alike. Popular destinations like Brighton, Bognor Regis and Eastbourne are perfect for spending sunny days by the beach while also honing your putting skills. Plus you can enjoy an ice cream cone that you don't often get while playing a round of golf on a serious course.
Get better at golf in Sussex
There are plenty of ways for you to hone your golfing skills and stay active in Sussex. To avoid your practice routine becoming stale and feeling like a chore, consider using a mixture of these methods. The more variety in your routine, the more enjoyable you will find practice and ultimately, the better you will play.