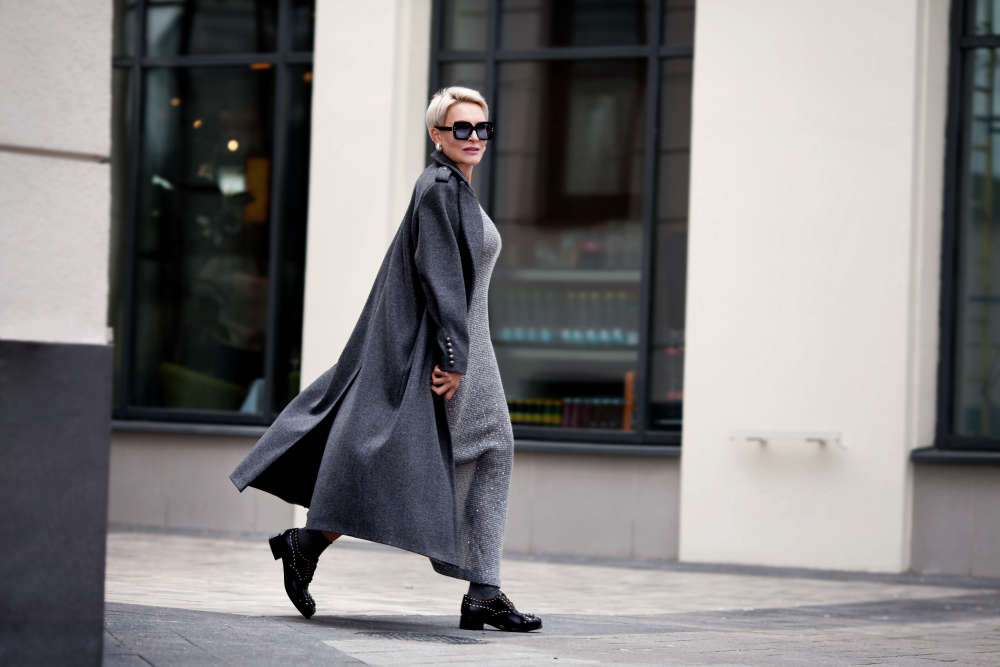 Fashion is an ever-evolving art form, but some styles withstand the test of time, epitomizing timeless elegance and sophistication. For the mature woman, embracing classic fashion styles allows her to exude confidence, grace, and a refined sense of style. In this article, we explore five enduring fashion styles that perfectly complement the mature woman, helping her look and feel her best in any situation.
1) The Timeless Trench Coat:
The trench coat has been a staple in fashion for decades, and its enduring appeal lies in its versatility and timeless design. A well-fitted trench coat instantly elevates any outfit, providing a polished and put-together look. Opt for a neutral shade like beige, khaki, or navy, as they can effortlessly be paired with a variety of outfits. Whether worn over a dress, tailored trousers, or jeans, the trench coat exudes sophistication while keeping you warm and dry during transitional seasons.
2) The Effortless Wrap Dress:
The wrap dress is a classic silhouette that flatters women of all ages, and it remains a go-to choice for the mature woman. Its simple yet elegant design accentuates curves, while the wrap closure allows for an adjustable and comfortable fit. Choose fabrics with beautiful drape, such as silk or jersey, and opt for prints or solid colors that suit your personal style. Paired with a pair of heels or flats, the wrap dress effortlessly transitions from day to night, making it a versatile wardrobe essential.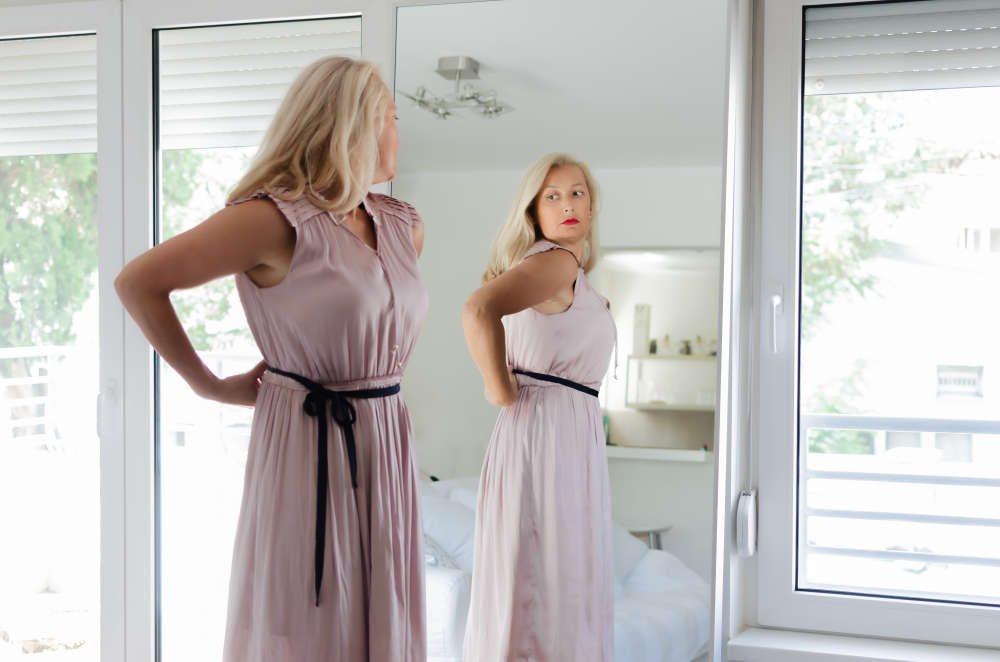 3) The Tailored Trouser Suit:
A well-tailored pantsuit exudes power, confidence, and sophistication. It is a classic ensemble that embraces the mature woman's refined style and can be adapted for various occasions. Choose a pantsuit in a timeless color like black, charcoal grey, or navy, and ensure the fit is impeccable. Pair it with a crisp white blouse or a silk camisole for a touch of femininity. Complete the look with a pair of classic pumps or loafers, and you'll be ready to conquer the boardroom or attend a formal event with ease.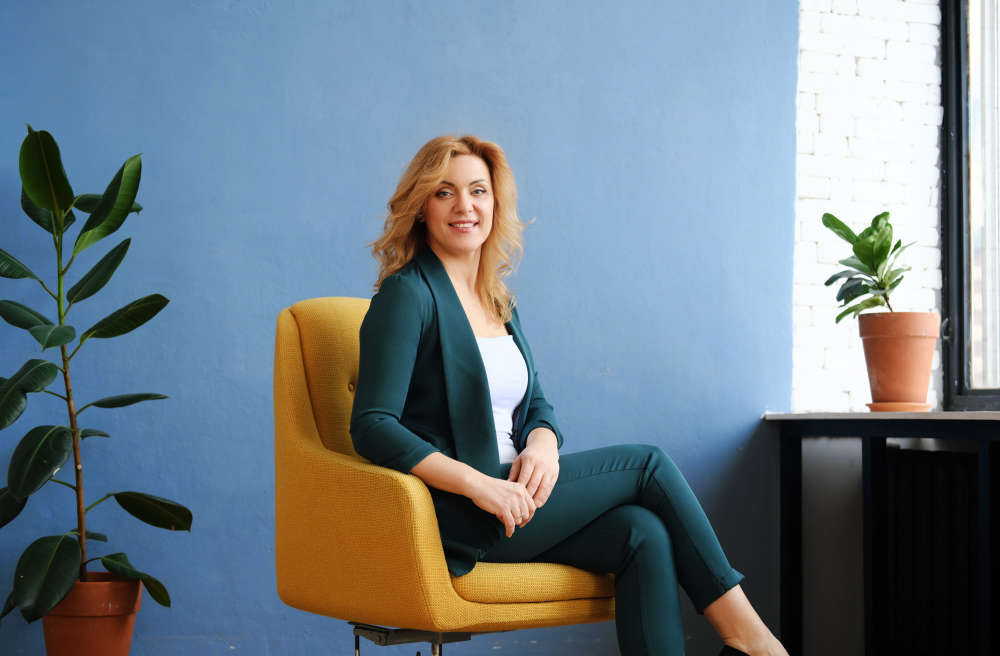 4) The Essential White Shirt:
A white shirt is a wardrobe staple that holds an enduring place in classic fashion. This versatile piece can be dressed up or down, making it an essential item in any wardrobe. Look for a well-cut shirt with quality fabric and attention to detail, such as French cuffs or a tailored collar. Pair it with tailored trousers for a sophisticated office look or wear it casually with jeans and a statement necklace for a stylish weekend ensemble. The white shirt serves as a blank canvas, allowing you to accessorize and express your personal style effortlessly.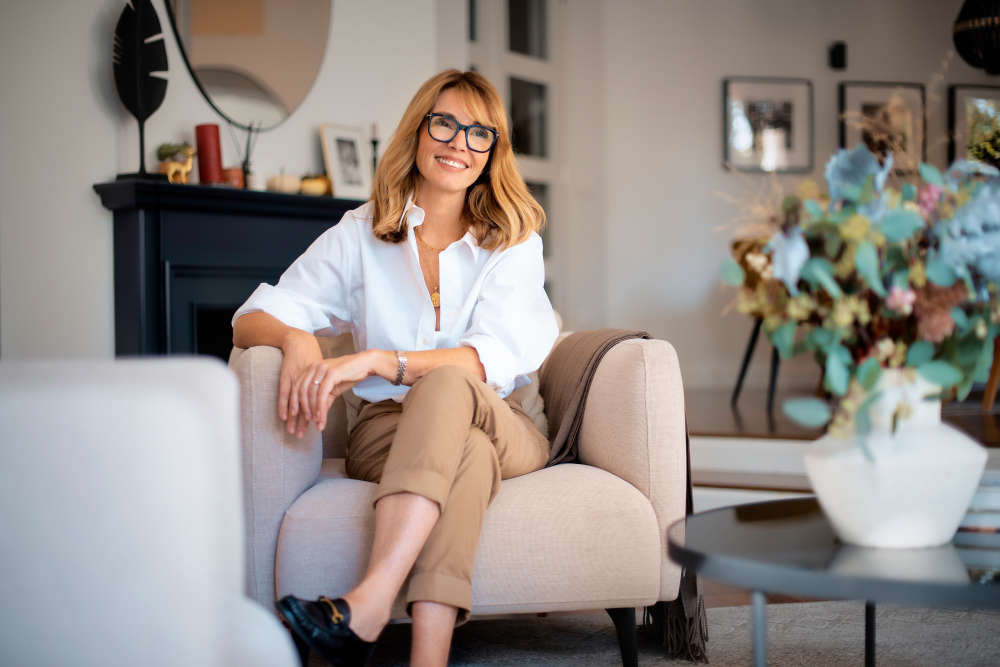 5) The Time-Honoured Pencil Skirt:
The pencil skirt is a timeless piece that enhances a woman's curves while exuding femininity and elegance. This classic garment is universally flattering and can be styled for both formal and casual occasions. Opt for a knee-length pencil skirt in a high-quality fabric, such as wool or crepe, and choose neutral shades like black, navy, or grey. Pair it with a tailored or silk blouse and complete the look with pumps or ankle boots. The pencil skirt effortlessly transitions from office attire to evening events, providing a touch of sophistication wherever you go.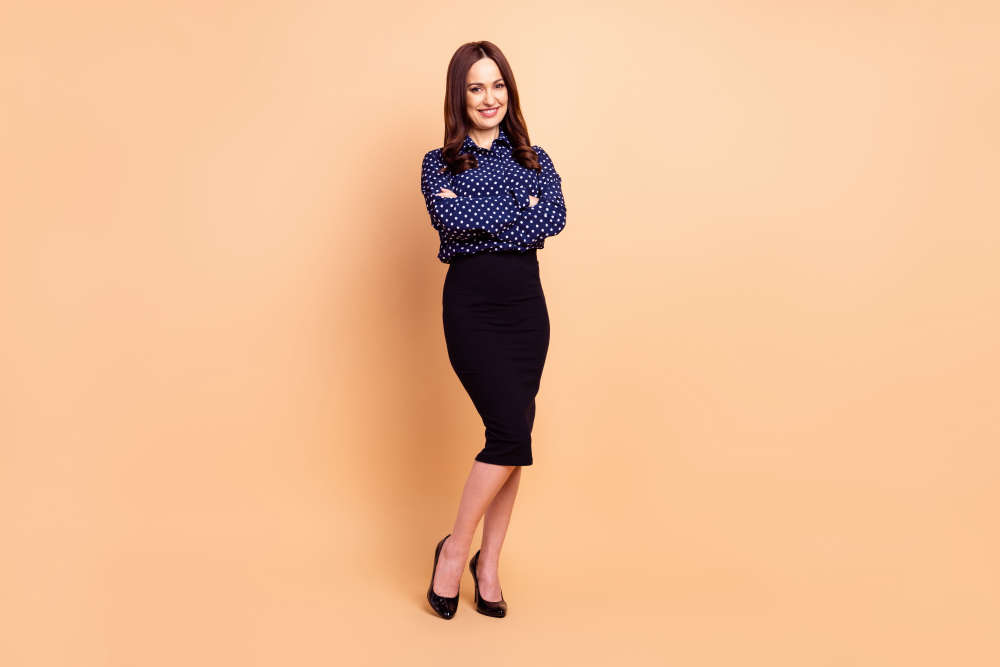 Embracing classic fashion styles allows the mature woman to express her timeless elegance and sophistication effortlessly. These versatile pieces form the foundation of a refined wardrobe. By incorporating these classic styles into your fashion repertoire, you can confidently navigate any situation with grace, poise, and a touch of ageless glamour. Remember, true style is not bound by age, and embracing classic fashion is a celebration of the enduring beauty and wisdom that comes with maturity.