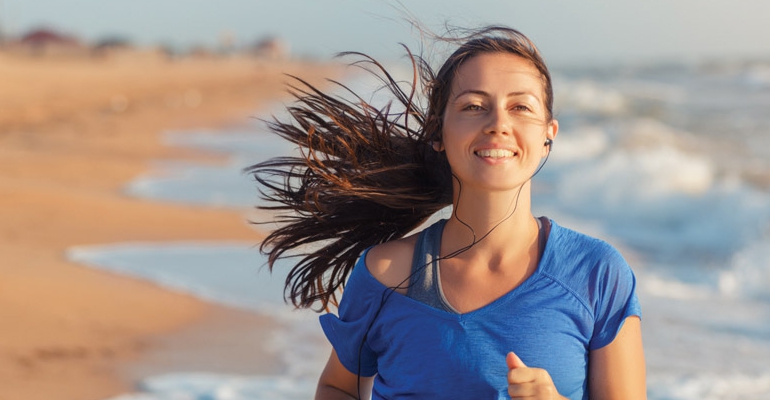 Wild swimming is suddenly all the rage and there are people out there who'll try to convince you to spend a fortune on 'essential kit' – Nonsense! writes Flo Whitaker, but admits it is probably time she bought a new towel...
I love swimming – preferably outdoors. I've always been a cold-water junkie. Growing up in rural Devon, 'wild swimming' was the norm. Most people in our village had never encountered a swimming pool. We kids swam in the sea, the stream, or the horse pond, and wore hand-me-down costumes or tatty pants and vest combinations. Style wars weren't an issue because we all looked equally disgusting.
In my youth, I'd happily swim outdoors all year round. Now approaching 60, I call a halt from December – April, but reckon that's fair enough for an oldie.
Recently, on Shoreham beach, a woman gazed pitifully at my swimming towel. I'll admit this ancient artefact should probably have been demoted to floorcloth duties long ago. Any self-respecting canine would strongly object to it being called a dog towel. "You should get one of these" the woman cried, enthusiastically flapping an 'intelligent, miracle-fibre, ultra-absorbent aqua cape' in my direction. Modern towels are, apparently, 'intelligent'. Who knew?
Wrapped in my tragic floorcloth, now feeling decidedly damp and shabby, I suddenly realised that she was bone dry and immaculately coiffured. I politely enthused about her towel's intelligence and miraculous abilities until she coyly admitted that, actually, she seldom swam, but loved designer swimming gear – and what brand of wetsuit did I favour? Patting my ample derriere, upholstered in a £10 sale bargain cossie, I replied that I didn't need a wetsuit as I'd cleverly grown my own thermally efficient blubber. We parted company with good- natured smiles; doubtless each thinking the other was barking mad.