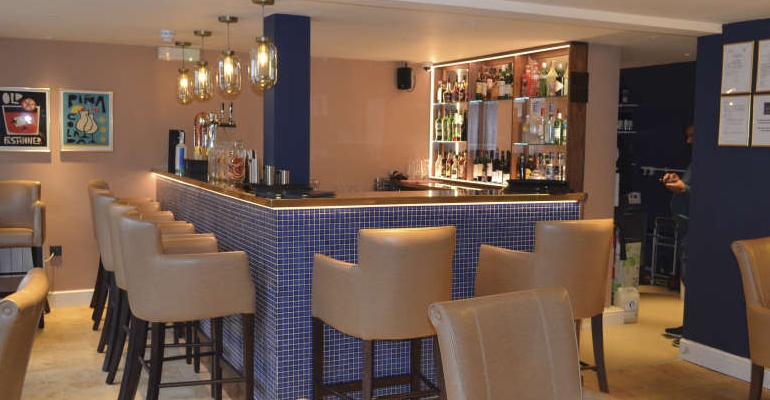 Advertising Feature: An inviting atmosphere, with friendly staff serving delicious drinks and creative cocktails, makes Soirée Lounge Bar a perfect destination for good times with friends and family, as Helen Stockton reveals
Soirée Lounge Bar has recently opened at the top of the High Street in Uckfield. As the name suggests, it offers a different experience for the discerning person, looking to find somewhere distinctive and relaxing for a drink and conversation, whilst out in the town.
"The aim is to create the atmosphere of an elegant hotel lounge bar," explained Lauren, one half of the husband and wife team behind this new venture. The décor reflects this ambition with a blue and gold theme, tasteful lights and a large mirror. The seats are extremely comfortable, and the provision of table service eliminates queuing at the bar. The background music is discreet, and the whole ethos is to encourage people to linger longer over a drink, and chat.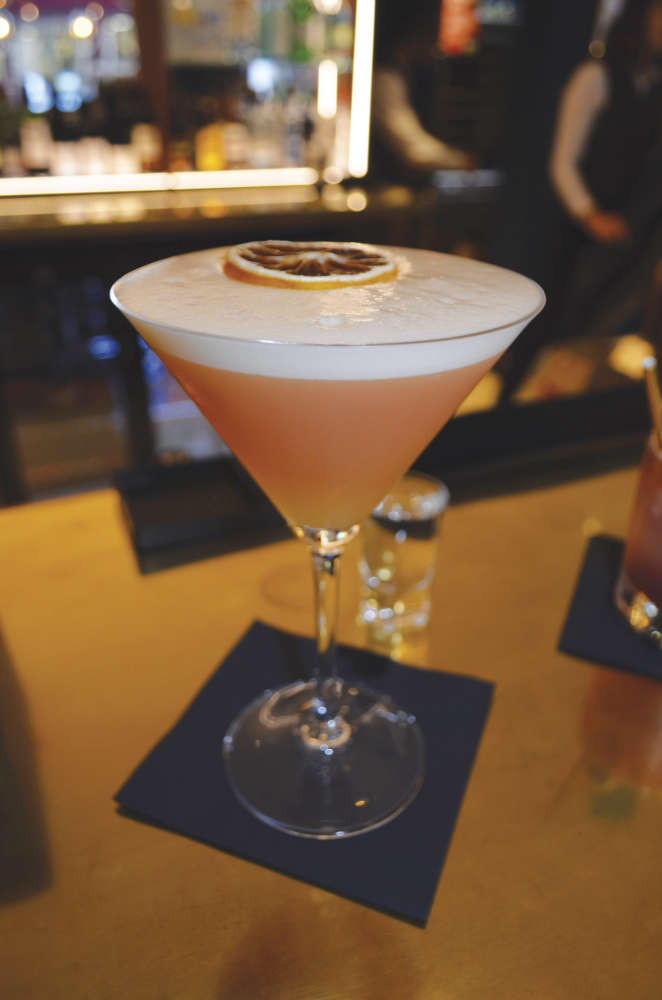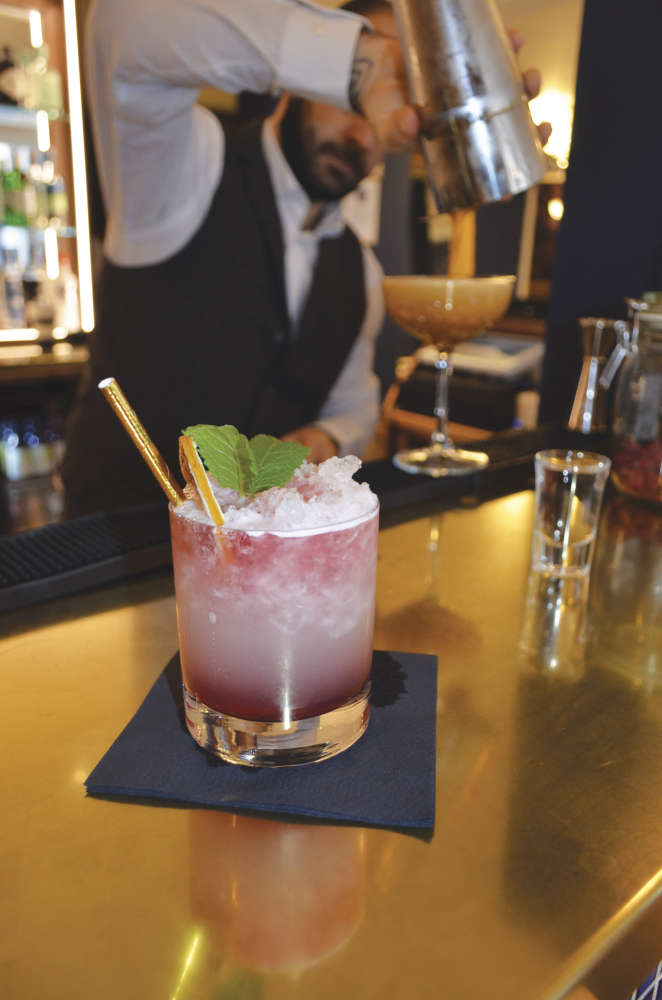 "We want people to have a good experience," said Lauren's husband, Towfique. "It isn't about packing the place with lots of people but ensuring that those who come can sit down, relax and enjoy themselves."
Soirée Lounge Bar offers a wide range of drinks with beers on tap, ales, spirits and fine wines, including from a local vineyard, to tempt customers. There's an enticing range of cocktails available too.
"I like rum based cocktails myself," said Lauren, "so Pina Coladas or Mojitos are my personal favourites, but Martini based cocktails are also very popular at the moment." A glance at the cocktail menu reveals plenty to choose from, and the temptation would be to try a few!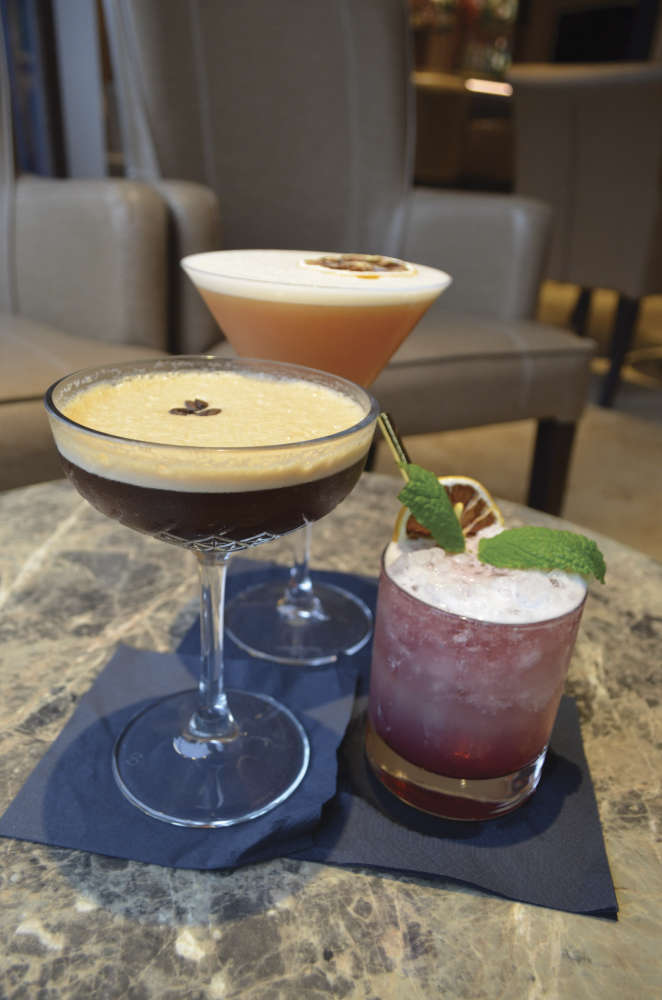 "We offer a setting for people to come before and after they visit other venues in the town," explained Lauren. Visitors can buy pre-dinner drinks or extend their evening once they have eaten. It's a perfect venue for those who don't necessarily want a meal out but do wish to meet up with friends for a few drinks and a chat in a pleasant and welcoming atmosphere. And, whilst it is open every day of the week, it's not just an evening venue. The Soirée Lounge Bar offers teas and coffees, from midday, for anyone who wants to drop in when out shopping.
Lauren and Towfique are not new to the hospitality scene in Uckfield, they also run the highly successful Amira's Kitchen in Grange Road. Their intention is for the Soirée Lounge Bar to offer a complementary service, with customers moving seamlessly between the restaurant and the bar, maximising their evening out. As parents of two young daughters themselves, they know how important it is, on a carefully planned outing, for the experience to be broadened beyond the duration of a meal and the Soirée Lounge Bar offers this. It is a new, elegant, alternative venue for those seeking a sociable drink in Uckfield.
Soirée Lounge Bar
Address: 93 High St, Uckfield TN22 1RJ
Email: soireeloungebaruk@gmail.com
Facebook: @SoireeLoungeBar