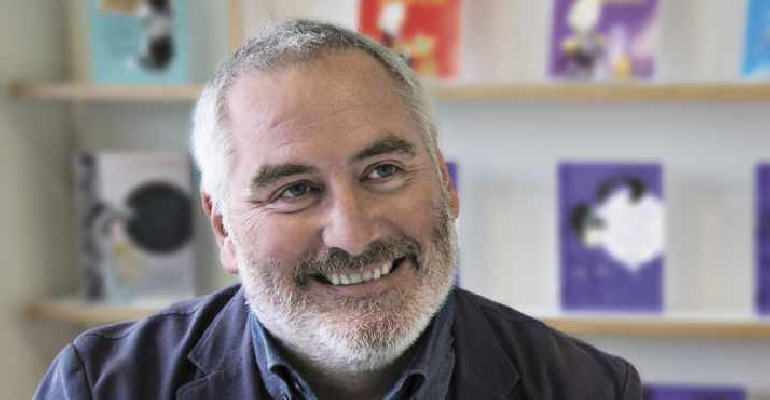 We talk to acclaimed children's author and illustrator Chris Riddell about his inventive imagination, love of the Sussex coast and his eagerness to inspire the next generation of creative youngsters
From the moment I started talking to Chris Riddell, it was clear how passionate he continues to be about his work. Even if you didn't know his name, it's highly likely you would have come across his artwork and writing at some point; his unique style of line drawings have kept him at the top of illustrator lists for many writers and publishers for decades.
His achievements led him to be awarded the UK Children's Laureate from 2015-2017 and his catalogue is full of award-winning achievements, many of which were conceived and put together during his time in Sussex over the years.
Chris' children's series with author Paul Stewart, The Edge Chronicles, an epic fantasy full of extraordinary creatures and swashbuckling pirates with flying ships, have sold more than three million copies worldwide in over 20 languages.
Chris tells me the pair conceived the series over a couple of years, meeting weekly at a pub in Brighton when they were both living in the city. Their first novel, Beyond The Deepwoods, was released at the height of a fantasy renaissance within the literature industry in the late 1990s.
"I have always been drawn to fantasy," he says. "I love the world-building." But his own work as both an artist and writer stretches far beyond these popular tales.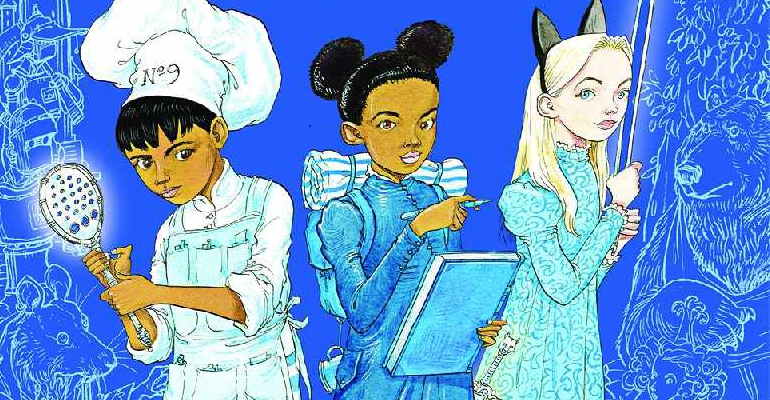 His love of drawing came at a very young age, with one of his earliest memories involving some crayons and one of the walls at a vicarage in North Yorkshire, where his father was working at the time. "Needless to say, he was not happy with the result!" Chris laughingly recalls.
In a more serious attempt to assist with his young passion, his mother placed a large pack of A1 sketch paper in the family playroom.
"I used to go to the cupboard, take out these great big pieces of paper and draw, but the paper never seemed to run out," he says. "It turned out my mother was secretly cutting out the bits of paper around my drawings and returning them to the cupboard for me."
Through his school years, he was known as "the kid who loved art", and from childhood was influenced by famed illustrators such as Sir John Tenniel and William Heath Robinson. The latter was especially known for his drawings of wild and wonderful machines, something clearly represented in Chris's work.
Another major influence on his own career was his tutor at A-Level, a former cartoonist from Fleet Street named Jack Johnson, who encouraged Chris to go on to art school.
After moving to Brighton, he studied under yet another famous illustrator, Raymond Briggs, who was partially responsible for giving Chris his first commission.
"Raymond was encouraging and I liked him because he did what he taught," says Chris. "A publisher wanted to commission him for a book, so he used their interest as a ploy to get them to meet some of his students.
"When they arrived in Brighton, I was the only one in the room, everyone else was off doing assessments or upstairs making tea. I couldn't believe it. They looked at some of my work and I was commissioned there and then for a book of fairy tales."
His big break as a writer came some time later, after he showed some of his drawings to another publisher, but was instead asked to present a story he had written himself. "I told them I had lots, but not with me, so they asked me to come back the next day with one," he laughs. "I didn't have anything! But I went home that night and created a tale based on some of my own childhood fears, that feeling there might be something under the bed. I went back the next day and they commissioned it."
Since then, Chris has gone on to have a career spanning over 35 years, with dozens of published books and hundreds of illustrations, making a name for himself as one of the top names in children's literature, while also carving a career as a political cartoonist.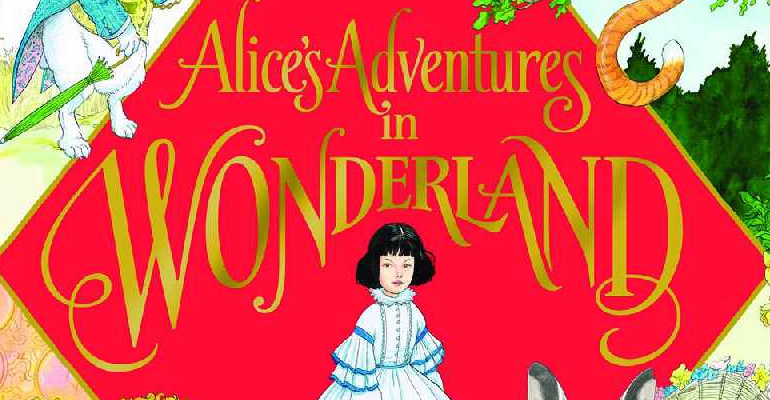 When asked about his proudest achievements, he talks about a number of his popular titles, including Goth Girl, a series focusing on a young girl in a castle, something which Chris began to write to entertain his daughter.
He also released a picture book in 2010 called Alienography, which presented many of his wacky creations as beings from outer space.
"I love that title dearly because it was very silly," he says. A lot of the inspiration for the book came from one of his favourite novels, The Hitchhiker's Guide To The Galaxy.
Chris is considered a bit of an inspiration within the children's fantasy genre, and he enjoys using his platform to motivate young people to pursue their creative side. He's travelled the world to talk to schoolchildren and adults alike about the joys of writing and drawing. One of his more recent talks was to 300 students at a book awards early this year in Hurstpierpoint, in which he entertained the audience by putting his on point drawings onto a projector, as shortlisted authors read aloud from their stories. "Events like that feel like a lifetime ago now," he says. "Talking and drawing to a reader is one of the greatest pleasures in life for me." Hopefully it's something he can eventually get back into as the schools reopen this month.
Following the COVID-19 pandemic this year, he says maintaining a creative culture is more important than ever before.
"We live in interesting times and we still need storytellers. When times are hard, it's easy to look at more practical routes forward rather than the creative.
"So I try to talk about the creative process in my talks as much as possible. It's also incredible how much the visual arts can help with wellbeing and, in the digital era, the tools are out there more than ever before to be creative, whether that's writing, drawing, painting, or playing music. Trying to engage with the creative process and reach an audience of like-minded people is key."
For anyone aspiring to be a writer or illustrator, Chris has one piece of significant advice which has been essential in his own career.
"Buy a notebook or a sketchbook," he says. "Write and draw in it every day, and keep it with you at all times, even when you sleep. If you dream about something inventive, mark it down. Use that pad as your workshop – a pen and paper is where everything starts."
For more information about Chris's work, visit www.panmacmillan.com/authors/chris-riddell