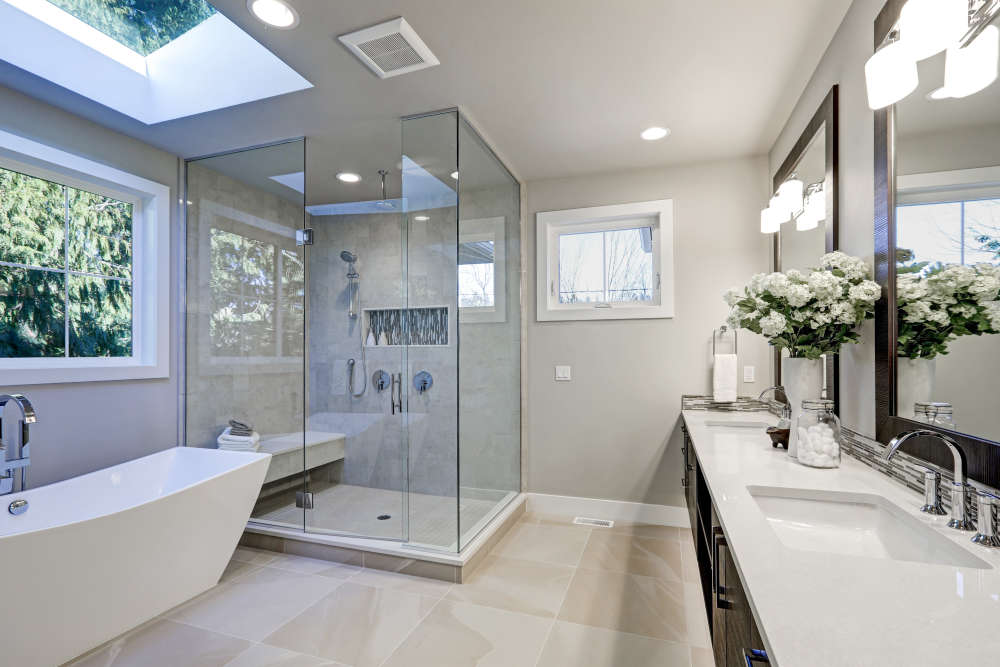 For many people, the bathroom can be a problem room in their homes. Changing things around can be expensive and time consuming while the need for a plumber or installer is another common barrier – assuming you can even find one in the first place!
This can lead us to simply living with the bathroom we inherit when we move, making do with the drab and boring decor for years simply because everything works. As such, the bathroom can be the final piece of your interior design jigsaw, despite it desperately needing a freshen-up.
If you are fed up with your bathroom and looking for some inspiration, check out these essential trends to inject some life into it.
Checkerboard tiles
There is nothing like a little bit of contrast to really liven up a bathroom. Designers are loving the use of checkerboard tiles to add a nostalgic Victorian theme to bathrooms. The popular checkerboard or chessboard look has returned but is being softened with the use of mosaics and lighter colours that break up the traditional monochrome palette of yesteryear.
This brings a fresh approach to our bathroom design, and with the option of adding textures thanks to a greater variety of tiles available, you can keep the drama of the checkerboard without the harsh black and white tones.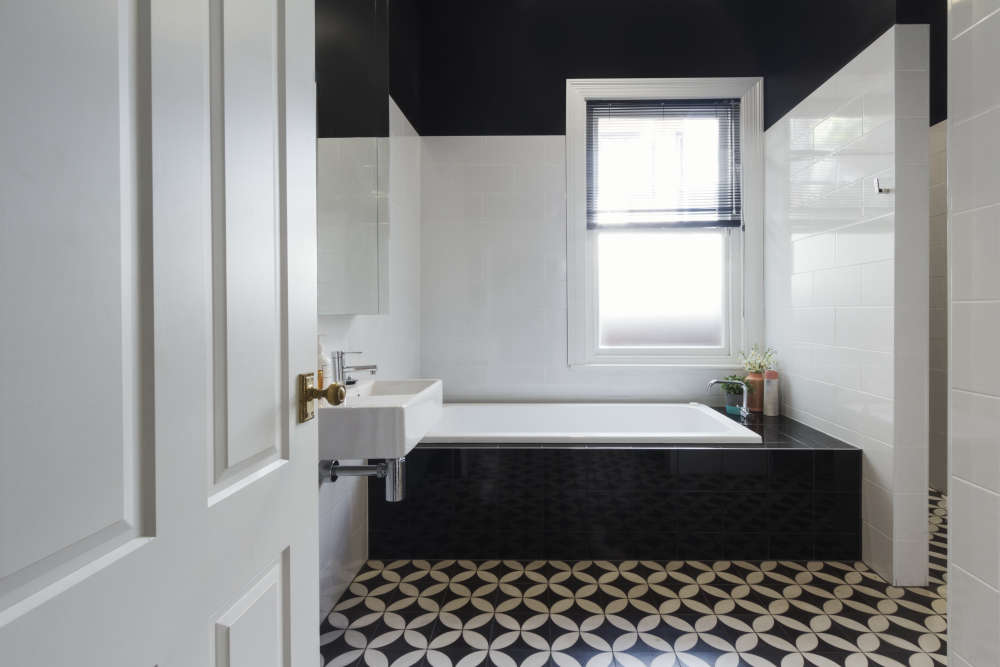 Industrial elements
The past few years have seen the increase of industrial-style metallics enter our bathrooms. And this is one trend that continues to pick up steam with interior designers and homeowners in 2023.
Designers at the Brighton Bathroom Company endorse an industrial aesthetic for modern bathrooms. Its experts explain, "Synonymous with edgy, effortlessly cool interiors, the industrial look has become a staple of modern interior design."
You don't have to fully commit to the industrial look as the bathroom company adds, "Even the smallest details can make a big difference to the look and feel of your bathroom. For a subtle yet stylish industrial touch, consider opting for a quirky feature tap."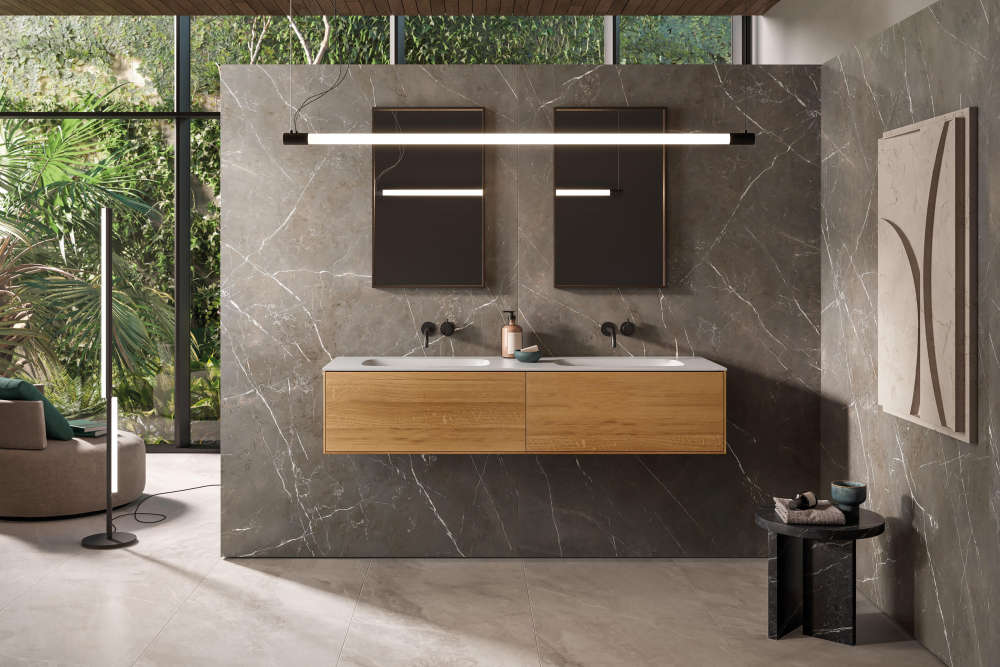 Brushed metallics
If there is one simple way to elevate just about any bathroom it is through the introduction of brushed metallics. Whether that is a new set of taps or some accenting around mirrors, shelving or towel rails, brushed metals such as copper or gold add a touch of class in an instant.
The risk with shiny metals versus brushed metals is that they look extravagant but gaudy, this is not in keeping with the current style trends of more earthy and warmer tones found throughout our homes. Brushed metals are a great style choice as they can elevate many style choices, from bright and minimalist to maximalist, colour-packed rooms.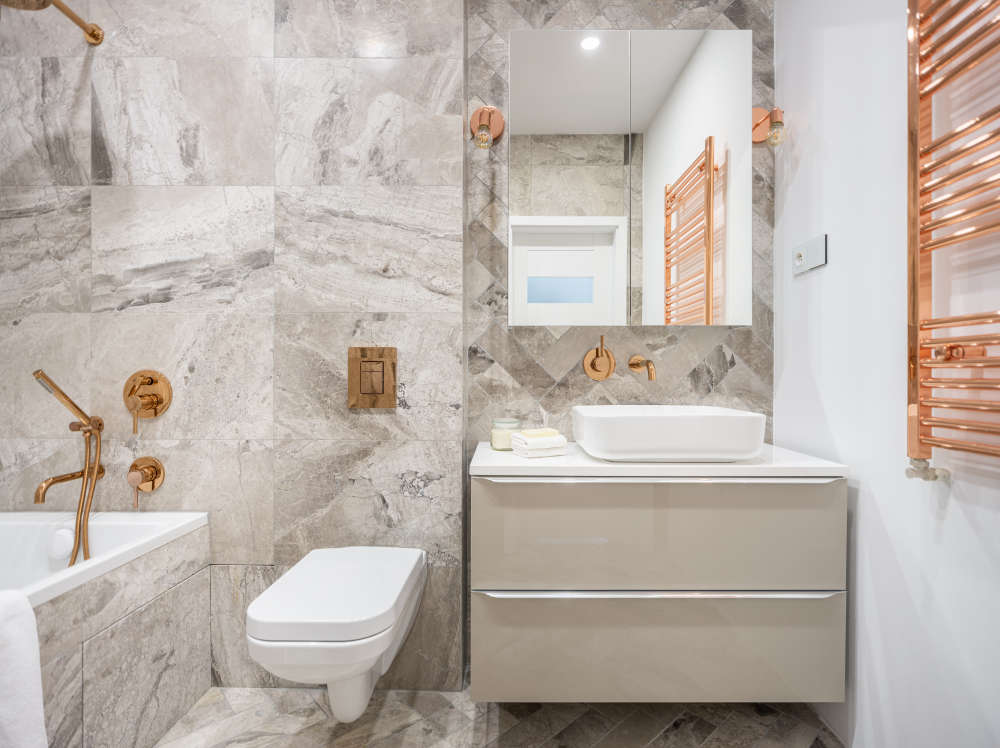 A new love of Gothic
Whether it's thanks to the success of Netflix's Wednesday or the fact that we want to add some drama to our lives, the Gothic style has been enjoying a renaissance. That love has spread to the bathroom where gothic elements such as ornate details, rich colours and a focus on vertical elements have become design essentials.
With a simple layering of colours, black marble tiling, exposed brass and vertical accessories (from radiators to showers) and you can feel like a regular Mary Shelley or Edgar Allen Poe. This allows you to create a wonderfully moody atmosphere without having to delve into the macabre aesthetics commonly associated with the term 'gothic'.
Embracing black
Bathroom design commonly follows a similar aesthetic of keeping things bright and fresh, with light colours used liberally to achieve this. However, many homeowners and interior designers are turning to the dark side and creating a cosy and contemporary feel rather than the spa-like vibes the brighter rooms create.
This allows you to treat your bathroom more like a sanctuary, a place where you can retreat to the bathtub, light some candles and spend an evening of content relaxation. Of course, black is a dark and bold choice but thanks to its neutrality, you can add splashes of colour or lighter accessories to soften the look.
If you are considering embracing black for your bathroom, consider painting just one wall first to see how the lighting is impacted and if you like it then don't be afraid to fully commit.

Hi-tech features
Technology has invaded almost every aspect of our lives and bathrooms are no different. The British Style Society believes technology is an essential bathroom trend for 2023, explaining, "Advancements in technology have led to the development of innovative bathroom features that enhance convenience and user experience."
"These high-tech features are becoming increasingly popular as homeowners look for ways to incorporate technology into their bathroom designs without compromising style and aesthetics", it adds.
Wellness spaces
So many of us are now working from home, whether that be just a few days per week or full-time. As a result, we find ourselves spending almost all of our time confined within the walls of our houses and apartments.
While this certainly has its benefits, such as more relaxed working hours and less time spent commuting, it can also be difficult to separate our homes from our workspaces. One bathroom trend that can help with this is the creation of wellness spaces or spa-like bathrooms.
Wellness choices such as comfortable bathtubs, relaxing surfaces and materials that are soft to the touch are becoming essential for creating a sense of escapism in the home. Concealed storage solutions that reduce the appearance of clutter are another practical but pleasing trend that helps you maintain positivity in your wellness space.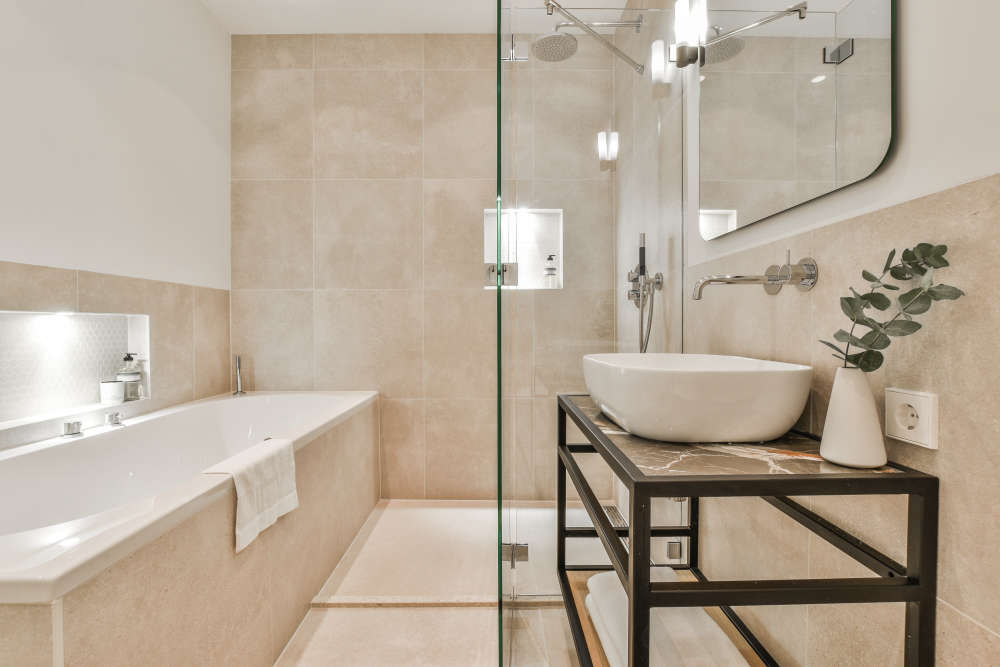 A place to relax
If you are suffering from a serious case of a 'drab bathroom', it's important to find a style trend that will create an impact on this well-used room. That can be making a tranquil place to spend some time focusing on wellness or creating a distinctive look that makes an impact each time you step into the room.