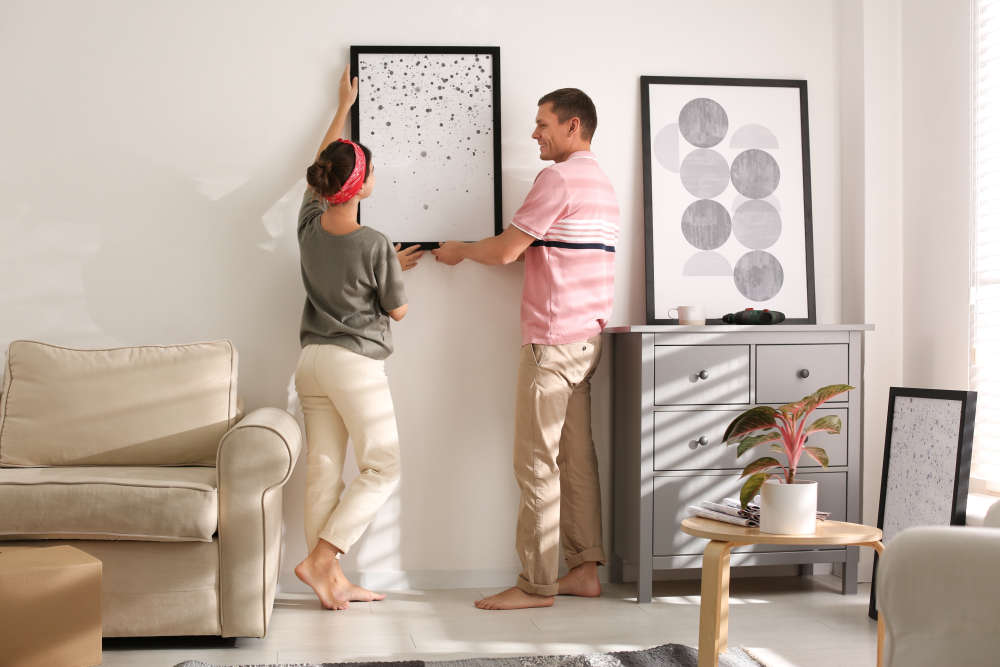 It is an undeniable truth that homes require occasional renovations. A simple addition of a piece of new furniture or a fresh layer of paint can significantly transform the appearance of an older home in particular. Upgrading the look of your home can be achieved through various methods, such as installing new tiles or a modern bathtub.
Neglecting maintenance and upgrades can cause a home to lose its appeal over time. As such, it is advisable for every homeowner to periodically improve their house. Despite the perception that home upgrades are expensive, there are cost-effective approaches that can be undertaken to give your home a facelift. Curious to learn more? Continue reading to discover a few tips to make your home look luxurious on a budget.
Upgrade your bathroom
One of the simple ways to give your home a fresh look is by upgrading your bathrooms. Many homeowners nowadays prefer adding a bathtub to their bathrooms as it adds elegance, and enhances cleanliness. Vintage clawfoot tubs or acrylic clawfoot tubs are preferable to ordinary ones. With the availability of modern clawfoot bathtubs with showers, the installation has become effortless. It is also easier to reposition them to restyle the bathroom space without damaging tiles or walls.
The latest bathtub designs provide a luxurious and comfortable feel without breaking the bank. Adding new bathtubs to a bathroom is a cost-effective way of enhancing its appearance without the need for an entire home renovation. While it may seem like a minor upgrade, it adds a regal touch. To avoid overspending, it is advisable to carefully select a few significant bathroom upgrades and avoid a complete bathroom overhaul.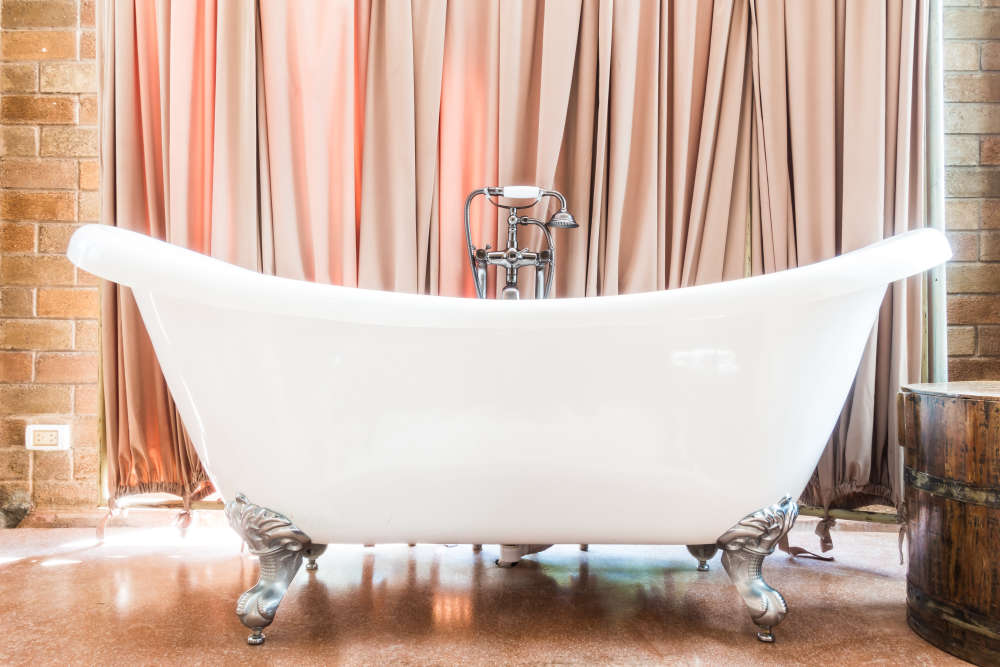 Choose light and neutral colours for walls
It is recommended to choose colours such as beige or grey for the first floor, where it is crucial to maintain a sense of flow. This minimises abrupt transitions and creates a cohesive appearance. Neutral wall colours offer the most decorating versatility, providing the opportunity to modify your accessories with ease. When dealing with two small rooms adjacent to each other, painting them with the same neutral colour can make them appear more spacious. To achieve a subtle difference in appearance from one room to the next, you can consider using a paint strip and selecting a shade or two up or down.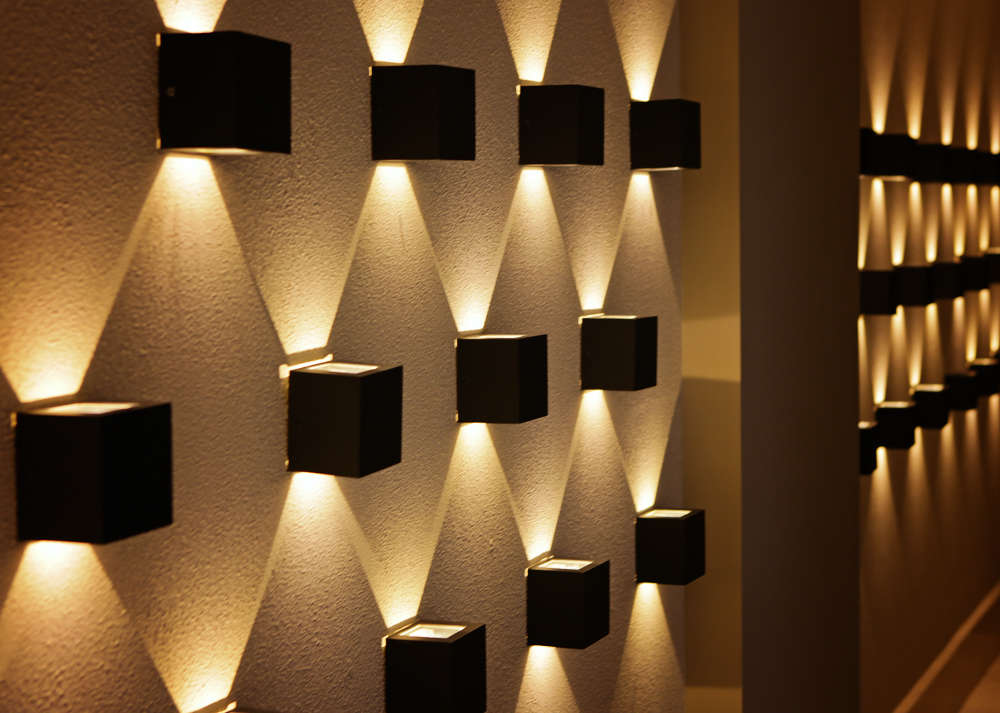 Layer your lighting
It is recommended that each room should have three different types of lighting:
• Ambient lighting, which provides overall illumination and is typically sourced from ceiling fixtures.
• Task lighting, which is usually found over areas like a kitchen island or a reading nook to facilitate specific activities.
• Accent lighting, which is decorative and used to highlight things such as artwork.
In a living room, it is advisable to have a minimum of 3 watts (42 lumens) per square foot. One clever visual trick employed by interior designers is the use of uplights. Installing a canister uplight or a torchiere in a corner creates a glow on the ceiling, resulting in the room appearing more spacious.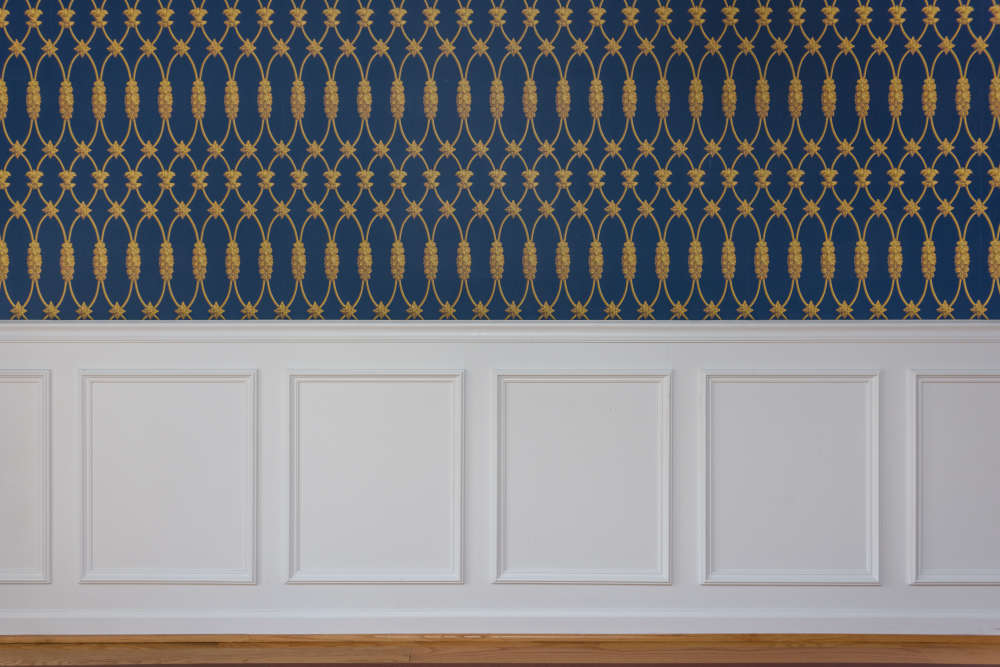 Use visual tricks to raise the ceiling
To create the illusion of greater space in rooms with low ceilings, painting them white can help the area appear less claustrophobic. Hanging curtains higher than windows is another effective way to visually elongate the room; standard curtain panels usually measure 84 or 96 inches, so you can mount them about 3 inches above the window casing before becoming too short. Custom drapes must be ordered if you wish to hang them even higher. Those who enjoy patterned panels might enjoy vertical stripes as they create the illusion of longer walls. Additionally, leaning a large mirror against one wall will help give off an impression of heightening as well.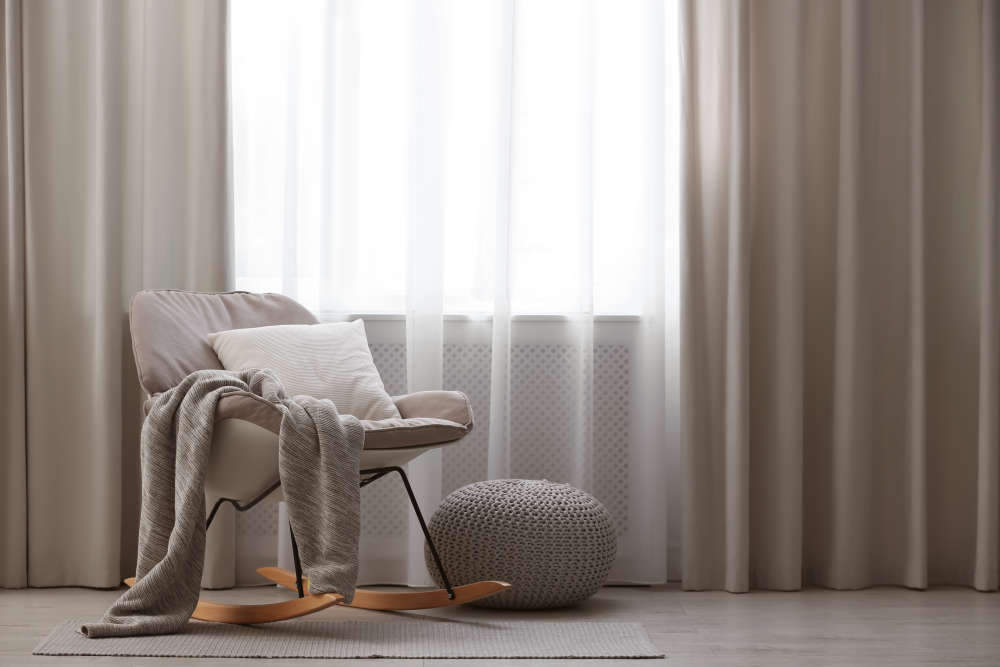 Perfect your window treatments
Hanging full-length curtains can add an air of luxury to any room. However, to achieve this look, hang the rod high so it gives off the illusion of higher ceilings - commonly associated with luxurious interiors. When using curtains, it is essential that they are hung full length, and the rod is mounted wide and high. Furthermore, make sure the panels of fabric are wide enough for multiple folds - this adds to their luxurious appearance. Avoid short curtains, but if you can't use full-length ones, consider roman shades or woven blinds instead of cheap plastic or thin metal blinds. If your low-quality metal blinds have bends in them, it is highly recommended that you replace them.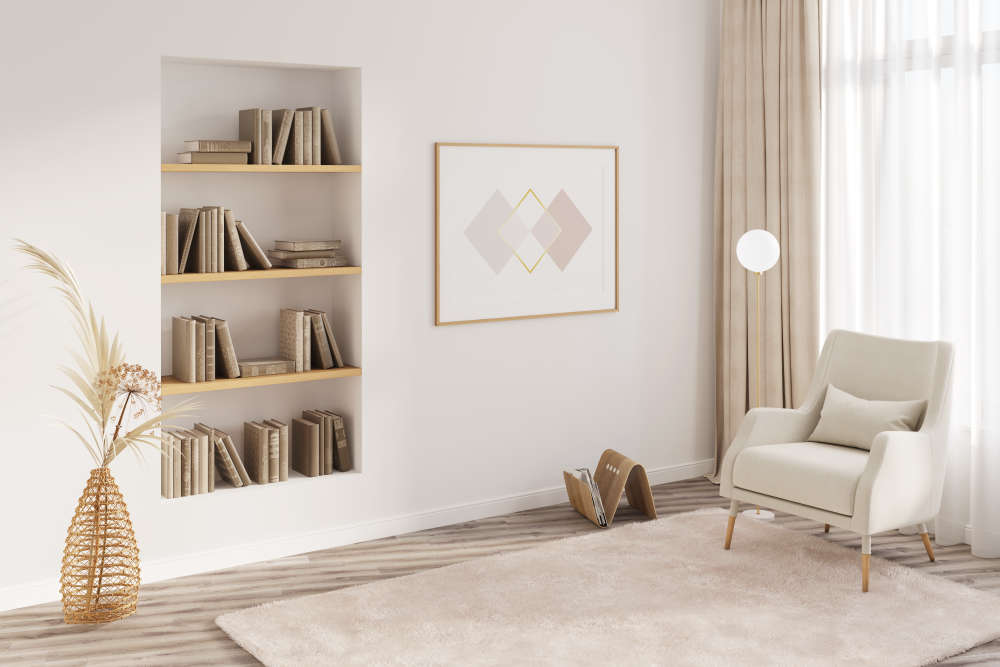 Add a rug
Vintage rugs, and modern rugs can be an easy, quick upgrade for any space. Though some may think that new rugs are expensive, there are affordable options if you shop around. Investing in a rug that you truly love is worth the investment, as it will add character and beauty to your space. If there's no rug suitable for your style or budget, new models featuring this aesthetic exist, such as NuLoom or Loloi. When selecting a size for a rug, keep in mind that bigger is usually better when selecting size; larger is preferred here too.
*Partnership feature