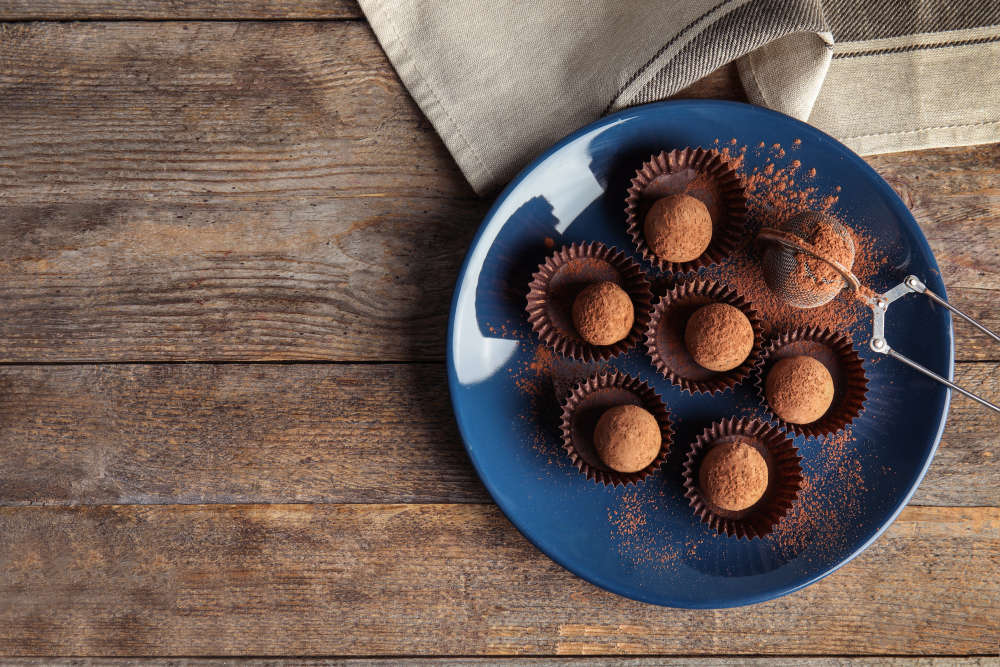 Easy Chocolate Truffles
These chocolate truffles are incredibly straight forward to make, and are an impressive dinner party addition, or purse friendly festive gift. This recipe is ideal for providing a perfect homemade Christmas gift .
SERVES: 12
INGREDIENTS
Decorations of your choice
150g (5oz) milk, dark or white chocolate, roughly chopped
60ml (2fl oz) double cream
15g (1/2 oz) unsalted butter, softened

TOP TIP: These chocolate truffles will last up to 2 weeks in the refrigerator and for around 4-6 months in the freezer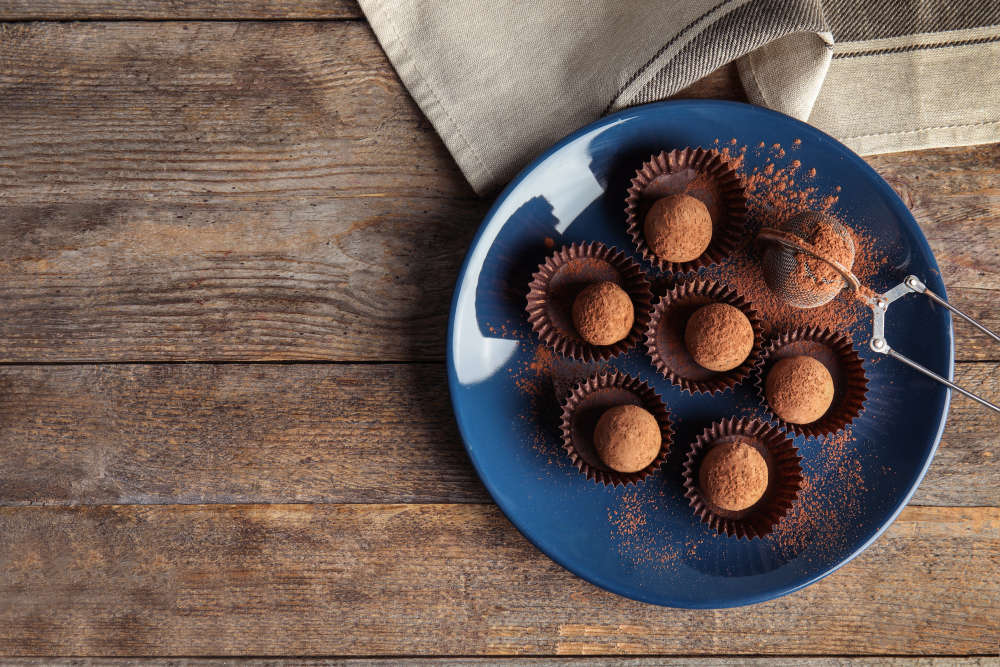 METHOD
1. Place the chopped chocolate into a heatproof bowl and set aside.
2. Pour the cream into a small saucepan and add the butter. Heat gently until it just comes to the boil. Remove from the heat and pour over the chocolate.
3. Whisk them both together until completely melted and smooth.
4. Leave to cool completely. Then cover with cling film or a clean tea towel and chill for 2 hours or until the ganache has set.
5. To shape the truffles, use a small ice cream scoop, melon baller or teaspoon to scoop out balls of the ganache. Carefully roll with your hands to make a smooth truffle ball (you may want to rinse your hands under cold water and dry thoroughly before making these as they will melt quickly from the heat of your hands). Place onto a baking tray lined with greaseproof paper or into individual mini paper cases and repeat with the remaining ganache.
6. Let your creativity run wild with the decorations. Chopped hazelnuts or pistachios, desiccated coconut, cocoa or beetroot powder all make showstopping truffle decorations.