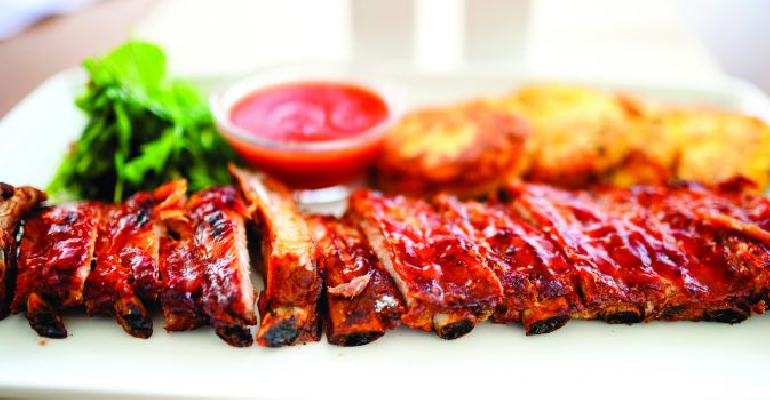 A sizzling rib recipe
This meaty recipe is melt-in-your-mouth incredible!
Serves: 4
Preparation Time: 10 minutes
Ingredients
2 x 500g packs of pork spare ribs
1cm piece fresh root ginger, peeled and grated
2 crushed garlic cloves
1 tbsp tomato puree
6 tbsp demerara sugar
2 tbsp dark soy sauce
3 tbsp clear honey
½ tsp Dijon mustard
2 good pinches of Five-Spice Powder
125ml unsweetened orange juice
Slices of orange peel, to garnish
Method
Tip the ribs into a big bowl with the garlic. Now spoon all the remaining ingredients over the ribs and sprinkle with salt and pepper. Turn the ribs over and over again until they're coated in the sauce. (You can keep the ribs uncooked, tightly covered, in the fridge for up to 3 days.)
Place the ribs on a baking tray or similar and cook them over a moderate barbecue for 30-40 minutes depending on their size, turning over frequently and brushing with the sauce each time. The turning and brushing is important, so that all four sides of each rib gets encrusted with the sauce. The ribs should be glazed and a rich golden brown when ready!