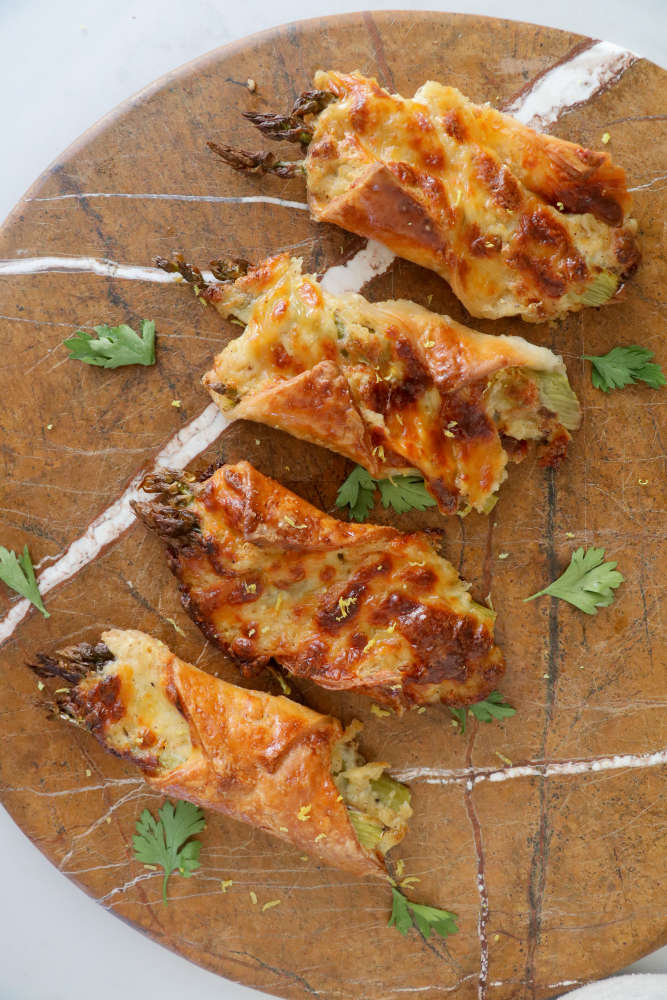 Mary Goodsell loves British asparagus and this recipe is one of her favourites. Using Alfredo sauce, which is similar to a white/cheese sauce, and a combination of cheeses baked inside buttery tartlets with crunchy green asparagus.
TOP TIP: Option to use gluten free ready-made pastry which is widely available in supermarkets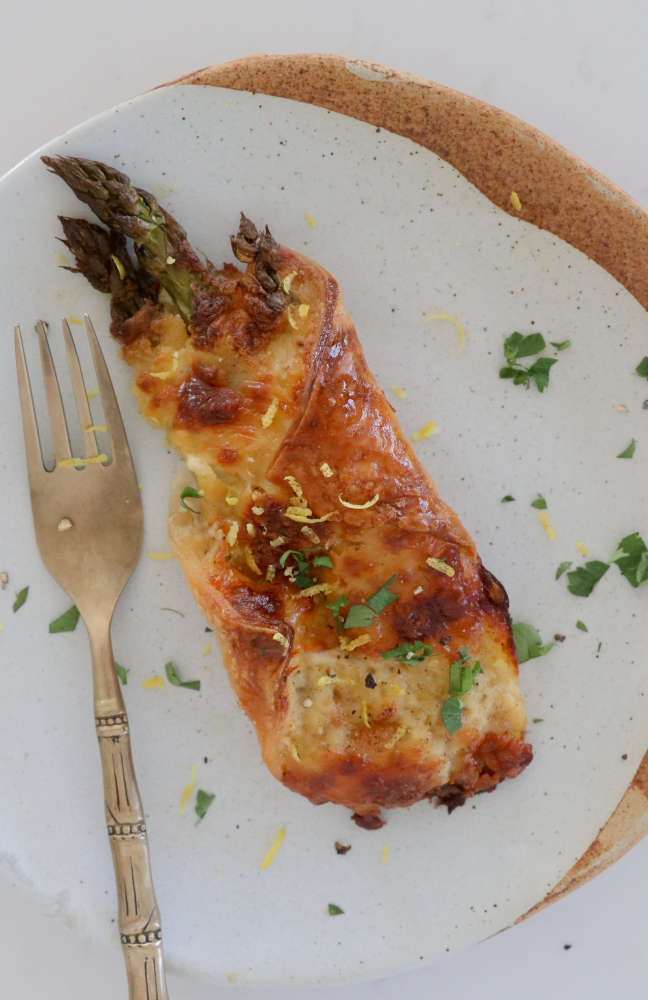 INGREDIENTS:
1 tbsp unsalted butter
1 clove garlic, crushed or finely chopped
¼ tsp ground or fresh grated nutmeg
165ml (6fl oz) double cream
1 tbsp cornflour
70g (2½oz) finely grated parmesan
½ tsp sea salt
1 sheet ready-rolled puff pastry
250g (9oz) stalks of asparagus, ends trimmed
70g (2½oz) mozzarella, shredded
1 large egg
1 tsp freshly ground black pepper
1 tbsp finely chopped fresh parsley
1 tsp finely grated lemon zest (optional)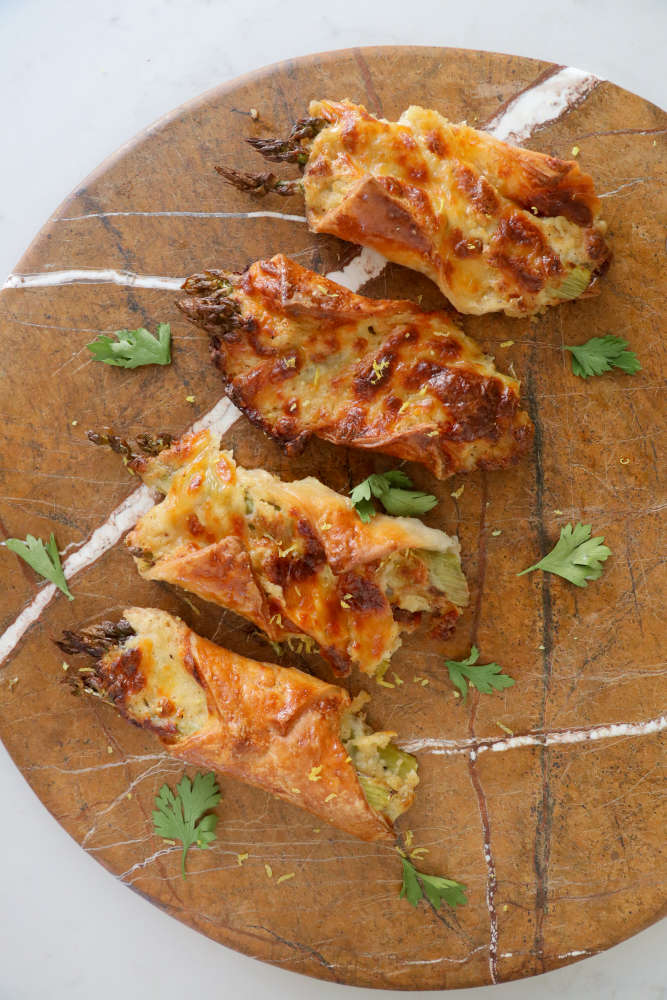 METHOD:

Preheat oven to 200C /180C Fan / Gas 4 and line a baking sheet with parchment. In a medium saucepan over medium heat, melt butter, then add garlic and nutmeg and cook, stirring, for 1 to 2 minutes until softened and fragrant. Add the cream and bring to a simmer.

In a small bowl, whisk the cornflour with 1 tbsp cold water. Add to cream mixture and cook, stirring, until thickened. Reduce heat to med-low and whisk in parmesan until melted, season with salt & pepper. Remove from heat and leave to cool for ten minutes.

Place the rolled-out pastry onto a clean floured surface, cut pastry into 12 or 9 squares depending on how large you want the parcels.

In a small bowl, beat the egg for an egg wash. Brush edges of pastry with egg wash. Spoon the cooled sauce in the centre of each pastry square on top of the asparagus stacks. Top with mozzarella.

Brush the pastry flaps with egg wash, then fold the sides over the filling to create an individual pastry bundle. Brush each bundle with more egg wash; season with sea salt and black pepper.

Bake until golden brown, for approximately 30 to 35 minutes. Allow to cool slightly, then sprinkle with parsley and lemon zest to serve.