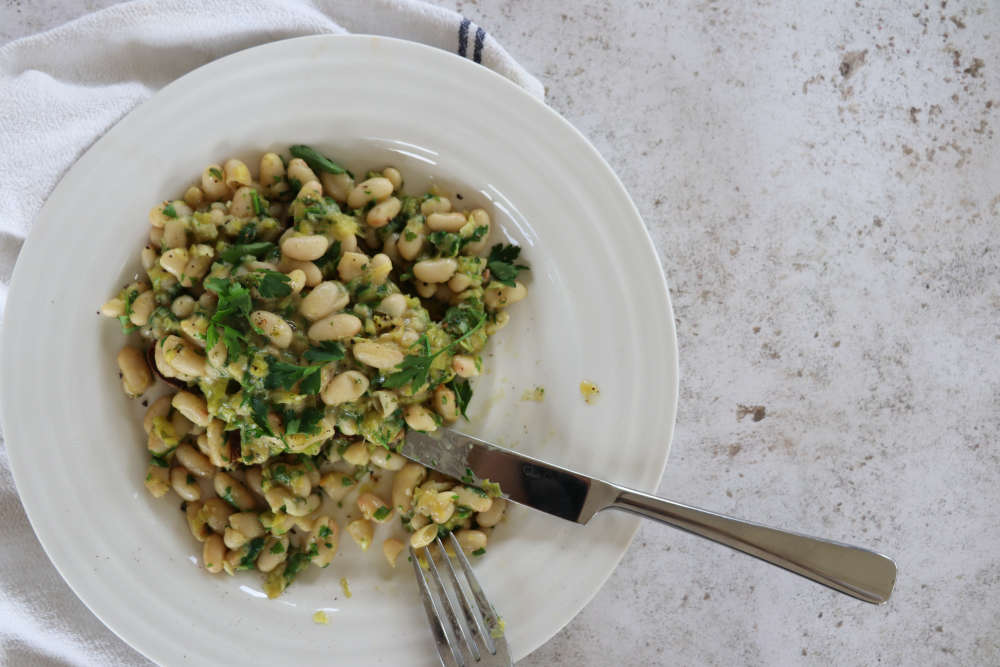 It's easy to get into a rut when it comes to lunchtime choices. This dish by Mary Goodsell is hearty, nutritious, purse friendly, a seasonal superstar and most importantly, quick to make!
Serves 2
INGREDIENTS
1 large leek, finely diced
A glug of olive oil
100ml (3 1/2fl oz) warm vegetable stock
1 garlic clove, finely chopped
1 bay leaf
A strip of lemon zest
400g tin of cooked white beans (cannellini or haricot), drained
Small bunch of parsley, finely chopped
1 tbsp double cream
A knob of salted butter
Cracked black pepper to taste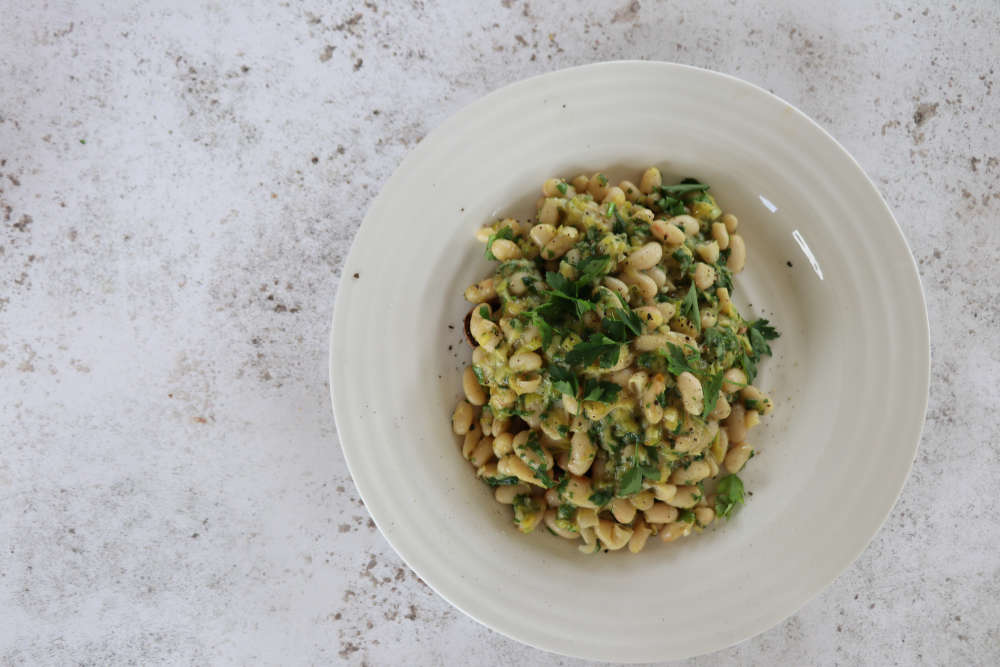 METHOD
1. In a heavy based pan, add the leeks, garlic, bay leaf and lemon zest to the olive oil and butter. Fry gently for 5 minutes or until soft.
2. Once softened, add the stock and white beans. Allow to simmer, adding more water if necessary.
3. Remove the leeks from the heat, add a tbsp of double cream, and stir to combine.
4. Remove the bay leaf and lemon peel from the mixture.
5. Garnish with freshly chopped parsley and ground black pepper. Serve on toast of your choice!
This is one my most simple go-to recipes, it's very easy to make this a healthier option by removing the double cream and butter, or alternatively make it more indulgent by crumbling in some quality hard cheese just before serving. Make sure you season this generously with cracked black pepper- the leeks love it!