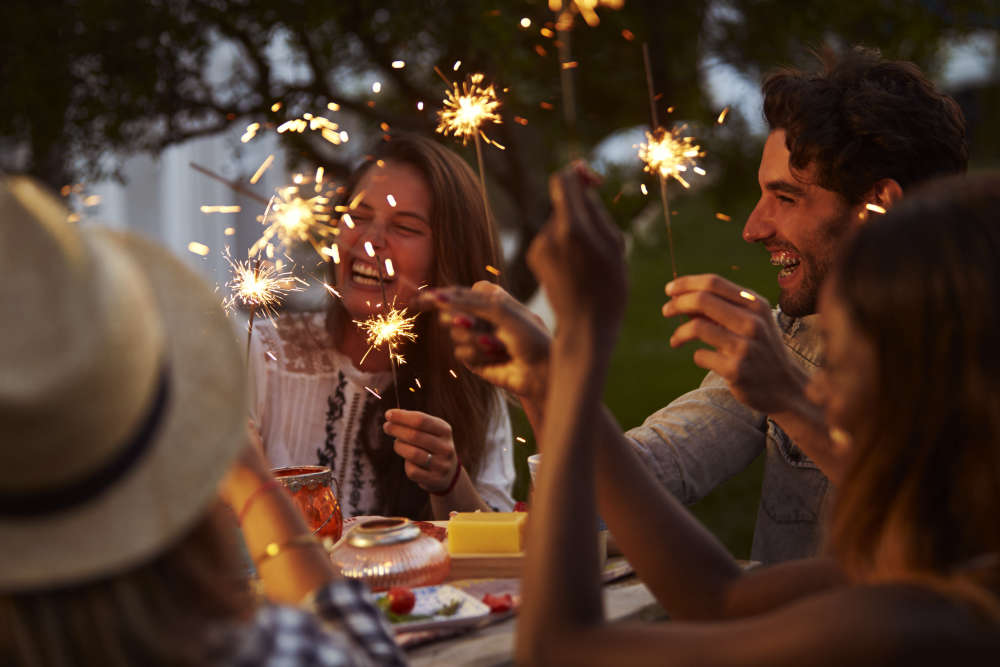 ​​​​​​​Trying to take responsibility for our carbon footprint doesn't mean we have to stop enjoying ourselves, far from it. With a few changes, we can continue to enjoy life as we know it but with a reduced impact on the planet.
With lots of glorious garden parties to look forward to in Sussex this summer, it's hard to stop thinking about all the parties and gatherings you're going to enjoy as the sun becomes a permanent fixture in our lives. Whether you're hosting a BBQ in your garden or a quiet family gathering on your decking, here are our top tips for eco-friendly garden designs to help you enjoy sustainable summer parties.
1. Create a shady zone
Shade is important for any summer party to give your guests some respite from the glare of the sun's rays. Solar radiation from direct sunlight can make the air feel warmer than the actual temperature, and you can reduce this level of radiation using trees, groundcover plants, canopies and shade to block this heat.
For a more permanent structure that allows you to choose whether you create shade or let the sun in, a pergola with a louvred roof or canopy is a great way to create a strong summer party vibe. This means that even if the weather takes a turn for the worse, you can still enjoy a barbecue or drinks with friends.
Adding shade can not only cool your garden but also make the inside of your home cooler, allowing you to use less energy in the summer using fans or air conditioning.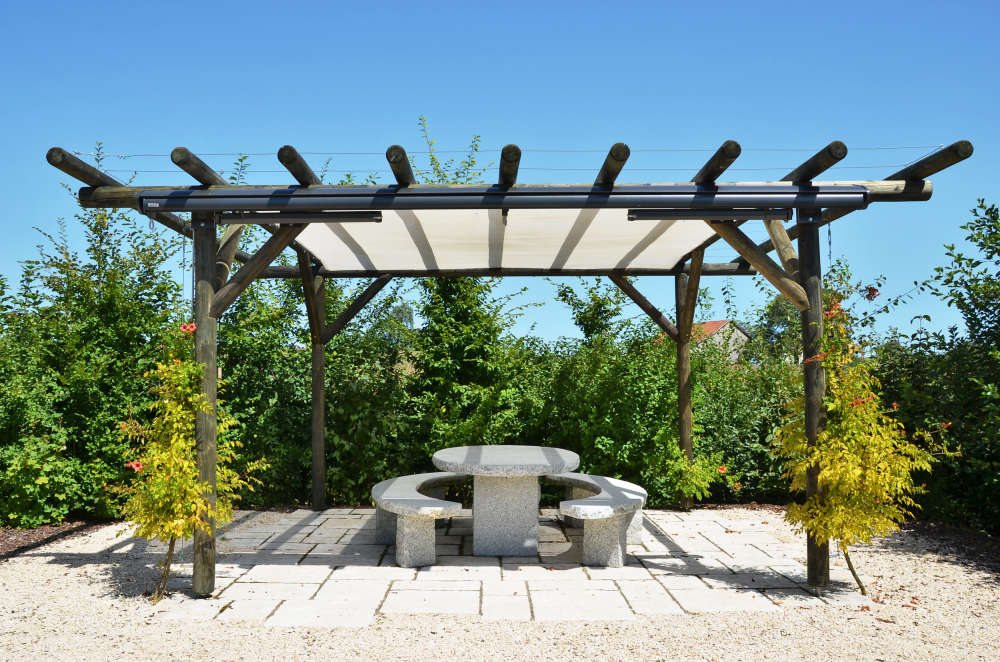 2. Opt for eco-friendly decking
Compared with other decking building materials, wood is renewable and recyclable, making it the ideal choice for creating decking in your garden for events, parties and gatherings. While all trees are renewable some are better choices for building materials than others thanks to their fast regeneration rate.
Some of the best wood for eco-friendly building and decking include:
Oak

Sycamore

Beech

Douglas Fir

Larch

Bamboo
You may also wish to consider recycled decking or reclaimed wood to further lower the impact of your garden installation. Furthermore, avoiding treated wood ensures that you and the wildlife local to your garden are not coming into contact with any harsh chemicals.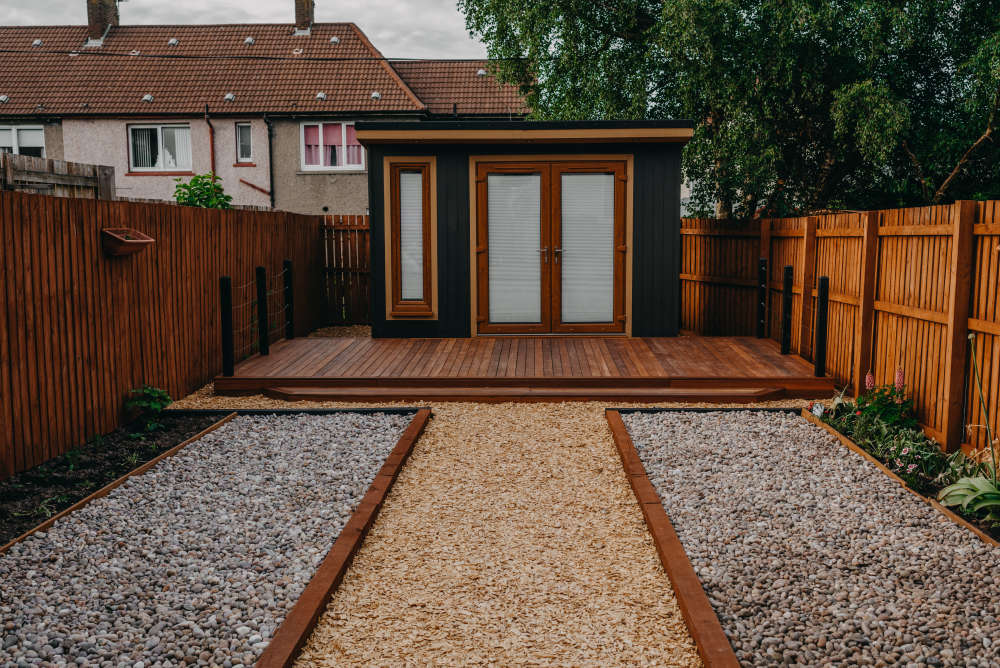 3. Encourage wildlife into your garden
In the summer months, Sussex attracts a wide variety of wildlife and your garden is a great place to enjoy looking for some extra special party guests (perhaps of the feathered variety).
You can also lower your carbon footprint and actively support the natural ecosystem by coaxing wildlife into any green outdoor spaces. When your party guests arrive, who knows what they might be able to spot.
Here are a few examples of the ways we can welcome wildlife in:
Planting flowers and

plants that attract pollinators

, from lavender and honeysuckle to primrose and heather

Creating wildflower borders

Insect hotels and animal shelters

Using nets rather than pesticides on plants you want to keep wildlife away from

Creating a watering hole using reclaimed materials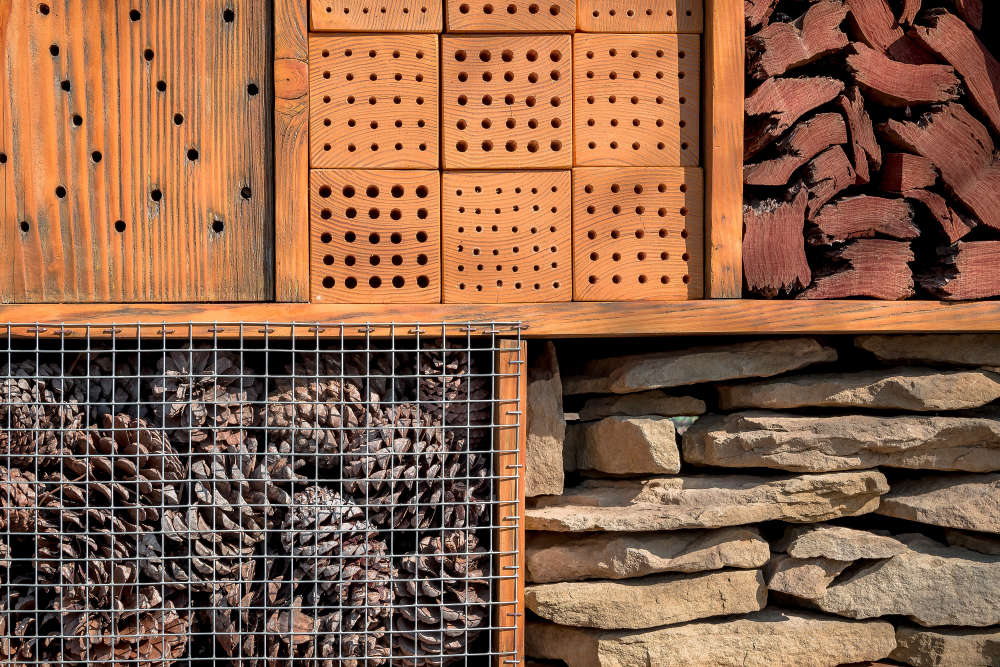 4. Switch to solar energy
Upgrading the lighting to LED bulbs in your outdoor areas is an easy way to reduce your energy consumption, using up to 90% less energy than conventional halogen bulbs. LED lighting is a great alternative for outdoor lighting but so too are solar lights. With the summer sun beating down on your garden, you can charge solar lighting throughout the day to keep your party well-lit into the small hours. There are many options, from solar string to solar flood lights that provide a range of lighting solutions to cover your garden.
Furthermore, by going solar you can do away with extension cords and surge protectors. Modern solar lighting solutions often come with rechargeable lithium batteries which you can use to give your lights a boost to ensure your party isn't cut short on a day where there isn't much sun – this is the UK after all and we need a backup plan for bad weather!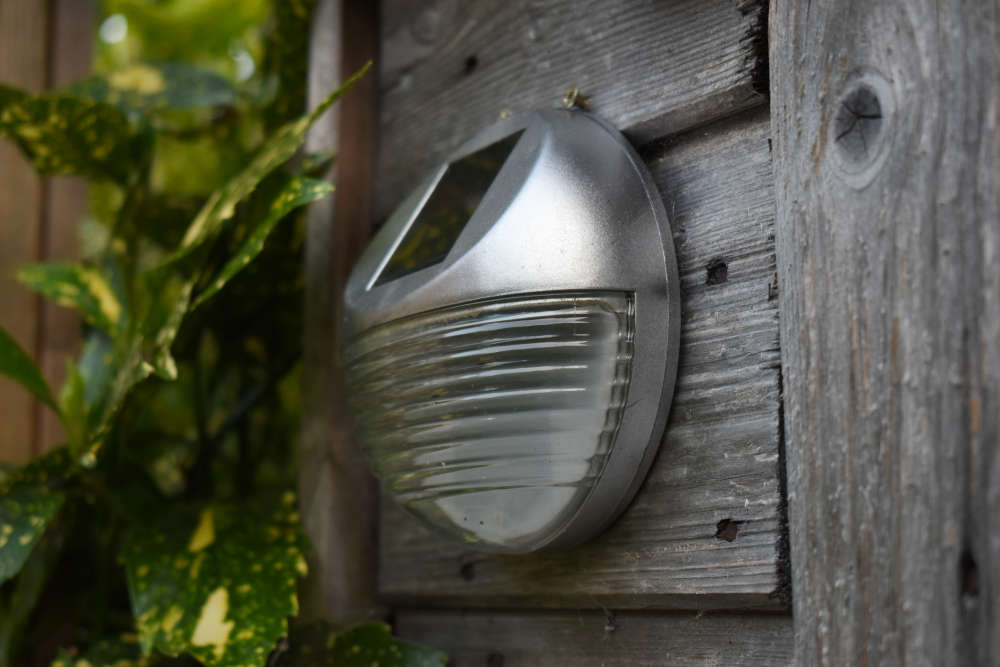 5. Collect and conserve rainwater
Each year there are reports of droughts around the world and even in the UK, there are times when the temperatures spike and our natural resources diminish. Hosepipe bans are increasingly common in Sussex and everyone can help make a difference by collecting rainwater.
You can use pipes that lead to a buttress, which in turn can be used for flushing toilets, washing your car or watering your plants. You can be even more water efficient by choosing plants that need little watering and a planting system that is as self-sufficient as possible.
6. Aim for zero waste
If you think about it, in nature there are no bins or landfills and everything that once lived in the natural world decomposed and treated the earth to its nutrients. We can use this cycle of life to enrich our gardens and try to live with a more zero-waste approach.
Creating a composting area using food scraps allows you to enrich your soil with the valuable nutrients we get from our meals. If you grow your vegetables, composting allows you to create a lovely circular approach to growing, which you can serve to your guests at your summer party.
Not only can you then use the food scraps from the produce you have grown to further enrich your compost but by growing your fruit and veg you reduce the carbon emissions involved in visiting the shop, plus the importing and packaging of those foods.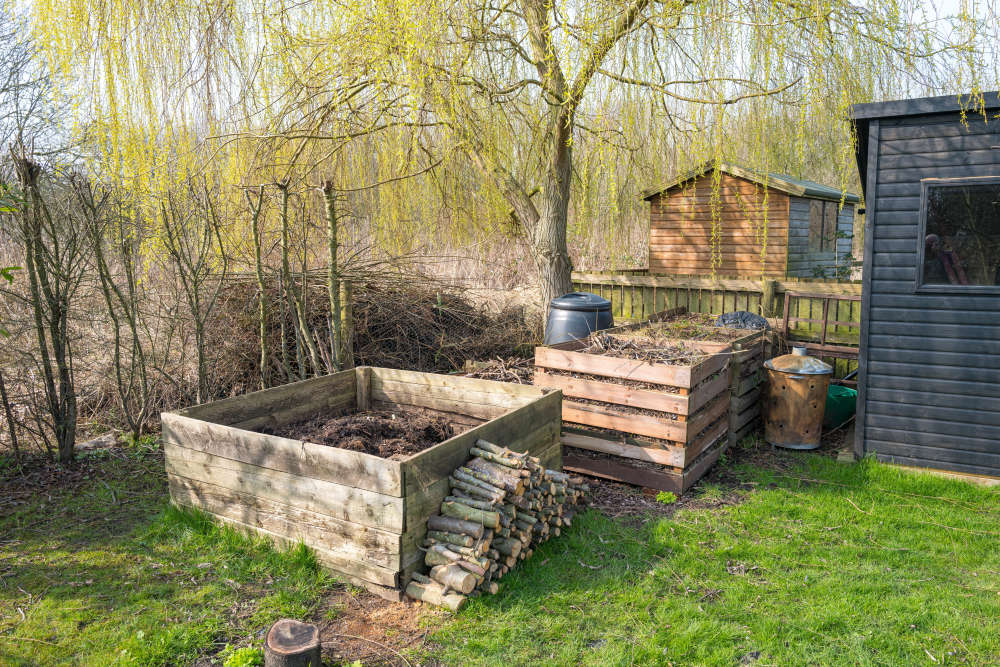 7. Use sustainable and renewable materials
When designing your garden for a social scene, it's important to be as responsible with the materials as possible to reduce your impact on the planet.
Consider reducing, reusing, recycling and repurposing as much as you can, from using reclaimed materials to build plant beds to upcycling garden furniture found in charity shops or online marketplaces.
8. Enjoy an eco-friendly garden party this summer
Inviting friends and family to a garden get-together is something everyone loves doing and by following these design tips you can help make a positive difference to the planet too.
From creating shady spots to reducing the need for cooling systems to allowing wildlife to flourish and switching to eco-friendly building materials, there are many ways to bring your summer party to life sustainably.