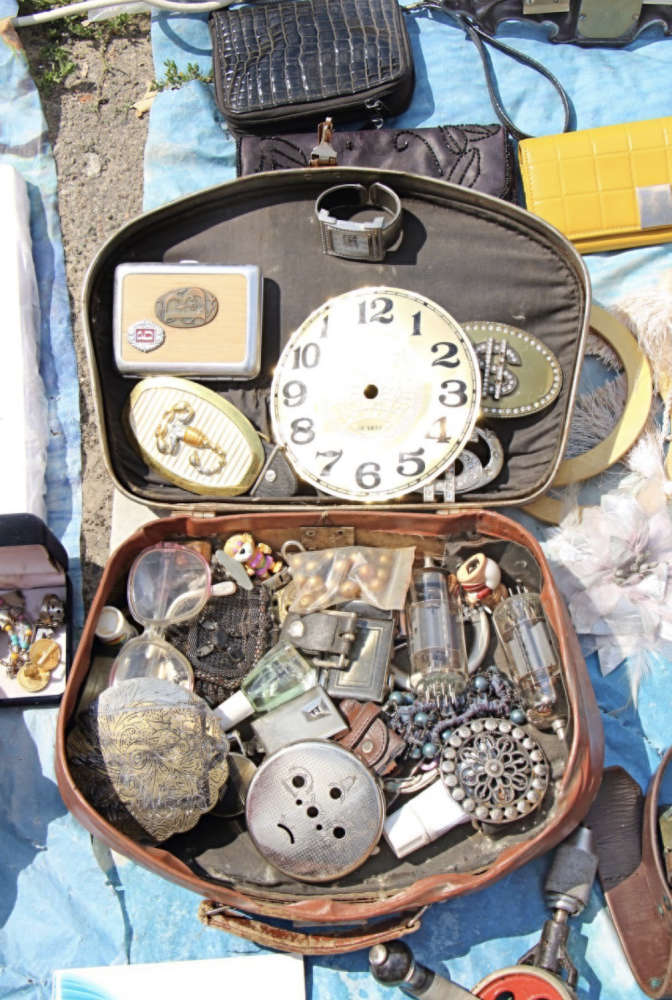 Today's trend for vintage has led to many of us buying retro goods and restoring valuable items that we cherish. Repairing and reusing something old that might have otherwise been destined for the dump, is also a great decision to make for both the environment and our budget.
[Image source: Deposit photos]
Whether you're keen to salvage some century-old furniture or lovingly restore a classic car, Sussex has a great selection of vintage events, repair cafes and even its own TV show for anyone interested in buying vintage or learning the art of restoration.
Repair family heirlooms at the Weald and Downland Living Museum
The joy of repairing rather than rejecting is reflected in the BBC's The Repair Shop series. Filmed on location at Chichester's historic Weald and Downland Living Museum, this popular show celebrates the art of repairing broken and long-neglected family treasures.
The Repair Shop highlights how meaningful it is to restore your much-loved possessions. For example, repairing a family heirloom like an antique clock passed down generations breathes new life into an object full of memories. Or fixing a childhood teddy might feel like getting back an old friend. Even practical items like worn-out radios and musical instruments, once belonging to a lost relative, take on sentimental significance after skilled restoration.
It's no wonder, therefore, that the thoughtful approach and skills of The Repair Shop resonate so much. If you'd like a closer look, fans of the show can enjoy a sneak peek inside the Repair Shop barn on various Open Days during the year. While the show itself might not be in production, you can pop your head inside and see the set.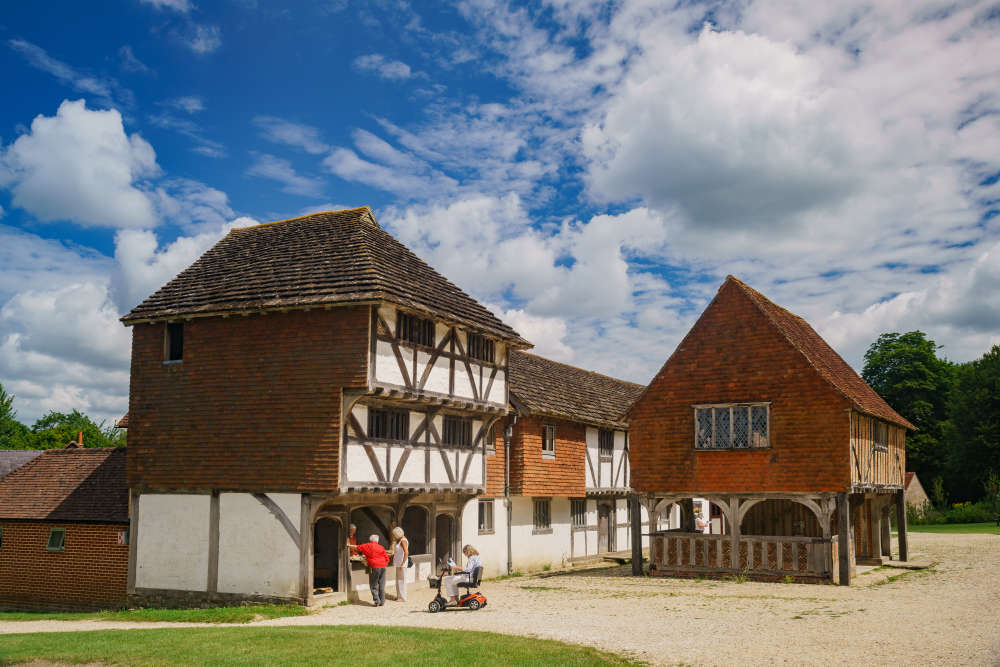 Celebrate classic cars with a touch of vintage glamour
For classic car enthusiasts, Sussex hosts a number of renowned car shows each year. The Goodwood Revival, an annual three-day festival, is held on the glorious Goodwood estate. In addition to its well-known Festival of Speed, this event attracts thousands, and features car racing with elegant cars polished and on display in all their glory. There is also a retro market and if you book a ticket, you'll be invited to dress up in vintage fashion in a nod to the show's 1950s glamour.
Whether you're an avid collector or passionate about tinkering with your car as a hobby, classic motor events are great for learning more about specialist car repairs. Seasoned specialists have the knowledge to handle complex repairs and offer tips on servicing cars on a regular basis, together with any other ongoing work needed. Vintage cars have intricate mechanical systems and customised bodies that require proper restoration techniques, such as major disassembling, repairing components and refinishing bodywork.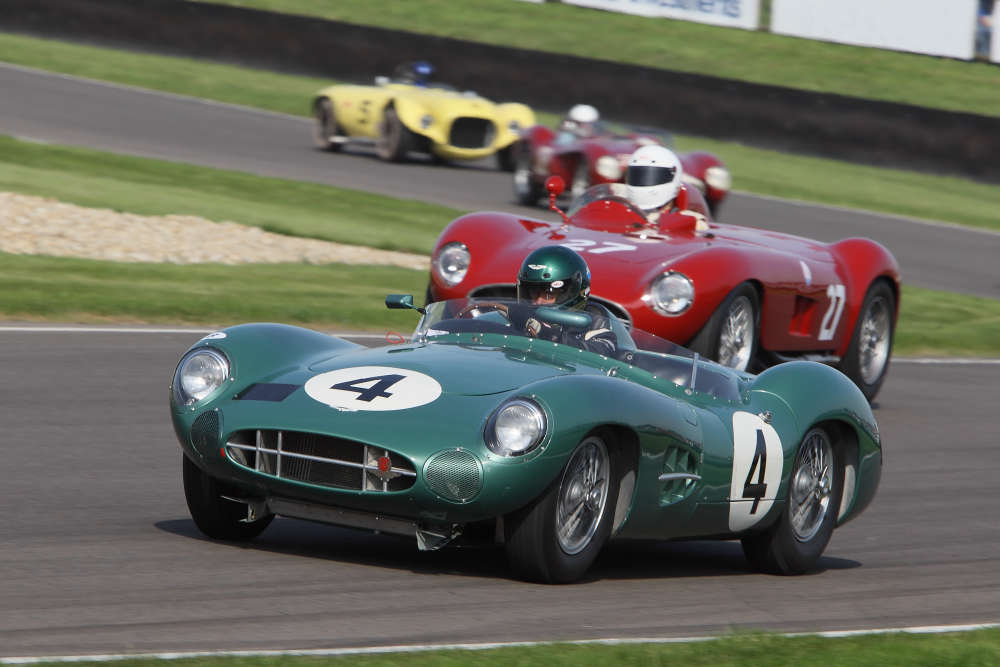 Acquire an ageing treasure from an antiques fair
For lots of people, the more scuffed the leather chairs or the more well trodden the rug, the better it looks in the home. For shopping the vintage look, Sussex has some of the best antique markets and shops in the country. Head to historic Arundel on a Sunday to browse the local antique shops below an imposing castle backdrop. Hampden Park in Eastbourne, meanwhile, has a large annual antiques fair. At this much-loved market, expect to find more than 50 dealers selling antiques, collectibles and unmissable vintage items for a fraction of their brand-new cost.
Ue Petworth is another pretty Sussex town with more than 30 established antique dealers scattered about. At their famous Petworth Park Antiques & Fine Art Show (in May each year), the local community comes together to showcase a wealth of antique expertise and prized older objects. Visitors can be tempted by the most impressive vintage selection from antique furniture and fine silver to decorative pieces and retro items.
Meanwhile, when it comes to clothing, more than 50% of people in the UK prefer buying vintage clothes. So, if it's old threads and accessories you're after, a visit to a Brighton Vintage Kilo Sale sells clothes by weight and is a fun vintage experience. The Brighton Antiques & Vintage Fair, held at the grounds of Brighton Racecourse, boasts more than 17 indoor stalls selling a variety of unusual used items.
Learn to restore items yourself
Restoring something old takes skill, care and loads of patience. Teach yourself how to upcycle furniture or damaged household items with a little love and attention. Restoring certain valuable goods takes some extra skill though. For instance, your 18th century cabinet might be hard, and restoring museum-quality pieces takes painstaking effort. The woodwork must be repaired and French polished by hand to achieve a smooth, lustrous finish. Broken veneers or decorative inlay needs to be redone to match the original ornate designs. This meticulous work is best left to professional restorers.
An expert's artistic talent and technical know-how ensures the end result recaptures the magic of the original. For cherished old treasures, it's therefore worth investing in a professional restoration job done properly. If you want to specialise yourself, West Dean College offers unique short and long courses focused on the art of specialist designs, craft and conservation. And, if you're keen to learn more about conservation projects in Sussex, volunteers can master how to preserve and restore precious soft furnishings, cushions, rugs and curtains at the prestigious Standen House.
Why restoring vintage has risen in popularity
In recent years, restoring and repairing vintage items of every kind has grown in popularity. Whether it's down to being eco-conscious, there is an enthusiasm for recycling and restoration. You are saving that object from the dump, reducing waste and lowering demand for producing new items.
Restoration and buying pre-owned goods also provides an affordable way to get great things with vintage appeal. Bringing new life to old treasures through skillful repair is, therefore, satisfying for so many reasons and does explain the popularity of restoration projects.
With The Repair Shop on our screens and many vintage events or markets to visit, Sussex is a community who loves breathing new life into pre-owned goods and restoring items to their former glory. From repairing a much-loved car or providing a new home for worn out goods, being sustainable and acquiring the skills to restore vintage goods can save you money and save sentimental possessions.