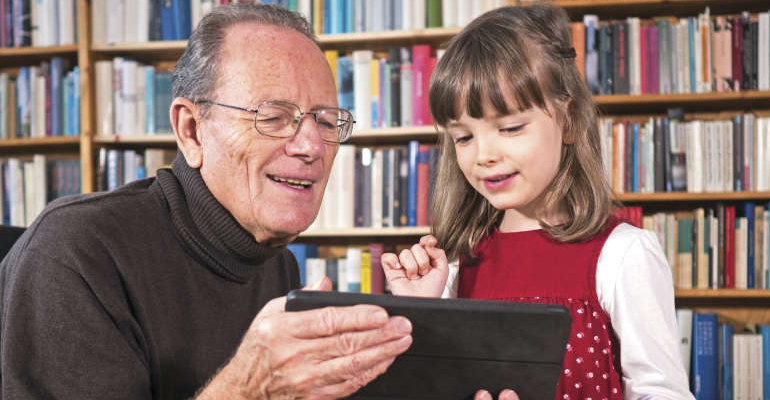 With access to more than you can imagine, you can expect the unexpected from your local library writes Jo Steele from the West Sussex Library Service
This September, break free from conventional library characteristics and explore some of the hundreds of events, activities for all ages, and digital resources that offer the opportunity to take every publication in the world home with you.
Did you know that if you live, work or even study in West Sussex you can join any of the 36 libraries for free?
A tale as old as time, the library has long been thought of as a quiet place with nothing more than books on offer. That couldn't be further from the truth…
While we firmly believe that inspiring the human imagination through reading can bring to life some of the best stories, we also encourage readers to explore far beyond the books.
In addition to a number of engaging events and activities, make the most of your unlimited access to our digital resources from anywhere in the world.
WEST SUSSEX LIBRARIES OFFER
With everything from family-friendly toddler time to business events, board games, employment clinics and author evenings, there is an event for everyone at our libraries.
Action adventure, classic or comedy, we have an enormous selection of books on rotation in 36 locations across West Sussex. Can't find what you're looking for? Want the latest release? No issue. Order in any book with a simple request.
With apps for everything, you can bring the whole library home. Whether you want to catch up on the latest issue of Vogue, listen to your favourite book or read to your heart's content with our E-Library service called Libby, you have access 24/7, 365 days a year to every story ever told.
Books aren't the only thing available to borrow. Your child can take home up to three toy bags (for up to three weeks, with no late fees) from any one of our library locations, so playtime doesn't have to end at home time. Our Rhyme Time events are always popular.
Shh no more! Long gone are the days of keeping quiet, we are more than just your local library. We are the meet-up point for you and your friends, our Knit and Natter groups have also become the coffee and cake spot for a catch-up and even the Dungeons and Dragons host for the battle of the century – the shared space is yours to enjoy.
With over 60 subject titles such as old-fashioned kitchen gadgets and food labels, containing various items to help stimulate those with dementia.
So what are you waiting for? Sign up now to get your library card, either online or through your local library and receive a monthly newsletter to tell you all that's going on.
For further information visit: www.westsussex.gov.uk/loveyourlocallibrary