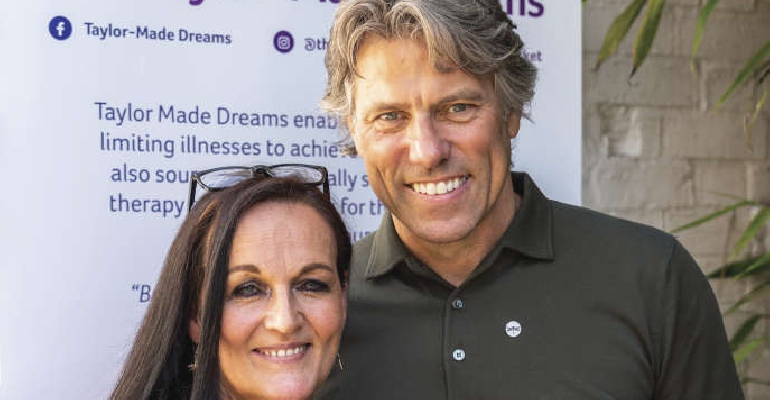 In 2008, aged 11 years old, Taylor Mitchell from Crowborough, son of Taylor-Made Dreams CEO Suzi Mitchell, was diagnosed with a terminal condition that changed his and his family's lives forever, as Adele Trathan discovered
It was in 2009 that Taylor and his mother Suzi, watched the film The Bucket List; a film about two cancer patients who write a bucket list of things they wanted to do before they die. After watching the film they decided to compile Taylor's own bucket list. Then two dear friends of the family, Julie Little and Trudy Yardley, began a fundraising campaign named 'Taylor's Bucket of Wishes' to help Taylor to achieve his dreams. Over the next two years, valuable funds were raised which meant Taylor could tick off his list and enjoy the precious time he had with his family and friends.
Laughter played a large part in Taylor's life, with his comedy hero being the wonderful John Bishop. When he was very ill, he often watched John's comedy videos with his family and Taylor's laughter filled the air which created some memorable times and smiles. Taylor was lucky enough to meet John in Nottingham in 2010 when John kindly invited him and his family to his Sunshine show.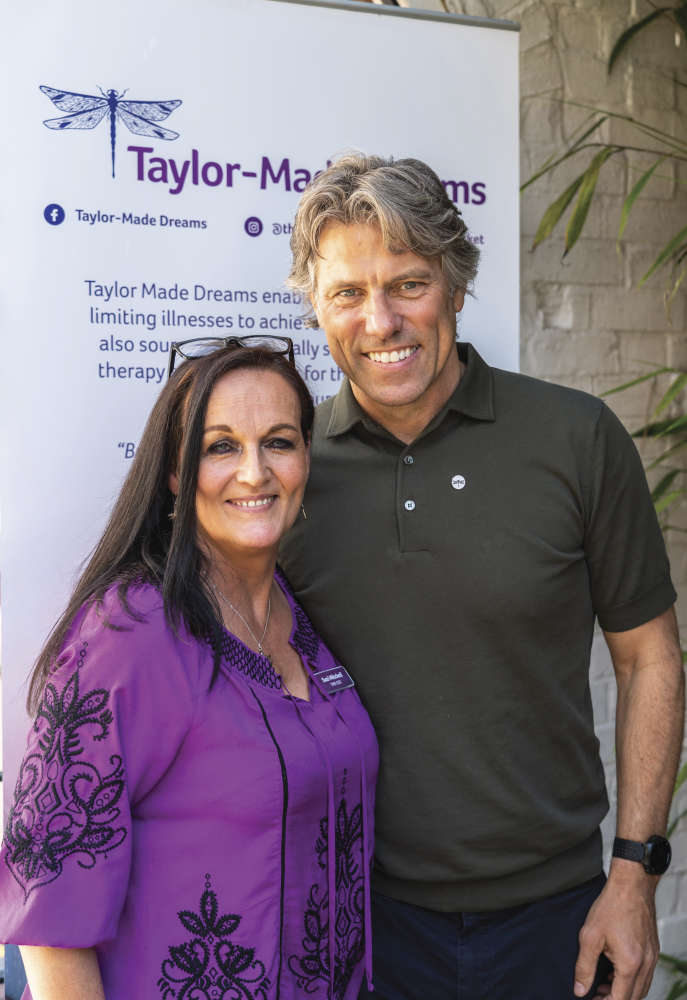 It was whilst fulfilling Taylor's list that Suzi decided she would one day set up a charity to do the same for other children with life-limiting illnesses. It was in 2013 that Suzi put her plan into action and worked towards making her vision a reality. With help from a friend in the charity sector, her plan came to fruition in just under a year and Taylor-Made Dreams became a registered charity in August 2014. Subsequently, John Bishop agreed to become the official patron of Taylor- Made Dreams and they are proud to have his continued support towards Taylor's legacy.
Taylor-Made Dreams enables children with terminal and life-limiting illnesses to achieve their dreams when time is so precious. It starts by helping the children write a 'Bucket List' of things they would like to do, people they would like to meet and things they would like to own. Once complete the aim is to make the wishes a reality. There is never a promise or guarantee to fulfil everything on a child's list although they do try their very best – luckily no child has asked to have tea with the Queen yet! To date the charity has gifted over 1,600 individual bucket list items or experiences, they have also sourced and financially supported holistic therapy and counselling sessions for children and their families. The treatments include reiki, osteopathy, holistic massage, hand massage and one-to-one or group counselling. So far more than 1,500 holistic therapy and counselling sessions have been funded across Sussex, Kent and Surrey.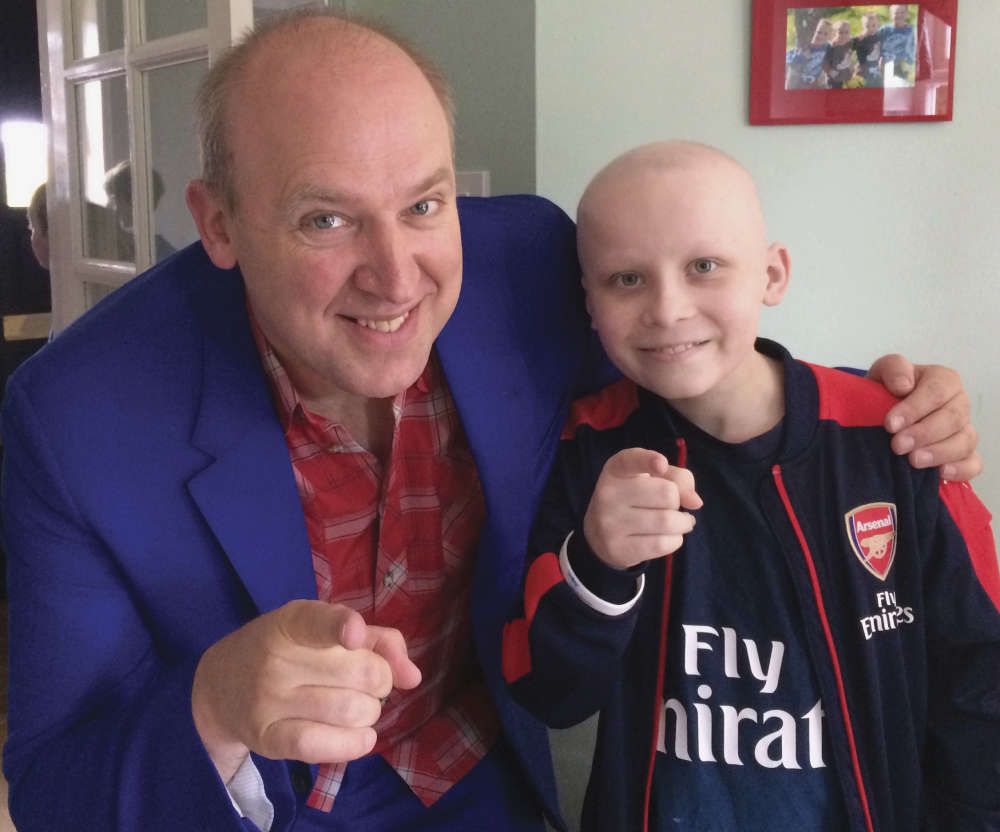 Taylor is still very much the inspiration for the charity, especially when it comes to providing and creating services. For example; Taylor was provided with a medical sheepskin fleece which gave him great comfort in his last months as it helps prevent pressure sores and helps with heat regulation, so the charity helps fund the provision of medical sheepskin fleeces. They also found taking Taylor to numerous medical appointments in London proved very costly so Taylor-Made Dreams offer Medical Travel Grants of £250 to help families fund transport to appointments.
To help create precious memories, family portraits and individual photoshoots are offered and then gifted on a memory stick containing all the images with their favourite one digitally transferred onto a canvas as a memory of their experience.
In 2021, Taylor-Made Dreams set up a technology loan library. The TLL provides hands-free communication aids for children who have limited or no verbal communication. Through the use of this special equipment, children and families are able to communicate, which is a very precious gift for all. The Taylor-Made Dreams Sibling Support Service was launched in 2022, to provide a space to the brothers and sisters of unwell children. Bespoke workshops are offered to siblings so they can connect with other children who understand their situation and who face the same challenges. Workshops have included visiting and volunteering at Willows Bird of Prey Centre, enjoying a performance of The Lion King in London, attending an escape room and having afternoon tea at the Waldorf Hilton. Next stop Thorpe Park for a day of laughter and scary rides!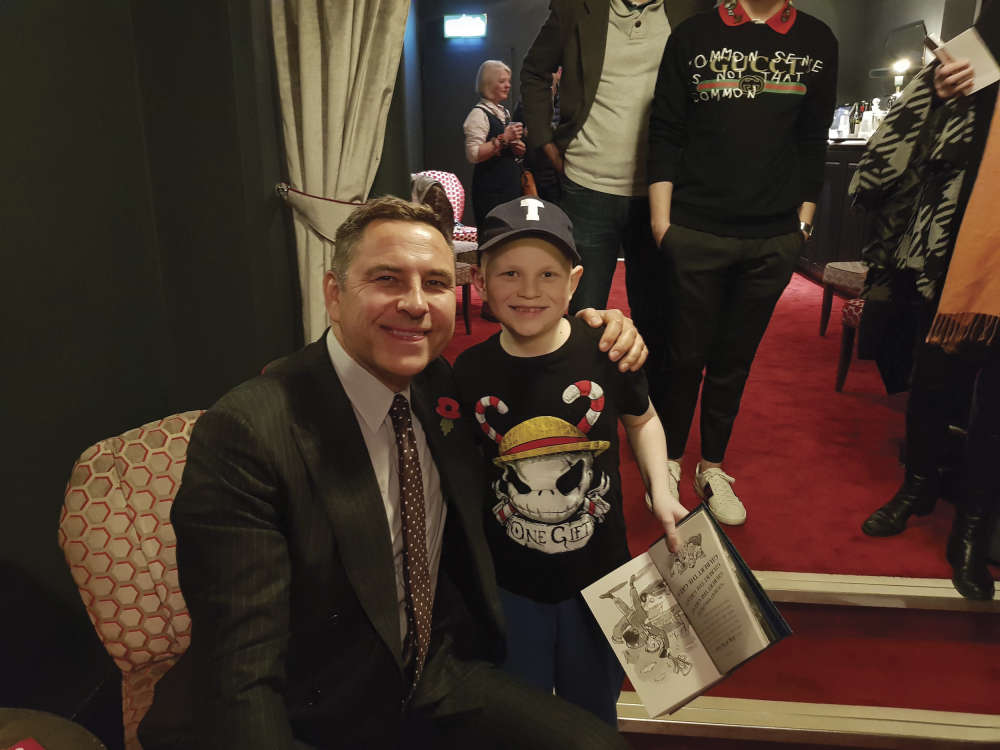 The dragonfly is Taylor-Made Dreams' symbol of remembering a lost loved one, so when the family say goodbye to their loved one they are presented with a silver dragonfly memory pendant with the name of their child engraved on the reverse as a precious keepsake.
Taylor's legacy continues to live on through Taylor-Made Dreams, raising smiles in the eyes of children with terminal and life-limiting illnesses across Sussex, Kent and Surrey.
If you would like more information or to become an individual monthly donor or corporate supporter of Taylor-Made Dreams, please contact:
Or follow on social media:
FaceBook: @TMDCharity
Charity Registration Number – 1158174