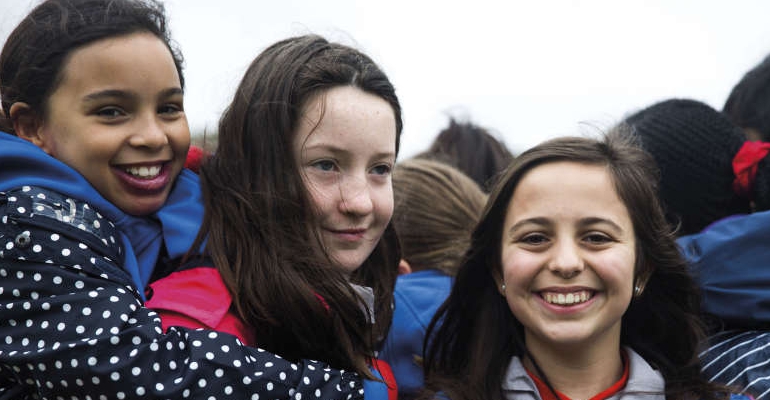 Where Cubs and Scouts are mixed, Guides is solely for girls aged 10-14, offering life relevant skills, friendships and plenty of fun along the way writes Robert Veitch
Girlguiding is the leading charity for girls and young women in the UK, with nearly a third of a million members. They're active in every part of the UK with more than 25,000 groups meeting weekly, powered by over 80,000 volunteers. Worldwide, there are more than 10 million girls and young women from 152 countries. Guides operate in units run by an adult unit leader. Units are made up of patrols containing 4-8 guides, run by a patrol leader and patrol seconder.
Guides offer the chance for girls to learn a multitude of skills, unearth hidden talents, develop self-confidence, make life-long friendships, develop leadership skills, teamwork and of course to have fun. There are six theme awards; be well, express myself, know myself, have adventure, take actions and skills for my future.
The bright blues and reds of 21st century hoodies and polo shirts have replaced those more severe looking blue blouses, skirts and hats of yesteryear. But some things remain and badges are one of them. Your daughter can choose from 93 including Conscious Consumer, Geocaching, First Aid, Human Rights and the Duke of Edinburgh's Award.
World Thinking Day takes place annually on the 22nd February, and asks Guides to think of each other and to consider issues relevant to them as well as around the world.
If the Guides was good enough to teach the Queen a few things, they're good enough for every girl.
West Sussex: www.girlguidingsussexwest.org.uk
East Sussex: www.ggsussexeast.org.uk