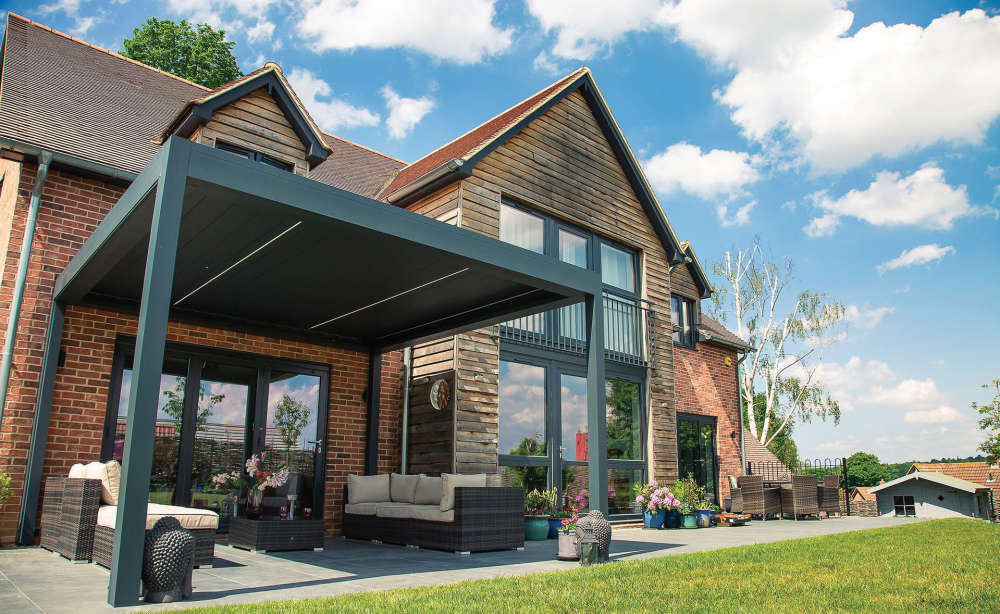 Making a home beautiful is something we all aspire to, but as Helen Stockton discovered when she visited Creative Curtains and Blinds, home improvements can not only look great but also keep you cool during the heat of summertime
ADVERTISING FEATURE
One of the secrets to a successful business is anticipating future demand, and Hailsham business, Creative Curtains and Blinds, are definitely ahead of the game. With record temperatures last summer, and increasing heat forecast for the future, keeping our homes cool will soon be a major preoccupation for us all. However, this local business stand poised to assist.
Creative Curtains and Blinds, conveniently situated opposite the Asda car park in Hailsham, are a well-established company. They have been in the town for twenty years and have a loyal customer base. Heading the business are the Ralph family: mum and dad, Alan and Tracy, with their son Callum. And it is Callum, in particular, who has set out to acquire considerable expertise in the science of shading.


"Air conditioning doesn't remove the hot air, it just adds cold air into the room," explained Callum. "It is expensive to run and is not good for the environment. The real secret to keeping a house cool in the summer is to keep the sun out."

And there are a range of solutions for doing just that. There are motorised sun awnings that not only shade the windows, but entire patio areas, keeping the house cool and facilitating outside dining on the hottest days. With built-in breeze detectors, if the wind gets up, they will automatically retract. There are also specific solutions for bi-fold doors. These have become particularly popular over recent years, allowing light to flood our homes, offering panoramic views of the garden, and blending the inside and outside to merge seamlessly. However, on hot days, all that glass can cause problems. External blinds and shutters that can operate electrically, cutting the sunlight out and keeping the room cool, can provide solutions. There are options, internally and externally, also for skylights and roof lanterns. There are also bespoke, aluminium-framed pergolas, with variable, built-in roof and side shading, and additional lighting and heating, to give the optimal outside living experience.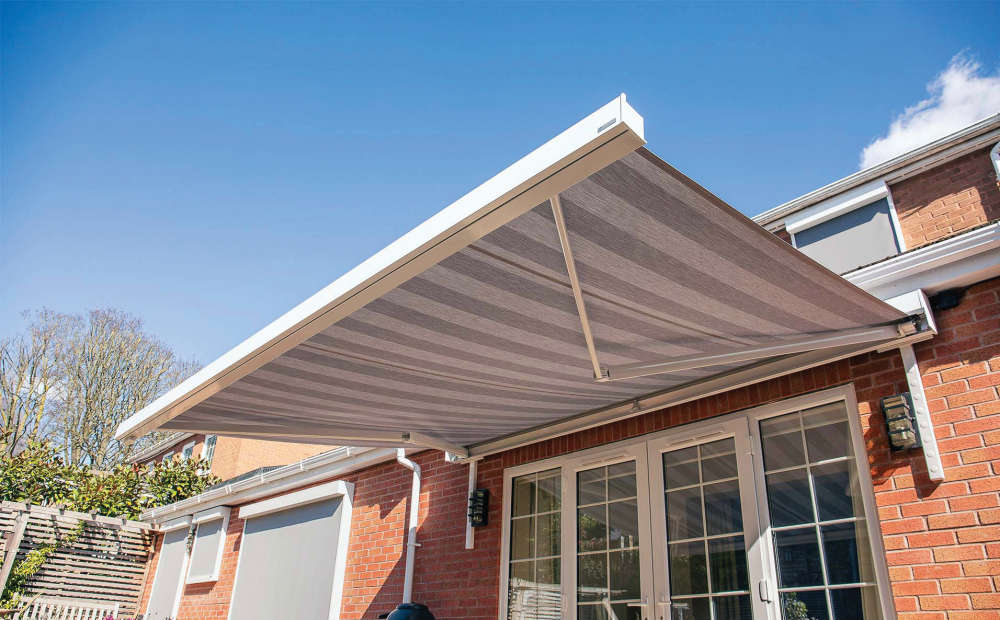 Creative Curtains and Blinds prides itself in offering a complete service, providing the full range of trades to complete an installation. They will take the trouble to tackle awkward jobs and are increasingly working with architects and property developers to build in appropriate shading right from the outset. They cover all of Sussex and Kent and have even worked in London for clients requesting their services.
"People tend to think about the heat in July and August," explained Alan, "but they really need to be planning their solutions now."
So why not follow the example of this local business and get ahead. It may not feel like it, but the summer will soon be with us, so keep your cool and explore the science of shading!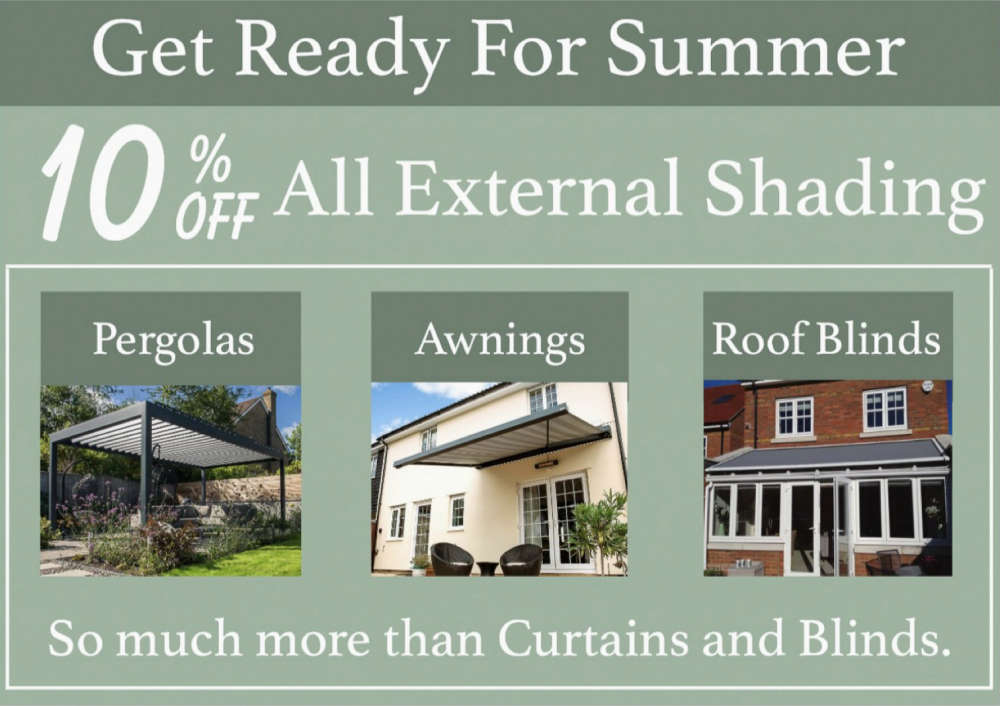 Creative Curtains & Blinds
9 North St, Hailsham BN27 1DQ
01323 844555
www.creativecurtains.uk.com