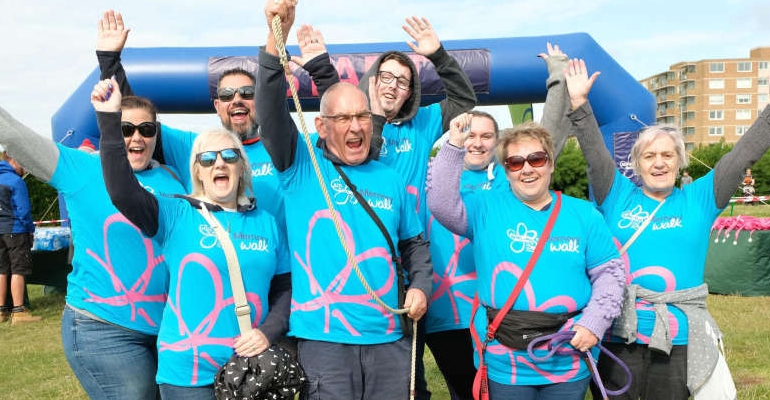 Alzheimer's Society Sussex Area Manager, Jacqui Justice-Chrisp reflects on the importance of the Brighton Memory Walk for people living with dementia in the area
Brighton Memory Walk is our flagship walking event in Sussex. Lockdown meant it didn't happen last year, so I am really looking forward to this year's event. We will be setting off in waves to adhere to social distancing guidelines and so all participants feel safe. It is always so wonderful to see the walkers with their families and pets come together to support people living with dementia in the local community. There are over 850,000 people with dementia in the UK with over 26,500 of those affected living in Sussex. The impact of coronavirus has been catastrophic on communities affected by dementia and it is wonderful for my team to have Brighton Memory Walk to look forward to. Our support services, including our Dementia Connect support line have been used over 6 million times since March 2020, which is staggering. I know the effort my team make to contribute to that statistic, and I am so proud of them all, particularly given how difficult things have been.
Personally, I am keen very keen for us to raise funds for research. Sadly, despite being the UK's biggest killer, dementia research is still chronically underfunded. We are lucky that in Sussex we have some incredible research projects. One innovative project I am particularly proud of is Time for Dementia which is an educational programme led by Brighton and Sussex Medical Schools and Alzheimer's Society.
Time for Dementia a multi-stakeholder collaboration between teaching colleagues, undergraduate healthcare students, families living with dementia, researchers, administrators, Alzheimer's Society, and other universities. The project is currently looking for families affected by dementia in Sussex to participate in their innovative research. If you are interested contact timefordementia@alzheimers.org.uk or visit our website. It is only by raising awareness and participating in events like Brighton Memory Walk that we can get take those vital steps towards a cure and improving care for people affected by dementia. Alzheimer's Society fund all types of dementia research, including how to better dementia care, improve diagnosis, and understand risk factors so we can find ways to prevent the condition.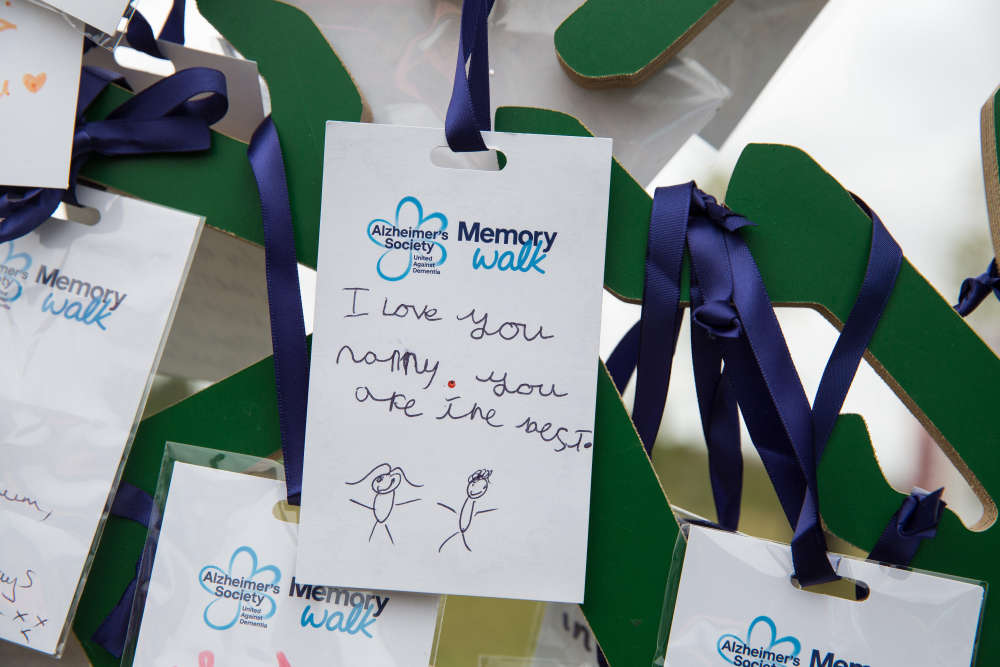 I am always deeply touched by the Memory Tree at Brighton Memory Walk; it is a tree sculpture that participants write messages for their loved ones on to honour them. In the end that is what Brighton Memory Walk is all about, honouring people who have dementia, and their families. For this reason, I hope you will join me at in Brighton Memory Walk on 18th September 2021 at Hove Lawns No.1 to unite against dementia. People can also organise their own Memory Walk at a time and location of their choosing if you cannot make that date.
To sign up to Brighton Memory Walk visit https://www.alzheimers.org.uk/memory-walk/find-a-walk/Brighton and if you need support call Dementia Connect on 0333 150 3456 which is open 7 days a week.
Alzheimer's Society is the UK's leading dementia charity. We provide information and support, improve care, fund research, and create lasting change for people affected by dementia.