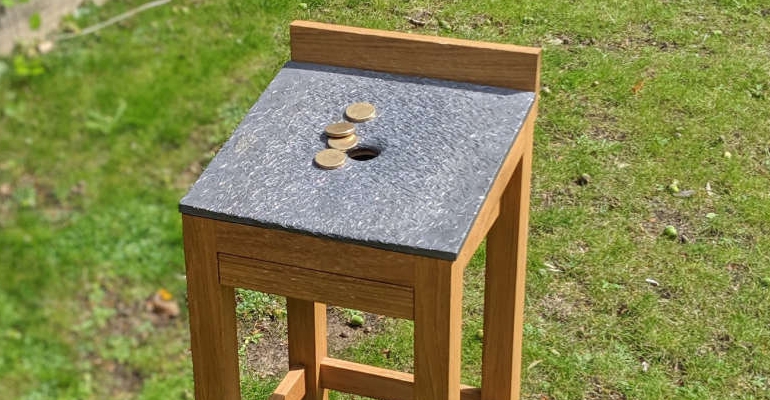 Before the advent of computer games, we British kept ourselves amused with more home-spun hobbies, sports and pastimes – many of which centred around the local pub. Peter d'Aguilar looks at parts of the county where it's legal to toss a toad into a hole, but in others it's a serious pastime
Another traditional game that used to be popular around the pubs of Sussex is Toad in the Hole, also known in some parts of the county as Dumps. As a more refined version of the coin-throwing game Pitch Penny, it involves tossing four brass coins or 'toads' at a square lead-topped wooden table with a hole in the middle, from a distance of about 8 feet, often from the oche used in darts. Its popularity waned with the advent of darts, as the toad table took up slightly more room and reduced available pub space for customers.
If a toad goes straight down the hole it scores 2 points, or 1 point if it lands cleanly on the table without hitting the back. If it hits the back of the table or falls off, it is void. It is therefore possible to score a grand total of eight points per turn. Scoring is performed in a similar fashion to darts, counting down from 31. The first side to reach 0 wins the game. The first competitor throws two toads, with their opponent then throwing three. From then on, they both throw all four. Like darts, players must finish on the exact score required – scoring too many results in the player being 'bust'. At tournament level, participants play best of three, and best of five in the final.
The only known league in the UK is based in East Sussex, consisting of three divisions and roughly twenty teams from pubs around the county. Lewes Lions Club did run an international Toad in the Hole competition until the Covid-19 pandemic interrupted proceedings.