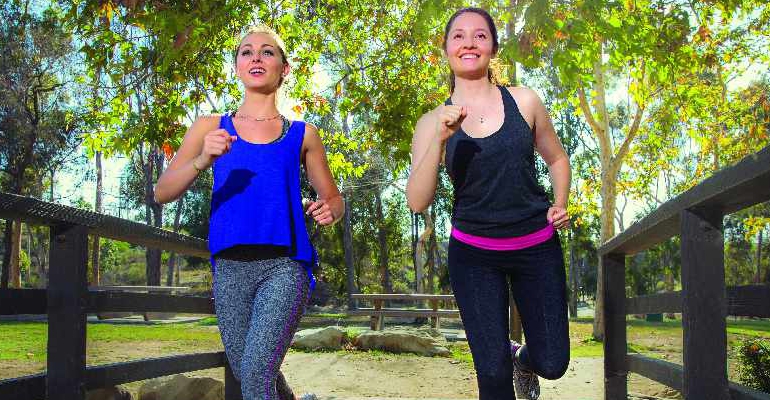 Our advice on social wellbeing at a time when friendships and family are more important than ever
The value of friendship can never be underestimated. We all need someone to laugh and cry with, share our deepest fears and secrets with and celebrate life's big moments with.
Friendships are the bedrock of a healthy and robust sense of wellbeing, and interacting with others can boost our physical, mental and emotional health as we bond over shared experiences and laughter.
Sadly, the global events of 2020 and the need for social distancing left many of us feeling lonely and isolated, especially those shielding or working from home.
Naturally we miss our families, friends and colleagues, but it's important to find new ways to connect, as a strong social network is one of the best ways of coping with these challenging times.
To help you to maintain and even develop new friendships, we've put together some ideas to inspire you.
Maintaining Friendships
All friendships benefit from shared experiences and activities, and it's worth investing time staying in regular contact with friends via video calls, messaging and regular phone calls. For friends you haven't seen for a while, sending a letter or postcard can be a lovely way to reconnect.
If you enjoy regular activities with your friends, try to maintain them online by watching a film at the same time while video calling, enjoying a virtual coffee or meal together, playing games and taking part in quizzes, or setting up an online book club.
For those no longer shielding, there is also the option to meet for a socially distanced walk, coffee or meal out.
Making New Friends & Connections
Making new friends can also help to overcome feelings of loneliness and while it's not easy during these difficult times, it's also not impossible. Start slowly and do not put added pressure on yourself.
Remember that the main objective is to find a way of increasing your social activity which is enjoyable.
A good way to achieve this is to focus on an interest that motivates you and join an online group or course. Ideas for this include joining an online choir, language, arts and crafts, cookery, DIY or gardening class.
If there is no forum for discussions with your classmates, set up a WhatsApp group so you can begin to get to know each other better.
You can also volunteer to help and support others by joining a befriending scheme and becoming a phone buddy, fundraising for a local charity, offering to help a vulnerable neighbour and using any skills you have such as dog walking, baking or gardening to help those in your wider community.
Most importantly, do remember that this situation will pass and do make plans for the future, with plenty of sociable activities to look forward to.