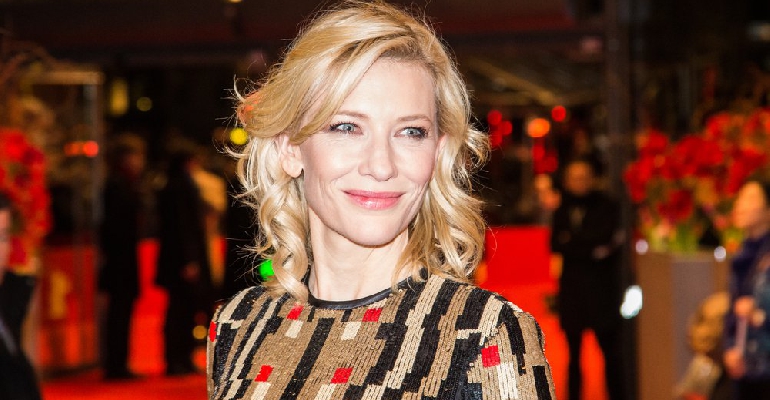 Whether they're born or bred, or put down roots in our beloved county, Sussex is full of famous celebrities who've either made their start or got involved in our community - each week we take a look at one of these fascinating figures…
Cate Blanchett, a name known to many and synonymous with talent and versatility in the world of acting, has enthralled audiences with her captivating performances on screen and stage. While many Sussex residents are familiar with her remarkable acting career, there are some lesser-known and intriguing facts about this acclaimed actress, who has resided in a large manor house outside of Crowborough for a number of years now. Here's six facts you may not know about the acclaimed actress:
1. Sussex Roots: Although born in Australia, Cate Blanchett has strong ties to Sussex. She has chosen the county as her home since 2015, drawn to its natural beauty and vibrant arts scene. Cate reportedly moved to a large manor named Highwell House, once home to Sherlock Holmes creator Sir Arthur Conan Doyle. Sussex residents can take pride in the fact that this esteemed actress has embraced their community and contributed to its cultural fabric.
2. Award-Winning Performances: Blanchett's talent has been recognized with numerous prestigious awards. She has received multiple Academy Awards, BAFTAs, and Golden Globes for her exceptional performances in films such as "Blue Jasmine" and "The Aviator." Sussex locals can celebrate the fact that this internationally acclaimed actress has garnered accolades for her craft.
3. Versatile Stage Performer: In addition to her screen successes, Cate Blanchett has an illustrious stage career. She co-founded the Sydney Theatre Company and has delivered captivating performances in acclaimed productions, including "Hedda Gabler" and "A Streetcar Named Desire." Sussex theatre enthusiasts can take pride in the fact that this esteemed actress has graced stages around the world with her remarkable talent.
4. Humanitarian and UN Goodwill Ambassador: Blanchett's compassion extends beyond her acting career. She has actively supported various humanitarian causes and served as a UNHCR Goodwill Ambassador. She is also known for having a commitment to refugee rights and her efforts to raise awareness about the plight of displaced people globally.
5. Sustainable Fashion Advocate: Blanchett is known for her elegant and fashion-forward red carpet appearances. However, she has also used her platform to promote sustainable fashion practices. As an ambassador for various ethical fashion initiatives, she encourages responsible consumption and supports environmentally friendly fashion choices.
6. Sussex Coastal Conservation: Part of Blanchett's love for Sussex extends to her dedication to preserving the county's stunning coastline in the past. She has actively supported local organisations working towards coastal conservation, aiming to protect the natural beauty and biodiversity of Sussex's shores.