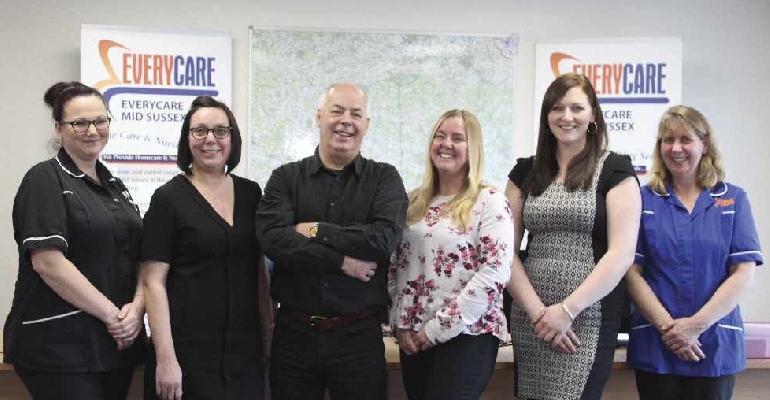 Advertising Feature: One thing we've learnt this year is the importance of home, so we sent Ruth Lawrence to meet David Dimelow to learn how Everycare can help individuals remain living in familiar surroundings as they become older and more vulnerable
One of the most important things the pandemic has taught us over the last few months is the importance of home. Crucially, vulnerable older people may not be aware that they have the choice to remain living in their own home, even though they may need regular or round the clock care.
I met David Dimelow who established Everycare in Mid Sussex in 2013. David and his team have received glowing testimonials from clients and their families ever since.
He explained that worried families may not realise their loved ones don't need to 'go into a home' because his team can provide affordable, compassionate care in those existing, familiar surroundings at home.
Domiciliary care means trusted staff visit clients in their own home, providing regular company; and undertake personal care, meal preparation, medication, laundry, shopping and cleaning duties. Carers can assist with outings, accompanying clients to medical appointments or to activities such as swimming. Once a client's specific needs are recognised, a tailor-made care package can be swiftly assembled and put into action.
People who have suffered injury or illness often need short-term support to regain their independence and with a tailored care package they can quickly recover their normal lives. There are no commitments, other than to give just a weeks notice when the service is no longer required.
David confided; although his team of over seventy care for in excess of one hundred clients he could provide care services for twice that number if more staff can be found
With the pandemic causing redundancies, Everycare can offer staff highly flexible work arrangements that can fit seamlessly with childcare needs or other work commitments. No experience is required because all the necessary training is in-house. Important qualities David's team are looking for include compassion, understanding, and empathy, plus an ability to listen and respond to the needs of the client. There are also opportunities to take care certificated qualifications Applicants must be able to drive as care is offered to clients over a wide area including BurgessHill, Haywards Heath, Cuckfield, Ditchling, Hurstpierpoint and several surrounding villages.
David stressed it is not '9-5 work' it's an opportunity to be part time or full-time, working hours to suit the individual carer. Pay is market-leading; carers receive a mileage allowance, holiday pay, pension, and are fully insured. The work is hugely rewarding and changes lives for the better.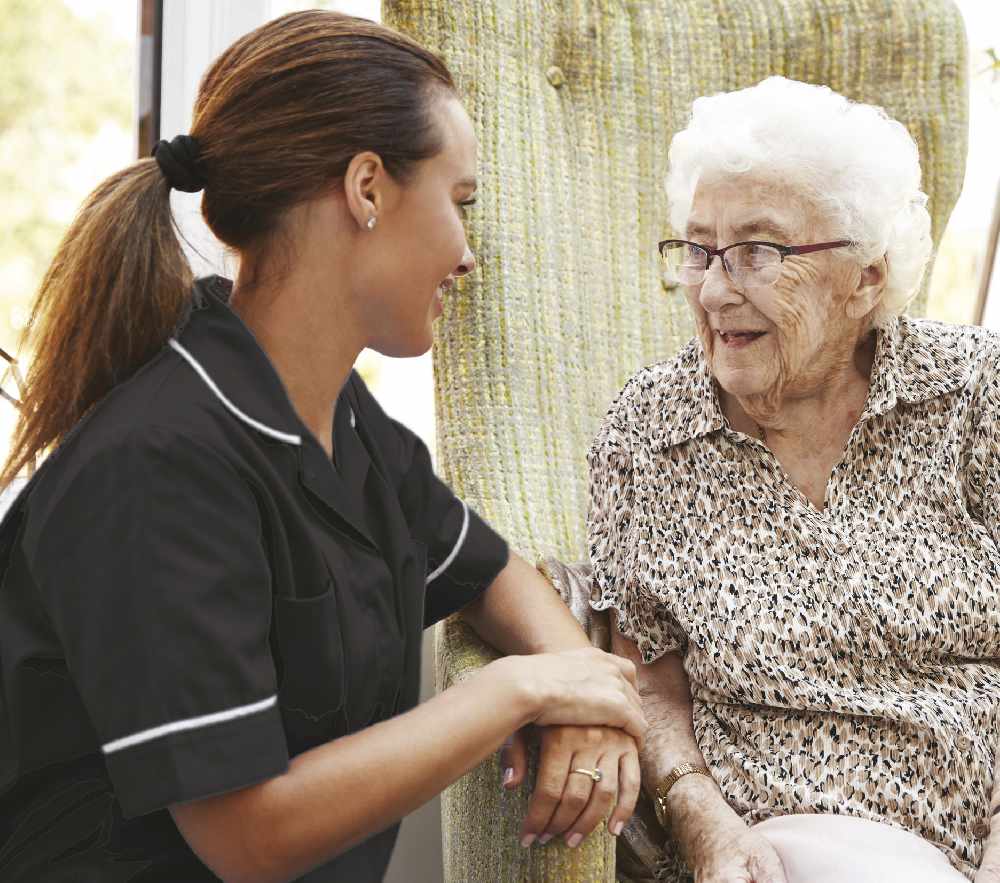 Keen to keep in touch with the grass roots of Everycare, David views individual staff welfare and the wellbeing of the team as a whole as just as important to him as client care, welfare and wellbeing.
Testimonials from clients' families speak volumes about the high esteem Everycare carers are held in by those they support. One gentleman wrote, "The Everycare staff have been far more than just carers" and were "quite extraordinary" in looking after his relative who was able to stay in his own house until the end of his life. Another man praised, "the carers who over the years looked after my lovely wife with such care and compassion." One lady wrote, "your care for my husband was no less than amazing which eased my stress and sadness with your kindness and understanding. Thank you from the bottom of my heart."
Anyone who feels their present employment does not acknowledge their value or reward their efforts would do well to consider working with people who need help to remain independent in their own home; something that we might all wish for in our later years.
Should the needs of a client progress beyond routine home visits, there is usually no immediate need for them to leave their beloved home for unfamiliar surroundings. Everycare offer '24/7 Live In Care' for those who require a continual presence and continual support. This may work out to be more cost effective than people realise. When a person is surrounded by familiar possessions in the familiar surroundings of the home and garden they have always known, they tend to feel more relaxed and less vulnerable to illness or emotional turmoil. Friends can still visit as they always have done, and families are reassured when they visit their loved ones at home where they may have lived a lifetime.
Once a client or family member has contacted Everycare, an initial home visit assesses specific needs and individual preferences, right down to how the client prefers their tea and coffee, how they like to be addressed and where they like to eat their meals. Carers adapt to meet the needs of the client, working around their routine to minimise change which elderly people often find difficult to deal with.
Remaining at home and living out those twilight years in familiar surroundings is a wish that most of us would like to fulfil.
Everycare are adept at providing the staff to keep clients at home; secure, happy and confident, able to live free from stress; allowing families members to relax – safe in the knowledge their loved one is being cared for, safe in the heart of their own home.
Everycare Mid Sussex
Address: 191-193 London Road, Burgess Hill, West Sussex RH15 9RN
Telephone: 01444 244770
Email: midsussex@everycare.co.uk
Website: www.everycare.co.uk