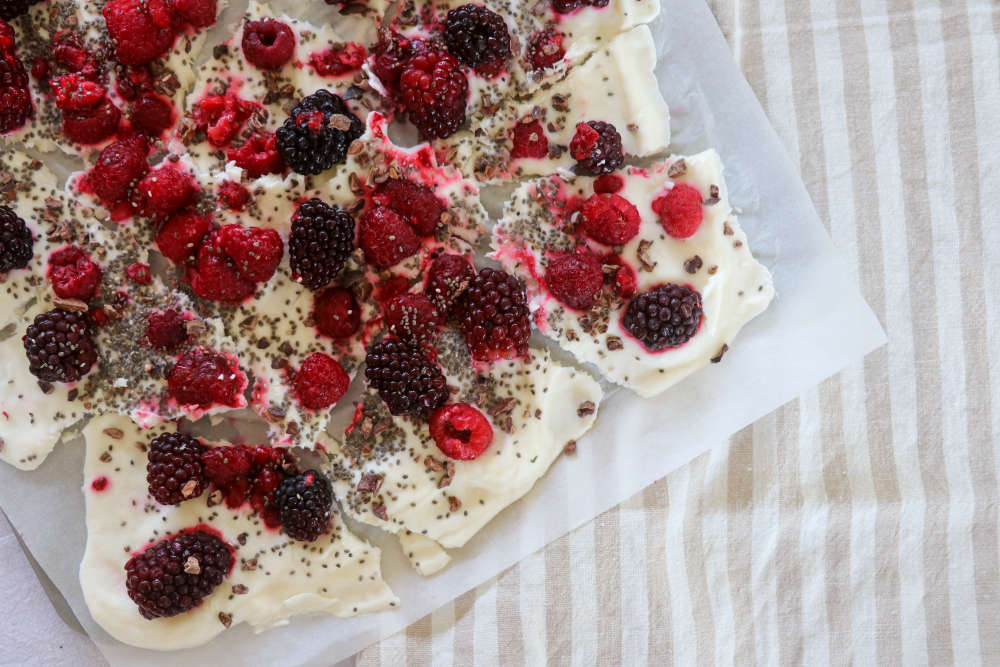 This recipe by Mary Goodsell is delicious eaten straight from the freezer. It is an easy, protein filled snack that will also hit that sweet spot!
TOP TIP:
You don't have to make this with berries, any fruit such as kiwi, mango or pineapple all work equally well

SERVES: 10

INGREDIENTS:
500g Full fat yoghurt of your choice
2 tbsp honey or maple syrup
1 tsp vanilla extract (optional)
300g mixed berries or fruit of your choice
Seeds, nuts, granola or similar as extra toppings (optional)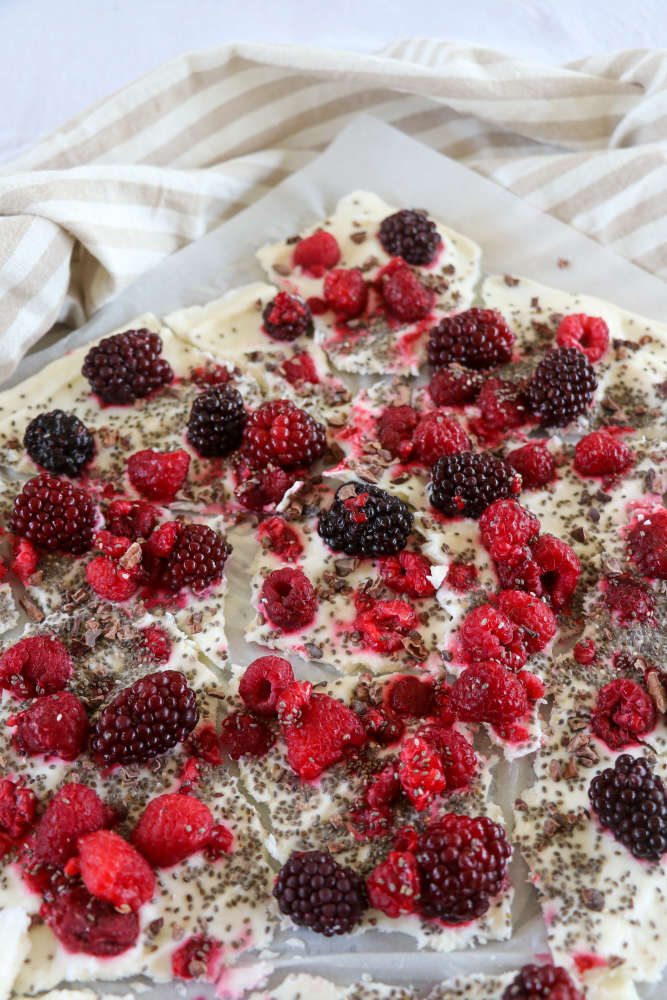 METHOD:
1. Line a baking sheet with parchment paper
2. In a large bowl mix the yoghurt with your sweetener and vanilla extract if using.
3. Pour the yoghurt mix onto the lined baking sheet and spread with a spatula to an even thickness of approx. 1-2 cm.
4. Top with your chosen fruit topping and sprinkle over any additional nuts, seeds or granola for extra crunch.
5. Freeze for approximately 3 hours and then cut into pieces and serve.
6. Any leftovers store in an airtight container, with pieces separated with parchment paper, for up to 3 months.