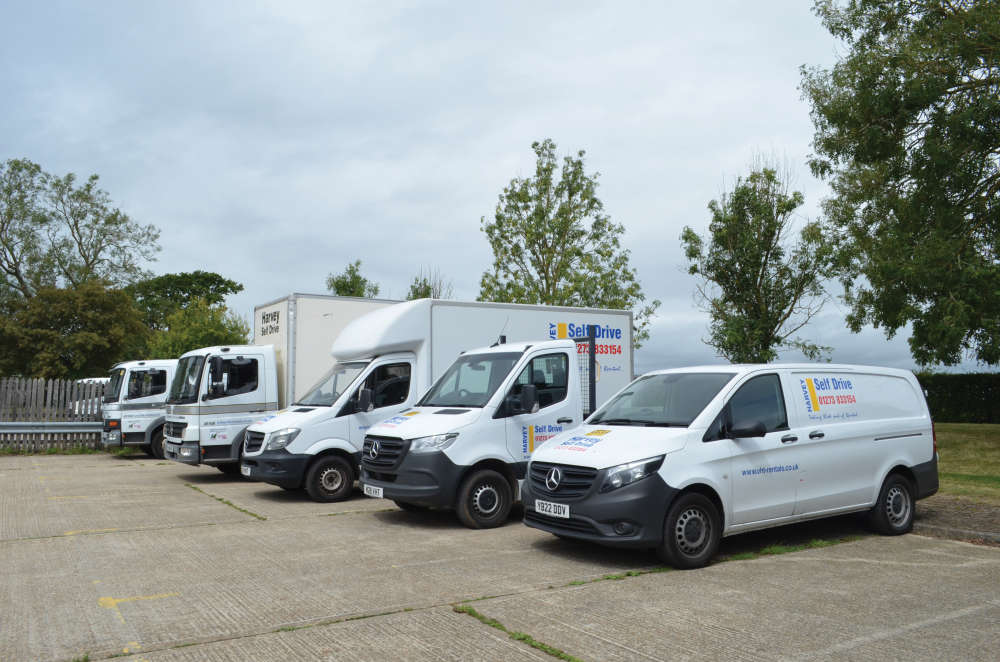 Advertising Feature: The world of Self Drive Vehicle Hire can sometimes be a confusing place, so it's refreshing to learn of a company that has the va va voom to keep things simple, as Robert Veitch discovered recently at Harvey Self Drive.
Harvey Self Drive was incorporated in 1973 and Michelle Marshall started work there in 1993, before purchasing the company in 2002. The workshop, yard and office are tucked away in the Sussex countryside near Hurstpierpoint, with glorious views of the South Downs.
"It's a year for anniversaries," Michelle told me, "and we are planning to celebrate all of them." She runs a team of four that includes Alan, Dan, and Dave the mechanic who comes in twice a week. "We're a friendly and professional set up, offering a complete and very competitively priced service."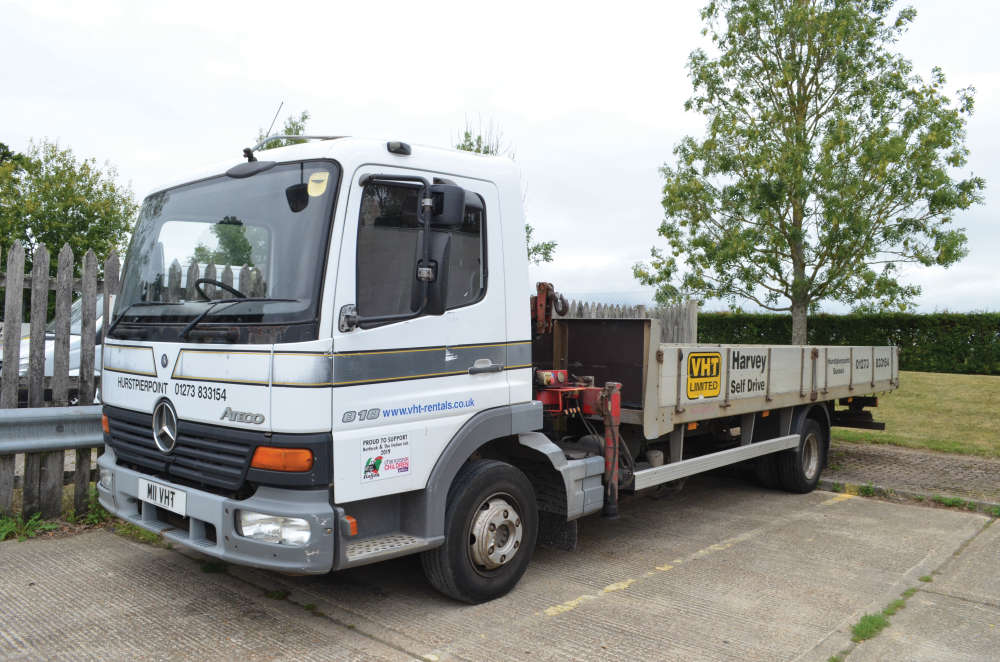 Harvey Self Drive runs a nearly all Mercedes Benz fleet, and they believe it's the largest independent in Sussex, totaling 33 vehicles, of which 70% are less than 5 years old. The fleet consists of short, medium and long wheelbase vans up to 3.5 tonnes. Moving up a notch, in terms of payload capacity and cubic footage, are the 3.5 tonne Luton vans with tail lifts. Next up are the 3.5 tonne tippers, and the 3.5 and 7.5 tonne dropsides. At the top of the pile are the 7.5 tonne box tail lift and the 7.5 tonne crane lorry, which are rarities in vehicle hire.
Payload capacity through the fleet ranges from 600kg to 3200kg, and in terms of vehicle space the fleet range is from 250 cubic feet to 1,100 cubic feet.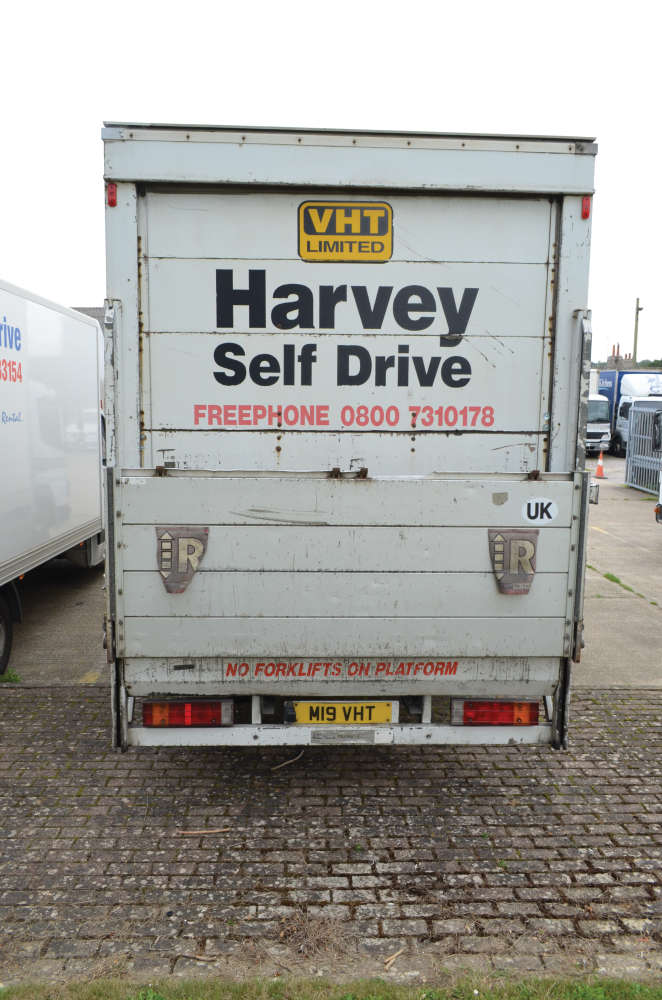 To be able to hire a vehicle, drivers need to be between 23 and 74 years of age. Drivers also need a clean, current licence, and must hold the correct licence category for the type of vehicle they're looking
to hire.
Michelle recommends the necessary paperwork be completed in advance to make the process seamless and straightforward when it comes to collecting the vehicle. "We encourage mutually convenient pre-scheduled appointments, so there's no waiting when clients come to collect the vehicle." It's more akin to 'click and collect' than being long and drawn-out affair. Michelle told me they also offer the convenience of on-site parking, so users "can leave their vehicle safe and secure, take ours and off you go."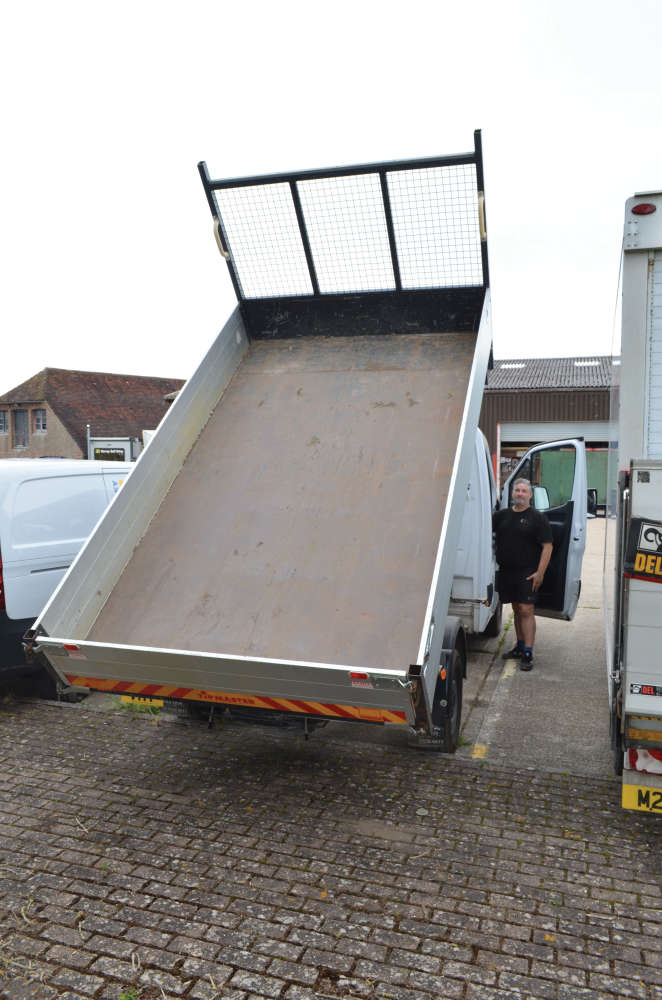 All vehicles are covered by a fully comprehensive insurance policy, so all the user needs to cover is the contents insurance, as per most standard UK household insurance policies. Every vehicle also comes with a 24-hour Mercedes breakdown cover as standard.
There are no mileage charges which means there's no need to worry if the journey is that bit further than planned or the driver decides to take the scenic route back home.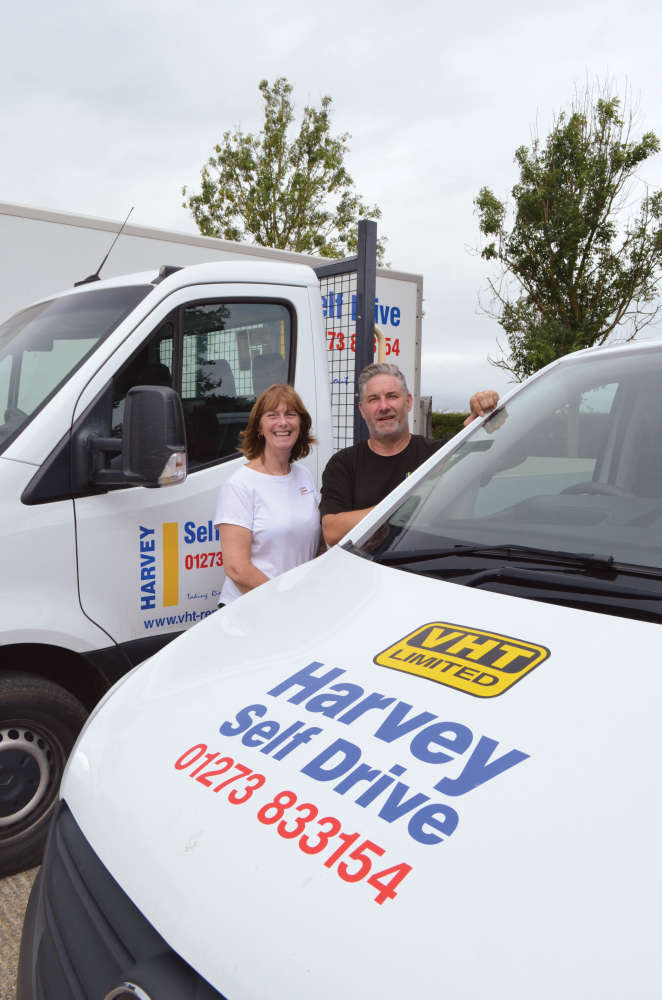 Off to Europe? That's fine with Harvey Self Drive for crossing the English Channel, the Irish Sea or the North Sea. For drivers heading into the expanded ULEZ zone there's no need to worry because most vehicles are compliant within the fleet (just check when booking).
The vast majority of vehicle maintenance takes place on site in the workshop. In between rentals, all vehicles undergo a 25-point roadside check that covers things like tyre pressure, oil levels, windscreen cleaning fluid levels, lights and general upkeep.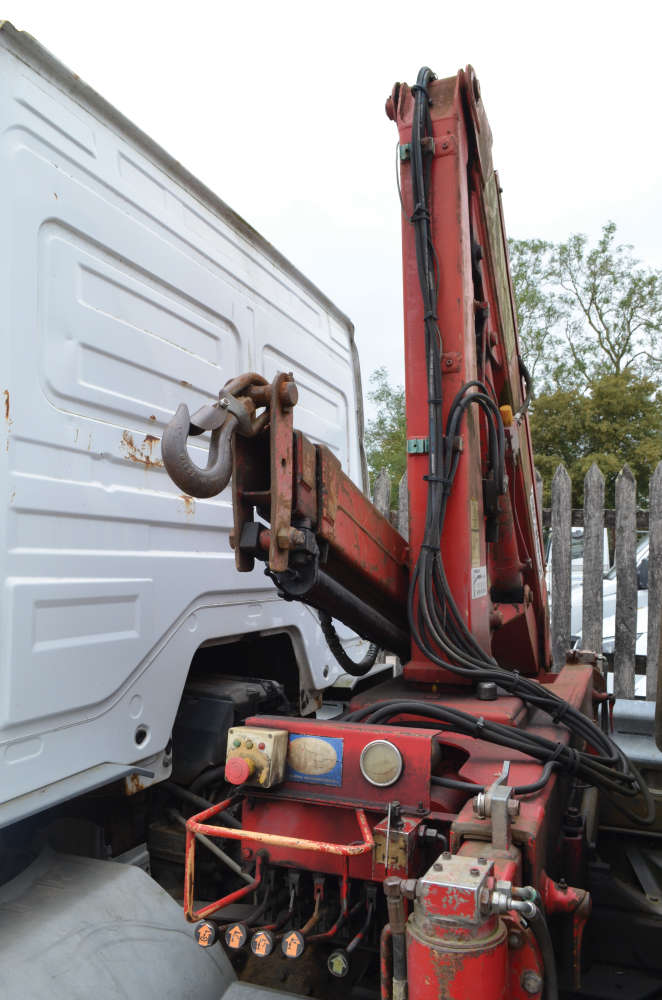 The duration of most vehicle hires is between a day and a week, although Michelle revealed, "two, even three months is not uncommon, and one has been out for almost a year, albeit with return trips to the workshop for servicing."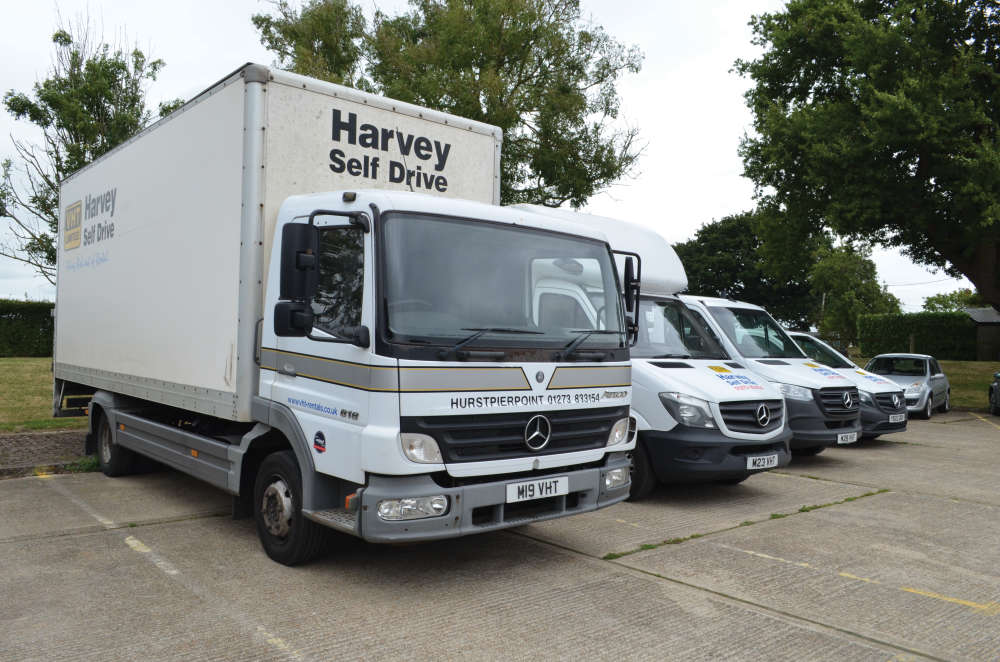 While we chatted, Michelle broke off a couple of times to deal with customers who were collecting vehicles. But those breaks were short and, by seeing the process in action, it highlighted how smooth and easy it all is. "Now you've seen it for yourself," she noted with a smile. Throughout our conversation Michelle's enthusiasm and knowledge shone through. She's clearly a woman who knows her spreadsheets from her shock absorbers, and the difference between her ECU's, ABS, VAT, and RPM.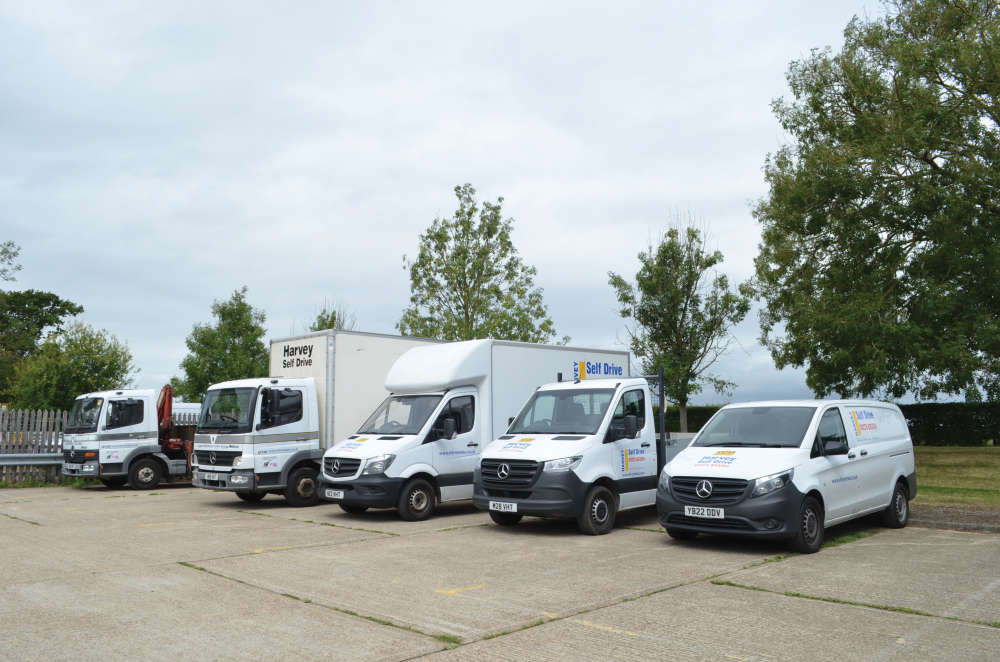 Being located close to the crossroads of the A23 and A272 means the location is easily accessible to main routes across the county. With the convenience of on-site parking, good customer service from a friendly team, and a fleet that covers most bases, if not all bases, it's easy to see why Harvey Self Drive has thrived over the last 50 years. It's why people who want to take the risk out of rental go to Harvey Self Drive. And that's definitely something to celebrate and shout about.
The office is open from 8am to 5pm, Monday to Friday, and on Saturdays by appointment.

Harvey Self Drive
Newhouse Farm, Cuckfield Road, Hurstpierpoint,
West Sussex, BN6 9LL
01273 833154
www.vht-rentals.co.uk
enquiries@vht-rentals.co.uk