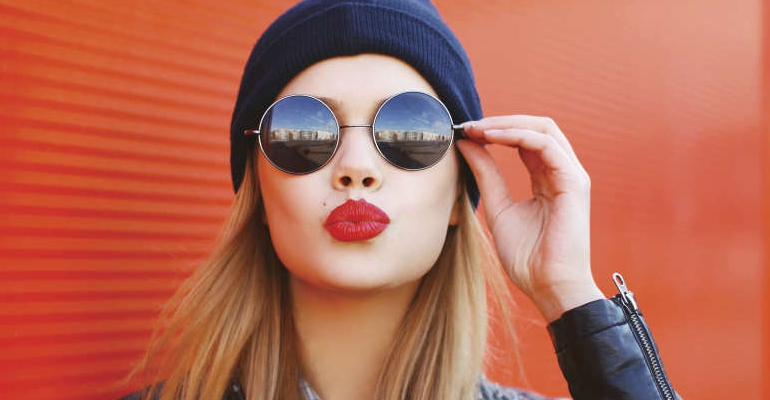 As the temperature drops welcome in autumn/winter dressing. Sara Whatley looks at some key trends this season
Fashion feels exciting this time of year. The new season is upon us and autumn/winter clothes and shoes are stacked up in the shops.
There are a few key trends to get on board with if you want to be a fashionista, but there are also tried and tested staples that I'm sure are already in your wardrobes. To be on trend does not always need a massive splurge; sometimes a few well considered updates will bring your current collection bang on point.
Let's start with a staple basic, but one that seems to be everywhere: the white tank top. There might already be one in your T-shirt draw but if not they are easy to come by and inexpensive too. Wear with wide jeans, tailored trousers, maxi skirts, blazers and knits – basically a white tank goes with everything.
If a new coat is on your shopping list, take to the skies and make it a bomber jacket. Padded, silk, leather, whatever your fancy, this jacket is an autumn season must.
Oversized is a key trend this season, which is in evidence across a broad variety of items: baggy jeans, oversized tailoring and blazers (make sure they have razor sharp shoulders though), and maxi length skirts and dresses.
Summer is always a time to flash a bit more flesh, but this trend is carrying on into the colder season too. Bodycon dressing sees sheer materials, sexy cut outs and skin-tight designs taking centre stage.
In direct opposition to this scant style is the annual lust for knitwear (hurrah!). As well as the staple long cardigans, jumper dresses and Aran jumpers, cosy twin sets are also big news. Just add pearls for a truly sophisticated take on the look.
Now to our feet. Shoes seem to step into two categories this coming season: sensible or party! On the sensible side of things you will find comfortable trainers, pretty pumps, preppy loafers and fashion wellies. And on the party side of things indulge in mega high platform or flatforms, everything adorned with buckles, fun heels (think angled towards the toe or novelty shaped), and pantaboots. What on earth is a pantaboot? Well, let me explain. A pantaboot is a pair of trousers and boots all in one, a bit like waders but much sleeker. Wear for the ultimate in leg lengthening looks. Just remember to keep them clean, as there is no taking your shoes off at the door.
If a pantaboot is a little farfetched (I don't blame you) then knee or thigh high boots are also a thing this season. Keep your legs warm for winter and look the part too. Happy styling!