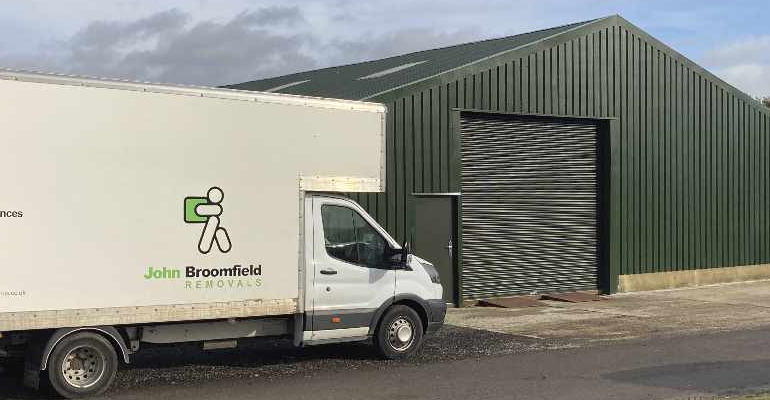 When the family pig farm was no longer viable, John Broomfield got into his van and trusted his instinct to initiate another venture. We packed up Robert Veitch and sent him to meet the family, to find out more about John Broomfield Removals and what they're up to now. (Advertising Feature)
It was an idyllic autumn day beneath glorious blue skies when I met mother and son, Liz and Will Broomfield in their home, at the foot of the South Downs, close to Ditchling.
The Broomfield family farm was once a pig farm, handed down through generations of the family. But the pork market fell away, making it a sad day when the old business finally came to an end. Disappointed but unfazed, Liz's husband, John Broomfield, began to deliver agricultural items for other local farmers. As a 'man and a van' he used a white long wheelbase transit and made a success of this new enterprise. John soon found himself moving the odd bit of furniture and the occasional student to university with the van full of belongings.
Liz recalled, "The trouble was, John began to get good at moving things, then he became too good at moving things and the enterprise began to prosper." John Broomfield Removals was established in 1998, the birth of a new business venturing into house removals full time. Since then the business has blossomed and they've been moving things for over twenty years. When John Broomfield sadly passed away Liz and her eldest son Joe took on the business in 2014 and continued working in the same way that John had built it up, and of course, still with his name. After helping out at weekends and during school holidays Will came on board full time in 2017.
John Broomfield Removals' reputation in the industry is generated from the hard work of friendly, professional staff and their high quality service. "We have lots of repeat customers, which accounts for about 70% of our work," noted Will. That original transit van is long gone; these days the company run a fleet of five 3½ tonne Luton vans. Each has a capacity of around 550-600 cubic feet, with a payload of 1,000 – 1,200kg and a tail-lift. The vehicles are clean and well maintained.
Will explained the company is far from local these days "We cover the entire county but go well beyond the boundary as well." So, if you're planning to leave beautiful Sussex and move to North Yorkshire, John Broomfield will get you there. Alternatively, if Great Uncle Felix is selling up and returning to Sussex from France, John Broomfield will bring his belongings home.
John Broomfield has been offering a packing and unpacking service for over 10 years and with highly experienced staff they can keep your belongings safe door to door. Will explains "We try to recycle packaging as many times as we can. Bubble wrap may gradually lose its bubbles, but it remains a useful filler. Our cardboard boxes can be used time and again before being recycled."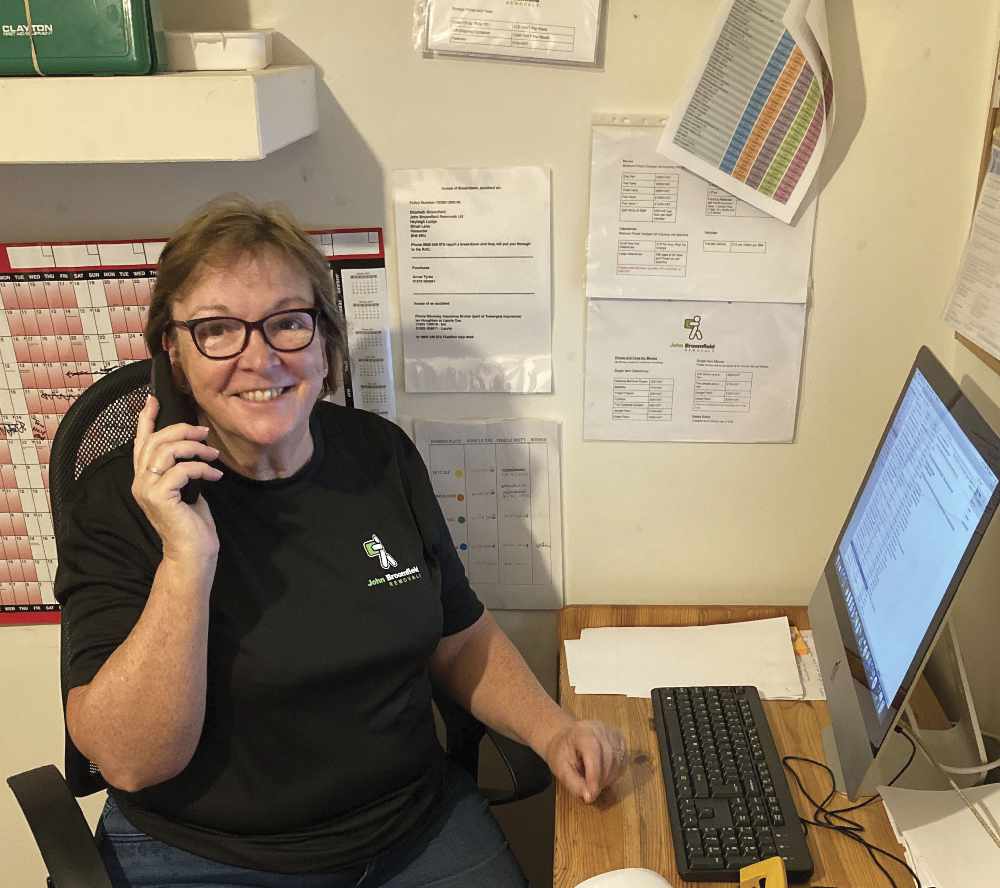 Liz explained "We have a brilliant team, they're hard-working, well presented, friendly and knowledgeable with a good set of customer service skills." She was keen to point out a family atmosphere still prevails, at the core, "everyone is round the farmhouse table at breakfast time, having a tea or coffee to get the day going."
Working alongside Joe, is long serving Tom Dryer, who has just racked up a decade of service. "A large part of our success is down to his go-ahead approach and forward thinking," said Will. "Tom and Joe are really admired by the rest of the team" as Will was keen to point out. "They both worked with my Dad and have the John Broomfield DNA, they helped lay down the foundations of what the business has become."
Both Joe and Tom are well placed to advise on the transportation of delicate items like antiques, as well as bulky items like pianos, double-fronted fridge freezers, ride-on lawn mowers, L-shape sofas or even grandfather clocks.
The rest of the hard working team is made up of Eugene Sibanda, Adam May, Craig Cohen and Paul Dench who is affectionately known as Grandad. "Paul is really the ace up our sleeve" declared Will, "he has his own 7½ tonne van which we sometimes use.
Recently the company opened a twin-storage facility. The external element consists of very smart looking shipping containers, which are accessible to lessees 24 hours a day, 7 days a week. The internal element is a new barn, which is populated with 35sq ft panelled wood secure storage containers. These are kept above ground level and are watertight. The barn itself is secured with shutters and lock-safe doors, watched over at all times by state of the art CCTV.
The barn is open from 8am – 4:30pm Monday to Friday and from 8am – 2pm on Saturdays. Both facilities are available on weekly, monthly, or annual leases. The site is fully insured too. So far households, businesses, students at university, folk who are travelling long term, downsizers and homeowners undergoing renovation projects have used the facility.
The company offer a house clearance service, linked to St Peter and St James Hospice, who take all the saleable furniture for resale in their shops. It's a charity close to the families heart "Dad, spent his final days there," remembered Will poignantly.
Liz enthused on the company link to the annual 'Wrapping Up Brighton and Hove' campaign each November. "Joe assists the charity, driving one of our vans, helping deliver second-hand coats to the homeless with fellow supporter Rob Griffiths." Last year, over 2,000 coats were handed out.
Being community minded, the Broomfield's store equipment for Ditchling Village Fair and Hurstpierpoint St Lawrence Fair. They also sponsor Ditchling Scarecrows thanks to a family connection via John Broomfield's sisters, Susie Marshall and Margaret Bovill.
John Broomfield Removals are fully insured for storage goods, goods in transit, and removals. Their website is clear, straightforward, and simple to use.
Joe Broomfield summed things up, "I'm extremely proud of how the team has helped the company grow over the last few years. I'm excited to see what the future brings and have no doubt that growth can continue with the commitment and work ethic of our team."
Whether it's large or small, simple or complex, near or far, you can be sure that John Broomfield Removals will deliver. There's far less stress when it's left to the best.
John Broomfield Removals
Telephone: 01273 890053
Email: move@johnbroomfieldremovals.co.uk
Website: www.johnbroomfieldremovals.co.uk