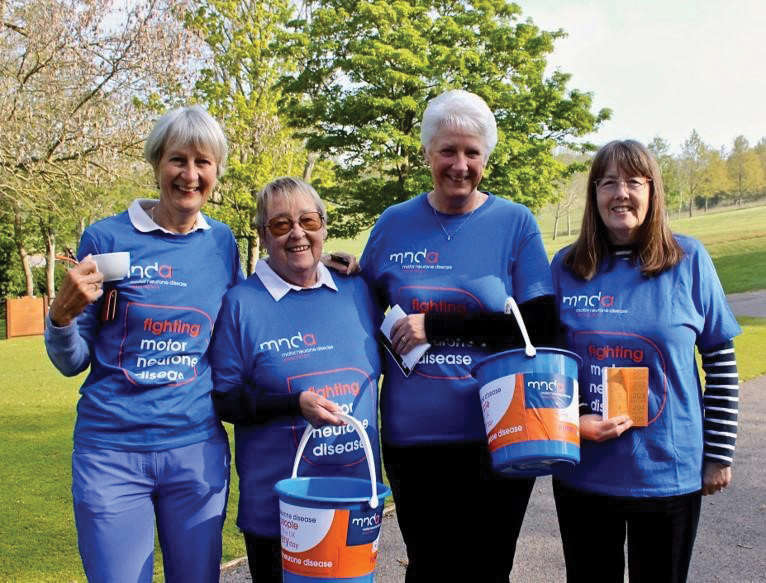 Volunteers play an important role for the Motor Neurone Disease Association, and the charity are actively looking for new recruits across Sussex as Adele Trathan explains.
Sussex has three volunteer led branches of the Motor Neurone Disease (MND) Association which carries out the vital work of raising funds to support people with MND and their families. The branches hold local meetings and events, offering home visits to those who prefer in-person support. Our volunteers are passionate in raising awareness of MND locally and campaigning to ensure services are meeting the needs of our members. The charity also plays a vital role in supporting the work of Sussex MND Care & Research Network based in Brighton to continue their important work in medical research and ultimately finding a cure for this most devastating of terminal diseases.
The branches are seeking to recruit new volunteers to be Association Visitors (AVs) who are central to providing support. AVs visit people living with MND to provide them with information, advice, support, and a friendly face: "Volunteers taking up this role really can make a meaningful difference, not just to the life of the person living with MND, but also their wider family," said West Sussex North branch chair, Julie Taghan."Following diagnosis, many people feel isolated and at a loss as to where to turn. The Association Visitor provides stability by acting as the all-important link between the family and the appropriate health and social care professionals. It can, of course, be a challenging and emotional role but it can also be extremely rewarding helping to solve the often-complex issues people living with MND face."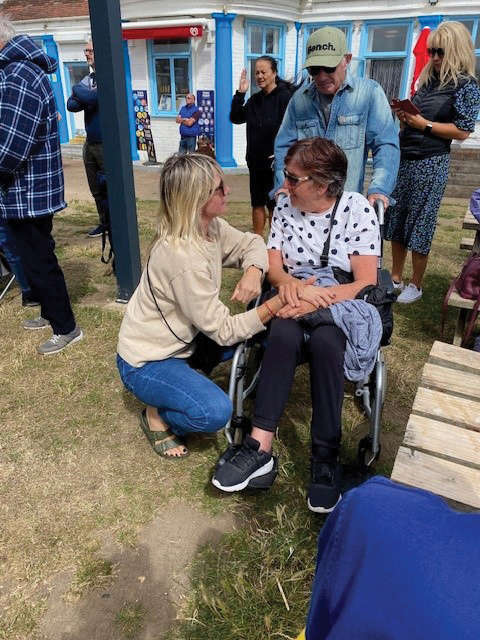 Chris Sheridan is an Association Visitor and vice chair of the branch. She explains that the role involves a time commitment of around 2 to 4 hours per week with full training and on-going support provided by the Association. "It is a vital, challenging and rewarding role providing volunteers with benefits such as self-development and the opportunity to make a difference in peoples' lives," she explained. "'I have met some amazing people and never cease to be in awe of their determination. It is inspirational and puts life into perspective."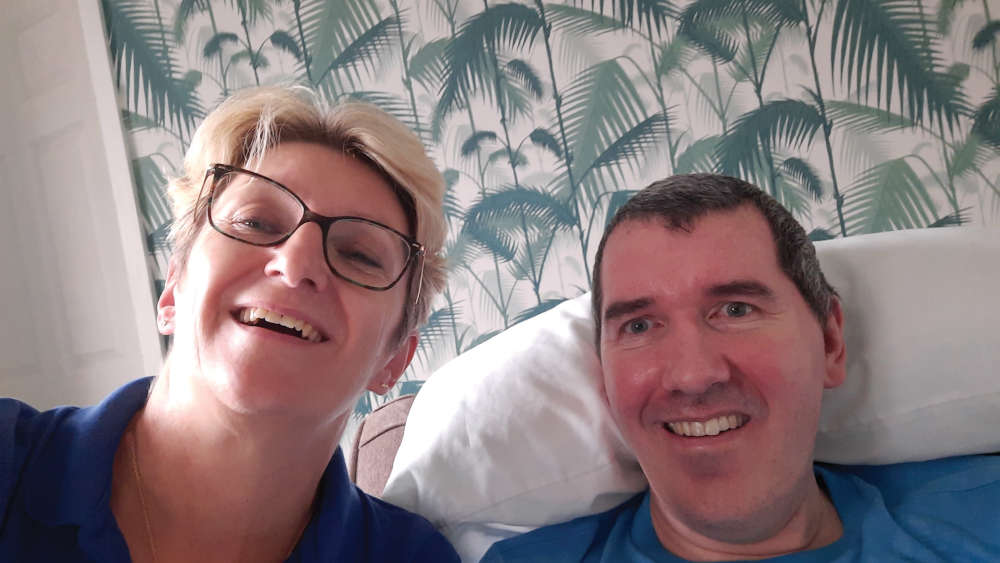 West Sussex North branch volunteer Sue Sheppard works closely with Martin Comper, (pictured) who lives with MND, and his family in Horsham. 'Team Comper' are all keen to get involved with fundraising, but Martin said, "We can't do it without the help of people like Sue who give up their time to make sure things are done properly. We cannot thank her enough for her support."
Volunteer Sue said, "it's amazing to see the resilience and the willingness to still give back that people living with this brutal condition can still muster, despite their obvious difficulties."
Sharon Bass, chair of the East Sussex branch explains, there is a need for new recruits in several roles. "We would love to hear from people living throughout Sussex who can help us continue to provide our vital services, ensuring that those living with MND, and their families don't have to face it alone. For example, we are looking for Association Visitors in the Eastbourne, Hastings and Bexhill areas of East Sussex as well as a branch secretary. My colleagues elsewhere in Sussex are also looking for Association Visitors in the Horsham, Crawley, Burgess Hill and surrounding areas of West Sussex. We also need a newsletter editor and volunteers for some more general support. They will receive excellent support from other members of our volunteer team, including training, where necessary."
For more information, please contact: julie.taghan@mndassociation.org Chair of West Sussex North branch.