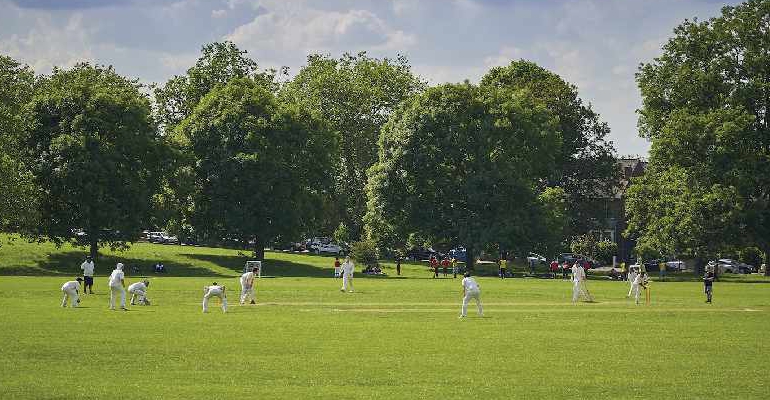 It's that time of year when clinking spoons start stirring tea in china cups whilst knives slice through scrumptious fresh cake. It's that time of year when the crack of leather on willow begins again in earnest as Robert Veitch reports
Legend has it that cricket began in Sussex and that Arundel, formed in 1704 is the oldest club in the county. Sussex County Cricket Club, formed in 1839, is the oldest of all the county sides. It took them until 2003 to win the county championship. They won it again in 2006 and 2007.
At the foot of the South Downs in the village of Hurstpierpoint, the cricket club has been batting and bowling since 1717. With the 2021 season underway, this progressive and inclusive club is noted for a family focused, welcoming nature at its Fairfield Recreation Ground home.
In recent years, 2-lane cricket nets have been installed and a state of the-art bowling machine has been obtained. For 2021, 2 roll-on cages have been purchased for training sessions on the practice wicket. The evolution generated at the club during the last decade is remarkable. A solitary men's team has become 200 members across 6 adult sides for men and women, plus junior teams ranging from the U9's to U16's. Once a male domain, cricket is now a sport for all.
Like teams across the land, Hurstpierpoint struggled through 2020. Being community minded, the club has chosen to forego the normal £40 fee to sponsor the match day ball this season, preferring to offer the opportunity free of charge to businesses within the parish boundaries. It's a small but generous gesture to help local businesses get back on their feet this year.
Club President Dave Parsons has been through the ritual of strapping on his pads and walking out to the middle, willow in hand, to represent the club since July 12th 1970, when he scored 75 in his debut against Guildford Referees. 25,012 runs and 1,331 wickets later he has staked a claim as a genuine all-rounder, something referred to not so long ago on Test Match Special, with former England Captain Michael Vaughan commenting, 'Dave's best years are ahead of him!'
Hurspierpoint's pavilion has been around almost as long as Dave Parsons, though in contrast its' condition has markedly improved over the years. One upside of Covid-19 has been the chance to give the pavilion a facelift and new lease of life. There's a nod to club history with honours boards and nostalgic photos.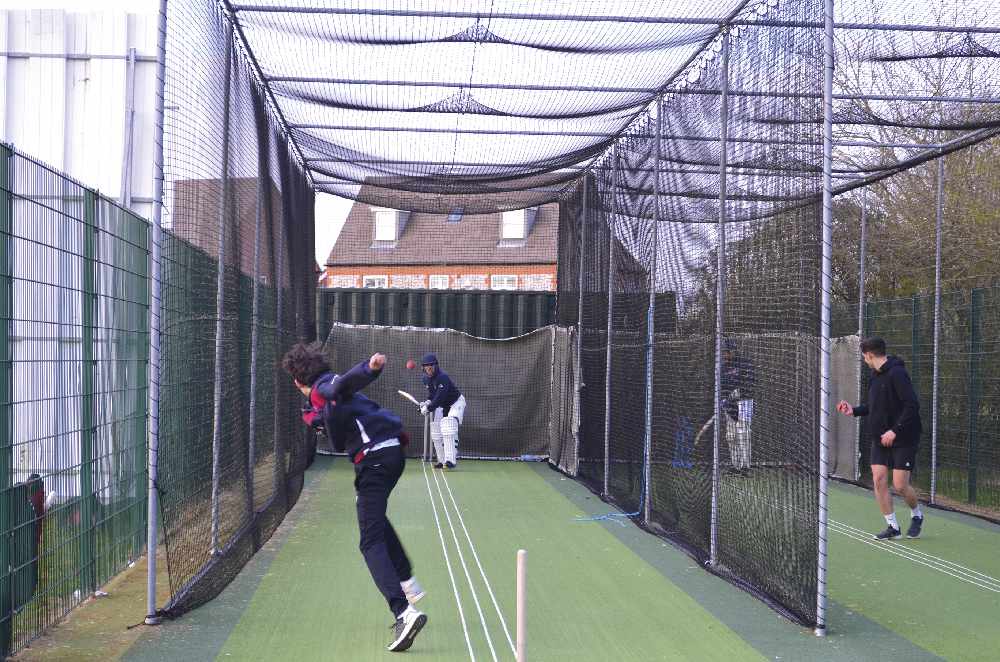 The biggest cricketing scandal of 2020 took place at the AGM of the Sussex Cricket League when the AGM voted to end the necessity for teams to provide tea. An institution that had survived for centuries was smashed out of the ground. Hurstpierpoint were on the side of the 'Tea-mainers' but accepted the 'Tea-vers' had won the day… or so they thought. Voting irregularities were identified in the first vote, so a second ballot was held. This time, a strong majority decided to maintain the institution, so the 'Tea-mainers' prevailed. The competitiveness to provide an excellent feast serves to motivate players and spectators alike and Hurstpierpoint are delighted the celebrated 'Battenberg Buffet' can continue!
With so many teams, members and opportunities to get involved, regardless of cricketing ability; Hurstpierpoint like many other clubs is welcoming new members into the ranks. In the years to come you could also be mentioned in dispatches on Test Match Special.
Since 2018 the Sussex Cricket League has been the largest on the planet with 335 teams spread across 34 divisions, catering for all levels of ability. From West Wittering to Wisborough Green, Ifield, Horsted Keynes, Cowden, Wadhurst, Iden, Pett, East Dean and Friston, Rottingdean, Clymping, Selsey and all wickets in-between there are teams that need new blood.
Cricket creates camaraderie that bonds players in all teams across the land. In addition there is the social side of afternoon tea, preceding an isotonic beer to help recover once the match is over.
So rather than living in what Sir Geoffrey Boycott calls 'the corridor of uncertainty' why not get down to your local club and discover if you're the next Freddie Flintoff, James Kirtley, Ben Brown, Jofra Archer, or better still, Holly Colvin. Victoria Sponge anyone?
For further information
Hurstpierpoint website: hurstpierpoint.play-cricket.com/home
Elsewhere in Sussex: sussexcricketleague.play-cricket.com