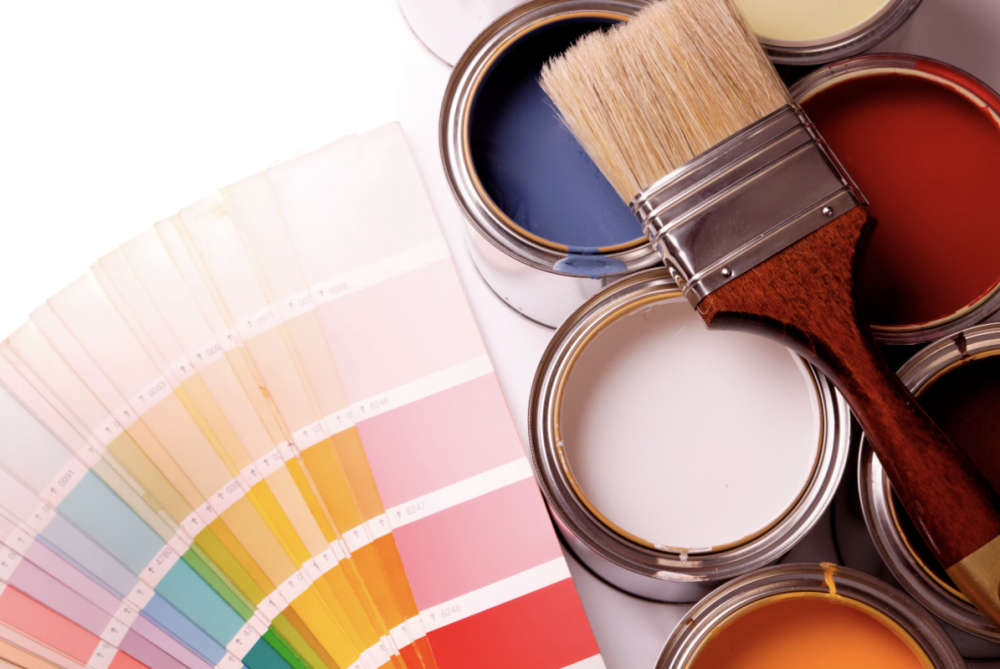 In times of rising living costs, the thought of revamping your home interiors can seem daunting. However, a refreshing interior makeover doesn't have to cost the earth. 
[Image source: Deposit photos]
With some simple DIY hacks like decluttering, deep cleaning, rearranging and repurposing items, you can give your home a new look without breaking the bank. Even small changes can make a big difference if your budget is limited and you're paying extra for bills. Refreshing your interiors can really boost the overall feel and style of your space.
Let's take a closer look at how you can spruce up your property without overspending.
Decluttering and deep cleaning
Before you do anything else, start by giving your home an instant refresh for free, using nothing more than a bit of elbow grease. Tackle one room at a time and purge any unnecessary clutter. Have a good clear-out of cupboards, drawers, and corners where junk tends to accumulate. Donate or throw away anything you do not need or have not used in a long time. A decluttered space will already feel brighter, airier and more spacious.
Next, deep clean each room. Dust and wipe down all surfaces, mop hard floors, vacuum carpets and upholstery, and clean glass and mirrors. Clean behind and underneath furniture and appliances where germs and grime often hide. Pay extra attention to kitchen and bathroom spaces. A squeaky clean home is the perfect blank canvas for a budget-friendly makeover.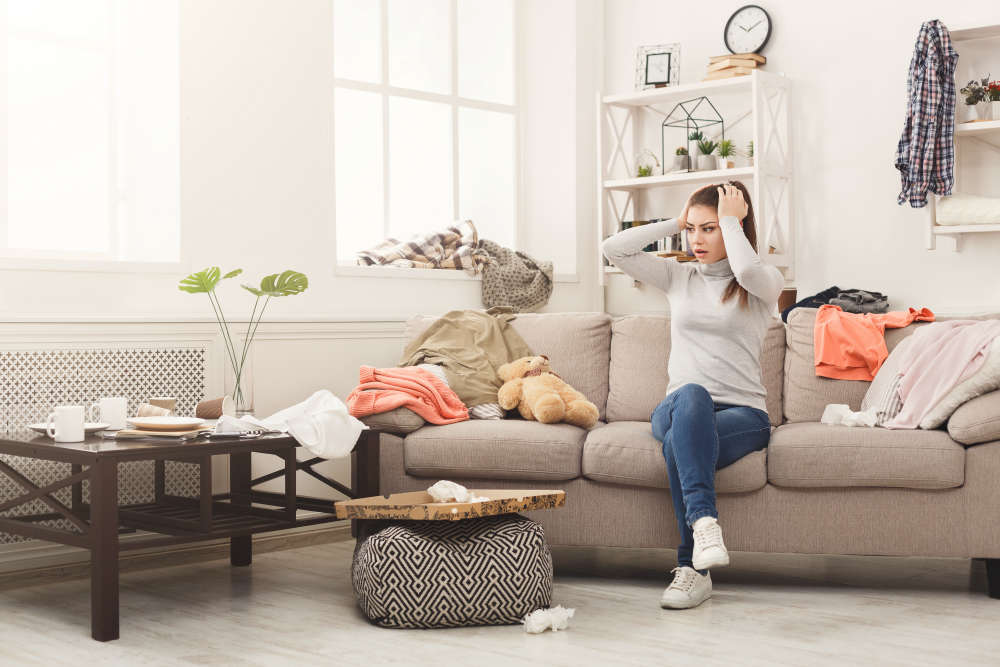 Adding colour with soft furnishings
The easiest and quickest way to boost your home's interiors is by updating your soft furnishings. Take it from a local interior design expert who says: "Soft furnishings are an essential part of any interior design, adding colour, texture, detail and comfort to the room." Add new accent colours with cushions, throws and rugs in living rooms, bedrooms and entryways. Brightly patterned or textured lampshades and new bed sheets or duvet covers are an easy bedroom refresh. Choose bold pops of vibrant orange, red or teal for an energetic kick, or calming blues and greens for a relaxing feel. Mix and match prints and patterns for eclectic bohemian flair or keep to matching sets for a more cohesive look.
There's no need to spend a lot on soft furnishings. If the budget is tight, check low-cost shops and homeware departments for affordable options and look for online sales and discounts too. Why not mix high street buys with charity-shop finds to create a skilful mix of new and used soft furnishings and give your room a bespoke custom look without high-end price tags.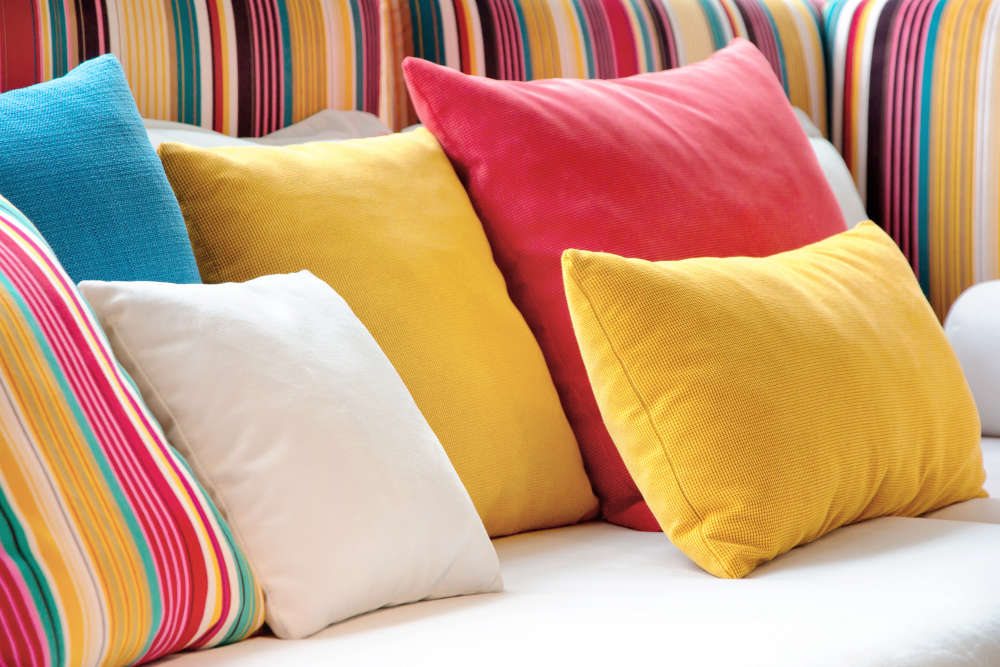 Refreshing your layout
Try turning your living room or bedroom layout on its head by rearranging the furniture. Could you switch the positions of your sofa, chairs, beds, dressers and other furniture? Even small changes to how the pieces are arranged can make the space feel new.
In living rooms, move the sofa from one wall to another or pull chairs away from the walls into a more intimate seating arrangement. Create zones for conversation, reading, TV viewing, etc. In bedrooms, move your bed away from the wall into a corner or flip the layout so the bedside tables and lamps are on opposite sides. Pull chests of drawers away from walls.
If you have the space, you could also repurpose existing furniture for new uses. An armoire can become a pantry or linen closet, a chest of drawers can serve as a bathroom vanity or a sofa table can work as a desk. Look for inspiration online or in home decor magazines and get creative with what you have - you may discover a piece of furniture is even better suited to its new purpose.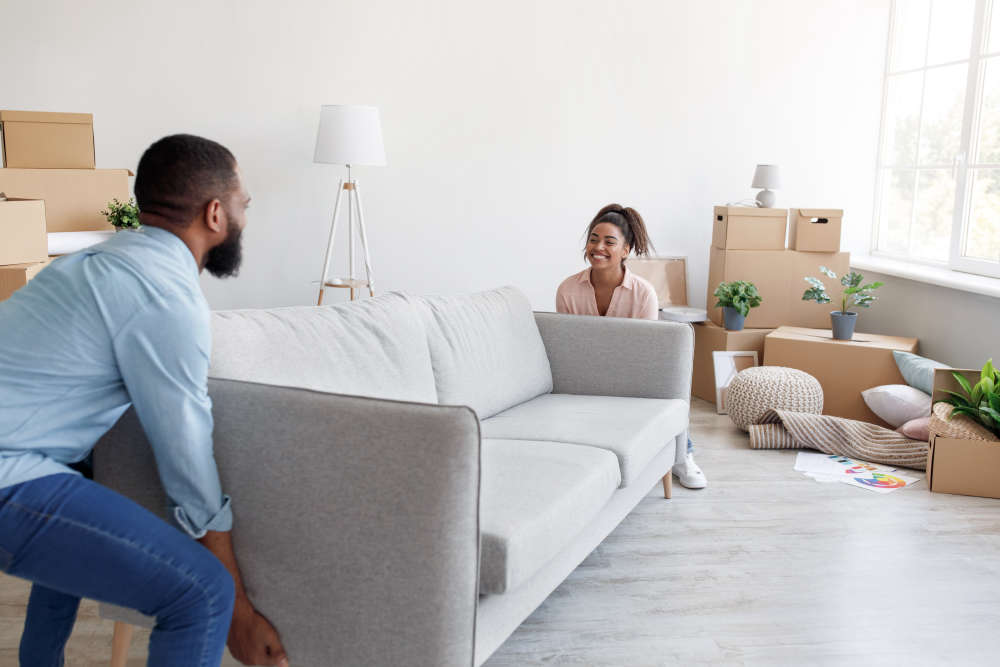 Sustainable co-living in your own home
One of the best ways to refresh your space on a budget is to look in your own home for some sustainable options and by sharing ideas with people you're co-living with. Start by making an inventory list together of items you already own but are not currently using or displaying. Between you and the people you cohabit with, you'll rediscover pieces you had forgotten about that can be repurposed in inventive new ways.
Go from room to room looking for furniture and furnishings, art, accessories, linens, decorative objects, etc. that you can source from elsewhere in your home. You might find a decorative mirror, clock, tray, vase, candlestick or rug that can enhance a new room. Find common colour themes or styles that can be used to seamlessly transition from one space into another to create a cohesive flow through your home.
Upcycling existing furniture
Whether you upcycle furniture you already own or newly acquired bargain finds, improving or reimagining your existing pieces in new creative ways is an eco-friendly and budget-friendly way to give your interiors a lift.
For existing pieces, a fresh coat of paint or reupholstering chairs and sofas can make old furnishings look brand new again. Sand down and restain or repaint wooden furniture to suit your decorating style. White-wash or colour-wash for a beachy, farmhouse or vibrant pop look. Distress solid stain or paint for a rustic patina. Change the colour or finish of an entire piece or highlight specific areas like tabletops, chair seats or dresser drawers.
Reupholster worn or stained seats and cushions or add slipcovers with bold prints and patterns for an instant style upgrade – here's a short video to talk you through the basic steps. You might also like to replace hardware on dressers, cabinets and tables for an affordable detail that makes a big impact. Swap out knobs and pulls for trending bare metal or minimal shapes.
Don't forget to check what's on offer at local charity shops and second-hand stores, jumble sales and car boot sales. Looking at online sales platforms, such as eBay and Facebook Marketplace, can result in budget deals and tired property that you're happy to buy for a steal and reinvent with style. With some DIY spirit, you can transform tired or outdated furniture into stylish new additions for your home.
As you can see, it is perfectly possible to reinvent your living spaces without spending a fortune by taking a sustainable, DIY approach. Look for items you already own that can be reimagined in new ways. Check local shops and listings for bargain pieces to make over. With a little imagination, paint and elbow grease, you can upcycle your way to a stylish, eco-friendly home refresh on a budget.