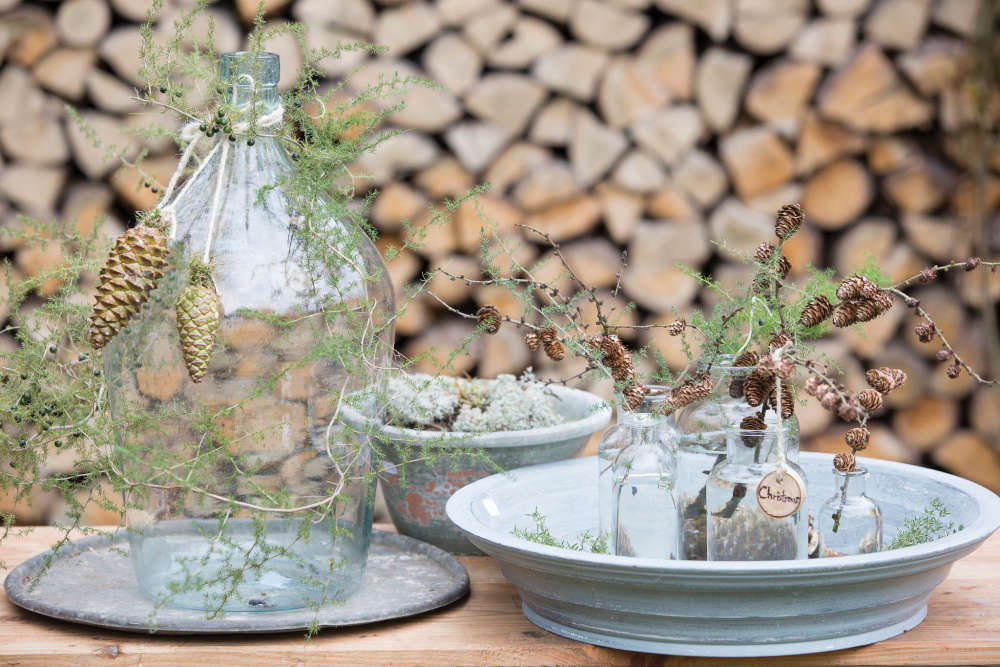 Achieving a beautifully decorated and enchanting home this Christmas doesn't have to break the bank, thanks to our seasonal guide on using foraged foliage to create your own fun and festive decorations that will look and feel much better than anything shop bought. All the supplies listed in the feature can be found at your local craft store, market or in a typical British hedgerow or possibly your own garden – another reason to get outside and enjoy your local green space!
Let your imagination run wild! Have a look in the garden or potting shed for old containers or glass jars that look fantastic when adorned with sprigs of natural foliage. Use rustic garden string or raffia paper to tie arrangements together. A small bunch of fresh herbs tied together as a table decoration creates a simple but effective display and smells gorgeous too!
TOP TIP: Don't be afraid to reuse old Christmas decorations or grab a can of spray glitter to jazz up the foraged pinecones, especially if you are looking for more glitzy table decorations!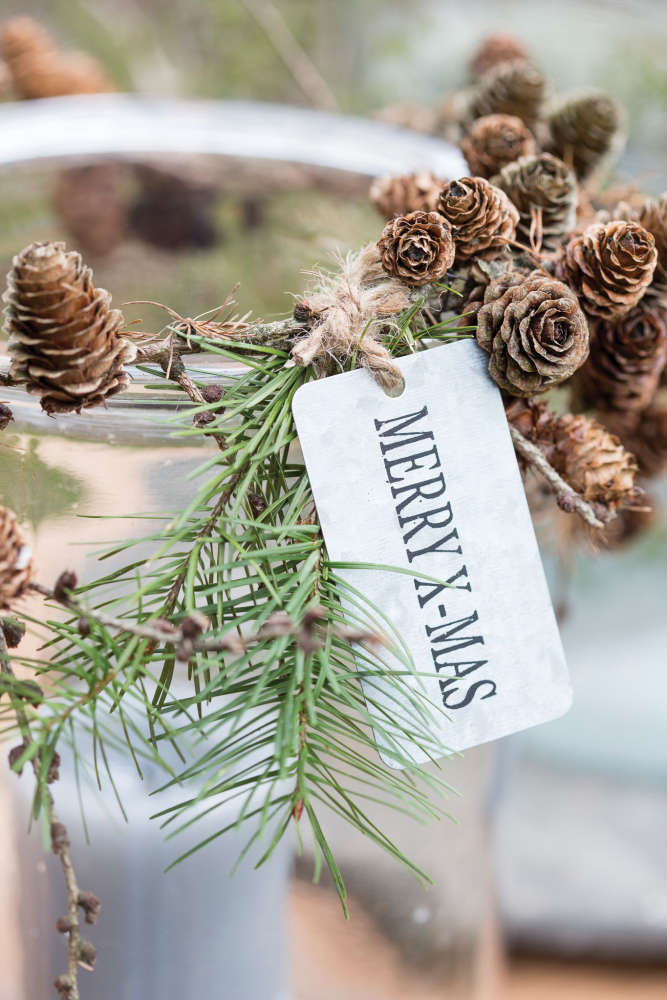 You will need:
-foliage such as holly, fir, pine and mistletoe
-garden herbs such as rosemary, thyme or similar
-pinecones
-garden string
-a glue gun
-candles
-spray glitter, if desired
-clear glass jars, candleholders or rustic tin containers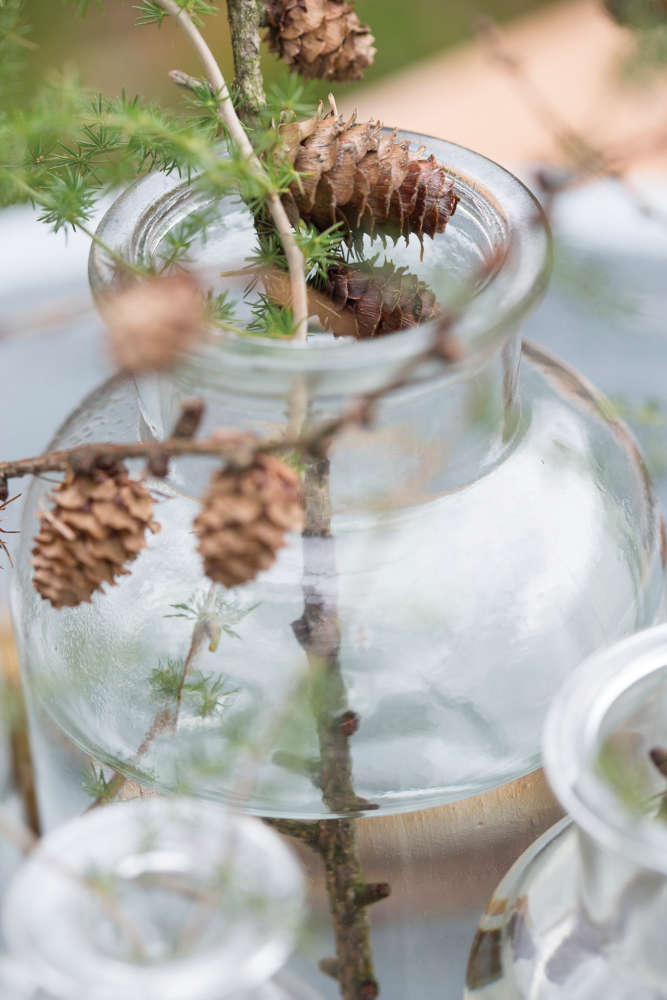 Method:
Using foraged items such as pinecones and leaves or even decorations you already own, secure the decorations around your jars and candle holders using garden string or a glue gun. Make sure to leave the decorations to dry for a few hours if glue was used. Hand write personal festive messages and hang them from the foliage using garden string or add in tied sprigs of fresh herbs to add a fresh scent to your festive table.

See our step-by-step guide on how to create a homemade wreath here.