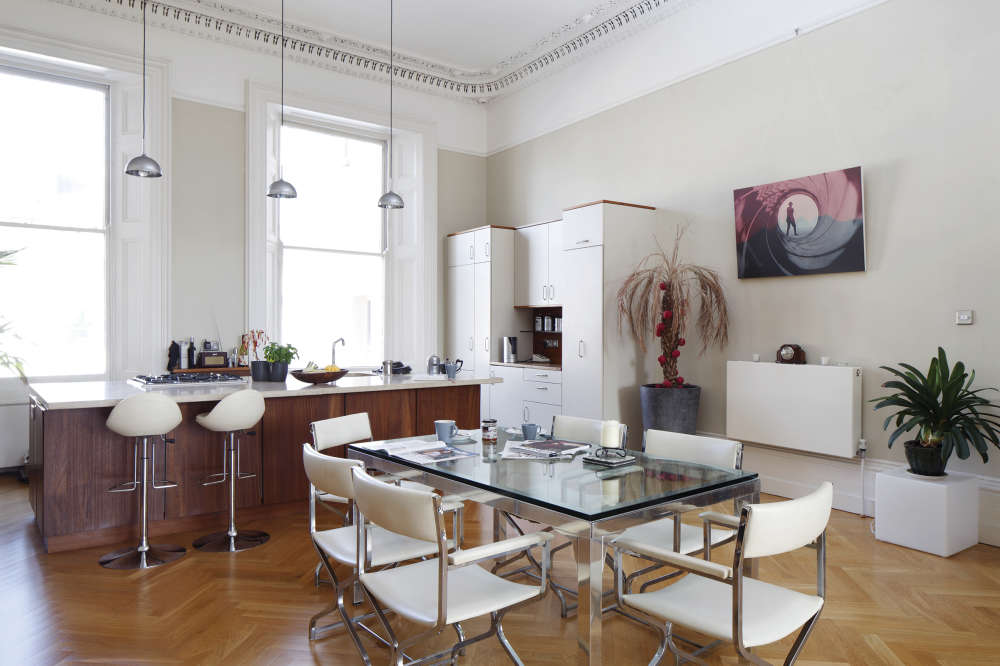 A first floor Grade II listed apartment that the owners have sympathetically restored under the watchful eye of English Heritage
Set inside a Grade II Listed Regency building in The Brunswick Town Conservation Area of Brighton, owners Andrew and Beatrice have refurbished this first floor apartment, which had been split into a number of bedsits, and restored it to create a sense of its former glory. Some architectural details such as the palm tree door frame moulding can also be seen in the Royal Pavilion in Brighton.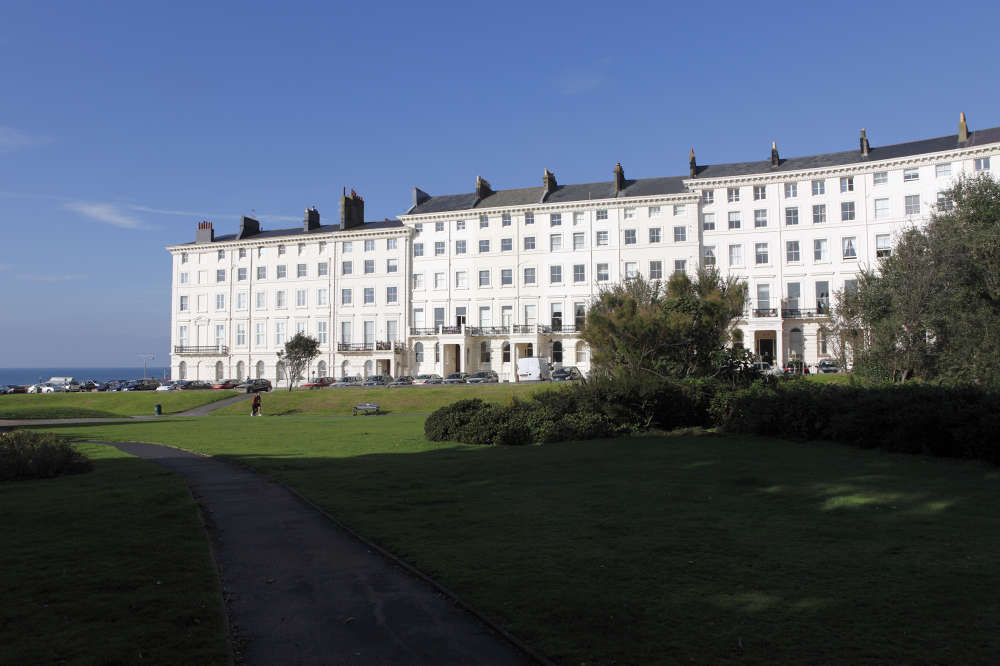 The Regency style of architecture refers primarily to buildings built in Britain during the 19th century when George IV was Prince Regent. With his royal patronage, and increased popularity with high society in the mid-18th century, Brighton became Britain's foremost holiday destination and health resort. Developments such as Adelaide Crescent, designed by Decimus Burton for Sir Isaac Goldsmid, characterised the bold architectural vision of the town's new residents.
Located in the middle of the west side of this fabulous period crescent, the flat has a bright south easterly outlook to the front which offers views across the gardens of Adelaide Crescent and down to the sea. The enormous open plan living area is perfect for entertaining, and the couple regularly invite guests to stay and host dinner parties for friends and family.Andrew and Beatrice are also keen travellers and many of the furnishings have been brought back from travels abroad. The rest of the accommodation comprises two bedrooms with twobathrooms over two floors and a large west facing patio that extends out from the master bedroom to catch the afternoon and evening sun as it sets over the rooftops beyond.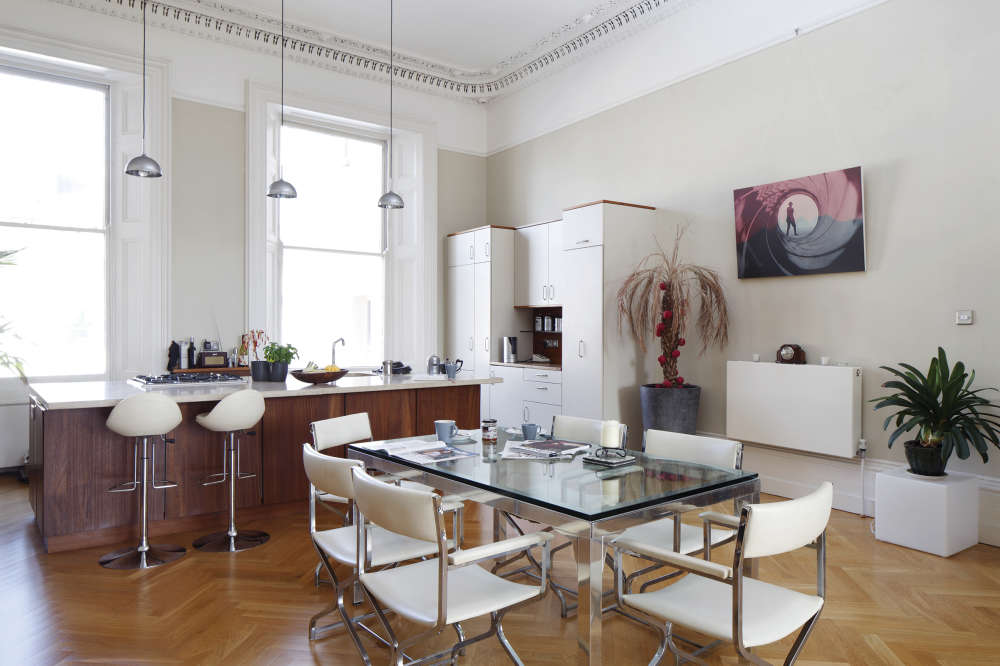 Beatrice is French and comes from Grenoble and has been living in Brighton for a number of years. "I originally came over for a couple of months to improve my English, met Andrew the first day I landed in UK and never moved back to France" she said. "I graduated from Grenoble's Business School with a masters in administration and another one in international business although my first degree is in social psychology and I then carried on here and passed CIMA, a management accounting degree.
"One of my passions are cooking and travelling, and so I often combined them by taking cookery lesson during our trips. I am an avid fan of Asian food, so I took a lot of lessons when in Thailand, Cambodia, Laos, Vietnam, India, Malaysia. Apart from cooking, my other passion is playing guitar and singing, I would say that this is the best thing I ever done for myself" she smiled. "Andrew and I both love travelling. The flat has got a little bit of our travels everywhere: wooden fruit bowl from Tanzania, necklace from Venezuela, paintings from Brazil." Beatrice explained.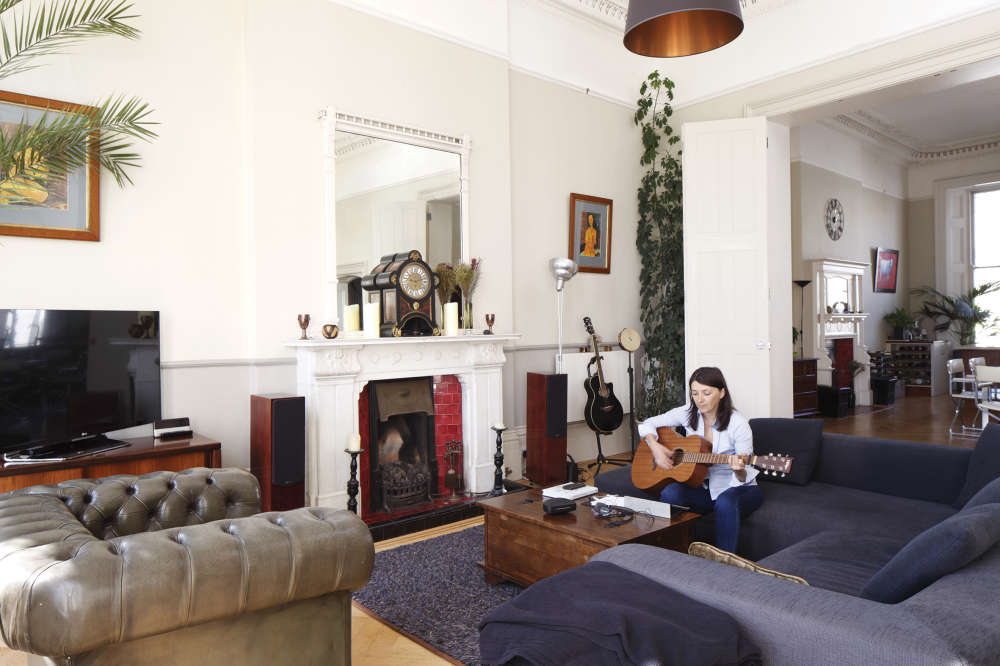 Andrew was living in London and planning a relocation to Brighton when he found the flat. It was in quite a state, carved up in the 70s into irregular shaped small rooms with false ceilings cutting across the middle of windows. "There was a filthy coffee coloured shower cubicle hacked into the original regency panelling in one bedroom, a cracked plastic pink bathtub sunk into the middle of the floor and cables and pipes everywhere" he remembered. "A big commune of stoned hippies were in residence and it was like a throwback to 1960s Woodstock – well, in my imagination at least!" he laughed. "When I went to view the apartment there were the full complement of bongs, bongo drums, girls in bikini tops and flowers in their hair, playing the recorder and the harmonica, a set of decks and a pile of scratched vinyl in the corner. I later learnt, the drug squad had the premises under surveillance and it had been on the market for months," said Andrew.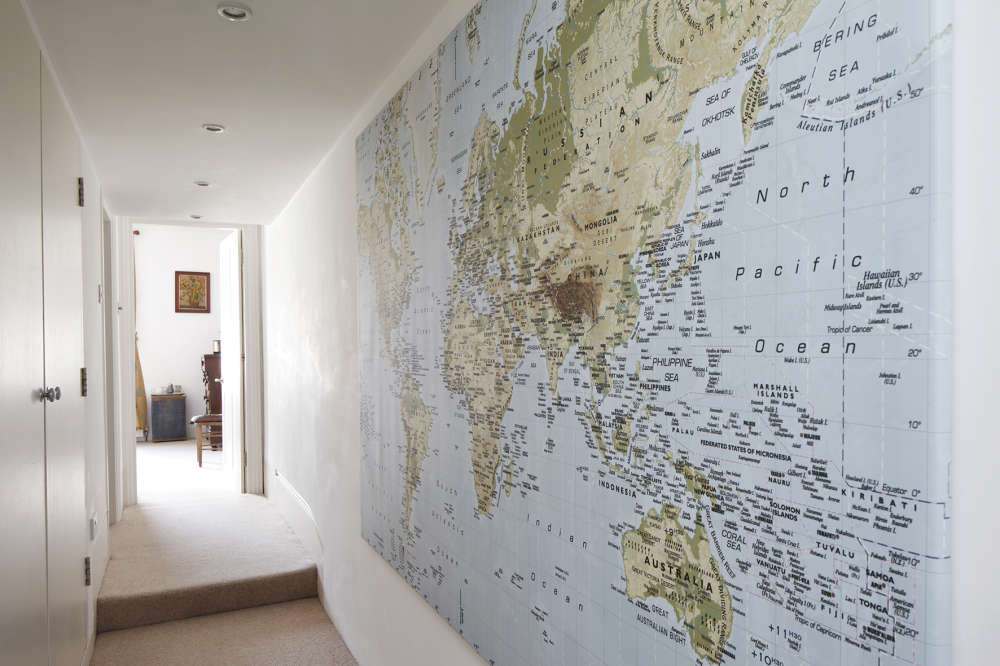 "To me it had fantastic raw potential underneath it all and it ticked every box I was looking for, so I didn't hesitate to go for it. I was determined to bring the place back to its former glory and Regency grandeur." Andrew recalled. That meant losing two of the bedrooms and the only bathroom which required some creative thinking to keep it functional, hence help from an architect specialising in listed buildings was called upon. The Grade II listing proved quite a headache and after extended disagreements with the local council, eventually English Heritage adjudicated on the designs, which included creating two bathrooms and a mezzanine level from the rear hallway. The planning permission was finally granted and the whole process took 10 months. " It then took another year to finish the project," said Andrew.
During the works Andrew had some great little surprises. Best of all was discovering the original oak parquet flooring buried under the hardboard and threadbare carpet. It was still intact beneath a dividing wall that had been built on top during the 1930s, which he subsequently took out. In the hall, he discovered an original sandstone floor and the winder for a dumbwaiter which used to connect to the basement kitchens. The floor under what is now the kitchen was sadly a wreck, but under it we found all sorts of artefacts from nineteenth century newspapers, vintage match boxes and a lemonade bottle with its original glass stopper which is now displayed in the fireplace.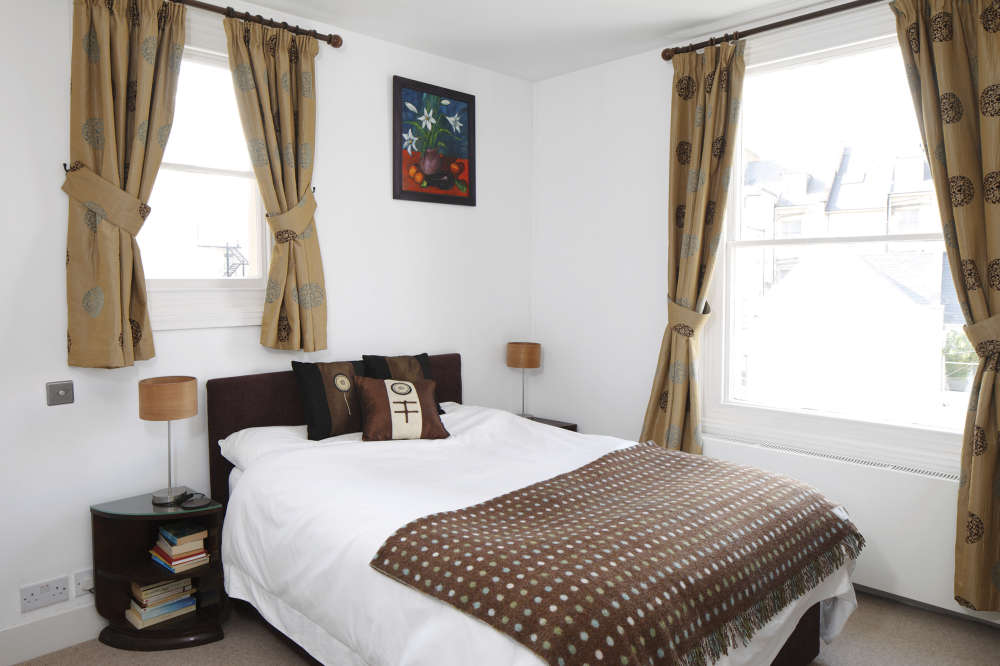 The 'new' kitchen was all hand-made to measure using recycled solid teak rescued from a 1950s school science lab with old graffiti painstakingly sanded off by hand. The kitchen chairs are vintage 50s from Brooklyn, New York. The extendable glass and aluminiumkitchen table is 1970s and came from an antiques warehouse in London. The deco desk lamp is 1930s/40s American, and was a find brought back from a flea market in New York. The mantelpiece clock is 19th century and a family heirloom.
The couple have now created a beautiful home, full of interesting items from different eras that showcase and demonstrate the grandeur of this Regency period apartment. Andrew and Beatrice are so pleased that they had the vision and determination to make their dream a reality and love living in this historic property.