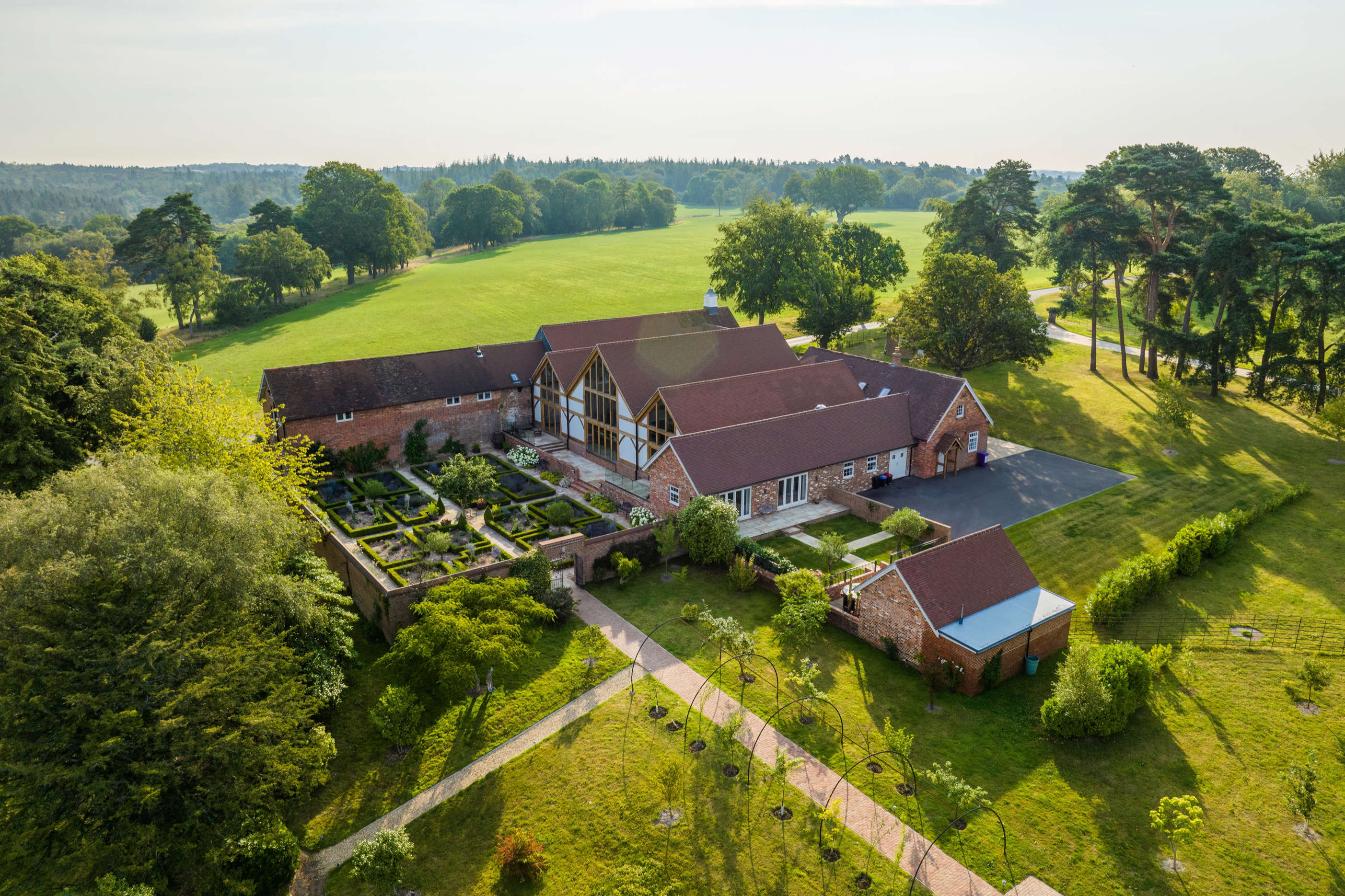 Encompassing 170 acres, this rural haven offers stunning views over the valley to the west, bordering Cowdray and Brantridge Forests. With a private tree-lined drive, Greentrees Estate guarantees a peaceful stay that truly embodies a countryside escape.
Corporate Events and Meetings
Greentrees Estate stands as an extraordinary venue for corporate events, meetings, and conferences, offering a secluded sanctuary just a short drive from the bustling heart of London. Within its private and gated expanse, the estate provides acres of exclusive space, inviting guests to unlock their full potential within this inspiring environment. The Grand Oak Hall, with its majestic presence, sets the stage for awards ceremonies, team-building activities, or sales conferences.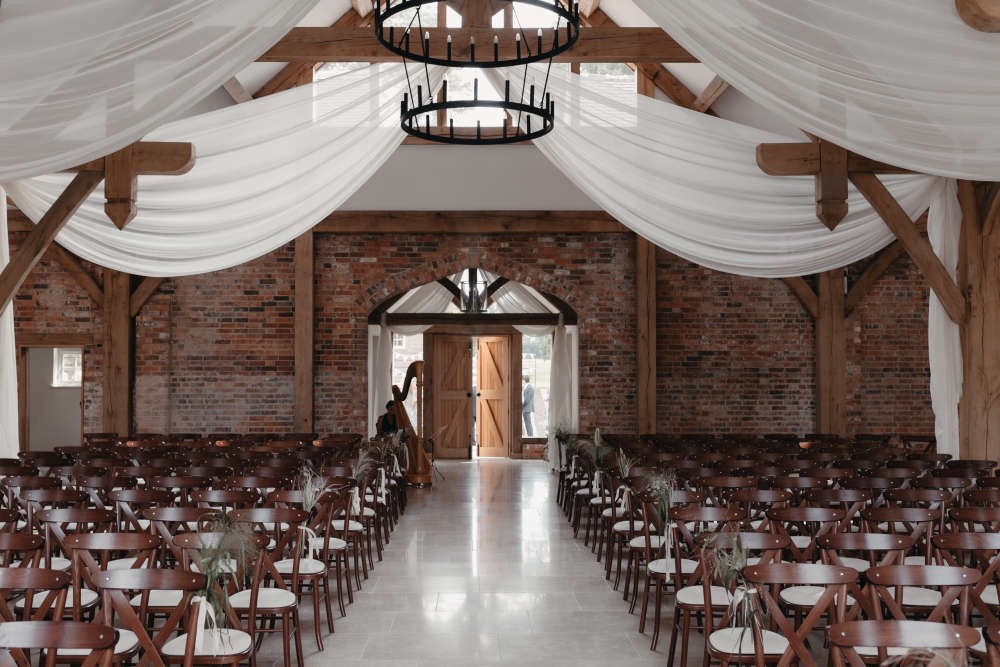 Weddings
A wedding at Greentrees offers a one-of-a-kind experience, characterised by a warm, friendly, and personal welcome. Think of it as your home away from home - with plenty indulgent extras. Nestled within 170 acres of idyllic West Sussex countryside, Greentrees Estate boasts a picturesque setting encompassing private woodlands, a serene lake, meticulously maintained lawns, and enchanting gardens. It offers a perfect sanctuary of natural beauty, creating an exquisite backdrop for any special occasion.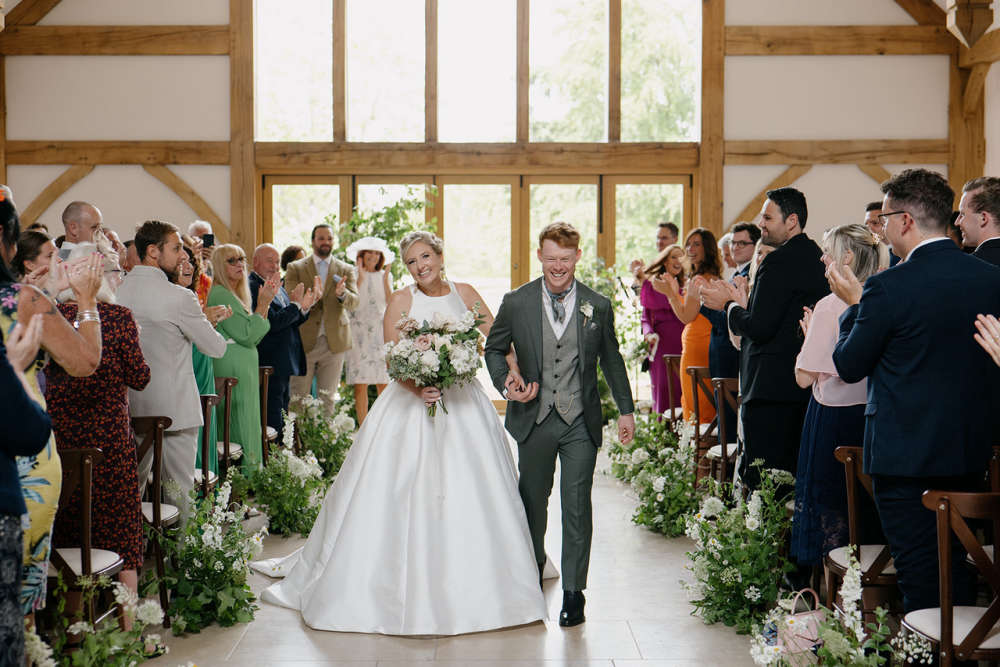 The Cottages
Step into these inviting spaces, where open-plan shaker-style kitchens effortlessly flow into dining and living areas, creating an ambiance of relaxation and refined taste. Perfect for a romantic getaway, a memorable family gathering, a corporate event, a pre-bridal celebration, or even your special wedding day... the opportunities are limitless. The cottages consist of a collection of meticulously restored cottages, suites, and apartments each exuding its own unique charm while seamlessly blending modern elements to ensure optimal comfort and stylish design.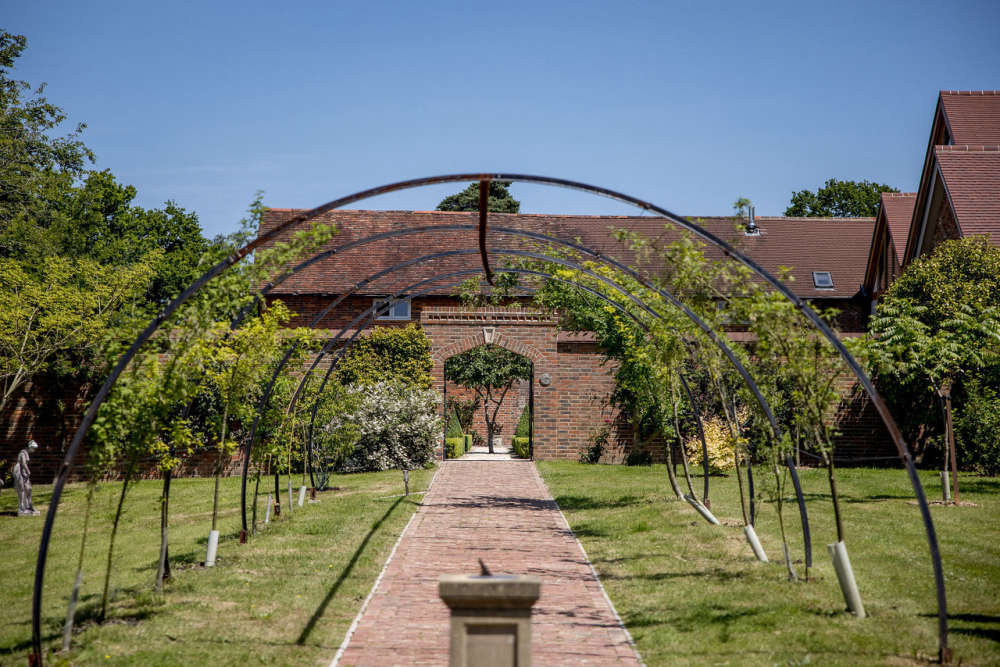 The Oak Suite
Crafted with meticulous attention, The Oak Suite presents an opulent and romantically infused rural escape. With a fully equipped kitchen, replete with all the essentials to enhance your stay. A lounge area showcasing an exceptionally plush super king bed adorned with sumptuous bedding, fully furnished your convenience.
Furthermore, your own private patio, nestled within the enchanting walled garden, treats you to awe-inspiring vistas of the neighbouring fields and serene lake. Here, relaxation beckons as you luxuriate in the wood-fired hot tub. To add to your indulgence, a designated treatment room and sauna chamber offer additional avenues to pamper yourselves and unwind in the lap of elegance.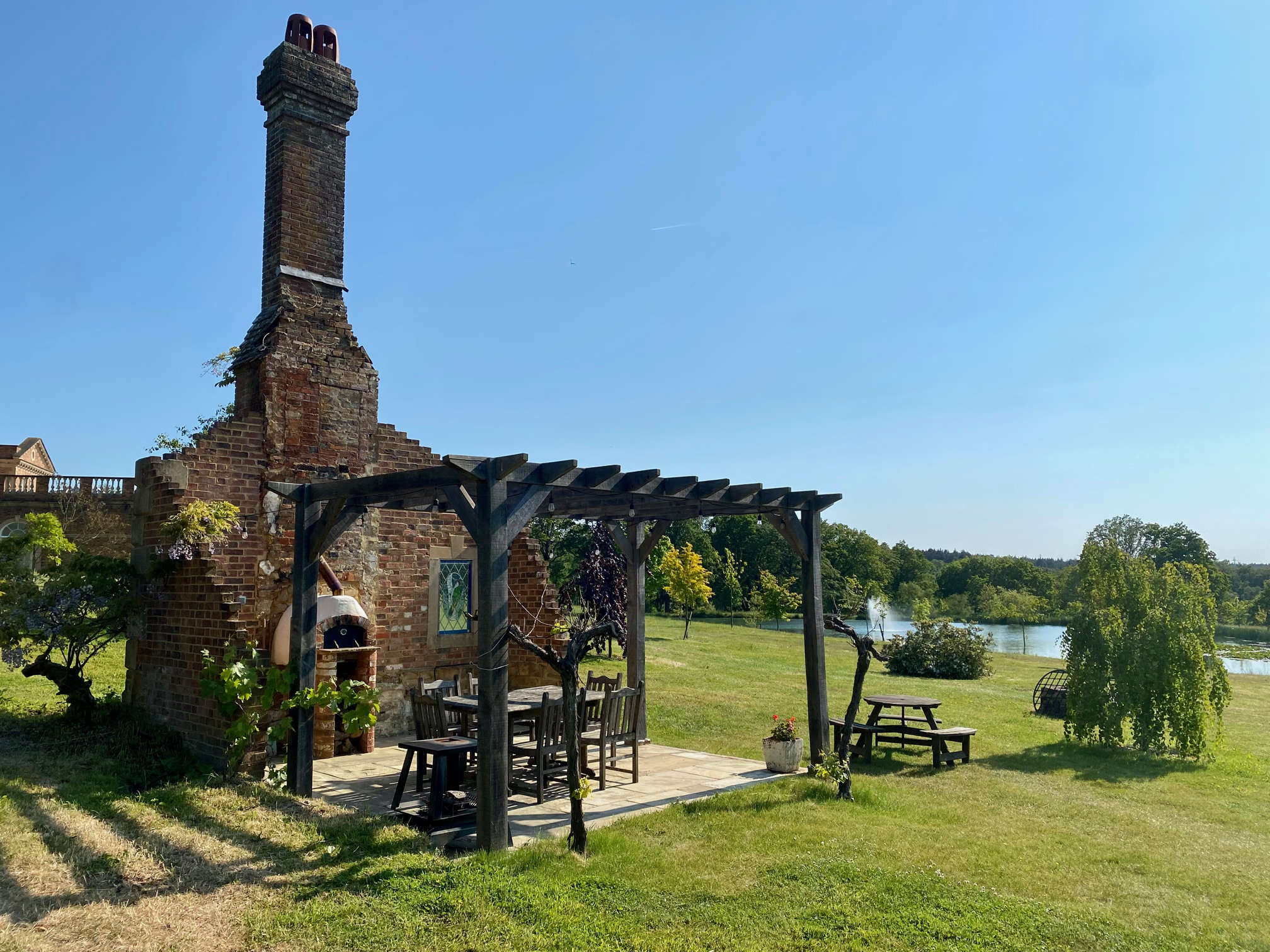 Experience Engaging Activities
Experience an array of curated classes, therapeutic treatments, and engaging activities during your stay with us. From rejuvenating yoga sessions, kayaking on the lake, to woodland walks and clay pigeon shooting. Our comprehensive offerings are designed to keep you and your guests entertained and energised throughout your time at our estate.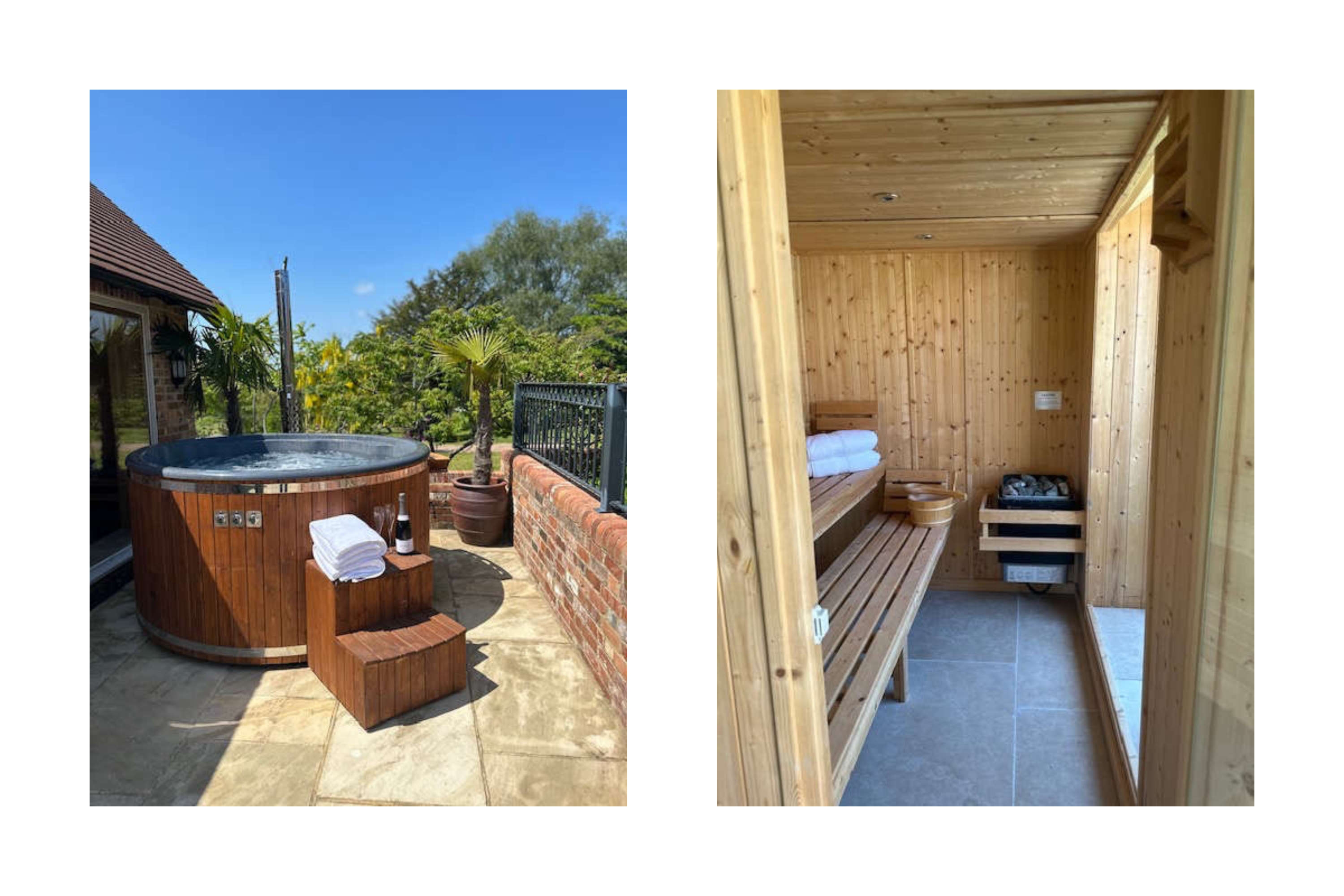 Local Delights
While Greentrees Estate offers a tranquil sanctuary, you can also take advantage of the vibrant local scene. Discover the exquisite dining options available in the area, including the renowned Heritage restaurant, where gastronomic delights await. Whether you seek a taste of the local cuisine or desire an evening of culinary indulgence, the surrounding restaurants offer an array of flavours to satisfy every palate.